10 Interesting Activities to Celebrate Teacher's Day This Year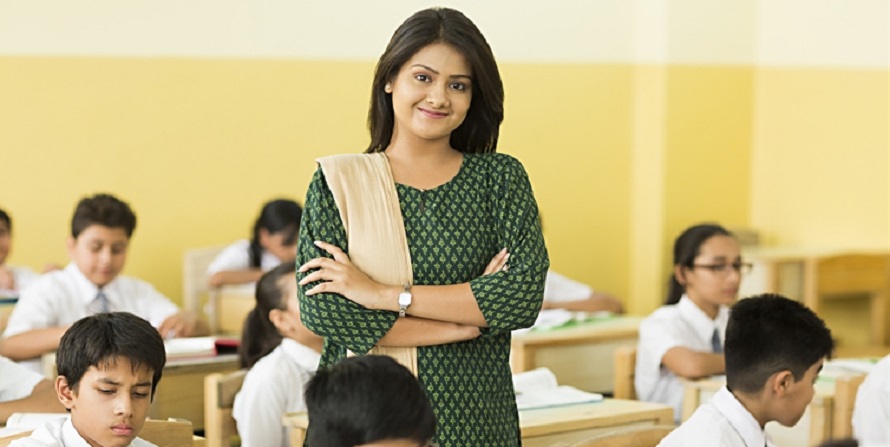 In this Article
You have probably had a phase in your life when you were so in awe of your teachers that you wanted to be one when you grew up. But guess what, you ARE a teacher! You are the one to shape your child's future, and he turns to you for advice. Just like you, your little one's school also plays a major role in bringing them up as well-rounded children. This Teacher's Day, you can help your children celebrate Teacher's Day.
India celebrates Teachers' Day every year on September 5. It is the birth date of the second President of India – academic philosopher Dr. Sarvepalli Radhakrishnan – who was himself a brilliant teacher. And in the US, National Teacher's Day is observed on the first Tuesday of the first full week of May. If you are looking for ways to help your child celebrate Teacher's Day, we have some creative ways that would help.
Amazing Teacher's Day Celebration Ideas for Your Kids
In honoring the educators who shape young minds, planning creative and memorable Teacher's Day celebrations for your children can foster gratitude and a deeper appreciation for learning. Here, we present a range of fantastic ideas to make this year's Teacher's Day truly exceptional.
1. Help Your Child Make a Handmade Teachers' Day Card or Gift
Help your child make a little handmade card for his teacher. Just a simple card with the words "Happy Teachers' Day" can make any teacher happy. You can also ask your little one to give his teachers flowers. You can even ask your child to simply wish his teacher a very Happy Teachers' day, and their teacher will be happy! Everybody loves to be appreciated for what they do! Make the entire week a 'Teacher Appreciation Week' wherein your little one honours his teachers with his/her creative gifts and cards!
2. Help Your Child Write a Thoughtful Letter
Writing a heartfelt letter will never go out of fashion. Help your child write down what he thinks about his teacher on a paper and ask him to give it to his teacher on Teachers' Day. An honest, appreciative letter is a treasure his teacher will forever beam at! You could also write from a parent's perspective, perhaps about how much a teacher has helped your child in algebra.
Tip: You could help your child write a series of letters to all his favourite teachers and make this entire week dedicated to his/her gurus!
3. Help Your Child and Their Friends Build an Inspiring Classroom
This tip to celebrate Teachers' Day can help nurture your child's leadership skills apart from pleasing his teacher very much! As a part of the Teachers' Day activities for kids, here's what can be done:
Tell your child he should take up charge of keeping his classroom clean and inspiring other children too.
Help your child and his group of friends clean the classroom first. They can pick up bits of paper or pencil shavings to give the classroom a cleaner look.
Next, help him put up projects and DIYs on his classroom walls. Teachers deserve to be celebrated in style, and a crafty classroom makes teaching more fun!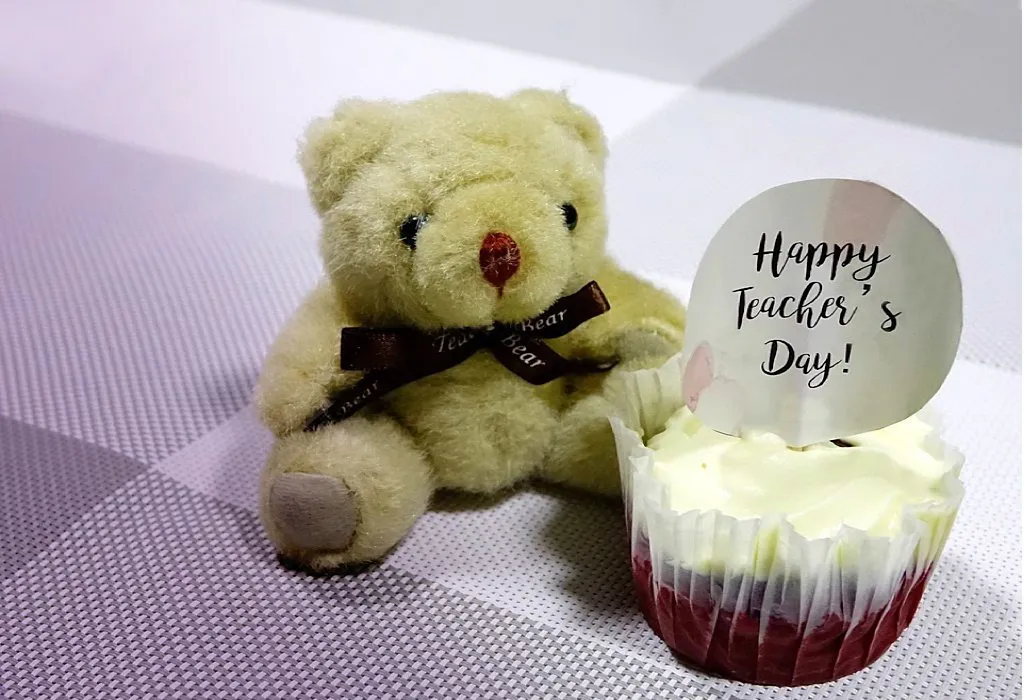 4. Volunteer in Classroom
If you run out of all creative ideas for the Teachers' Day celebration, you could take a couple of days off to appreciate your child's teachers by volunteering at his school. Many schools have programs that allow parents to volunteer to help kids out in subjects they specialise in. For instance, if you were a physics major at college, you could perhaps teach Physics at your child's school. Or, if you are good at a particular sport, you could coach the junior team. The school will love it, your kids will love it, and you too will have a great time!
5. Organise Fun Activities for Your Child's Teachers
As a member of the Parent-Teacher Association at your child's school, you, along with the other parents, could organise interesting games for Teachers' Day throughout this week. It is their time, and they would heartily appreciate a breather. You can organise singing and dancing competitions for teachers. You could also arrange for a lunch party with home-cooked food or food from a restaurant.
6. Help Your Child Put Together a Care Package for a Teacher
If your child has a favourite teacher, you can encourage them to put a care package for them. Remember, your child doesn't need to buy expensive things. Whatever he picks will be loved by his teacher. He can also gift a basket full of baked goodies to his favourite teacher. If your child is old enough to bake, help him bake cookies and other items, and gift them to his teachers.
7. Help Your Child Set Up a Virtual Meeting With His Teachers
Now, if you want to help your child celebrate Teachers' Day during the lockdown, you can talk to the parents of his friends and connect with your child's teachers, and set up a time for a virtual meeting. Ask your child and his friends to prepare some songs and speeches for Teachers' Day and let them surprise their teachers on the occasion of Teachers' Day.
8. Plan a Student-Teacher Role Reversal Activity
Encourage your child to plan a fun activity for all their teachers. In this, the students will play the roles of the different teachers, while the teachers don the hats of the students! This activity is sure to bring out heaps of joy, fun, and laughter!
9. Picnic in the Park
Pack a picnic basket with your child's favorite treats and head to a nearby park. Spend quality time outdoors, playing games, and enjoying nature together as a way to say "thank you" to teachers.
10. Teacher's Day Interview
Have students prepare a list of fun questions to interview their teachers. Record their responses and share the video with the class for a good laugh.
The idea behind setting up Teachers' day activities for kids is to let your child acknowledge the efforts his teachers make for him and his classmates. It is your duty as parents to teach your kids gratitude, compassion and sensitivity.
Also Read:
Teacher's Day Card Ideas for Kids
Teacher's Day Speech Ideas for Children
Teacher's Day Quotes and Messages for Kids