Best Hallmark Christmas Movies to Watch With Family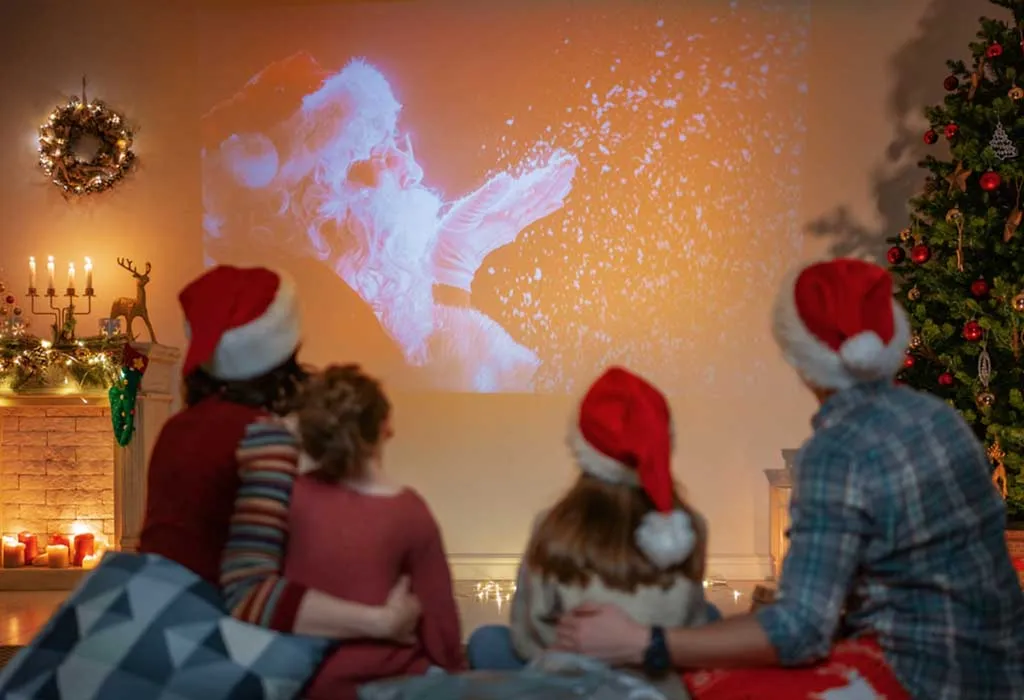 In this Article
Holidays are one of the best times of the year, and Christmas undoubtedly tops the charts. With festive cheer and merriment all around, people like to indulge in various activities to keep their spirits bright and high, and one of the best things that one can do is watch some heartwarming Hallmark Christmas movies! Every year Hallmark comes up with their Christmas movies list that you can enjoy with your family and friends. So, grab your hot cocoa and snuggle up in front of your television sets and choose any movie from our top Hallmark Christmas movies list to brighten up your Christmas spirits!
Top Hallmark Christmas Movies of All Time
Christmas is all about sharing, caring, love, and everything positive, and Hallmark Channel Christmas movies evoke all these festive feelings to soak you some more in the holiday cheer! The best thing about Christmas movies is that these light-hearted movies are sweet, lovable and make for a perfect addition to perk up the holiday season. So, if you are lost and don't know where to start or what to watch, take a look at some of our top picks that you can choose from:
1. A Royal Christmas
Emily is a kindhearted and humble seamstress who loves Leo, a prince of Cordinia and the heir to the throne. The prince brings his ladylove to his royal estate, intending to marry her. The annoying ex-girlfriend and disapproving potential royal mother-in-law are some of the many hurdles that Emily comes across while adopting the royal ways!
2. Christmas Made to Order
Steven is a workaholic and an architect by profession. He is always engrossed and overburdened with his work. Lightning strikes this young, ambitious man when he has to host Christmas for his family. He then hires a woman (Gretchen) to coordinate his holiday celebrations. Well, is it possible for people to remain unaffected by the Christmas cheer and festivity is what this movie is all about!
3. Meet Me at Christmas
This is one of the many new Hallmark Christmas films that will win your hearts with this intense rom-com feel! The movie revolves around Joan, who meets a guy in high school and instantly falls in love by spending just a day with him. But she could neither catch his name nor could see him ever again. However, years later, Joan is a widow and meets someone at her son's Christmas Eve wedding! Is this the same high school guy? Well, watch this movie to know the mystery!
4. Christmas by Starlight
Annie is the owner of The Starlight Café, her family restaurant, which gets into some legal trouble and has to be torn down. Annie is desperate and strikes a deal with the firm responsible for demolishing her restaurant and agrees to act as the legal counsel to the firm's heir. More Annie and the heir meet; more sparks are seen! Watch this movie to find out whether Annie can save her family business or there is more than meets the eye!
5. Cranberry Christmas
Mr. and Mrs. Cranberry, aka Gabe and Dawn, are a prolific couple and have made a big name for themselves. They are called over for a famous TV show to make a holiday appearance as a couple and share their perfect life. However, there is a slight catch, and that is, they are no longer together as they secretly parted ways. However, will the Christmas spirit ignite the lost love and passion and bring them back together, is what the movie unfolds!
6. A Christmas Detour
'Man purposes, God disposes,' well, this movie is a perfect example of this phrase! Paige is all set to meet her fiancé's parents for Christmas, but some unexpected turn of events makes her hunker down at Buffalo Airport. First, Paige meets Dylan, who recently had a heartbreak. How Dylan tries his best to help Paige as both of them embark on a journey that makes them undergo unexpected realizations!
7. Switched for Christmas
If you are a big fan of all the confusion and chaos that twins-themed flicks entail like Switched or The Parent Trap, this one is surely going to win you over! Kate and Chris are estranged identical twins who believe that grass is greener on the other side, which means that the other has a better life than their own. So, they plan to switch their lives for the holidays and learn some important life lessons in the process!
8. Memories of Christmas
Noella is a young successful businesswoman from San Fransico. She travels to her quaint hometown to sell her inherited childhood home and attend the annual Christmas Gala held in the same house. Noella strikes a profitable and once-in-a-lifetime kind of deal. She is also soaked in the holiday spirit and discovers love, feelings that she has never felt before!
9. A Gingerbread Romance
Romance can brew while baking, too, and this movie is a testimony of this fact! Taylor is a young architect who gets a promotion and needs to reallocate to Paris, but before she moves, she has to represent her firm in a competition where she is required to make a larger-than-life gingerbread house. Adam, a chef, assists her, and they both win not only the competition but each other's hearts too. However, Taylor has to move to Paris. Will she go or not? Find out more in this mushy Christmas flick!
10. Christmas at Pemberley Manor
Loosely based on the famous book and movie 'Pride and Prejudice,' this Christmas movie revolves around Elizabeth and William. Elizabeth is in charge of holiday celebrations in the town of Connecticut, and the participation of William, who is a billionaire, is required too in the celebrations. How these two go about the holiday celebrations, while Elizabeth's high-strung boss wants nothing but perfection, is what the story unfolds!
11. Christmas Connection
This adorable movie unfolds the story of a flight attendant Sydney, who is given the responsibility of an eight-year Leah and to ensure that she safely reaches her father, Jonathan. However, as soon as Leah goes, Sydney misses her connection with the little girl and discovers a package that Leah left behind. Sydney delivers the package to Leah, and Jonathan invites her to celebrate Christmas with them!
12. The Sweetest Christmas
Kylie is a budding pastry chef and enters the final round of the American Gingerbread Competition. However, right before the big day, her oven breaks down, and she is forced to seek help from her ex-boyfriend, Nick. Nick not only helps her, but they also reminisce about their dreams. Will they get back together, or will they embark on their separate journeys? Well, you will have to watch the movie to know more!
13. The Note
Well, this one is a tad bit heavy, but this heart-wrenching movie makes for a perfect Hallmark Christmas movie! The movie begins with Peyton, a Newspaper Columnist, finding a note washed up onshore addressed to 'T'. Peyton deciphers that the note is written by a father, who was a victim of a plane crash, to his child with feelings of forgiveness and hope. The movie is Peyton's journey to find the right recipient of the letter!
14. The Christmas Card
Cody Cullen is a handsome soldier serving his tenure in Afghanistan, and one day he receives an unexpected Christmas card and is intrigued about it. On returning to the US, he traces the sender and falls in love with her. However, things are not always how you intend them to be because the gorgeous sender has a boyfriend! Find out more about Cody's story in this romantic movie!
15. Catch a Christmas Star
This movie unfolds the story of a famous pop star Nikki. Nikki happens to meet her high school sweetheart, who is now a single dad of two and is still in love with her. How both the kids make efforts to get their dad back with his long-lost lady love is the story all about.
16. Christmas Under Wraps
Dr. Lauren's journey in an Alaskan town not only unveils the enchantment of Christmas but also showcases how embracing a new community and unexpected love can bring joy and fulfillment, inspiring friends and family to cherish the magic of unexpected moments.
17. A Shoe Addict's Christmas
Noelle's whimsical journey through Christmases past, present, and future demonstrates the power of unexpected connections and the magic of love, offering friends and family a heartwarming tale about finding love and joy in unexpected places.
18. Journey Back to Christmas
Tune in to your favorite channel, surround yourself with your loved ones, and watch any of these heartwarming Christmas movies to enjoy the festive cheer and spirit. We are sure these movies will surely brighten up your holiday celebrations! Happy Watching!
Also Read:
Christmas Movies to Watch With Your Partner
Best Christmas Movies for Children
Christmas Messages, Wishes and Quotes