Your Favourite Disney Movies from The 90s are Making a Comeback on the Big Screen in 2019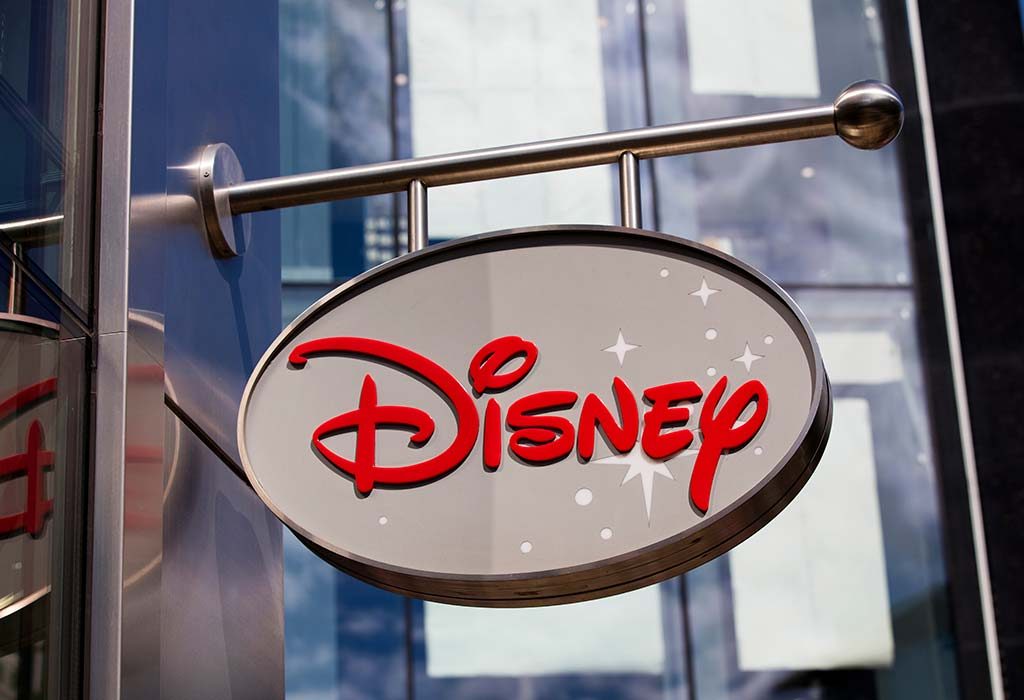 In this Article
Talk to any '90s baby about the best '90s cartoon movies, and their eyes are sure to light up. The 1990s were considered to be the golden period for 'The Mouse House', and this is the period in which we saw the best of Disney's treasures. If anyone were to ask you "What are the best '90s Disney cartoon movies?", we're sure it is going to be a pretty difficult task for you to answer this question because there are so many great ones to choose from. If we were to list our favourite ones, The Lion King, Aladdin, and Snow White and the Seven Dwarfs would definitely be on the top of our list. We're sure that every '90s kid owned a colouring book, a puzzle, or a school bag inspired by these famous classics at some point in their lives. Sure, the Gen Z babies have Frozen, Tangled and Moana, but they definitely miss the essence of the '90s classics. But, it's not too late! The Walt Disney Company had decided to remake some of the '90s animated classics into live-action movies this year, and you have the chance to watch them come alive on the screen all over again along with your little ones. Imagine watching your favourite characters come to life as live-action figures! Life can't get any better!
Live-action Remakes of the Most Beloved 90s Disney Movies
No need to call upon your fairy godmother – your dreams are coming true, thanks to some of Hollywood's best directors. Directors like Tim Burton, Jon Favreau, and many more are coming up with live-action Disney movie remakes this year. Disney has got you covered when it comes to family entertainment for 2019. We are literally Tigger-level excited!
1. Dumbo – 29th March 2019
A live-action remake of the beloved animated classic, Dumbo tells us the story of an elephant who can fly, all thanks to his oversized ears. Directed by Tim Burton, we can expect that this version will have a newer and darker edge to it. Even though other elements in the movie may have a darker tone, Dumbo is still the cute elephant with floppy ears, and we can expect a lot of heart-warming and heart-breaking elements in the film as well. Even though he is initially made fun of, he is the one who saves the struggling circus and brings hope to everyone's life. Get that tissue box ready; this one's going to get you all emotional!
2. Aladdin – 24th May 2019
Haven't we all dreamt of Aladdin's magic lamp and the witty Genie coming to life? It's finally coming true, and this one has songs too! Be ready to be taken into the magical world of Aladdin; we're sure your Cartoon Network memories are definitely going to be refreshed. Last but not least, we cannot wait to see Will Smith as Genie and Naomi Scott as Jasmine!
3. The Lion King – 19th July 2019
Beyonce as Nala, Donald Grover as Simba and James Earl Jones as Mufasa? A family-favourite since its release back in 1994, we cannot wait for this live-action remake to hit the theatres! Watch how Scar, Simba's wicked uncle, kills Simba's father, Mufasa (a scene that can result in plenty of tears for anyone watching!) and tricks Simba into thinking he was responsible for it. Will Simba return to save his rightfully earned throne and defeat Scar? Also, we cannot wait to see Timon and Pumbaa dance to 'Hakuna Matata'!
4. Snow White – Late 2019
"Mirror, Mirror, on the wall, who's the fairest of them all?", we all grew up asking this question to our mirrors, didn't we! This year, Snow White is hitting the theatres in a whole new avatar. We see a handsome man, the spiteful queen and the magic mirror, but we cannot spot the seven dwarfs in the trailer. Are they missing or will we be able to see our favourite tiny creatures after all? Don't forget to dress up your little girl in a blue and white frock along with the red scarf when you take her for the movie!
We went around and asked a few '80s and '90s kids about their feelings towards these animated classics, coming back as live-action remakes. This is what they had to say:
"I cannot express how truly excited I was when I saw the teaser of the Lion King! Mufasa's death makes me cry even as a 25-year-old adult, so I'm sure there will be a few tears shed in the theatre too. Aladdin was another childhood favourite, and I can't wait to see the magic on the big screen!"- Shruti N, 31
"I loved these movies when I was a kid, and I can't wait to see them as live-action remakes, and that too with my daughter! My daughter is surely going to love all of them, as much as I did!"- Aakriti M, 33
"I would like to see Beyonce and Will Smith portraying such amazing roles and cannot wait to see them in the theatres with a tub of popcorn. My weekend movie plans are sorted!"- Keya B, 20
"I'm super excited, and I'm fully prepared to cry during Lion King!"- Krutika B, 24

"It's going to bring such a welcome wave to nostalgia to watch the Lion King again! Can't wait to re-visit my childhood!"- Ameya K, 29
"I absolutely loved the live-action version of The Beauty and The Beast last year, so I'm excited to see how Snow White turns out!" – Aishwarya S, 22
"I remember Dumbo being my favourite Disney character as I used to draw him all the time. Can't wait to see him with his almond-shaped eyes soon enough! More importantly, I can't wait for my baby to see his mom's favourite cartoon character!" – Sonia K, 28
If you thought that Disney's list of movies was huge last year, you're in for a treat because these are few of the blockbusters hitting the theatres in 2019. No matter how old you are, or how young, be prepared to get mesmerised by the magical world of Aladdin and to shed tears during Dumbo. Finally, apart from Frozen 2 and Toy Story 4, you can share some of your favourite 90s animated classics with your children this year. They might end up loving it as much as you did!
Also Read:
Movies Must Watch in 2019 You Need to See With Your Kid
Top & Best Animation Movies for Children to Watch
Best Family Christmas Movies to Watch on Netflix