Mom Rani Mukherjee Shares Her Feelings On An Important Decision Involving Baby Adira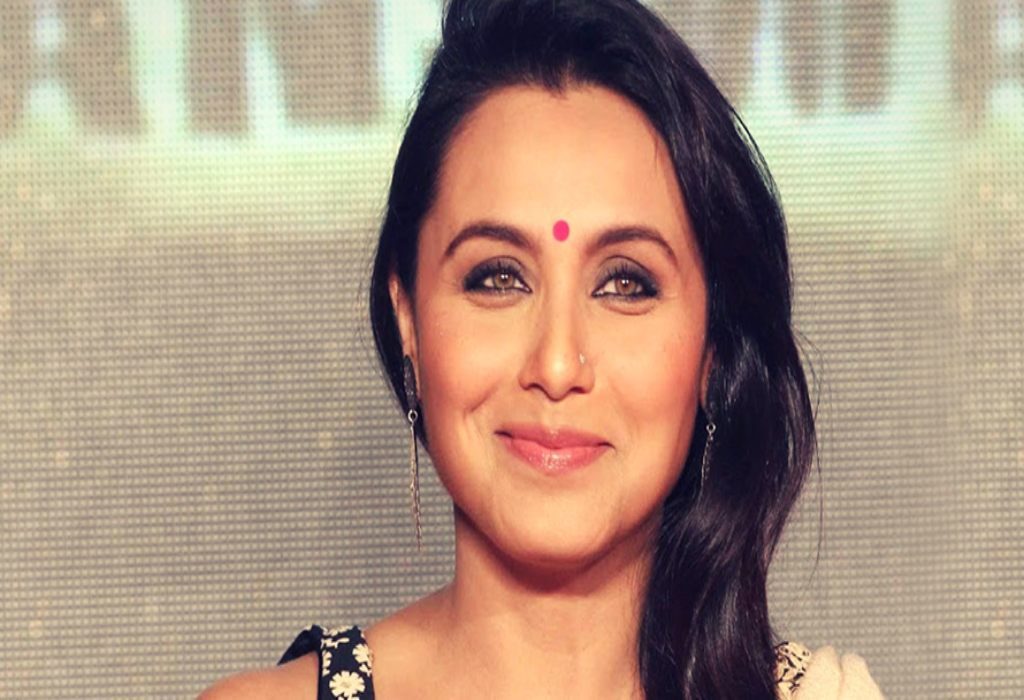 When we become mothers, our lives change permanently and nothing is ever the same again. Not our priorities, not our routines – not our decisions. Every decision that we now take has an impact on the baby, which is why we need to consider it very carefully. Recently, Rani Mukherjee, who is mom to cute little baby girl Adira, also made an important life decision involving her child. Like every mother, she too experienced moments of confusion, indecision, perhaps even doubt. She confesses her honest thoughts about this crucial juncture in her life as a mother and as a woman…
Rani Mukherjee gave birth to daughter Adira on December 9, 2015. Her baby girl's name is a beautiful combination of Rani and her husband Aditya's name. After her daughter's birth, Rani took a maternity leave to focus on looking after the baby. She has been a total hands-on mom, her parenting style even bordering on obsessive, as her family and friends often joke. But this month, which is also her birthday month (March 21!), she has taken a major life decision: to get back to work.
Rani will return to the big screen with Hichki, a film reportedly being directed by Siddharth P Malhotra and produced under the Yash Raj Films banner. This will be her first film after a break of two years. And her feelings at this stage echo the guilt and confusion EVERY mother in a similar situation has experienced!
Are you a stay-at-home-mom or a working mom? Do you work from home? No matter what your present situation, we bet you must have experienced these emotions too!
1. Not Feeling Ready To Leave The Baby
Throughout pregnancy and then after delivery, the bond that a mother and baby develop over time is like nothing else in the world. All that we want to do is stay by our baby's side and look after their every need, track all their little milestones and make sure they are comfortable. Whether it is about getting back to work after the maternity leave or deciding to start working afresh, it is extremely tough to feel ready – mentally and emotionally.
"I'd definitely decided a break for one year because I knew that that's the time I wanted to give my child. Because I want to be a part of each milestone in my baby's life from the first word to the first step, etc. I would've hated it if she'd done something for the first time and I wasn't around to see it. I still don't know if I am ready to get back to work. I am doing the film and I have said yes to working again. But I don't feel the same the way I used to feel before I had Adira."
2. Pressure From Husband or Family Members
As Indian moms, we are no strangers to 'pressure'. We are often subjected to conflicting opinions on our decision of how we want lead our lives. If we choose to get back to work and focus on our career, we are usually termed as being neglecting or selfish. But if we choose to stay back and focus solely on the upbringing the child, we are seen as incompetent. The truth is that all moms work! But when this pressure comes in from family members, it becomes even more difficult to deal with.
"(My husband) was after me about for three months from the time Adira was born, because he saw me getting obsessed with her. He has been after my life since I gave birth to Adira. 'Come on you have to reclaim your life and get back. You have to do your work and you can't completely immerse yourself'. He was like, 'You are losing your identity behind your daughter, you better get to work."
3. Anxiety About How Dad or Family Members Will Look After The Baby
Is there anyone who can look after the baby as well as mom can? Hardly! A mom knows her child inside out, and while the father and other family members undoubtedly dote on the baby too, their lives rarely revolve around her. As mothers, we worry that if we leave the baby's side, will she get adequate care?
"I think most mothers will understand when I say, 'It's very fashionable to say, 'Oh, he is a doting dad.' But the bond that a child shares with the mother is very different from the bond that a father shares with a child. I think, for a man, it takes much longer for them to process the fact they have a child and it's more from a wider angle. For me, I was living, breathing, eating, drinking Adira. For me, it was like every second and I was obsessed. He is crazy about her, but I would not say that his life revolves around Adira now."
4. Feeling Like a Different Person After Motherhood
Finally, it is not just external factors that make us feel confused and guilty about all our decisions after motherhood. It is us. We change so much after becoming mothers that it is like being a whole new person. Will this new person be ready to get back to her old routine of juggling work and home? That is something that haunts us…
"When I look back at my career, I feel I was another person. This is actually my new life because they say a child gives birth to a mother. I think motherhood has just made me a different person altogether. I think all women change when they become mothers. It's an overnight thing…"
The Best Way to Balance Time Between Work and Kids
Many mothers who return to work after a sabbatical find it difficult to manage time, and are mostly seen chasing schedules. However, a few simple amends in the daily routine can help us juggle the two fronts better. Here are three useful tips to help you get balance between work and home:
1. Always Be 100% Present – At Home and At Work
As clichéd as it may sound, it is a very important tip that all of us mothers must keep in mind. If you are work, give your 100% attention to work affairs and not worry whether your baby pooped or not! And similarly, when at home, try and avoid thinking about that pitch presentation you did not create. Undivided attention is always essential.
Rani too is planning to give her best shot to balance work and time with her daughter. "I have tried to make a shift in such a way that I am not with her when she is busy and then, during her playtime, I am back with her. So she does not register my time away that much. I am mentally preparing myself for my shooting time of those 8 or 9 hours I have to give to my work every day."
2. Never Underestimate The Power of Hacks
Time hacks will be your best friends for life. Cooking quick and easy meals, sneaking errands and prepping for the next day are simple things that can help you achieve maximum productivity out of your busy day.
3. Ask for Help
It really is okay to ask for assistance as and when you require it. In fact, it is always a good idea to involve your partner in day to day chores. It will help in sharing responsibility and lessening the work load.
All confusions and doubts notwithstanding, moms are strong people. Since times immemorial, we have been fulfilling a variety of roles – looking after the family, managing the house, being there for every need of our loved ones. What many people forget is that the decision to get back to work or not is dependent solely on the mother and no one else. For a mother, her baby will always be her top priority. Working or not, every mother shares a common objective: providing the best for their baby. They do whatever they deem fit to meet this objective.
Meanwhile, Rani is getting ready to celebrate her birthday today. Like every child whose birthday came in March, she too never got to celebrate her birthday as it came in the middle of final exams! Rani says she loves birthday parties to have balloons and a lovely cake… we are sure Adira loves them too!
So here's wishing you a very happy birthday, Rani, and we absolutely cannot wait to have you back on the big screen!