5 Real Moms Tell Us Exactly How They Rekindled The Romance in Their Marriage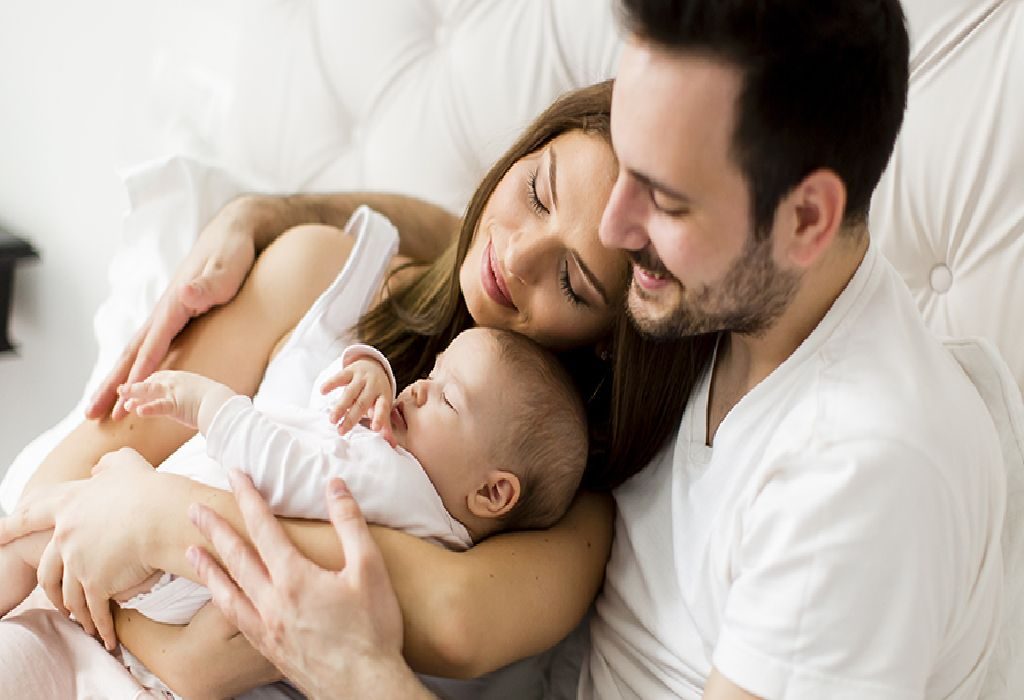 What changes after a baby comes into your lives, you may ask – well, everything! It's a newfound responsibility, a new world altogether. And just like many other new parents, you must have heard several things about how your marriage is going to take a whole new turn and how things will be different between you and your partner now on. How much of it is true and how much isn't – it's time to debunk some myths!
The responsibilities that come with a baby are often connected to changes in marriage, and rightly so. But taking this for granted and believing that romance will never be back is an incorrect and harmful approach! In our motherhood journey, we need the support and love of our husband. He needs us too, as a partner and friend, along with the mother of his child. This is why it is important to make that extra effort to keep the romance alive and remind each other of the love you share.
So, are you ready to rekindle the romance? Check out these adorable stories on how to bring romance back after kids, as told to us by 5 real moms, and start putting these tips to use!
1. A Family Hug
Hugging is one of the most romantic things a couple can do. It gives you a sense of closeness like nothing else. This mom from Coimbatore has taken the concept of a hug further – she, her husband, and her daughter do a family hug! What a wonderful way to tell the important people in your life what they mean to you!
"This is the most romantic thing he (my husband) introduced to us. We often do a family hug which is 3 of us tightly hugging each other at the same time. It's so romantic, comforting and a secured feeling!"
(Nirmala Rathi, Coimbatore)
2. Sex After Childbirth
Many relationships suffer on this account after the arrival of a baby: painful sex. This mom from Dehradun shares a heartening experience wherein she was willing to explore intimacy again, after childbirth, but talked to her husband about how it could take time. She knew that the body goes through several changes during pregnancy and delivery, and sex can be painful for some time. But as long as you keep a channel of communication with your husband and take things slow, the same magic can be recreated once more.
"For the first two-three times, we used a lubricating jelly as I was feeling sensitive, and this can make sex much more comfortable. When I did feel ready, then also we didn't try to rush things. We tried a position that didn't put too much pressure on where I was feeling sensitive."
(Aarushi Sundriyal, Dehradun)
3. Dinner Invitation
Okay, so this may seem like an old trick, but its charm never subsides: a dinner date! No matter how difficult it is, try and schedule a dinner date at least once a month. This mommy from Ahmedabad has a fantastic trick to make the date even cuter.
"A fabulous romantic dinner date with hubby (always works)! Make a handmade invitation card for a planned dinner – it just adds much more attractiveness!"
(Krupali Shah, Ahmedabad)
4. The Thrills Of Love
This mom has a very interesting take on why marriage often takes a backseat after a baby arrives. She says it's the 'thrill' that goes missing and this is what we need to target. Her solution is a lot of fun – and we must say, worth trying out at once!
"The thrill of love is what goes missing after a few years and a baby…To rekindle this, just add naughty surprises frequently to your daily ordeal. Leave your lingerie in his closet to be easily found or just send him a seductive text randomly. The thrills and joys of love will resume leaving you wanting each other more."
(Sanchita Bhartiya, Uttar Pradesh)
5. Little Things, Every Day
We have saved this one for the last for a reason. It is the simplest to do but it has the most far-reaching consequences. This mom tells us how it's the little things that make a world of difference in a marriage. You don't need fancy gestures to prove your love, or you may not find time to be overly romantic. But as long as you do little things with love, all is set.
"It's the little thoughtful gestures and kindness that reflect in our daily actions which keep the romance alive in our marriage. No matter what we never stop using the magic words 'I Love you' and 'Sorry' often, and God has always been an inseparable part of our family. We always remember that day when we took our vows and promised to be together 'Till Death Do Us Part'!"
(Angelina Troy, Mumbai)
?>