New Parents Shahid Kapoor and Mira Rajput Have Chosen The Most Beautiful Baby Name Ever!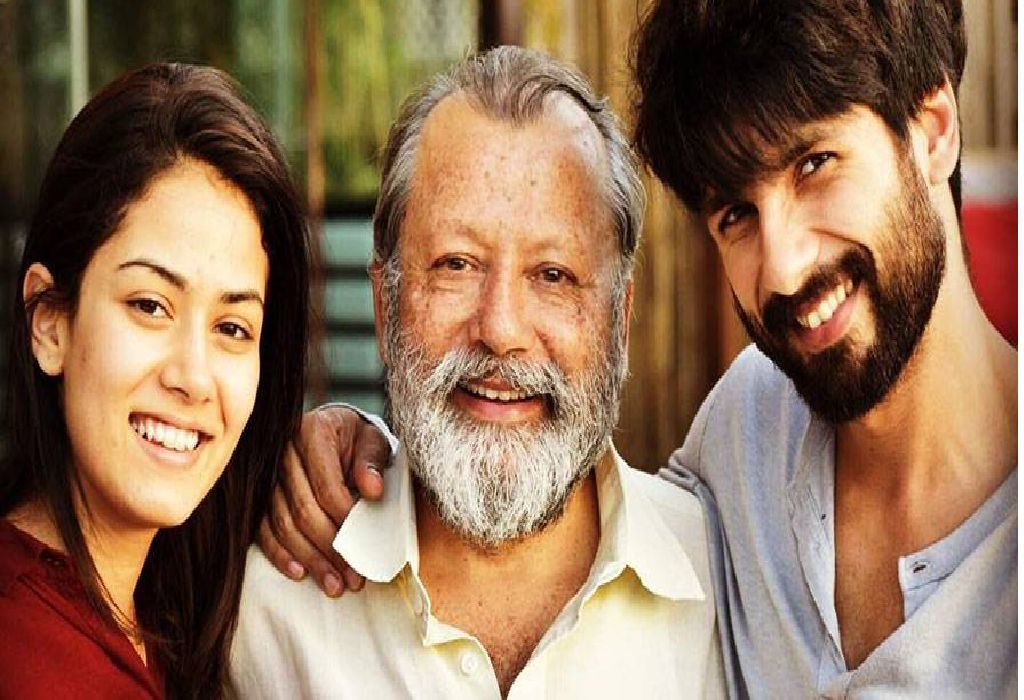 What all did you think of during your pregnancy? As expecting moms, we pray that our baby is born healthy, that we are able to become good moms, and that our husbands become equal partners in this new phase of life. We think about decorating the nursery, what diapers to use, the toys to buy. Apart from all these, there is one BIG thought that stays with us right till the very end. It is a thought that gives us a lot of happiness and excitement. Our baby's name. We want to select a name that will stand for all the love, luck and happiness we want to bestow upon our baby. But how can we do this? Shahid Kapoor and Mira Rajput Kapoor, who just became parents, have hit upon the perfect name for their little princess. The story and meaning behind her name is cuteness personified!
Shahid and Mira's first baby – a cute little girl – was born on August 26. The couple, who got married in July last year, are now ecstatic parents and still coming to terms with how rapidly time flies.
Mira had a normal delivery and the baby girl weighed a healthy 2.8 kgs at birth. After mom and baby both returned home, the parents had one delightful decision to make:
what should they name their daughter?
Shahid and Mira wanted their child's name to symbolise their love for each other as well as the happiness she brought to their lives.
At the same time, they also wanted the name to be lucky and blessed. Together with Pankaj Kapur, the new grandparent, the couple flew down to Radha Soami Satsang Beas (RSSB) in Amritsar.
Both Shahid and Mira's family are followers of this sect and interestingly, it was through this sect that the two met each other for the first time!
During their visit with Baba Gurinder Singh, the trio finalised the name for the youngest and cutest Kapoor in the household.
The little princess has been named Misha. Her name is a combination of the letters in her mom and dad's names – Mi(ra) and Sha(hid). What could be a better way for the parents to forever seal their love in their daughter's heart!
Misha derives from Russian and means 'God Like' or "derived from God". And indeed, what are babies if not God's blessings? They transform our world with their innocence and purity – in a way only God can.
The new parents cannot stop gushing over their baby and Shahid, in fact, makes an honest confession – "Misha Kapoor makes it impossible for daddy to go anywhere!"He is already in his obsessed daddy life and by the looks of it,
he is loving every moment!Deciding upon your baby's name can be a difficult thing to do. It is a good idea to trust your insitinct but choose carefully based on meanings, significance and relevance to you as parents and to your family and household.
The trend of clubbing the parents' names to create the baby's name is catching on rapidly. Aditya Chopra and Rani Mukherjee too, for instance, named their baby girl Adira – a combination of Adi(itya) and Ra(ni).
Not only are such names distinct and beautiful, but they also symbolise the parents' love for each other. Imagine the joy your kids will find in their names when they sense your love and protection in their very being! Such a name,
in fact, is very much like the protection that we extend to our loved ones and receive from them in return.
"In many ways I feel protected by Mira. Although she is young, she is self-assured. We talk about many things and she gives me interestingly different point of views, which I respect. Of course I am protective about everyone I love. But I feel equally protected. When you have somebody who loves you, around you, someone who is looking out for your best interests, it makes you feel safer."
We wish you a lifetime of happiness, little Misha. May you grow up amidst love and affection and never have a fear in the world!
How did you decide upon your baby's name? Does it have a special meaning? Tell us your stories and baby names in the comments below.