The Dark Side Of Kids' Reality TV Shows That Nobody Wants Parents To Know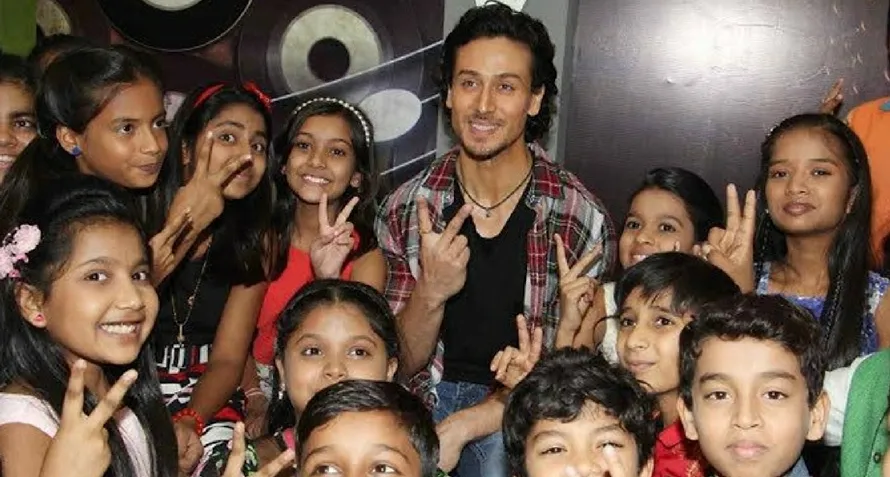 The glamour world is very enticing, and when it comes to the one created for kids, it seems promising as a talent platform too. But what really goes on behind the camera? Turns out, being part of this glamorous world might have adverse effects on a child's mental, emotional and physical health! So is it really that promising?
Every child has talent, and as parents, we want the world to see this. Some are budding Michael Jacksons and some may be the next Shreya Ghoshals in the making. Some have artistic skills that are unique and some can enact any character given to them. As they say, every diamond needs polishing to shine bright; every little maestro requires proper guidance, training, and the right audience to exhibit their talent. But the point to be noted is – this is what we wish for as parents. Does your little one want this too? What if his wishes and dreams are different from the ones you see for him?
With the growing trend of reality television, there is no dearth of options to help kids showcase their talent to the world. But the reality of reality television is something that doesn't seem as bright as popularly believed. The truth behind the camera is hidden from the rest of the world and may not be as happy as one would think it would be.
Recently, two very acclaimed Hindi movie directors Shoojit Sircar (Director of the movie Piku and Pink) and Amol Gupte (Director of movies like Stanley ka Dabba and Taare Zameen Par) have requested a ban on kid's reality TV and unveiled the dark side of the glittery world. It sparked a huge social media controversy inviting support and criticism on the issue. Here's what went down.
The Reality of Kids' Reality TV Show – Glittery or Dark?
Recently taking to Twitter, Shoojit Sircar appealed to authorities to put a ban on kids' reality television. He said that it takes a toll on a child's overall health.
This tweet sparked a debate on which people expressed their opinions on the issue – in favour as well as in opposition. Soon after this, Amol Gupte shared another incident in an interview to a leading newspaper. He revealed what impact these TV shows actually have on children and their lives.
"They are brought from distant towns to Mumbai and huddled into cheap hotels with their parents. Every morning, they have to travel to the TV studio for rehearsals. These kids are wrenched away from all normal activities and are thrown into a single-minded devotion to lending their voices to these reality shows. They are made to shoot for countless hours, sometimes in humid non-airconditioned rooms. It's barbaric."
Amol Gupte talked about an incident where a little mishap on the sets left a little boy scarred for life.
"A little, blind boy had made it to the finals of a singing contest. Throughout the day he was rehearsing under gruelling circumstances for his song and finally at 1 am when he was to record, he lost his voice. The child was traumatised for life."
There are several reality TV shows where kids have to face harsh rejection, and not everyone is able to cope with the whole scenario or take it in their stride. This leads to a great mental and emotional trauma which takes a toll on self-confidence. Yes, it is imperative to teach our young ones to face their fears and take something positive from every situation, however doing so on a national television is perhaps not the correct way to do this.
Watch: Children breakdown due to elimination in a reality series
In another tweet, Meghna Prem, the creative director of some leading TV shows that involve children, replied to Sircar's tweet. He shared how he agreed with the negative effects of kids' reality shows, even though he was from within the fraternity.
Meghna says, "Teenage kids are expected to diet to look a certain way, dress a certain way. Because unlike yesteryears, today when you are selecting a reality star, s/he can't just be a great singer and not be good looking."
These days, kids are not only expected to focus on their singing, acting or dancing but are also expected to be 'groomed' and become overall presentable in front of the camera. They are taught to be prepared for being performers and not merely artistes. They are told to impress the crowd and hence act/behave in a certain manner. Many claim that it takes away the innocence of children – and that is just NOT acceptable.
Renowned singer Sunidhi Chauhan, who herself made her debut in the music world through reality TV, also commented on the issue. She drew a parallel between the singing reality shows that existed about two decades ago with those that are on air now. She highlighted how they have now become a sole TRP gaining medium.
"There were no back stories shared with the viewers, it was all about the quality of singing. Their singing will tell their stories, if they are good. I would never want my children to go through this. I don't think it's required for any reality show to make children do things that only older people would do. They don't need to mature ahead of their age."
The Flipside: What Others Say About Reality TV Shows for Kids
There are always two sides to any story, and while these TV shows have their cons there are many who believe they yield good results. The judge of a leading kids' reality TV show, famous director Himesh Reshammiya, states that children are always given a choice to continue with the show. Co-judge and acclaimed singer Neha Kakkar too expresses her viewpoint by saying-
https://youtu.be/MMz5VvCQygo
"Life is all about competition. When they can handle challenges at this young age then they can surely have a successful career."
Judge and singer Javed Ali gave examples of personalities who started quite early and reached great heights in their career. He said, "Legends like Lata Mangeshkar, Sachin Tendulkar and others started their career at a very young age. If they had not begun from an early age they wouldn't have been here."
Neha Dhupia, actress, also agrees with this sentiment and says, "I feel it (reality shows) gives them confidence, a stage to perform and gives them direction may be 10 years early in their life. If somebody at the age of 9 or 10 realises that they want to become an actor, so there is no harm if there is a platform or stage is provided to them."
Moreover, these shows are a one way ticket to instant recognition and fame, something that has attracted many Indian parents in the past. As parents, we only want the best for our child, and that's why we want their talent to be recognized and presented in front of a large audience.
What Attracts Kids To These Shows?
The idea of becoming a household name attracts many, and kids are the most easily influenced amongst them all. Besides, these days, reality talent shows have the attraction of one or more celebrity figures. This draws attention of kids and parents alike.
Here are 3 major reasons reality TV shows for kids see such huge participation.
Instant Fame and GratificationReality TV shows come with many perks. From recording your own label to starring in a movie, from travelling to places including foreign locations to winning big bucks or gifts such as a luxurious car – the incentives are many. Children are easily swayed in by such promises and do want to try their luck with these stints.
Parental PressureIt has been observed that many times kids enter these programmes solely to fulfill their parents' wishes. In fact, many of the times, it is a parent's unfulfilled dream of being a successful actor or a singer that makes them push their children to live 'their' dream. In other cases, the gratification also entices them to enroll their kids in these shows. Kids are burdened to fulfill their parent's long lost dream.
Genuine Interest in Art FormIn other cases, both the parents and the child are genuinely interested in the art form and want to take a step further into the performing arts world. They choose to give reality television a try to use it to further/initiate their career. These shows aid in building right connections that can help them in in the future if they wish to pursue their career in the field.
Effect of Reality TV on Children & What Parents Must Remember
Reality television has a huge impact on a child's life. It not only affects their daily routine but has an effect on their physical and mental health as well. Opinions differ among mothers, celebrities and experts on whether reality TV for kids is good or bad. But one thing is for certain and without doubt.
Before letting/encouraging our children to take part in such shows, it is imperative to assess why we want our child to do this. In case you are convinced it is the right option, do ensure you get your little one proper counselling from a professional before venturing into the medium.
Here are some negative effects of kids' reality TV and tips parents must keep in mind to counter them:
Physically Challenging
When a child signs up for any show in any field (singing, acting or dancing), they need to be prepared for long and endless hours of rehearsals and adapting to various environmental conditions on the set. This can cause severe exhaustion and drain out all the energy from them. Not every child has the same level of stamina!What can you do: Ensure your child gets proper rest as well as a healthy and nutritious diet that will help them going throughout the day.
Emotionally Draining
It is important to understand that they are still kids at the end of the day, and any criticism or rejection can actually scar them emotionally. Their self-confidence takes a hit and they are apprehensive of interacting with their peers or stepping into the game again. While some children may easily take failure in their stride, it can be a hard battle for the more sensitive kids.What can you do: Judge of singing reality shows and acclaimed playback singer Shaan has suggested some effective solutions to tackle this problem. Shaan says:
"Counselling is a must on a children's show. There should be a counsellor for kids and parents. And the shows should not be extended just because they are doing well. Children shouldn't be kept away from their regular life for a long period. Some of them even continue to play that same image which got formed during the show. At that age, it is not easy to switch on and switch off. They start talking and behaving in the same way, and that doesn't allow them to grow."
Difficulty in Balancing Studies and Shoot LifeThese days, children face tremendous academic pressure. Therefore, when it comes to fulfilling dual duties, one of them takes a hit. We tend to overlook the fact that they are kids and not machines and cannot be expected to showcase exceptional level of efficiency. Balancing school life, homework and shoot schedules will definitely become a challenge for the little ones.What can you do: It is important to help your child through this all without letting their dreams or their academics suffer. Have a word with school authorities to make your child's submissions and lessons a little flexible so that he/she is able to cope and keep pace with the same. As a parent, you can help your children deal with academic stress and juggle both lves.
Note: These tips also apply when you're enrolling kids for dance and music classes. It is a great idea indeed to help shape their talent, provided your child has the inclination towards learning the said art. However, it must never turn into a compulsion to widen their horizon of talent. If it is draining them out physically and mentally, and they're ending up struggling with academics, please reconsider.
Reality television can be difficult to handle even for adults, let alone for kids. Keeping a child's innocence intact through it all is a challenge too. However, with proper support and guidance you can shape their dreams into reality. Remember, encourage your child to take part in competitions and shows only if they have a keen interest. Do ensure you take care of them through this journey. They need your support through it all. Let's also remember that these shows are a part of their life and NOT their life in entirety.