STEM vs STEAM vs STREAM: Things You Need to Know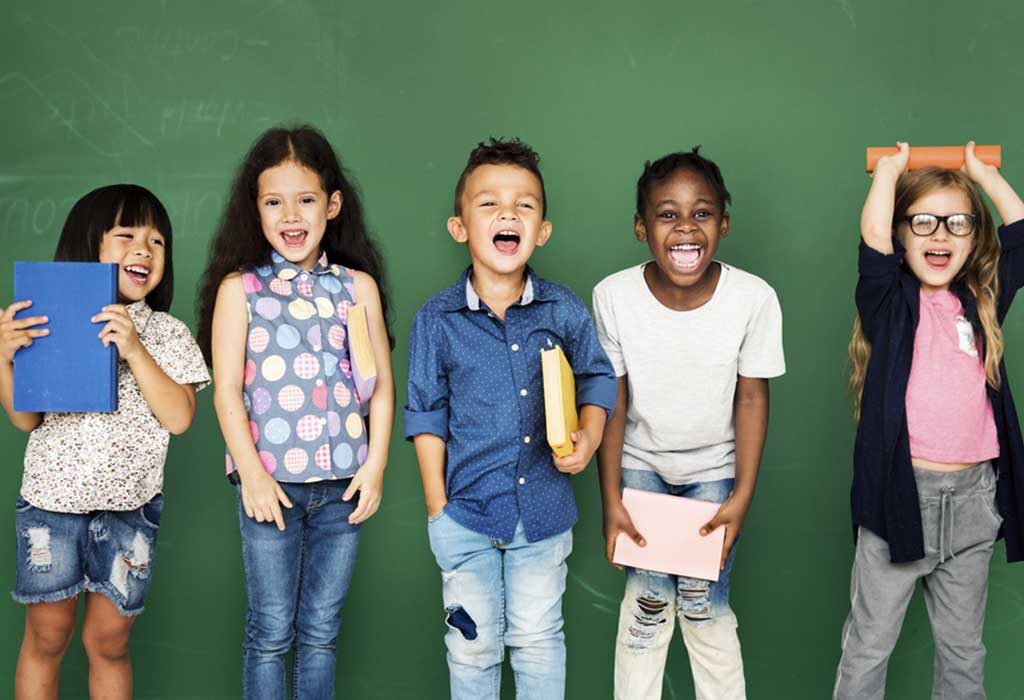 STEM education is not new, but it has been gaining a lot of attention recently, ever since educators have started looking for more meaningful and effective ways to engage and connect with students. The birth of STEM addressed the sad reality of the current educational system, and it pointed out how far behind we are in various subjects like science and math. Now that a lot of parents want their children to follow the STEM curriculum, variations like STEAM and STREAM are often leaving them confused, with questions like, "Which is a better career path – STEM or STEAM?" Read on to learn more about these types of education, the difference between STEM, STEAM, and STREAM, and how each of these can have an impact on your children.
What Is STEM?
STEM is an education curriculum that combines science, technology, engineering, and mathematics. It is considered to be a comprehensive approach. Therefore, educators, in lieu of teaching all these subjects separately, focus on incorporating into each project some or all of STEM. Some of the most popular STEM projects are basic computer programming and bridge building, and the opportunities are infinite.
The objective of the STEM programs may vary depending on the school, though the overall goals are to strengthen the workforce in STEM by increasing the number of children that may later choose a career in related fields, and to widen STEM participation and literacy rates, especially among people of color and young women.
Importance of STEM Education
The reason STEM is important is integration. STEM lessons are well-rounded, inquiry-based, and project-based, while focusing on interdisciplinary learning instead of teaching each subject independently. This type of education aligns perfectly with the way we solve problems in life and the way we work, which is why it is considered to be an exceptional way of learning and instructing. STEM and STEAM curricula focus on teaching children skills the way they will be used in the real world. There are rare cases when a job requires only one subject like math. For example, an architect would use engineering, math, science, and technology during their work.
How Does STEM Improve Student Learning?
Most jobs in the world we see today are interdisciplinary. Therefore, it is important to teach children how all of these subjects work together. STEM can help children develop a more diverse skillset, and make them passionate for growth and exploration. Education should not be about memorizing random facts. Instead, it should help children develop critical thinking, and teach them how to evaluate information.
STEM emphasizes on the 4 Cs that are required in this century: Creativity, Communication, Critical Thinking, and Collaboration. Moreover, STEM helps to foster a love of learning by including a highly adaptable framework.
Problems With STEM Education
The lack of resources for STEM education is one of the biggest problems. Providing funds for the latest technology, training the current teachers in how to use them, and learning how to use the new technology effectively as a learning tool are places where teachers struggle.
If you have a healthy budget or if you are planning on teaching your children at home, go for the STEM kits. These are an amazing way to get started with STEM, and you will be able to find one for all ages.
Another problem is that the system is completely focused on grades and assessments, instead of encouraging a program that fosters problem-solving skills, creativity, critical thinking skills, and innovation. Achievements in these areas are not something that can be easily assessed.
Creating lesson plans in STEM can also be challenging in the beginning. Along with these reasons, there are a lot of teachers who are simply not interested in teaching STEM. They still prefer keeping each of the subjects isolated and into their own lessons.
How to Make Your Child Interested In STEM
The best thing about STEM education is that it aligns with the way the minds of children work and learn. Therefore, the best way to make a child interested in STEM is to encourage curiosity. From a very young age, encourage kids to explore, question, and play. This can help them find their passion, and even though they may change their passions every week, encourage them!
STEM education will help children become innovative, creative adults with exceptional problem-solving and critical-thinking skills. These skills are necessary for future generations, because of the increasing technology in the world.
Career Paths of STEM
STEM covers a wide spectrum of occupations, with a lot of them having high earning potential and growth. Reports have also shown that children trained in STEM education usually tend to have higher earnings, no matter which field they work in. PEW Research Centre also shows that the median earning is $81,011 for STEM college-educated, full-time workers, and when compared to the other college majors, this is about $20,000 more.
Within the STEM industry, there are a variety of careers that have a high earning potential. For example, the median salary is $98,350 for information security analysts – professionals that help safeguard companies against data breaches, hacks, and other cyber attacks. Another example is the median wages for statisticians and mathematicians, which are $87,780 and $101,900, respectively.
What Is STEAM?
STEAM is the integration of arts in STEM, because creative skills with knowledge of arts, such as history, writing, and design, is believed to help STEM employees find better innovative solutions to problems.
STEAM-focused curricula include the study of language arts, humanities, dance, music, drama, visual arts, new media, design, and more. Children who explore these areas and master at least one of them can make themselves better candidates in the workforce today. This is because about 57 per cent of senior leaders at various companies give soft skills more value.
Importance of STEAM
STEAM type of education in schools provides children opportunities to learn creatively, making use of various 21st-century skills. These general skills are important for creating a future-ready workforce that clearly understands the potential of questioning while solving real-life problems.
What Are the Practical Applications of STEAM?
Inspirational collaborators and educators, like scientist Vanessa Pirotta, mathematician Eddie Woo, bio-engineer Melissa Knothe Tate, show us how adding 'a' in STEM works in the real world. There are so many hands-on learning opportunities coming up in institutes and schools, which are usually called "maker spaces". They use science and other resources like embedded video, soft circuits, data arts, game creation, and many more to encourage collaboration in discovery and learning.
Future of STEAM
STEAM is now becoming a global movement. One example of this is Cambridge University's STE(A)M education research where professors train 12-year-old children in various STEAM and STEM activities. These students create manipulated music through live coding at STEAM education exhibitions. Resources and innovative research in STEAM help completely realize the intersection among science, technology, engineering, arts, and mathematics, and how these subjects influence each other.
Career Paths of STEAM
Careers in STEAM are highly diverse, and it includes professions like sound engineer, architect, graphic designers, product designer, conservator, archaeologist, and urban planner. The Washington Post has shown that 92 per cent of employees in high-level, leadership positions have a bachelor's degree, while 47 per cent of them have a graduate degree. However, only 37 per cent of them have degrees in a specific field like computer technology or engineering, while the other 63 per cent had degrees in a broad range of fields like accounting, business, arts and humanities, and health care.
What Is STREAM?
STREAM adds another layer to STEAM, which is Reading. Advocates of STREAM believe that literacy is an important part of a well-rounded curriculum, since it requires creativity and critical thinking. Projects in STREAM are similar to those in STEAM and STEM, but it includes components of writing and reading.
What Are the Pros of Expanding to STEAM And STREAM?
Dr Azi Jamalian (Head of Education strategy, littleBits), believes that there is value in including reading and arts to the STEM curriculum. Children should have problem-solving skills and technology literacy, since these are key to helping kids come up with their own tech ideas and create their own inventions.
A lot of people also believe that STREAM is more approachable than STEM. Any STEM student can be exposed to STREAM in a highly engaging and impactful way by incorporating art, design, and reading into the curriculum.
Moreover, there is research that shows that arts have an academic value. Artists and musicians are now learning to think like scientists, but they do it in a way that is aesthetically pleasing. Therefore, including arts and reading into STEM can enhance a child's ability to think about and reason with various problems.
Cons of STEAM And STREAM
There are a lot of people who are not convinced that adding arts and reading to STEM is beneficial. In fact, a few people think of it as a dilution of STEM's main objective and focus. Mark Kantrowitz, a member on the Board of Trustees of CEE (Centre for Excellence in Education), which operates a lot of the leading STEM programs in the nation, cautions people against the expansion to STREAM and STEAM. He believes that the people pushing STREAM and STEAM education usually do not promote STEM, but they increase focus on reading and arts. Therefore, the problem with STEAM and STREAM programs is that a lot of people choosing them stop focusing on the defined purpose of STEM.
Variations of STEM/STEAM
Other than the addition of arts to STEM and reading to STEAM, there are other variations worth looking at:
eSTEM (where "e" is for environmental)
STREM (where "r" is for robotics)
STEMM (where "m" is for music)
GEMS (the acronym here is Girls in Engineering, Math, and Science)
GEMS came into formation as a result of the gender gap in STEM education.
Debates on which education type is better will never end. Therefore, it all depends on what your children are interested in. However, whatever type of education your children like, you should always encourage them to develop their own unique talents, and be supportive of their educational and career choices.
Also Read: STEM Toys for Children
?>