Veterans Day for Kids – History, Significance and Facts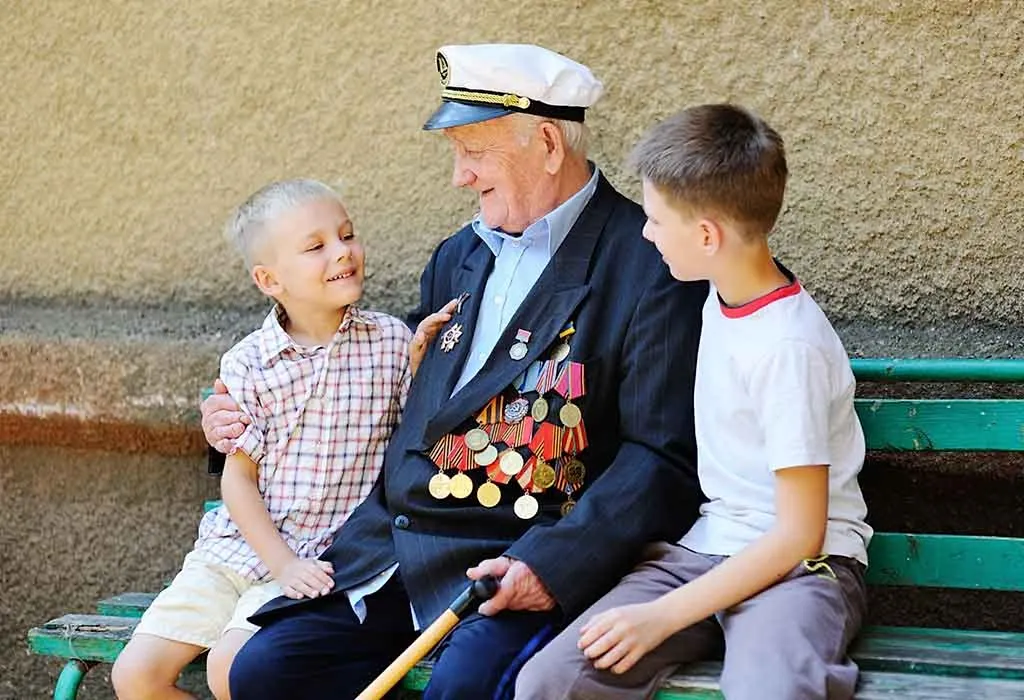 Veterans Day can take a significant meaning for families with a retired or an active military member. However, Veterans Day for children might not seem like anything much more than a holiday, especially when they are very young; if your children are younger than 4 years of age, they would have very little knowledge about the day and the role each veteran took to protect the country. Therefore, use this time of the year to teach your little ones about the significance of this holiday. This is the perfect opportunity to help them learn a part of the country's history and why all the veterans deserve a special day!
What Is Veterans Day?
Veterans Day is a U.S. federal holiday that is dedicated to honouring and remembering American veterans and victims of all wars – whether they are currently serving or not. This day provides us with the opportunity to show our gratitude for all the sacrifices they made and still make to ensure our safety and freedom.
When Is It Celebrated?
The Veterans Day lands on the 11th day of the 11th month – 11th November. This is because it initially started out as a holiday called the "Armistice Day".
History of Veterans Day
Formerly known as Armistice Day, Veterans Day was originally set as a national holiday to honour the end of World War I, which officially ended on 11th November 1918. The 1938 legislation dedicated the day to the cause of world peace and declared it the "Armistice Day", a legal holiday to honour the veterans of World War I.
In 1954, after having been through the Korean War and World War II, the 83rd U.S. Congress amended the 1938 Act by removing the word "Armistice" and adding "Veterans". This was approved by the Legislation on June 1, 1954, and ever since then, November 11th became a day to remember and honour veterans of all wars.
Under the Uniforms Holiday Bill of 1968, Veterans Day was moved to the fourth Monday of October. This decision was opposed by many states who continued to celebrate Veterans Day on 11th November. Finally, President Gerald R. Ford, on September 20, 1975, signed a law that changed the observance of Veterans Day back to its original date, from the year 1978. Since then, every state in the country began celebrating Veterans Day on the original date, 11th November. The restoration of the observance of the day not only helps preserve the importance of this day but will also help focus attention on the most important purpose of the day – a celebration to honour the veterans of America for their love of country, patriotism, and willingness to sacrifice and serve for the common good.
Memorial Day vs. Veterans Day- Difference Between the Two
Many people confuse Memorial Day and Veterans Day, and it is very important to know the difference between the two. According to the U.S. Department of Veterans Affairs, Memorial Day is the day for honouring and remembering military personnel who passed away while serving their country, especially soldiers who died during a battle or passed away as a result of the wounds received during a battle. While soldiers who passed away during a battle are also remembered, Veterans Day is a specific day set to honour and thank the people who served in the military honourably, both during peacetime and wartime.
How to Celebrate Veterans Day With Kids?

There are many ways to celebrate Veterans Day, and these can provide the perfect opportunity to teach your children about the importance of Veterans Day and why we celebrate it. Here are a few ways you can involve your children this Veterans Day:
1. Say Thank You
When you see a Veteran or if you personally know a Veteran, then simply say "Thank you". You will be a model for your children and they can learn from you. Talk to your children about why we should thank veterans for their service. It may seem like a simple act of gratitude but it will definitely mean a lot. You could even let your children make printable Thank You cards (a popular activity for Veterans Day for preschoolers) based on the branch of the military the veteran served in, helping your children learn the various branches of the military.
2. Support a Soldier
You can get involved with "Soldier's Angels", an organization that is specifically dedicated to supporting the country's soldiers. You and your children can support them by sending cards, care packages, and other such tokens of gratitude. You and your children could even contact a local organization and ask them about supporting veterans who are living in your own community.
3. Learn a Veterans Day Poem or Song
There are so many Veterans Day songs and poems you could find in your local book store or online, and you can teach your children those poems and songs. You could even encourage your children to draw a picture that could go along with the poem or song you are learning together. This is a very fun activity for Veterans Day for kindergarten–going children.
4. Attend the Veterans Day Parade or Ceremony
Many schools and cities host various Veterans Day Parades and ceremonies to honour the veterans of the country. You could check the calendars of your local community to look out for the ones you can take your children to. If there aren't any local ceremonies, then your children could even create their own pretend parade. As part of your Veterans Day activities, you can help your children create a super easy soldier Veterans Day craft. These are popular Veterans Day activities.
5. Donate to a Charity
There are countless charities in the country that support the veterans, and they all require donations. During the weeks leading up to Veterans Day, you and your children can brainstorm ideas for a fundraiser that you can throw to donate to one of the charities. There are so many different charities in the country that need your support and you can do some research to see which ones receive lesser donations.
6. Make Baked Goods or Cards for a Veteran
Your children can thank the veterans by giving them handmade cards. If your children cannot write yet, they can simply make one with sticky foam letters or you could write in the card while they decorate it with colours and stickers. If you know a veteran in your own community, then you could make baked goods with the help of your kids and deliver it to them with the cards.
Fun Facts About Veterans Day for Kids

Here are a few fun facts about Veterans Day your kids would enjoy hearing:
World War I armistice was signed officially on the 11th hour of the 11th day of the 11th month. This will help your children remember the date of Veterans Day.
In the United States, as of 2010, there were about 21.8 million veterans.
Around 9 million veterans in the country now are over the age of 65
There are about 1.6 million women veterans in the United States.
The popular World War II general, General George Patton, was born on 11th November.
Veterans can be everywhere – it could be your grandfather, mother, brother, or your cousin, or even your neighbour. They do not always talk about their service or wear their uniforms, making it important to acknowledge them and the sacrifices they made for the country, not just on Veterans Day.
Also Read: