Beautiful Theme Ideas for a Preschooler's Learning and Education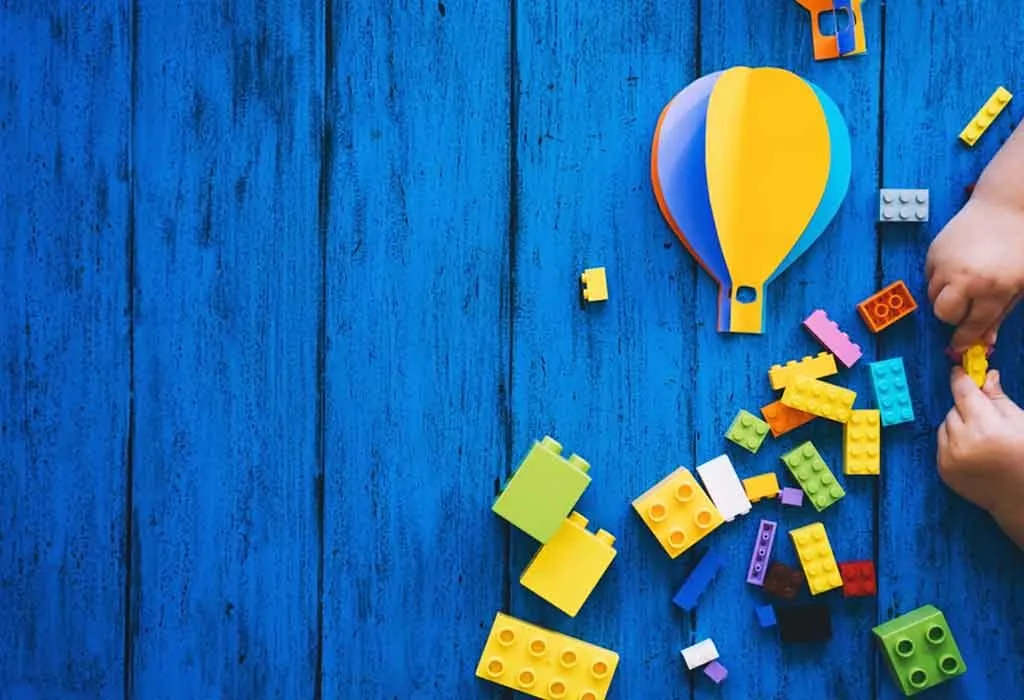 Preschool themes are wonderful for anyone teaching- the teacher, parent who is homeschooling or even the teacher who has just embarked on her teaching career. Lesson plans can become a lot of fun to adapt to teaching situations, and themes are a great way to help children learn the curriculum and also learn about things in general. It helps to increase their knowledge and smoothly strengthens their concepts.
Why Teaching by Themes Is Important Nowadays
Themes help teachers, parents and staff working in the early year's education to plan a wide variety of activities. By planning activities of varying nature, they can tweak it to suit the age, while keeping the parents in the loop about their children's reactions. It also helps to let children know what they are going to learn so that they can research or have a discussion about it at home in advance.
Content can be unique and can be useful to get children inclined to learn. Preschoolers are inquisitive by nature. When topics in the curriculum are integrated and woven around themes, it piques their curiosity, and they love learning.
Amazing Theme Ideas for Preschoolers and Kindergarteners
Themes have undoubtedly been very popular to teach children in preschool. Teachers find that it is very easy and interesting to plan lessons around themes. Teachers can pick themes that are currently relevant or even weave it around the interests of children.
Below is a selection of activities that are grouped according to a theme to help teachers and parents plan ahead. All of them are a lot of fun and promote learning outcomes across different domains.
1. Seasonal Themes
Seasons are something that preschoolers must be introduced to. With four primary seasons, it is wonderful to plan activities around this theme. It has a lot of room for creativity, and they can be very interesting for children.
1. Summer
Summer theme for preschool is a great time to learn outdoors. From gardening to making sun catchers, there is so much one can do to get children to learn and play
Get children to make sunflowers. On a large piece of white paper, get kids to place their hands on yellow paint and print it in a circle. Get them to use their fingers to make the seeds in the middle. Get kids to cut leaves and the stem on a piece of paper and use glue to stick them.
Summer is a great time for circle time. Get kids to sit around in a circle and sing songs. You could also include some social, emotional and mental health ideas like sharing their feelings, thoughts and ideas.
2. Spring
Spring is when everything is in full bloom. The best time to get to try something creative and colourful.
Try marble painting. Place a piece of pre-cut paper in a large tray. Take some paint in a palette. Dip a few marbles in the paint and then put them in the tray. Get kids to shake the tray and roll the marbles.
Get kids to clean. Bring the buckets of water, soap and sponges. Get them to clean the fence, cars or bikes.
Cut some flowers with coloured paper. In the centre, write numbers from 0-10. Give kids tokens of the same numbers and get them to match it to the flower with the same number.
2. Animal and Insect Themes
Animals and insects always intrigue children. They love learning about animals and their characteristics and traits. Children also love insects and minibeasts, and creepy crawlies are a great way to get them to learn.
1. Bugs and insects
A great way to teach children about the circle of life and how bugs and insects survive in this world.
Read the story of 'The Hungry Caterpillar' by Eric Carle. It is a great way to teach children about days of the week and how the caterpillar grows into a beautiful butterfly.
Use rocks to paint ladybugs. All you need is some art supplies, googly eyes and some big sized rocks.
2. Animals
Preschoolers love farm animals, and it is a great way to teach them about the different traits and typical characteristics of animals.
Draw pictures of lambs on a piece of paper. Give kids glue, cotton balls and some black crayons. Get them to use the cotton balls to stick on to the body and use the black crayons to colour the tail, eyes and horns.
Play sounds of different animals and gets kids to identify what animals they are. You could also have pictures of the animals, and they could point out to them.
3. Food Themes
Food topics serve as great preschool themes by month. They help to get kids to learn about the importance of healthy eating and also how it impacts their health.
1. Healthy Eating
Get kids to make a food pyramid. Get kids to specify the food that must be placed at the bottom of the pyramid. As the pyramid progresses, discuss the kinds of food we need to eat to keep our bodies healthy.
Plan a collage activity with kids making two charts. One chart should contain pictures of healthy food, and the other should include food which is unhealthy.
2. Shopping
Get kids to write a grocery list for planning a meal for a week. You can set up a shop with plastic food of fruits, vegetables, cakes, cereal boxes. Divide them into groups to pose as a family and plan their meals and go shopping
3. Food Tasting
Chop some fruits and place them in a large bowl. Get kids to make their own fruit salad. As they pick the fruits, model language about the fruit's name and how it benefits the human body.
Get children to make their pizza on bread. Chop some vegetables and toppings like cheese, jalapenos, olives and place them in a large bowl. Give each child a slice of bread and get them to add their own toppings. Again stress on the nutritional element of the vegetables.
4. Festival and Event Themes
With so many festival and events throughout the year, preschoolers can be taught about them by getting them involved in activities. Apart from dressing up for Halloween and other days, we can also plan activities that will help them learn and have fun.
1. 4th of July
Get kids to make the flag of USA. Draw stripes on a large piece of paper and cut red and white squares. Get kids to glue them on the squares and attach a stick to the side.
Give children stars and give them instructions to place them. For example: tell them they need to place the stars by the foot, on their head. Do this activity with some calming music in the background.
2. Mother's and Father's Day activities
Get containers with lids. Wrap them with construction paper around the can. Ask the kids to glue a picture of theirs and stamp a whale stamp. Once dry, ask children to write "You are a Whale of a Dad".
Collect baby food jars and clean them. Remove all the paper around them. Get kids to stick coloured pieces of paper around the jar. Sprinkle some glitters on them. Add a tea light candle and make a candle holder for mothers.
5. Other Themes
Apart from the above, there are scores of themes that one can plan to get children involved.
1. Modes of transport
Transportation themes are great, especially for boys. Children love to learn about modes of transport. From learning about models of cars, the basics of cars to traffic rules, there is a lot to learn for children.
Get children to make traffic lights. Give them a lollipop stick and get them to stick three pieces of circled paper. First ask them to colour the pieces with red, amber and green. Once done, get them to place the sticks on a tiny piece of playdoh for display.
Children love Monster trucks. Glue a large piece of paper on the floor. Sprinkle paint all over the paper. Get kids to run tiny cars and make tracks.
Show and Tell activity. Tell kids to bring in a vehicle that they like to speak about it to their friends. It is a wonderful idea to improve their social and communication skills. Each child will have a story to tell, and you can also have some questions prepared. Questions like "Does it work on water?";" Does it go very fast ?"; "Where do you think you would like to go if you would own a car like this?"
2. Five senses
Children use their senses to explore, and preschoolers love the idea of using all the five senses to gather knowledge. There are loads of activities that one can do if based on senses.
Fill a bag with things of different textures. Get children to feel each thing and explain what the texture feels like. Now blindfold the children and get them to feel the things. Ask them to describe the texture. Once done explain to the kids that even though they were blindfolded and could not see the fabric, they could identify the fabric as they were using their sense of touch.
Go for a sensory walk and get kids to hear the sounds around them. Ask them what they can hear and jot it down on a piece of paper. Explain to the children that they were using their sense of hearing.
Get children to be physical and create an obstacle course. Ask two children to use a rope and hold either side. Get them to shake it back and forth like a snake. Ask the other children to jump over the "slithering snake". Explain that they need to keenly use their sense of sight to overcome the slithering snake's obstacle.
Preschool themed ideas are a fun way of helping kids to learn and explore the world around them. Planning a lesson can be a lot of fun for teachers and parents. They are also a great way to spend time with kids.
Also Read:
Montessori Preschool
Preschool Learning Guide
Importance of Preschool Education