Playful Woodland Baby Shower Ideas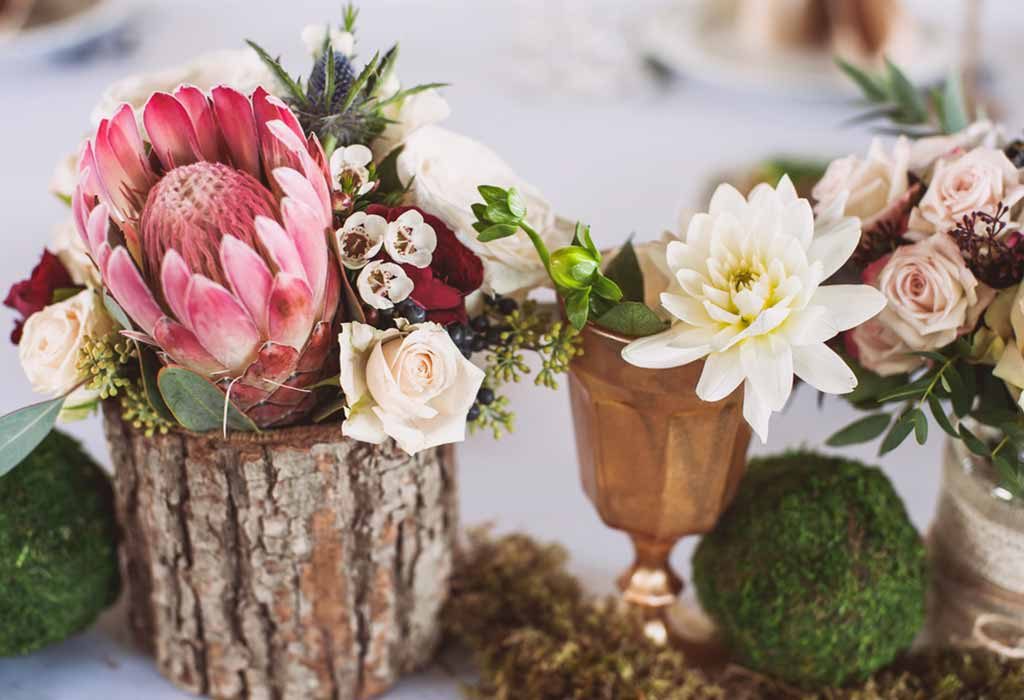 In this Article
Not a fan of over-the-top design baby shower themes? Stick to earthy tones and nature-inspired decorations with a woodland baby shower! If your taste is rustic and natural, there's no other theme out there that will fit in as perfectly as this. With minimalistic designs and adorable animal décor, there are so many ways to truly personalise your baby shower without adding a ton of loud colours.
We've put together some wonderful woodland themed baby shower ideas that you may want to recreate or draw inspiration from. Host your baby shower against a calming backdrop and add just enough excitement for your guests to let loose.
Ideas to Plan a Woodland-Themed Baby Shower
Now that you've decided on a woodland baby shower theme, it's time to get the best ideas down for the perfect outcome. Whether you're looking at centrepieces, games, or decorations, we have some ideas that may help you plan that baby shower. Here are some woodland animals baby shower ideas that you may have fun recreating.
Woodland Baby Shower Invitation Ideas
Invitations are the best way to give your guests a peek into the theme of the party. You can have simple, woodland-themed printables or elaborate DIY invitations or customised invitations for your baby shower.
Cute baby animal images on the invitation can be one way to celebrate the arrival of a new baby. If you're looking for a more rustic design, you can opt for different ideas that incorporate plenty of greenery into the design. Tree trunk invitations will also help you stay true to your woodland theme. Depending on your budget and location, you can choose the ideal invitation for your baby shower.
Woodland Baby Shower Decorations
Woodland baby shower decorations can be made using branches, leaves, and animal décor for a true woodland feel. A little pop of subtle, pastel colours here and there will give the decorations some character and also help you personalise them. Below are some woodland baby shower decorations:
Tree trunk tabletops and food holders – You can arrange your cakes and other food items on tree trunk slices for a rustic feel. You can go a step further and have tree trunk tabletops as well.
Pinecone and leaf garland – Make beautiful garlands using pine cones, leaves, and sprigs and hand them around. You can even use them to drape around the tablecloth.
Animal footprints – Incorporating animal footprints is one of the best ways to have adorable animal décor at your baby shower. You can have these on the tablecloths, on the wall or as backdrop décor too.
Wooden letters – Wooden letters can be used to hang up welcome messages at the baby shower or spell out just about anything. These letters can later be used in the baby's room to spell out his name, too.
Animal décor – What's a woodland party without cute animal images to greet the guests? From cakes to party favours and table décor, there are plenty of opportunities to add these cute animals. Drawings or soft-plush animal toys can be used based on your preference.
Woodland Baby Shower Centrepieces
Centrepieces draw the guests' attention and essentially carry the theme of the party. Well-planned centrepieces can add life to your baby shower and look sophisticated while at it. Here are some centrepiece ideas that you can try for your baby shower:
Pinecone glass jars – Add a pop of subtle colour to your décor with painted pine cones. Throw a few coloured pine cones into a glass jar. You now have a beautiful centrepiece that is sure to catch everyone's eye. You can also choose to place some pretty twigs and leaves around the jars on the table.
Tree stump centrepiece – Tree stumps might just as well be the main aspect of any woodland baby shower. Get a few tree stumps of varying heights and sizes, decorate them with leaf garlands or ribbons and place letters on it. You can arrange these to spell out anything you want. Place some moss around it to add a touch of green.
Woodland animal wreaths – Make or get a wreath made of leaves or twigs and stick adorable animal pictures over it. It can be the perfect centrepiece for your woodland party.
Personalised vases – Design or find attractive vases that can act as your centrepiece. If you have a personalised vase that is of significance to you, even better!
Vintage bottles – Add a vintage touch to your baby shower with decorated vintage bottles. These can act as beautiful centrepieces for any party.
Woodland Baby Shower Cake Ideas
A baby shower without a cake seems incomplete. The woodland theme provides a lot of opportunities to make delicious, aesthetically pleasing cakes that stick to the theme. We've got a few ideas that may inspire you.
Naked cakes – For a minimalistic look, a naked cake is just what you need. These are gorgeous cakes without an external layer of icing or fondant and make for a great addition to any woodland party. Decorated simply with some greenery, naked cakes can also work as attractive centrepieces for your food table.
Animal cakes – An animal cake goes well with the woodland animal baby shower theme. It can be an adorable addition to your food table décor. Cute animal faces on the cake, or animal toppers can make for a truly woodland themed cake.
Tree stump cakes – If you want cakes that fit in with the décor seamlessly and are almost indistinguishable, tree stumps cakes are perfect for the job. With the right texture and icing, tree stump cakes can be made to look like real stumps and add a nice element of surprise for your guests.
Woodland-Themed Baby Shower Food Ideas
There are many ways you can serve delicious food items and make them look absolutely stunning. These ideas can perfectly complement your décor and be a huge success with your guests.
Pinwheels and mini sandwiches – Plate up bite-sized pinwheels or mini sandwiches and top them off with a cute little tree for that woodland element.
Cookie and candy acorn treats – Stick a Hershey's kiss using melted chocolate on each mini cookie or Nutter Butter. Stick a chocolate chip to the base of each cookie to make these cute little treats.
Mushroom top pops – Clean a strawberry and stick a paper straw into it. Display these pops upside down on a platter made with green foliage for the perfect presentation.
Cupcakes – With cupcakes, you get just the right canvass to incorporate any design element. Add adorable animal icing, or trees and leaves to make woodland-themed cupcakes.
Trail mix – Fill brown paper bags with trail mix and other dry fruits, popcorn, nuts, and more. Label them and place them on the table. You can also have mini treat bags with the names of your guests on them.
Veggie platter – Arrange your veggie platter with a dip in the shape of an animal for a striking presentation. This is perfect for your vegetarian guests.
Ideas for Woodland Baby Shower Games
Add some excitement to your baby shower with some fun games. Give out woodland-themed rewards and gifts like wood scented candles, rustic Christmas décor, wooden cutting boards, etc. Here are some more ideas:
Painting onesies – Get some artistic onesies ready for your little one. Have your guests draw or paint woodland-themed pictures and messages on onesies. You can use these later when the baby arrives.
Scramble – Prepare or get a scramble game with woodland-themed words. You can easily download ready mommy scramble online too.
Bingo – Bingo, just like most other games, can be altered to match your theme. Play baby bingo and add little forest details to keep with the theme.
Woodland Baby Shower Favours
Here are a few woodland themed party favour ideas you can prepare for your guests:
Treat bags – Fill delicious candies and sweets and hand out individual bags to your guests as party favours. You can also engrave their names on them for a personal touch.
Woodland décor items – Beautifully designed woodland décor items can be incorporated into the design of any home and work really well as party favours. Create stunning animal figurines or similar pieces that can serve the purpose of party décor as well as be given away as favours.
Scented candles – Carved or wood scented candles make for great party favours for your guests.
Plants – What's a better way to celebrate a woodland themed baby shower than to hand out plants as party favours? These plants can be paired with treats or a gift basket as well.
These are only a few of the innumerable ideas out there to plan a wonderful woodland baby shower. Woodland themes for baby showers are perfect if you're looking for minimalistic décor and a green backdrop. Set against lush greenery and brown tones of twigs and branches, your woodland-themed baby shower will give your guests a perfect place to celebrate the arrival of your new baby. Pick your favourite ideas, treats, cakes, and favours for a personalised décor that will be a hit with everyone.
Also Read:
Rainbow Themed Baby Shower Ideas
Nautical Themed Baby Shower Ideas
Disney Themed Baby Shower Ideas