10 Fabulous Baby Shower Theme Ideas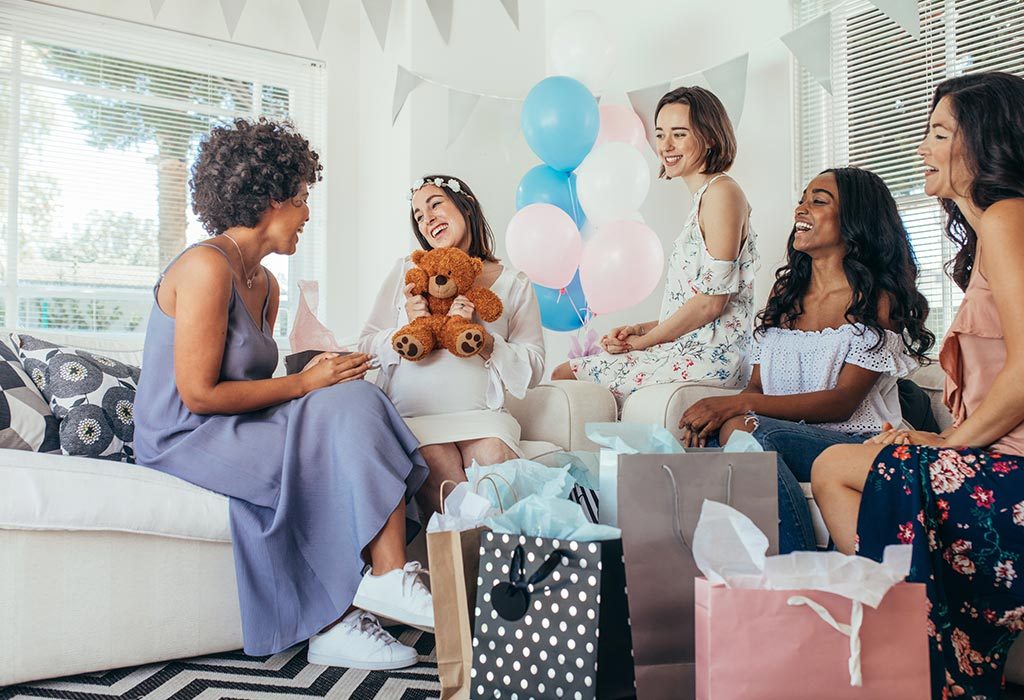 A baby shower is a joyous occasion which celebrates the expected arrival of a newborn. Family and friends get together to shower the expectant mom with lots of blessings, good wishes and gifts. But who says that it needs to be a boring affair? Here are some wonderful baby shower party themes that are sure to add a little sparkle and make this joyous moment shine out brighter:
Video :
Exciting and Fun Baby Shower Theme Ideas You'll Absolutely Love!
10 Best Baby Shower Theme Ideas to Make the Celebration More Special!
1. About to Pop!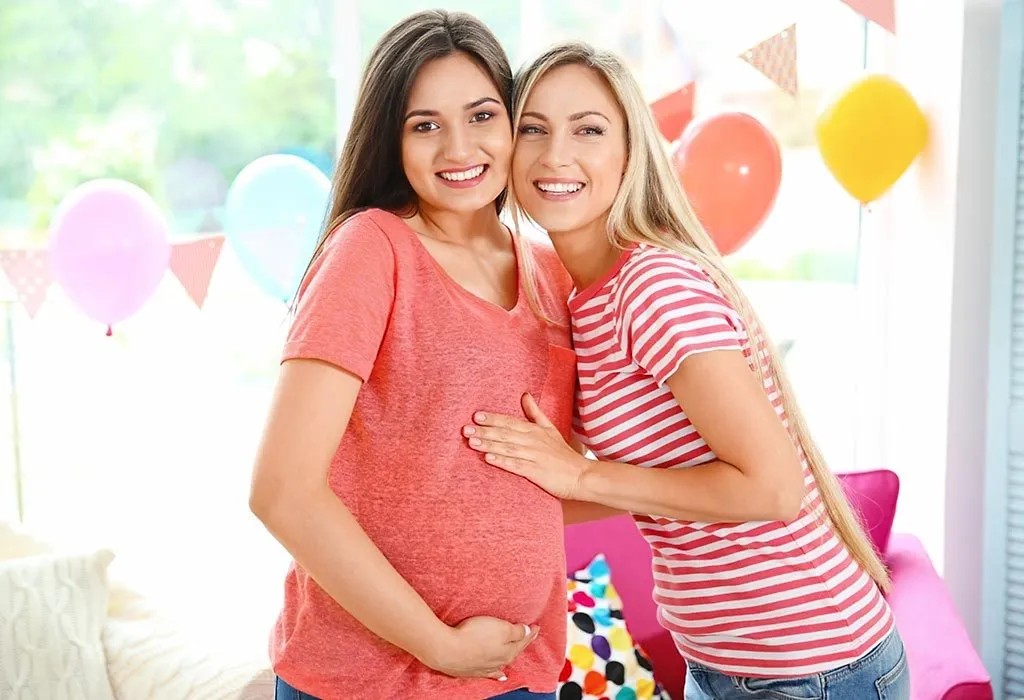 Modern baby shower themes can include a baby shower with the theme- about to pop! Party invites can be sent out to friends along with a balloon. Balloons of different colours can be put up for decoration. Guests can play games like making animal shapes using balloons or balloon headgear for the mom-to-be. Guests can go home with CDs of popular pop music as party favours.
2. Twinkle, Twinkle Little Star!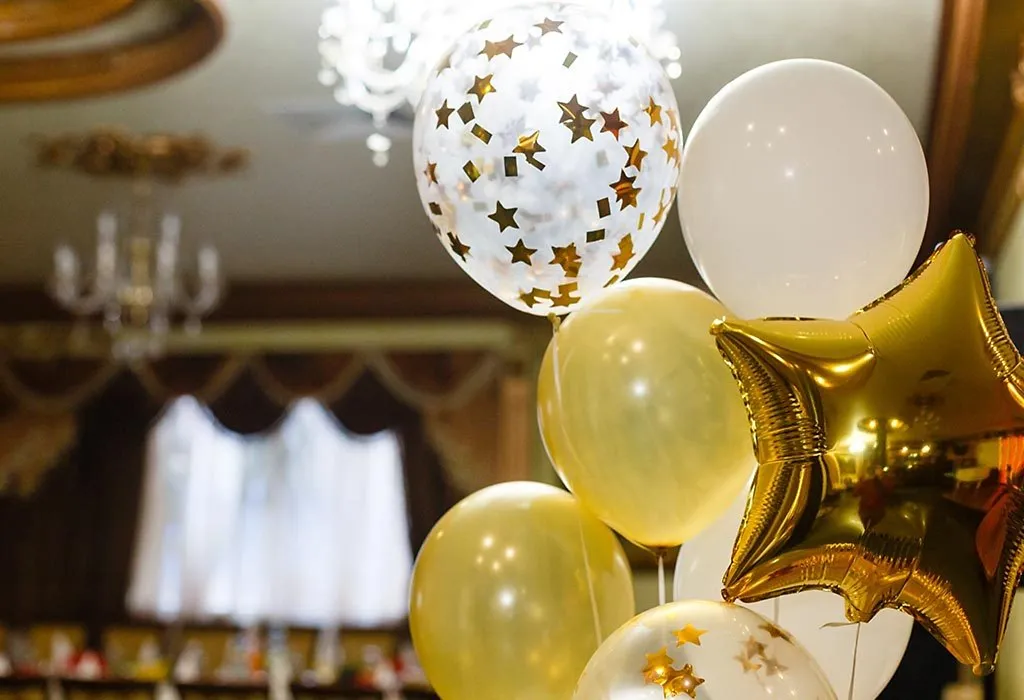 A celestial vibe is just perfect for a baby shower. Decorations can include the glittery moon, gold and silver stars. Instead of playing games you can offer guests DIYs craft projects to make beautiful things for the baby. You can place many photo booths for the memory bank. Guests can have a goodies bag filled with star-shaped candles and chocolates.
3. Spring Awakening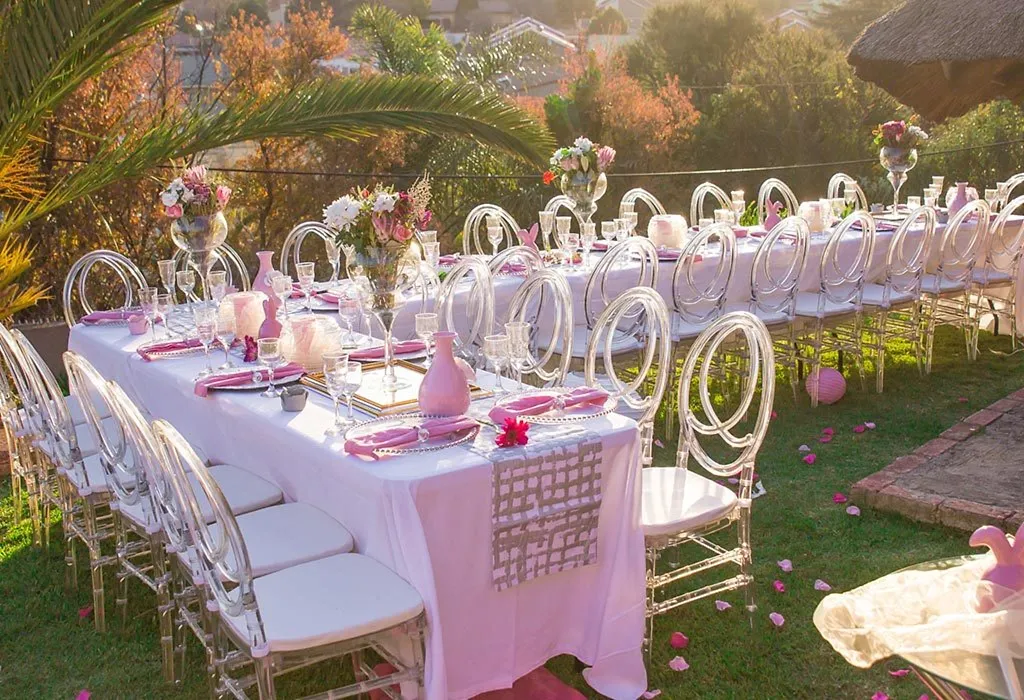 You can recreate the feeling and ambience of spring, a time for new beginnings by organising the baby shower outside amidst nature and decorating with attractive floral arrangements. Invites can have soft floral motifs. You can fashion an adult adventure land by putting up oversized toys and fun games. Guests can relish a floral-inspired treat which may have flower-topped cupcakes and doughnuts, French macarons and other such yummy desserts!
4. Alphabet Baby Shower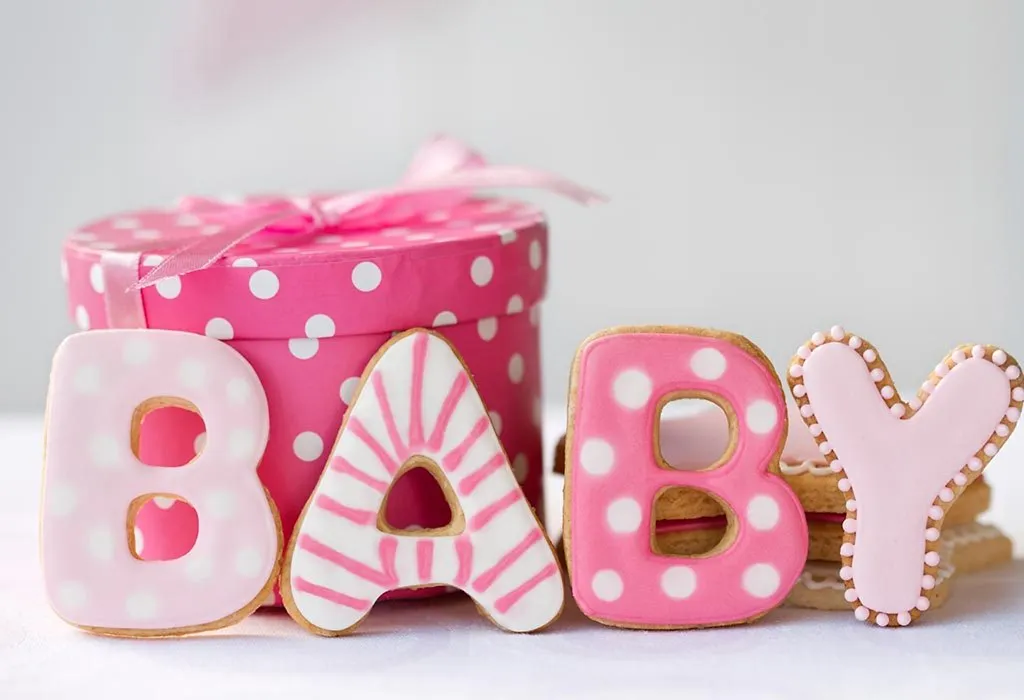 The alphabet baby shower can be as simple as A-B-C. Guests can indulge in a baby block cake and alphabet cookies. You can decorate by using whimsical cut-outs of all the alphabets, letter garlands and flashcards. Each guest can be assigned a particular letter through the invite bearing that particular letter's monogram. It can be their clue for buying the gift.
5. Pink, Blue and More!
Throw in little pink details like pink petals on the party invite and some blue highlights like a cake with blue detailing. Try to add both these and more colours if needed in different decorative items at the baby shower for a gender neutral theme.
6. What'll it Bee?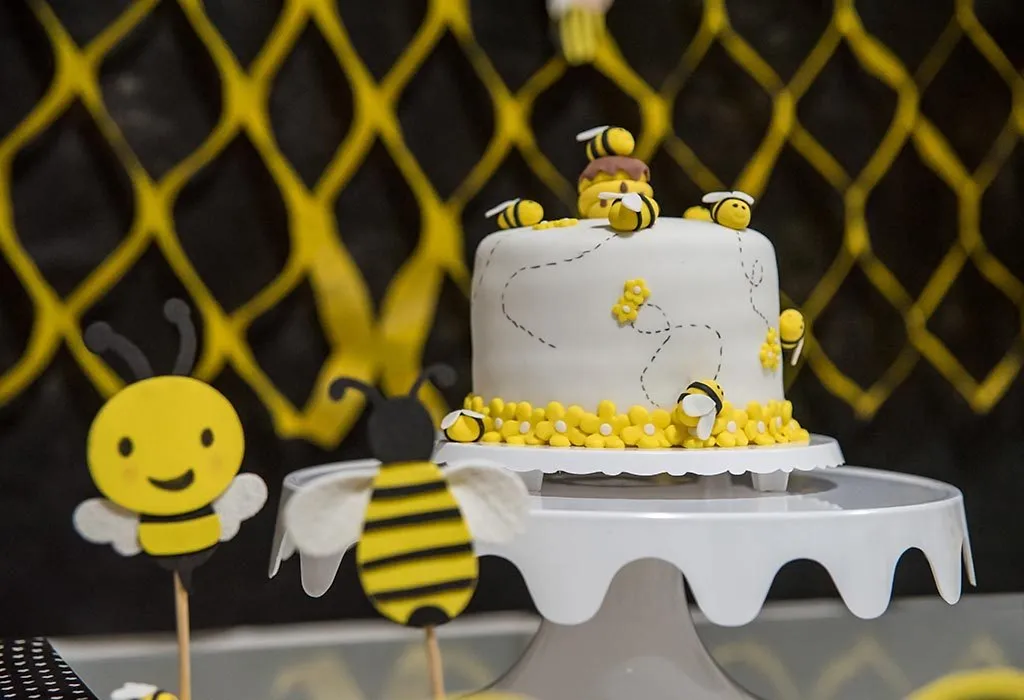 You can create a buzz with a bumblebee theme. People are sure to love the decorations in the playful yellow colour scheme. From a gorgeous cake in bright yellow to bumblebee party invites and bumblebee party favour bags- it will be a bee-u-tiful affair! Baby shower games can include 'Who knows Mommy to Bee' or name the tune for baby rhymes. There is no end to the imagination!
7. Bun in the Oven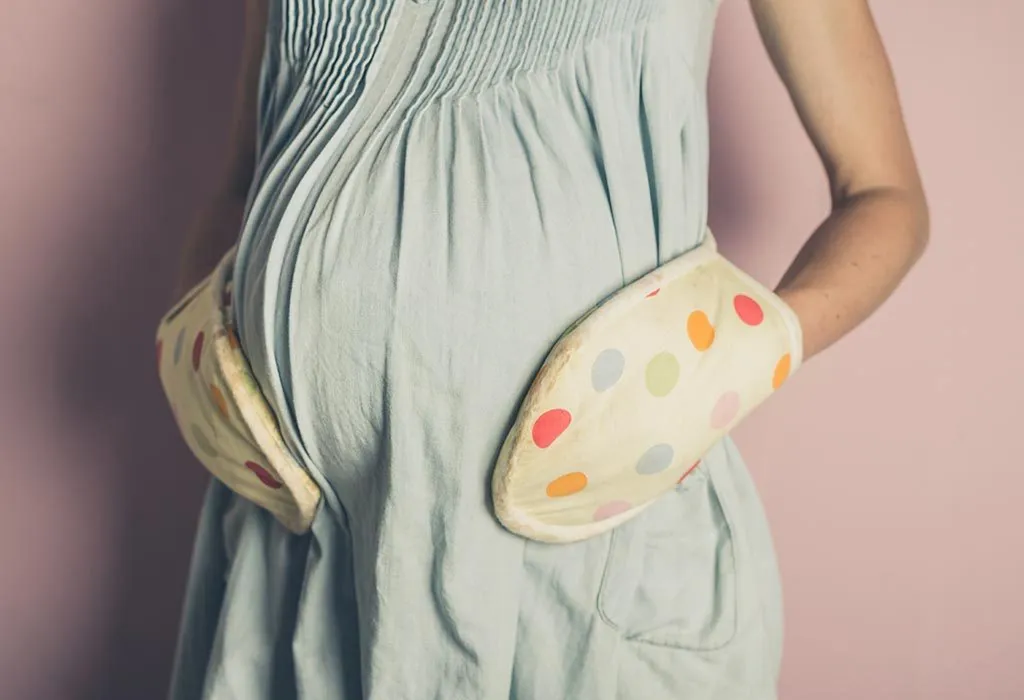 You can prep the party place with strings of colourful potholders. Guest can also take beautiful potholders home as party favours. You can arrange a crowd-pleasing party menu by serving an array of freshly baked sweet buns along with a pitcher of ginger ale or lemonade. It may be a fun idea to make everyone wear a bun-in-the-oven tee.
8. Little Peanut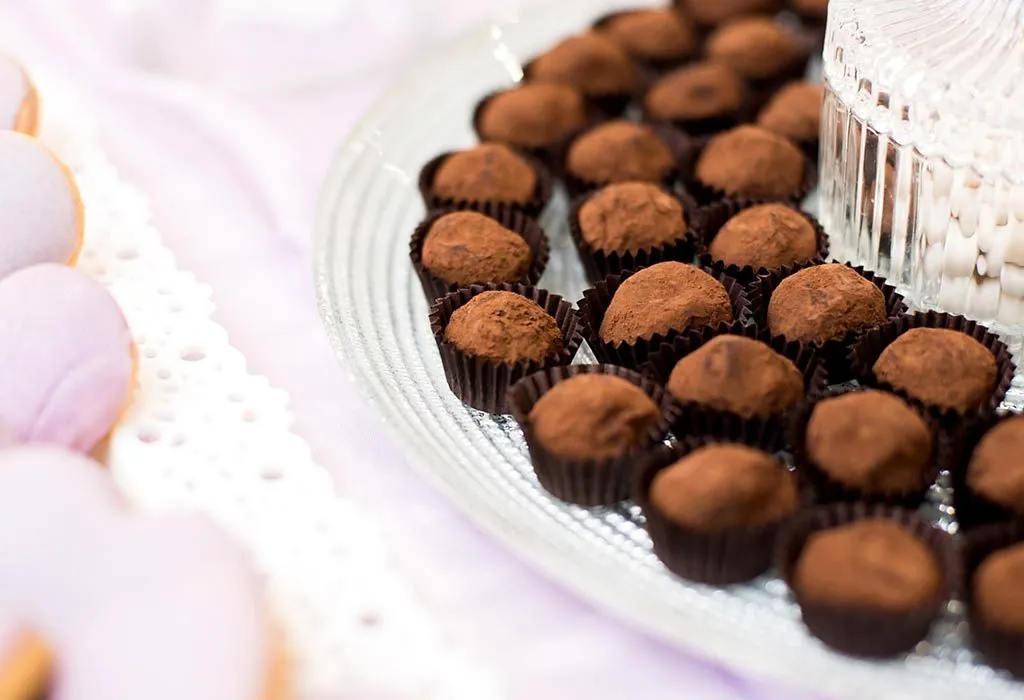 You can go nutty with this peanut theme. Fill little jars with peanuts and use it for decorating the party space. You can serve peanut butter cookies, cupcakes and tea sandwiches with jam cocktails. Jars of peanut butter fudge sauce can also make for great party favours.
9. Baby Essentials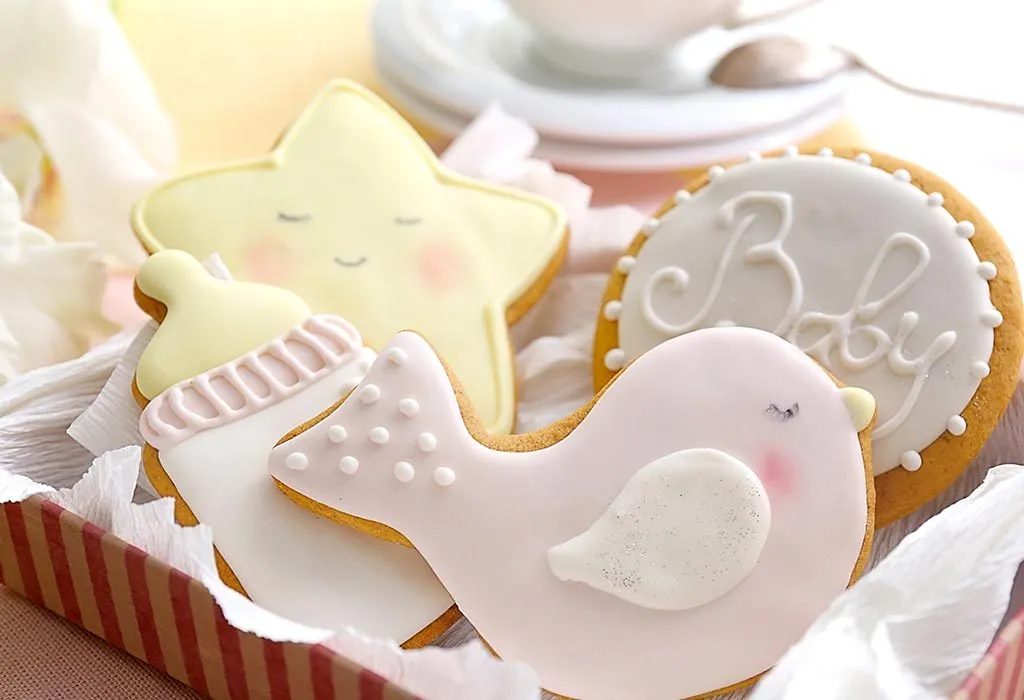 What better way to charm the mother-to-be than with goodies and items for the little one. Have a theme where decorations include usable items like diapers, baby towels, soaps, baby powder and more. You can get as creative as you want with this one.
10. Baby Sprinkle

You can sprinkle your love by opting for homemade decorations like cut-outs of little umbrellas, tissue paper clouds, a garland of hanging raindrops. You may serve sprinkle food like salads, pizzas where guests can have fun choosing their favourite food toppings.
Very soon the bundle of joy will arrive and become the centre of his mom's world. It is a good enough reason to enjoy an excellent mom-to-be bash with near and dear ones!
Also Read: