Best Gift Ideas for a Gender Reveal Party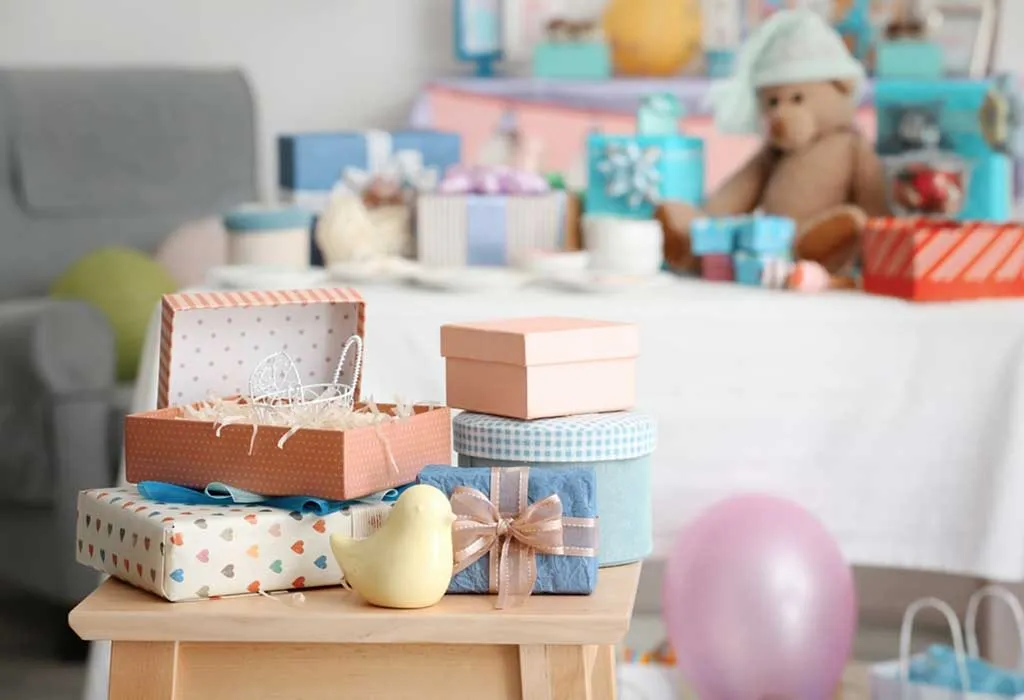 Your best friend is expecting, and you are as excited as her! There are chances that there will a party in the offing. It could be a baby shower or a gender reveal party. Or, it could be both rolled into one! Whether it is a baby shower or a gender reveal party, you need to take a gift, and it should be something useful, as the mother-to-be will always appreciate gifts for her and her baby. Gifts you take for expectant parents must be unique and serve some purpose. With the arrival of a baby, the house is going to be crowded. You do not want to gift something that will be pushed into the garage and would never be put to any use! If you are out of ideas, here are 10 gender reveal party gifts for parents that will help you make a choice.
Should You Bring a Gift to a Gender Reveal Party?
Baby showers are typically for expecting mothers and the unborn child. Baby showers are predominantly female-oriented, and the guest list is pretty much made up of women, too. Gender reveal parties, on the other hand, are for both parents! Attendees would be close family and friends who are excited to know the gender of the baby. Gender reveal parties are generally held before the baby shower.
Many parents are equally surprised at a gender reveal party, as they would not have opened the envelope that reveals the big surprise until that day. So, these parties can be very interesting, and could be a great time to revel in joy and mirth.
To avoid being overwhelmed by preparations, many parents now opt to host both the gender reveal party and baby shower together. Games that are held could also be common ones, like a diaper changing competition, gender reveal guessing game, guessing the due date, and much more.
Creative Gender Reveal Party Gift Ideas
Just like a baby shower, gifts are welcome in a gender reveal party, too. Gifts are not mandatory, but are always appreciated! It is the few times before the birth of the baby that the mother feels pampered. She is the centre of attention, and thus it would be nice to get her things that she likes or wants. A few ideas that could help are:
1. Clothes for the Mum-to-be
The gift does not necessarily have to be for the baby – it can be for the mother, too. Some stylish maternity clothes would be a thoughtful gift. Clothes that are comfortable and suit the mom's personality are a perfect gift. Make sure to check the size and preferences before you buy any clothes as a gift. Also ensure that you hand over the receipt, in case the mother prefers to return or exchange the items. You could even gift clothes that the mother can wear once she gets back into shape after her delivery! In fact, most mothers would love that as they wouldn't need to spend a lot of money revamping their wardrobe post-delivery.
2. Spa Therapy
An expectant mother could not enjoy anything more than a spa session to relax those aching muscles and joints and relieve the excess weight that she is carrying around. A spa session where she is treated to a lovely foot massage in essential oils or a body massage. You can even buy foot soak packs that can be delivered home and can be done DIY-style.
3. Crochet Toys
Old wives would swear by their knitting tales when they were pregnant. There is something about hand-knit stuff that exudes a charm that cannot be matched by store-bought toys! If you know of anyone who hands knits sweaters, toys or blankets, then get one for the nursery. You can always pick a neutral colour if you do not know the gender.
4. Customised Onesies
Babies look lovely in almost anything. But onesies are just a must-have in their cupboard. Pick a customised one or a hand-painted one that the parents can cherish and keep in their closet for the rest of their lives.
5. Gifts for Dad
Bring a little something for the Dad. After all, he is part of the fun, too! A bottle of wine, champagne or prosecco could let him put his feet up before the drama begins.
6. Lunch or Dinner Vouchers
Book a table for the expectant couple to celebrate that last few days as "two together" at a fancy restaurant. With a voracious appetite, an expectant mother will always love a free meal. Plus, it is also a good way to get the couple to celebrate their "me" time together, as the months to come will not give them adequate time to be with each other.
7. Lavender-Scented Items
Known for its calming effects, both fresh and in oil form, it is a great gift for the mamma-to-be. Buy a soap, lotion, or bath bombs, and gift it to the mother so that she can feel rejuvenated and revitalised. You could also buy a bouquet of the herb, and gift a vase to the mother.
8. Vitamin Supplements
Sounds odd and funny, but a mother-to-be is prescribed a load of additional supplements. Folic acid tablets are definitely a must for expecting mothers. Stealthily get a list of the supplements that your friend is taking, and order in a batch that will last a while. Alternatively, you could also gift a voucher from the pharmacy that parents could redeem in future for their child or after the birth of the baby.
9. Heartbeat Monitor
Expectant parents can be worried sick about their unborn child. Mothers do get worried when their baby is not kicking, and suspect something wrong. A heartbeat monitor could take away the stress. Albeit expensive, it is something parents can use for their future children, too!
10. Customised Gifts
Customised gifts for the parents and the baby would be a lovely idea. From mugs and t-shirts to pillowcases, there are loads of options that you could choose from. You could gift a baby wreath that includes diapers, wipes, lotions, and all that a newborn would need. Books that will keep the romance alive even after the baby is born would also be something that parents will really appreciate!
All these gifts are sure to make the mother and father smile and be excited about their new journey. Ranging from practical and helpful to memorable, there is a huge array of things that one can think of gifting expectant parents. Just make sure you think carefully before you buy the gift! Tick the boxes to see if the gift is appropriate, and then you are good to go. Irrespective of whether the baby is a boy or a girl, the mom and dad will cherish these memories, and have a smile on their faces and happiness in their hearts as they open the gift.
Also Read:
Gender Reveal Party Food Ideas
Gender Reveal Party Game Ideas
Baby Gender Reveal Ideas to Celebrate the Exciting News