40 Gender Reveal Ideas to Celebrate the Exciting News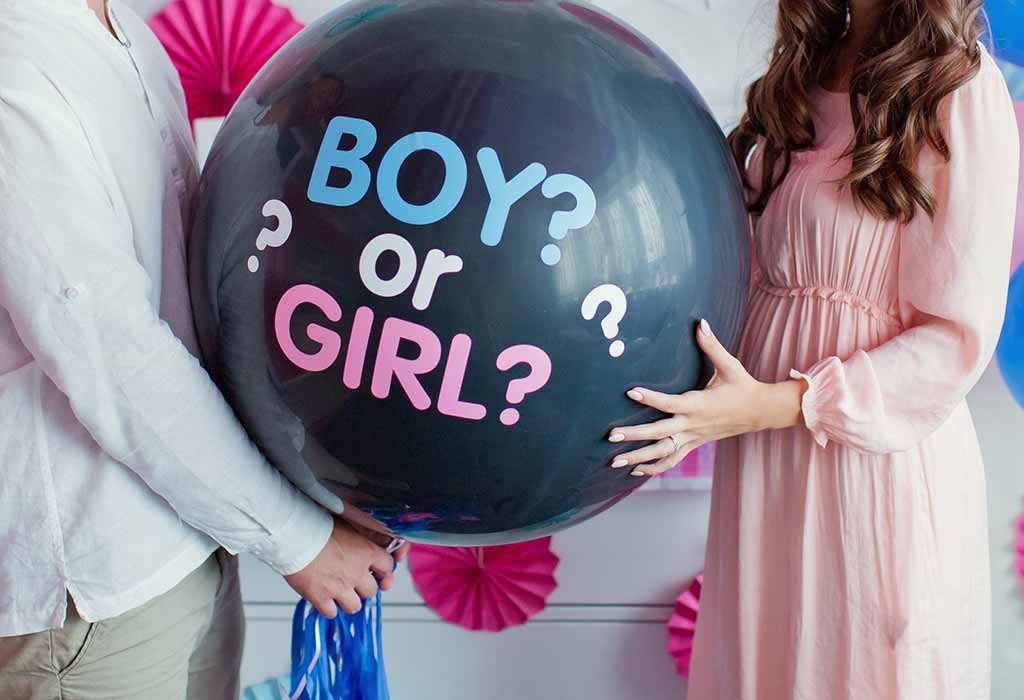 One of the most exciting times of life is when you're about to throw a gender reveal party for your friends and family. Welcoming your child and revealing the exciting news to the world is a joyous occasion that nobody would want to miss. Couples around the globe use cute and simple ideas to announce the sex of the baby while the rest indulge in their creativity and come up with unique themes. If this is the first time you're throwing a gender reveal party, you're in for a treat since we have got you covered.
Who Throws a Gender Reveal Party?
It depends. The sonographer is the first point of contact for learning about the gender of the baby. If the parents learn about the gender of the baby first, they can throw a party. Otherwise, their friends or family can know the baby's gender and organize the event to reveal to the parents.
Best Time to Throw the Gender Reveal Party
You can plan the party just a few weeks later from the day of your ultrasound appointment. Some moms choose to throw the party alongside their baby showers which are right after the third trimester of pregnancy.
Who All Should Make It to the Guest List?
Gender reveal parties aren't formal events. They're meant to be celebrated with the people who are close to you. With this in mind, friends and family members are the ones who should make it to the guest list. Your co-workers and business associates won't be attending this party unless you're throwing it alongside your baby shower. You can also invite your extended family members if you want.
Fun Gender Reveal Ideas to Make the Big Announcement
There are many ways you can make the big announcement on the day. From cutting open cakes to lighting up candles, popping balloons or simply setting up the stage, we've explored a variety of gender reveal ideas for your convenience. Read on below.
Gender Reveal Ideas for Husband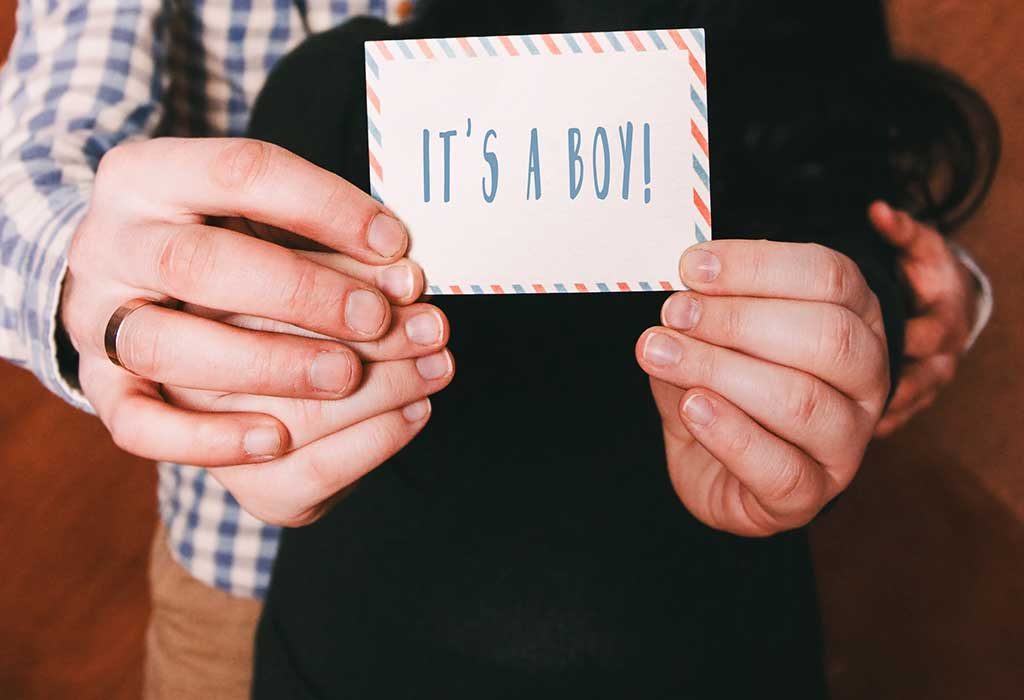 Surprising your husband with a cute gender reveal shirt or adorable gifts makes the mother in your light up with joy. If you've been scouring for gender reveal ideas for your husband, here are our top suggestions:
1. Pick a Ball
Pick a ball below and play your husband's favourite game. The minute he strikes it with his baseball bat in the field, it will reveal the baby's gender. There is also a gender reveal with basketballs or footballs, just in case your husband likes other sports.
2. Gender Reveal Darts
Gender Reveal darts involve popping the balloons by throwing your darts. Keep family members and friends on the edge of the seats in anticipation for the finale. The final balloon that pops will reveal the gender and the parent who pops it wins the game!
3. Gifting Matching T-shirts
An upcoming trend in the gender reveals the game is to present your loved ones with matching Tshirts. If the baby's a girl, you can give the dad a T-shirt with Daddy printed on it with the onesie for the bay being 'Daddy's girl' and so on. You get the idea.
4. Scavenger Hunt
What man doesn't love a good hunt? Give him the thrill of adventure by setting clues and hints around the neighbourhood/city. Once he's gone on the scavenger hunt, it will lead him to his final destination on the map where the present will reveal the gender of the baby.
5. Launch a Gender Reveal Canon
There are safe, non-toxic food-grade canons available online for revealing the gender of your baby. You can give these to your husband and launch them during your baby shower. It will be a big surprise!
6. Fireside Reveal
Whether you are snuggling with your hubby outside in nature or spending precious moments by the campfire, you can add this powder to the logs. When the flames light up, it reveals the gender of the baby through the colour. Simply spectacular and beautiful.
7. Make a Meal
Make a meal for your husband using the colours pink or blue. The theme will definitely reveal the gender of the baby and as a bonus, he will appreciate your cooking skills too! It's a win-win.
8. Gender Reveal Pizza
If your husband loves to order takeaway a lot, eat pizza, or literally eat anything from a box – you can take advantage of this opportunity to reveal to him the gender of your baby. You can ask the baker or artisan to decorate the top of the pizza with 'Girl' or 'Boy' bacon bits or any food ingredients chopped up to form those letters for the surprise.
9. Baby Reveal Boxes
If your husband is into self-care routines, loves reading books or simply enjoys getting presents, you can find many baby reveal boxes online. These are sold as subscription packs for loved ones and contain an assortment of gifts that revolve around the baby's gender theme.
10. Add a Pink Bow or Blue Bowtie to Your Ultrasound Scan
When you receive news from your sonographer, you can take the scan and go to a print store. Blow up the image and seal it in an envelope. Add a blue bowtie or pink bow and send it to the mailing address of your home to surprise your husband.
Gender Reveal Ideas With a Sibling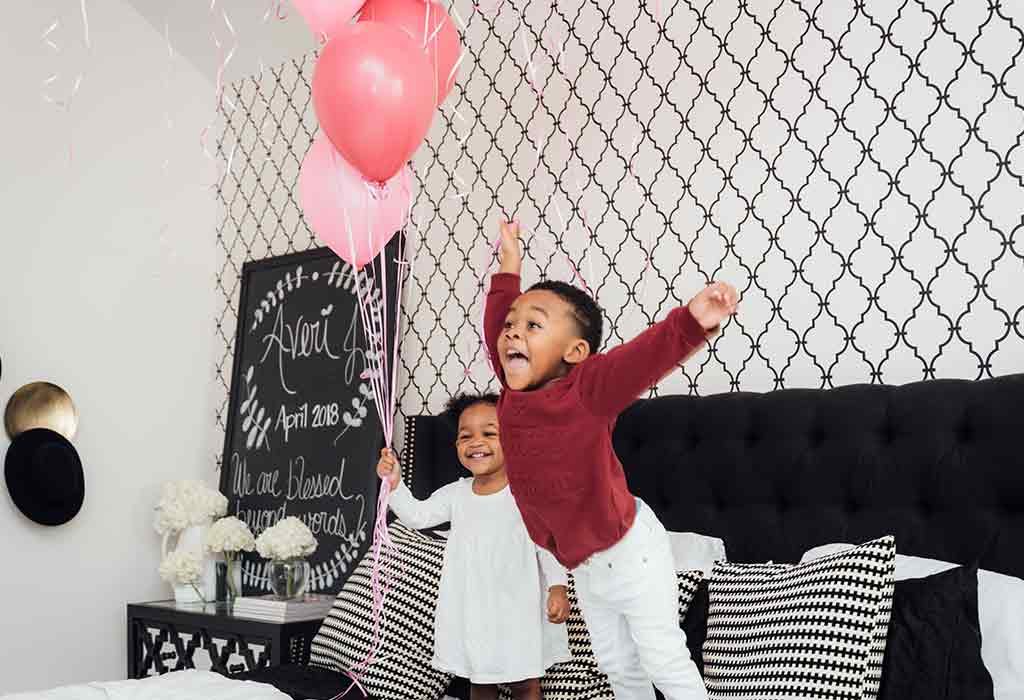 There are many fun baby reveal ideas for siblings. If you'd like to let your little one know that he/she is getting a younger brother or sister soon, there are a few ways you could go about breaking the news. Here is our list of ideas:
1. Gender Reveal Maternity Print
Throw a surprise for your child by letting them know who is arriving soon. Get non-toxic paint and wear a white maternity dress for the big day. Have them dip their hands into the paint and print it on the dress by pressing gently on it. They'll see the colours and learn immediately if it's a boy or girl, on the dress.
2. Gender Reveal Golfing
If your kid is into golfing, plant a surprise in the field by mixing in a gender reveal golf ball. These will explode the minute they strike it and burst in the air. The powder released will reveal pink or blue.
3. Gender Reveal Sibling Tees
Your older child can walk into the party and make an announcement to guests by wearing a tee. The tee should say "I'm getting a baby brother/sister" and the print should be big and bold.
4. Family Photo For Revealing the Gender
Get a photoshoot and have the whole family get framed in the picture. Add hints or minute details like blue ribbons or pink balloons in the background to hint at the gender.
5. Gender Reveal Volcano
A little bit of playdough, water bottle, food colouring, vinegar and baking soda is enough to create magic. Make a volcano using these materials and let the kids unfold the surprise by pouring in the vinegar at the end to erupt.
6. Pink And Blue Balloons
If you have more than two kids in the house, you can line them up and give each one a balloon that corresponds to their age and gender. Tie a pink or blue balloon near a chair for the last one and snap a photo of the siblings (with the balloon indicating the expected one).
7. Gender Reveal Pinata
If you're looking for creative ideas for gender reveals, you don't have to scratch your head for too long. Get a pinata and fill it up with blue or red confetti. Give the kids a bat and tell them to break it.
8. Gender Reveal Lightsabers
Turn your home into a Star Wars battleground by giving your kids a bunch of gender-reveal LED lightsabers. These light up blue or pink based on your preferences.
9. Gender Reveal Pokeball
If your kids love Pokemon, you can gift them a gender reveal Pokeball. Ask them to throw it on the ground and watch how it explodes and releases blue or pink dust.
10. Gender Reveal Eggs
You can get a gender reveal eggs online that light up into colour when they're heated. It's a delicious way to let the kids learn how to cook while learning about their new family member at the same time.
Gender Reveal Ideas for Guests
You definitely want to wow your guests on the big day. There are many genders reveal ideas you can try out to surprise them. Here are our top picks.
1. Spray Holi Powder
Holi powder has been used by Hindus traditionally to celebrate 'Holi' which is a national festival. You can sprinkle holi powder in the air in front of your guests to reveal the baby's gender. Go with the colours blue or pink, simple.
2. Splash Paint
If you'd like an exciting way to reveal your baby's gender, tell your guests to come to the party dressed in whites. Give everyone non-toxic paint and ask them to splash it on each other to the count of three. The colours will reveal the story.
3. Dress Up For It
If you're planning to do the big reveal with your husband, it's appropriate that you dress up for the occasion. Husbands prefer holding pink balloons in their hands while the wife dresses up in a pink sweater for revealing the baby bump. Go with blue if it's a boy.
4. The Lollipop Reveal
You can decorate the insides of lollipops with food-colouring and hand them over to guests. At the party, when they lick into the lollipops, the colours inside will tell them if it's a boy or girl. What a surprise!
5. Gender Reveal Drinks
You can make mocktails or party beverages with the colours blue or pink. Your guests will know if it's a boy or girl just by looking at their glasses.
6. Gender Reveal Jewellery
If you're planning to walk up on stage and make an announcement as the mom, you can wear jewellery that reflects the gender of your baby. Go with a blue or pink theme for your ensembles.
7. Gender Reveal Cake
The cake you're crafting for the baby shower – remember that? You can turn it into a gender reveal cake or simply order a new cake for the big day. Ask your baker to help you out with this.
8. Gender Reveal Fortune Cookies
Everybody loves fortune cookies and your guests will definitely love them too. Give them a few on the day and decorate with blue and pink icing. Breaking the cookie open will reveal the gender on the slip.
9. Gender Reveal Cupcakes
Bake cupcakes for the big day and serve it up to your guests. Decorate them with blue or red icing and let your guests enjoy the treat.
10. Gender Reveal Smoke Bomb
If you enjoy thrilling surprises, then your guests will love this. Have someone throw a blue or pink smoke bomb in the crowd during the gathering. The colours will tell.
Twin Babies Gender Reveal Ideas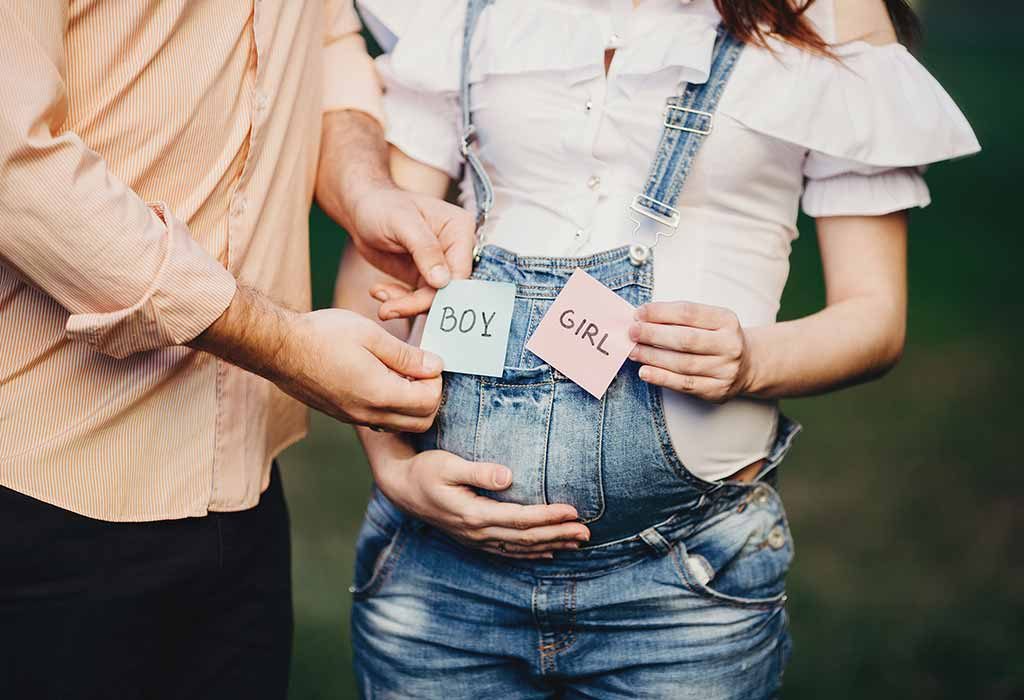 Twins are double the fun and if you're having them, then you have to make the gender reveal extra creative. The sky is the limit here but we've gone beyond that. Here are twin babies gender reveal ideas for you.
1. Twin Birthday Cakes for a Gender Reveal
If you're looking for gender reveal box ideas, you can make the most of it through packing birthday cakes. That's right – you can get two cakes and label them as Baby A and Baby B on the front of the boxes.
2. Gender Reveal Smoke Canons
If you're throwing a huge party and have many guests, you can wow them by blasting twin gender reveal smoke canons. You can get these in a pair in red and blue.
3. Gender Reveal Playdough
For families who enjoy a good game, you can gift Gender Reveal playdough to your loved ones. These change into a red or blue colour when played with. Give two of these to everyone and let them guess.
4. Double Up the Balloons
You can get blue and pink balloons in pairs and set them up to reveal the gender. You can pack these in boxes and label them as Baby A and Baby B. Open them up on the day and reveal the surprise! It also makes for one of the most unique gender reveal theme ideas.
5. Family Pet Photos
If you're planning to give the news on your social media accounts and you have pets, you can pose with them for a photo. Just make sure they wear a blue or pink ribbon and get framed well since it's among the top creative gender reveal picture ideas.
6. Colour Dye for Hair
This is a good idea for a photoshoot. Colour the bottom layer of your hair (as the mom) in shades of blue and pink. Lift it up to do the gender reveal during the photoshoot or the event.
7. Gender Reveal Scratchcards
This idea is for those who live far away. Make custom scratchcards that reveal twins on them when scratched on. Mail them to loved ones.
8. Wear Twin T-Shirts
You and your husband can wear T-shirts printed "Expecting Twins" on the front and attend parties. It'll make the message clear.
9. Stack Up Letters
If you want to tell your kids the exciting news that twins are coming, you can get letter blocks and stack them out on the table to spell 'Twins' and let them see that when they wake up or pass by.
10. Paint It Out
If you're an artist, you can paint pictures of twin babies and print them on envelopes. Send them to anyone you're inviting for the day to let them know you're expecting twins.
We hope you've enjoyed our list of gender reveal ideas. These are some of the best we've got for you and hopefully, you can customize or tweak them to acquire a personal touch. Good luck and congratulations on the baby!
Also Read:
Important Checklist for Planning Baby Shower
Food Menu Ideas for Baby Shower
Fun Baby Shower Games