Ideas to Plan an Owl Themed Baby Shower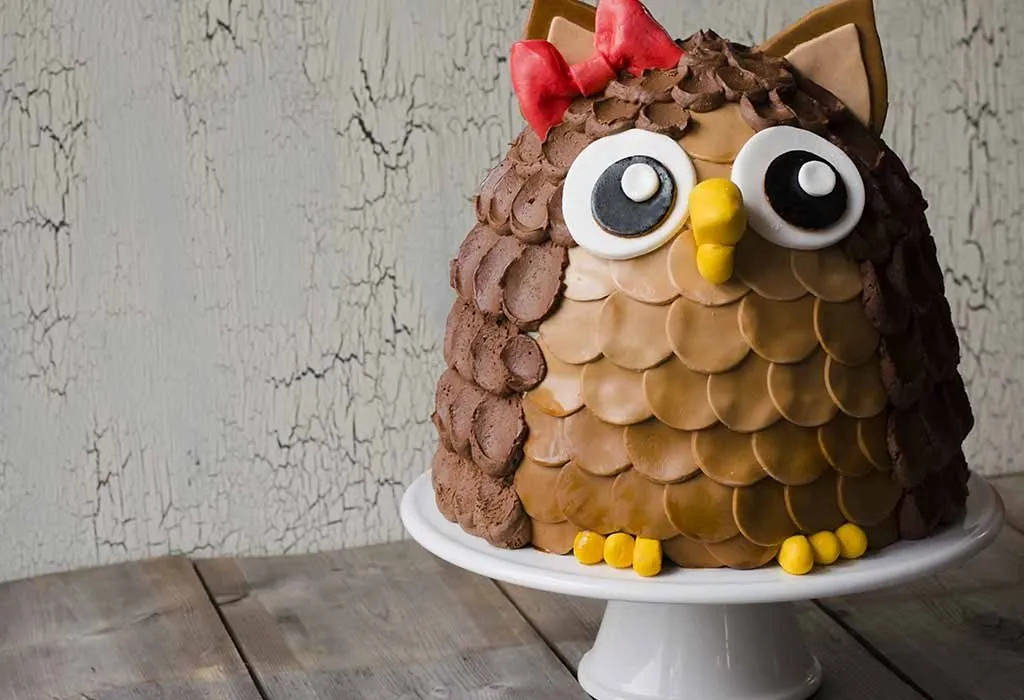 In this Article
Hosting a baby shower is undoubtedly one of the most blessed and joyful experiences for the parents-to-be as this special celebration with family and friends is a way of welcoming the baby! If you too are planning to host a baby shower and looking for some out-of-the-box ideas, we have you covered! In this article, we shall be discussing how you can plan an owl-themed baby shower, which by the way, is becoming popular, rightly so, because these magnificent birds are known for their wisdom and power, and they are also considered signs of femininity. Read on to find some amazing ideas to plan an owl-themed baby shower and add a hint of magic to your celebrations!
Cute Owl Baby Shower Ideas to Try
Here are some owl-themed ideas for a baby shower that you can try:
1. Owl Baby Shower Invitation Ideas
The first and foremost thing that you need to plan for is the invite for the baby shower. Here are some fun invitation ideas that you can try:
You can get owl-printed invitation cards, which are easily available in stores.
You can also make homemade invites by printing an adorable picture on a sheet and pasting a printed invitation. Alternatively, for a more personal touch, you can write it yourself with glitter pens or coloured markers.
2. Owl Baby Shower Decorations Ideas
Owl-themed décor ideas are fairly easy to assemble and arrange. Here are some ideas that you can incorporate:
Get vibrant-coloured paper lanterns in different sizes and glue them, one on top of another, with the biggest one as the base. Printout pictures of owls, leaves, and flowers and cut them along the outline. Stick them randomly on these lanterns to create an adorable décor option.
Take different sizes and shapes of glass jars and fill them with coloured gumballs. Go for one colour in each jar or mix them up as you prefer.
Another simple option is to place some fake or real plants at various corners of the room. Take cute owl cutouts, punch a hole in each cutout and draw a small ribbon through it. Hang these cutouts on the plants for a woodsier feel to the décor.
Crafting an owl bunting with some craft paper and glitters is a great idea, too! For an owl-themed baby shower for a girl, you can choose the pink bunting, and for a boy, you can go with blue!
3. Owl Centrepiece Ideas for Baby Shower
Following are some stunning centrepiece ideas for a baby shower:
Get some owl-shaped vase, place some flowers in them that are in-sync with the colour scheme, and place a small owl cut out in a similar hue.
Get some twigs and place them inside a glass vase. Hang adorable owl cutouts with the help of dainty ribbons.
Placing owl figurines along with the flower arrangement, will add a beautiful touch to the décor!
Placing a vintage cage with an adorable owl cutout fixed inside it and adding few fresh flowers on the top of the cage will add a whimsical touch to centrepieces!
4. Owl Baby Shower Cupcake and Desserts
Desserts and cupcakes are the main attractions of any baby shower, and you can perk them up by matching it with your theme. Here's what you can do:
Bake chocolate-flavoured cupcakes and make sure you use brown cupcake liners or the ones that go with the theme. Use fondant to make cute owl shapes to decorate the owl baby shower cupcakes.
You can decorate your usual cupcakes with chocolate frosting and add a little owl popup glued on a toothpick.
Another interesting idea for a dessert is to place Oreo cookies on the cupcakes by separating them into two. Place the cream side facing upwards on the cupcakes and add brown M&Ms as eyes and candy corn to make the beak!
5. Owl Themed Baby Shower Cake Ideas
The cake is, without a doubt, the focal point of baby shower celebrations, and thus it needs to be perfect. Here are some ideas you can use:
If you are planning on baking a cake, the ideal thing to do is to bake a usual round cake and use pink or blue frosting for the background and white and grey for the owl. You can use reference images from the internet to make the owl.
If you are comfortable managing fondant icing, you can make a few branches, leaves, and owl patterns from it and place it on the cake.
You can also order an owl-themed cake from your usual bakery; you will find numerous options to choose from. Make sure you pick and choose the cake decorations according to the theme.
6. Owl Themed Baby Shower Food Ideas
Well, what are celebrations without some lip-smacking food? We have some appetising options that you can consider:
One of the most unique and healthiest options is to get an assorted fruit platter for the party. All you need to do is chop or slice some exotic and colourful fruits and serve them on a platter. You can craft owls using various fruits and make it relevant to the theme.
In a similar way, you can arrange an all-veggie platter by placing various vegetables to form an owl shape. Keep some dips of your choice in the centre and work around it with the vegetables to create some magic with food!
Bake cookies in the shape of owls and use pink or blue frosting to decorate them. To add more variety, you can bake other shapes, too, that go well with the theme!
For drinks, you can have a pink fruit punch drink option if it is a baby shower for a girl, and a blue fruit punch, if it is an owl baby shower for a boy!
7. Owl Baby Shower Games
Now that you have décor, food, and rest everything under control, you need some fun and interesting games to only keep the guests entertained and make memories of the beautiful time spent together. Here are some games that you can play:
Baby Owl and the Pacifier: You can either draw or paste the picture of a baby owl on a poster-sized paper. Get pacifier stickers and give one each to every guest. Blindfold every guest one by one and swirl them before guiding them towards the owl poster. The idea is to stick the pacifier closet to the baby owl's mouth. The one who sticks the pacifier closet to the mouth will be a winner!
Don't Utter the Word 'OWL': It may sound easy, but if you are surrounded with owls everywhere in an owl-themed party, it gets tricky. Hand over pacifier cutout to guests at the entrance and ask them to refrain from saying 'Owl' during the entire duration of the party. The one who says the forbidden word will have to hand over their pacifier cutout to the person he or she is talking to. In the end, the person with a maximum number of pacifiers will be the winner!
The Multitasker Mommy: This is a fun game for outdoor parties! You will need a cloth line tied in a corner, baby clothes with owl-prints on them, a laundry basket, a doll, cloth pins, and a phone. The idea is to hang and clip a maximum number of baby clothes in a stipulated time while holding the doll in one hand and simultaneously talking over the phone.
8. Owl Baby Shower Favors
Here are some party favour ideas to thank and make your guests feel special:
Get adorable owl printed boxes and fill homemade chocolates and candies in them for a more personalised favour option.
Pack homemade owl-shaped cookies in pretty bags!
You can also consider giving owl-shaped soaps or candles.
Owl ornaments with candies filled inside can be a great option, too!
Make your baby shower more memorable and fun with an owl-themed party! We hope these ideas can help you plan a beautiful owl-themed baby shower!
Also Read:
Harry Potter Themed Baby Shower Ideas
Unicorn Themed Baby Shower Ideas
BBQ Themed Baby Shower Ideas
Reference Links:
http://www.my-practical-baby-guide.com/owl-baby-shower-theme-ideas.html
https://www.bluegrassbirthstories.com/owl-baby-shower-ideas/