Memorial Day for Kids – History, Significance and Facts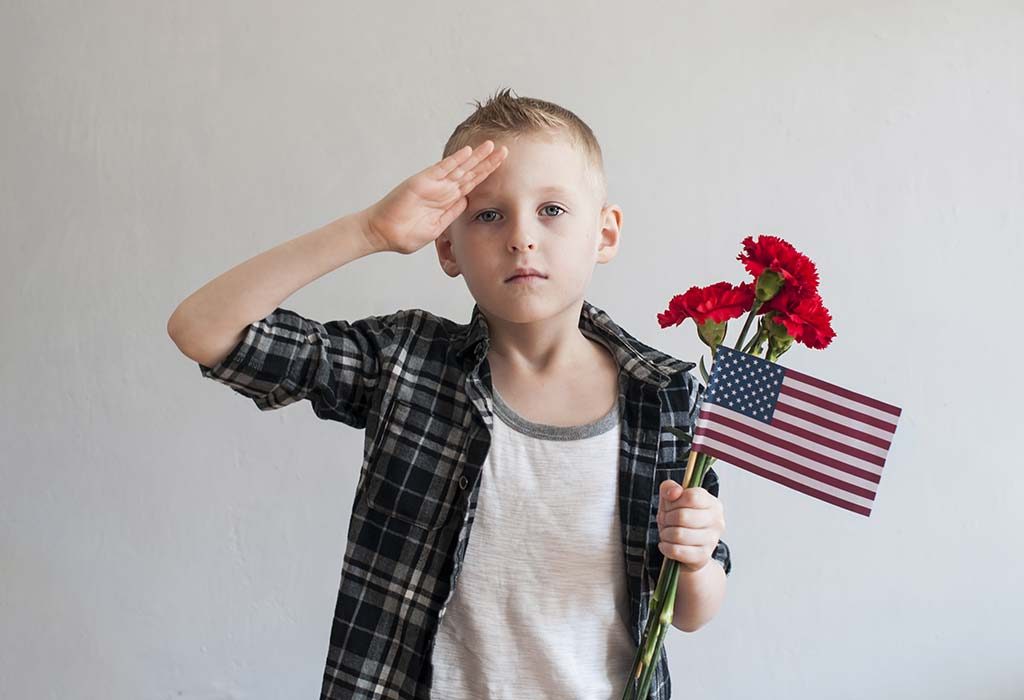 Memorial Day is dedicated to honouring those who have lost their lives fighting for the United States in the Civil War. War veterans involved in the Iraq and Afghanistan conflicts, Second World War, Korean War, and the Vietnam War are celebrated and honoured on this day. For decades, Memorial Day has been a tradition and it's declared a federal holiday by the Government. In 1968, the Congress approved the Uniform Monday Holiday Act which declared the last Monday of the month to be Memorial Day. This is an act that created a three-day weekend for employees and the changes came into effect from 1971.
What Is Memorial Day?
Memorial Day is a day that's celebrated to remember the fallen soldiers of the American Civil War. It was first brought up by a Union General in the year 1868. President Richard Nixon declared Memorial Day as a public holiday in 1971 which was set on the last Monday of every May.
When Is It Celebrated?
Memorial Day is celebrated on the last Monday of May every year. The purpose of the holiday is to remember and honour the men and women who died serving the United States Armed Forces. It's a federal holiday which means Americans take the Friday off for mourning, thus giving them a three-day weekend. Families of the soldiers visit their graves to remember them. The Memorial Day for this year will held on May 29, 2023. Confederate Memorial Day is another holiday that's celebrated in several states and held on a Sunday.
History and Significance of Memorial Day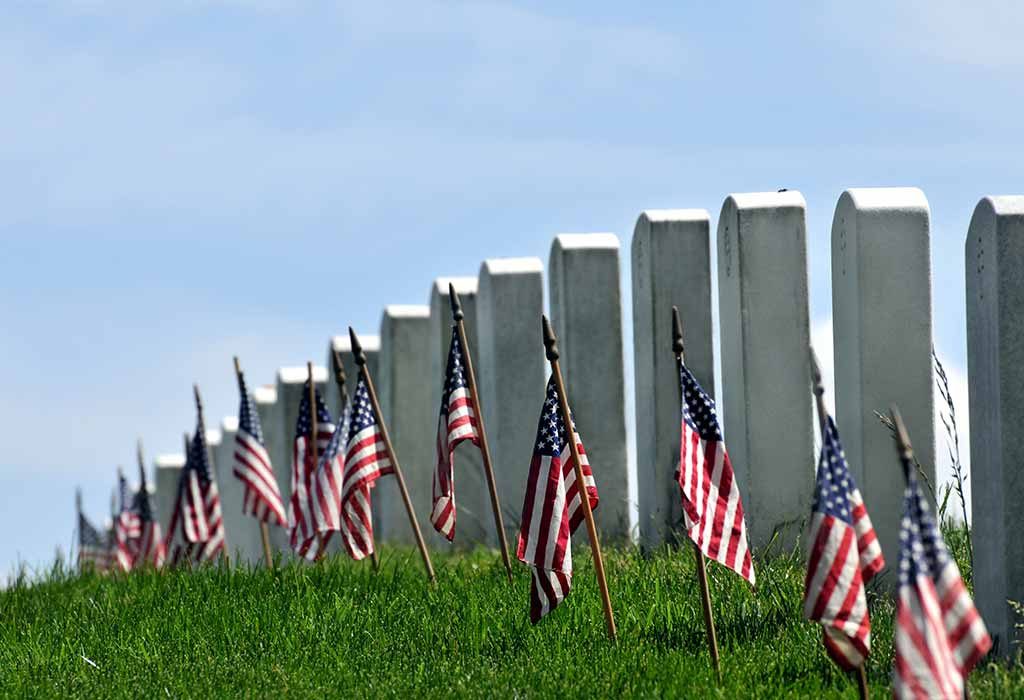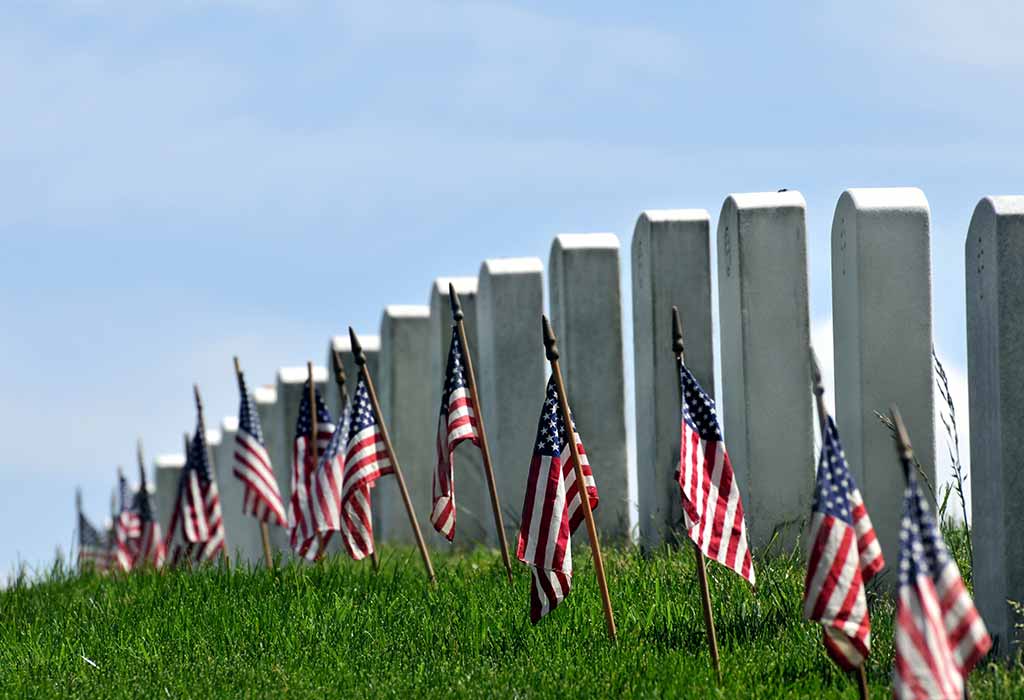 In the late 1860s, Americans started paying tributes to fallen soldiers and countless war heroes during the Memorial Day. Graves would be decorated with flowers and prayers were recited. At 3 PM local time, a national remembrance takes place and nobody knows the exact origin of this tradition. According to historical records, the earliest Memorial Day commemorations trace back to the times when a group of slaves were freed in Charleston. On 1966, the Federal Government in Waterloo declared New York to being dedicated as the origin city for Memorial Day in the world.
Fun Facts About Memorial Day for Kids
Here are some fun facts about a memorial day for kids:
People wear poppies on Memorial Day. Wearing the red flowers has become a tradition and was originally inspired by a poem in Flanders Fields that was written by a Canadian Soldier in 1915.
Over 620,000 soldiers died in the fight between the Union States and Confederates. Abraham Lincoln headed the Union States (free northerners division) while the Confederates (a slave state) were led by President Jefferson Davis.
Memorial Day is also known as Decoration Day which is marked by decorating the graves of war heroes with American flags. New Yorkers in Waterloo were the first to attend the day when it was recognized publicly by Major General John A. Logan who served as the Union General in the American Civil War. He also served as a U.S. politician and brought awareness about Decoration Day three years after the end of the Civil War.
The Arlington National Cemetery houses the Tomb of the Unknowns. It's a monument dedicated to deceased U.S. soldiers, both men and women. The remains of these soldiers have not been identified to this date.
Ways to Celebrate Memorial Day With Kids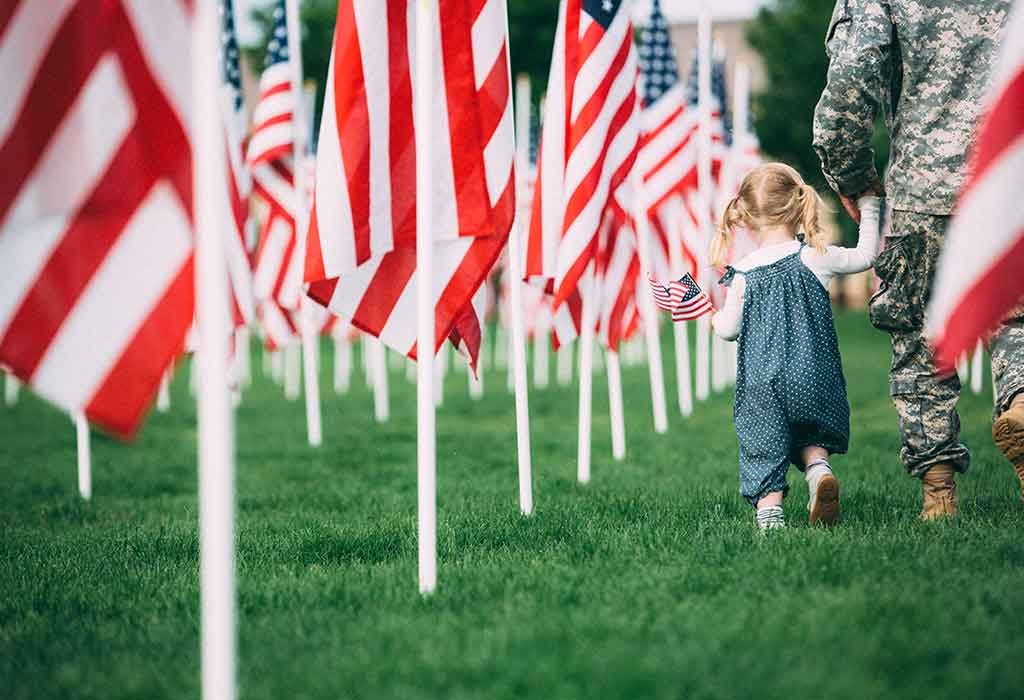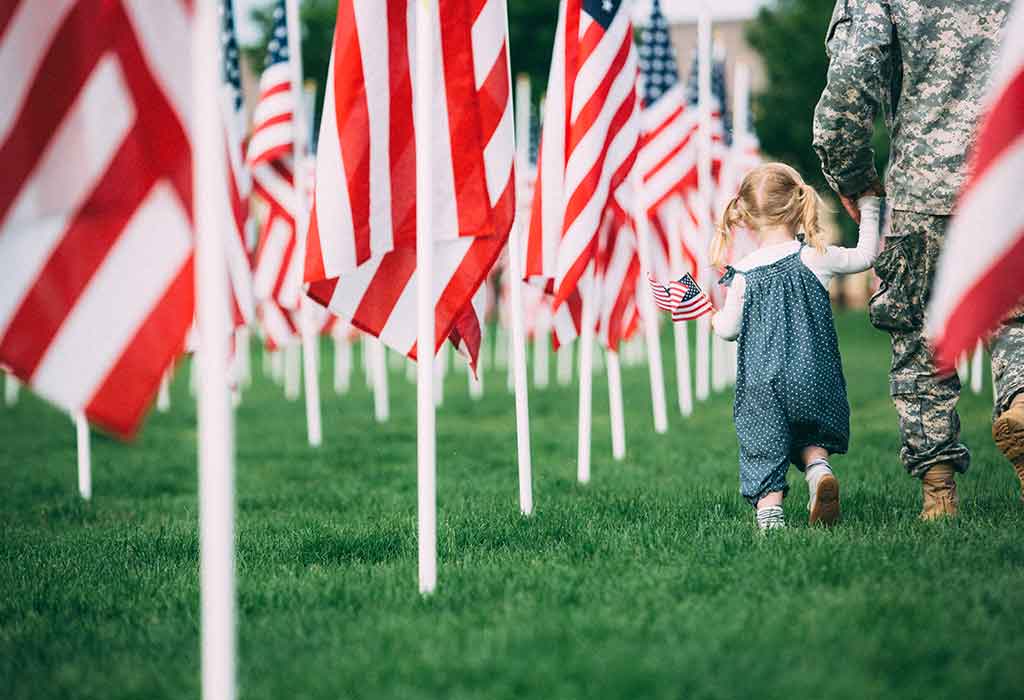 There are various ways you could celebrate memorial day with your kids. From baking American-themed desserts at home, drawing flags, making a gift, and attending the parade, there is no shortage of fun and learning. Here's a list of our most popular Memorial day crafts and activities below.
1. Make the American Flag
Make an American flag using the materials lying around your house. You only need a few pieces of construction paper, sketch pens or crayons of different colours, and straws. Draw out the flags on the paper using the crayons and make cutouts of the shapes using scissors. Staple those cut-outs onto the straws to turn them into flags and make your kids wave them to their friends for fun.
2. Take a Trip to the Local Cemetery
Taking a trip to the local cemetery is a way kids can celebrate Memorial Day with the family. Bring flowers for the graves and pay your respects to the tombstones lined up in the graveyard. You can talk to your kids about the fallen war heroes and describe how they served the army by reading the descriptions on the gravestones.
3. Make Veteran's Day Cards
Visit your nearby dollar store to gather veteran's day card supplies. You can also make your own veteran's day cards at home using a few basic supplies. When you're done making the cards, you can send them overseas to a marine, sailor or any army veteran. Your kids will love the idea that they're sending letters to war heroes and giving them greetings.
4. Sing Patriotic Songs
Tell your kids to place their hands over their hearts and sing along with you. Patriotic songs like the National Anthem, America The Beautiful, and the Pledge of Alliance have deep meanings behind them which makes them great for honouring the sacrifices made in the country.
5. Send Gifts to American Veterans
American veterans will have gratitude and happy thoughts when you let your kids send gifts to them on this day. You can send a box of chocolates, books, greeting cards and letters through an organization like Operation Gratitude.
6. Invite a Family Over for Dinner Who Is in the Military
If you know any relatives, close friends or a family that serves in the army, invite them over for dinner. You can host an outdoor BBQ in their honour or throw a party in your backyard. Your kids are going to feel special and it's one of the best memorial day kid activities out there.
7. Read Memorial Day Books to Your Kids
There are several books on Memorial Day that you can find in your local library. Some great titles are The Wall by Eve Bunting and Memorial Day Surprise by Theresa Golding. These books narrate the tales of war heroes and describe what they did for our country. From how they go into the military and integrated into service, war accolades won and more, your kids will be left feeling fascinated once you're done reading to them. If your kids don't like reading or being read to, you can play those Memorial Day films and documentaries instead. Audiobook copies of these books can be found on Amazon for those who prefer listening instead of reading.
8. Make American-themed Decorations for Your Home
You can decorate the front door with tulle and star-shaped gold glitter garlands or turn your pencil case into a U.S. war merchandise by taping red, white, and blue paper on it. If you'd like to make a Poppy field wreath for your main entrance, you can do that too and hang it up.
9. Veteran Colouring Books
Shop for a few colouring books about your war heroes and colour inside the lines. The colouring pages have content mentioned on them that talks about war heroes and what they did for our country. It's a great way to get those creative juices flowing and simply have a great time. And for teachers, you turn it into the perfect memorial day for pre-schoolers by introducing them to drawing and painting.
10. Attend a Memorial Day Parade
The perfect way to enjoy memorial day celebrations is to attend a Memorial Day Parade near your home. Just find one in your local area.
Take some time off for Memorial Day and have fun with your family. By learning and becoming educated about the day, you respect and honour fallen war heroes. You can bake a Memorial Day cake at home or throw a pizza party too if you're in the mood. These are a few fun ways to celebrate and of course, there are other ways too. Don't forget to go shopping for new clothes and buy Memorial Day merchandise from toy stores to make it extra special. You'll have a blast.
Also Read: Memorial Day Quotes, Wishes and Messages to Honour Soldiers