Who Should Be in the Delivery Room – Tips to Decide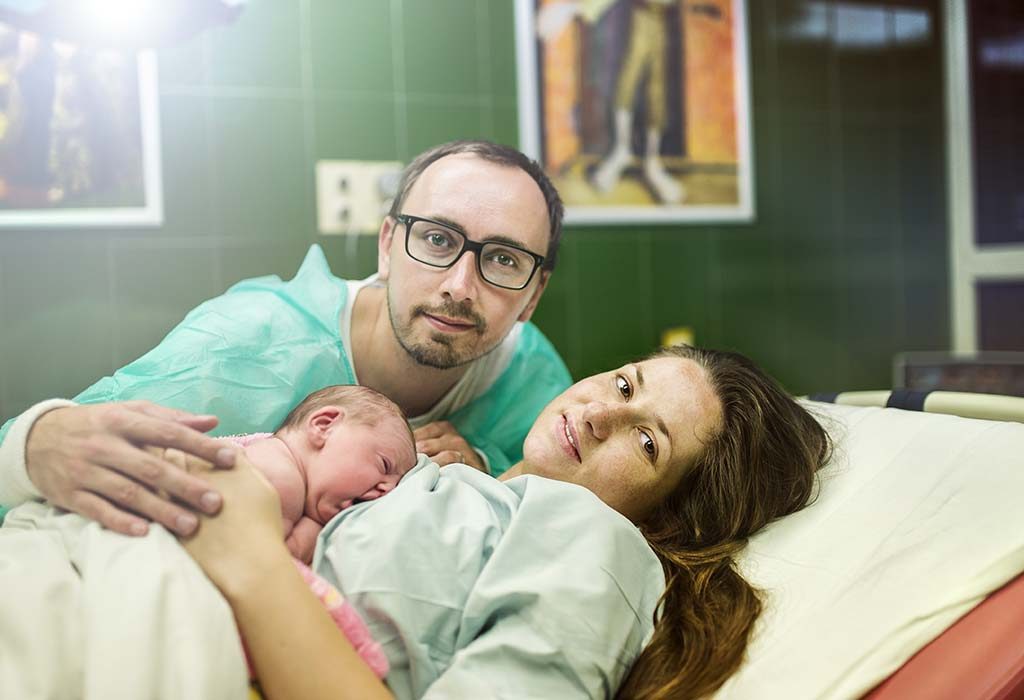 Finally, the time for your baby's arrival is here! Apart from planning things like your hospital bag, favourite pillow, soothing music, you will also have to take some other important decisions, which can include decisions like- who should be with you in the delivery room, your partner, your best friend, your sister, your mother or someone else! Well, it may appear to be an easy decision but you may have to put in some serious thought into it, and this article shares important tips on making this utterly important decision. Read on to know more!
How Many People Can You Have in the Delivery Room – Factors to Consider
Before you make the decision of who should be with you in the delivery room, here are some important factors that need consideration:
Rules and Regulations of the Hospital
Most hospitals have visitor rules during delivery, which means restricting the number of people in the delivery room. Usually, hospitals allow three people (along with the mommy-to-be). However, the rule does not apply to all the hospitals. Some hospitals may allow just two people in the room and some may simply leave this decision on the doctor in-charge. Well, the idea is to give enough room to the doctor and the delivery team to move freely in the room. Therefore, it is best to check the hospital rules and regulations on the same to avoid any embarrassment later.
Discuss With Your Husband and Make a List of People
After checking with the hospital about the number of people that are allowed in the delivery room, you should discuss and talk about your preferences with your husband. You both can come up with a list of people who can be in the labour room with you. If you wish to have more people to be with you during the process, you can have them turn by turn and share your incredible birthing journey with them. However, make sure you discuss your plan with your delivery team to avoid any confusion during the changeovers.

In Case of Caesarean Delivery
If you have a planned c-section or the doctor decides to go in for an emergency caesarean delivery, only your partner or one person may be allowed inside the operation theatre along with the medical team. For a planned c-section, you can decide in advance about who can with you in the operation theatre. However, in an unlikely event of an emergency c-section, it will be a great idea to plan in advance about who can accompany you for the delivery of your baby.
Need of People at Different Stages of Labor
If you are planning on sharing your birthing experiencing with more of your loved ones, you can plan to have different people at different stages of your labour. On the other hand, you can simply plan to have different people at different stages because you may feel more comfortable with your mother or sister during the initial stages of labour and your partner in the later stage. If this is what you plan to do, you should discuss the same with the people involved in the decision. It will not be a sane thing to do to make such decisions in the delivery room. Also, you can convey your decision to the delivery team to avoid any ambiguity or confusion during the change over the phase or on seeing new faces in the delivery room.
Need for a Doula
You can also include an outsider with expertise in childbirth, such as a doula. Though a doula is not a professional, she can be someone who can provide you with emotional and physical assistance throughout the birthing process. She can help in communicating with the nurse or doctor, addressing opinions of different people in the birthing room, answering your queries, and providing you with other kinds of birthing support that usually family members or friends may not be able to provide. It is important that you check with your doctor whether a doula can accompany you in the delivery room, as some hospitals may have restrictions regarding allowing a doula inside the delivery room. You should also check whether or not your insurance plan covers the fees for a doula as in absence of any such provision, you will have to bear the cost. Also, hiring a doula can actually prove to be fruitful in your delivery journey, as a few studies state that these kinds of assistants in the delivery room may not only decrease the chances of using pain medicines and lower the labour hours, but also lower the chances of a caesarean delivery.
Children and Small Kids
Most mothers want to make the birth of their baby a family affair and may want to include their other kids in the birthing process of the new member of the family. While kids may not be excluded from being in the delivery room, if the child is too young, it will be a good idea to orient the child about the entire process beforehand and also prepare the child mentally, in case any kind of emergency situation that arises. If you are thinking of adding your child into the list of people who can be present with you in the delivery room, you should bring it up with your nurse or doctor and, in most cases, they will be happy to accommodate your request.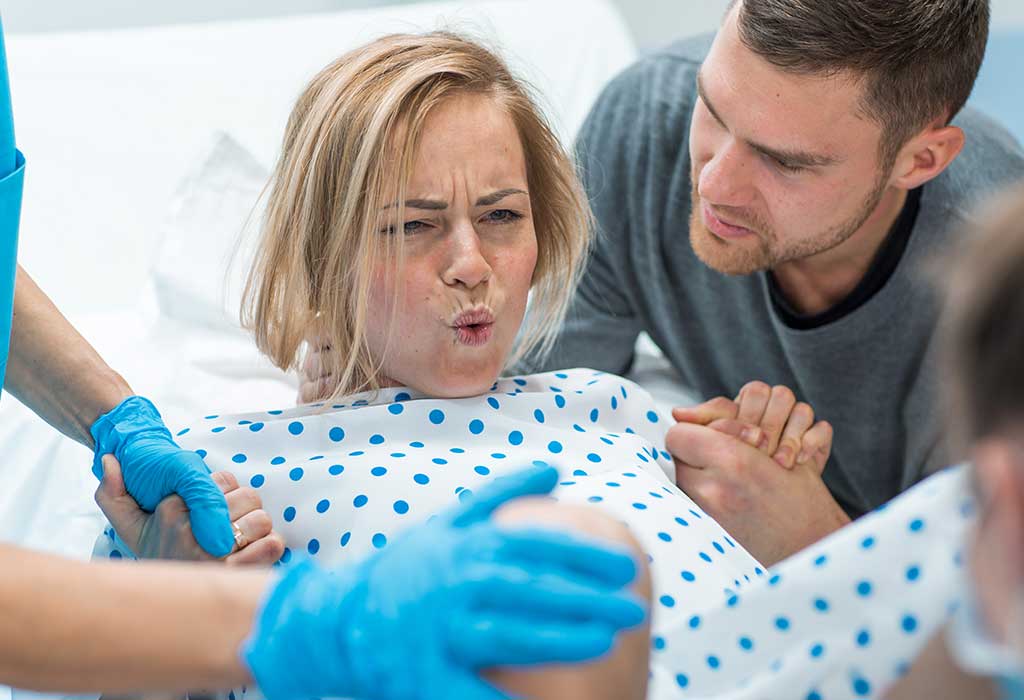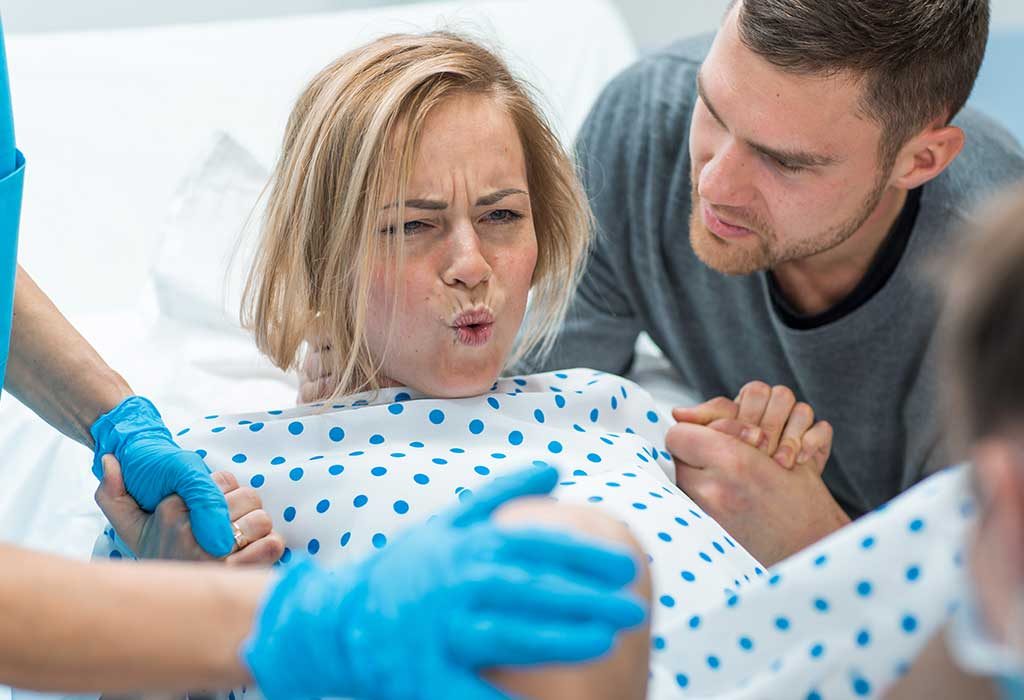 Birth Photographer
In today's digital age, people wish to seal each and every special moment of their lives in photographs. If you too are planning on hiring someone to capture the miracle of childbirth for you, make sure you choose someone who is a professional in taking birthing pictures. This is because someone who knows his job properly and has done it before knows that he needs to maintain a safe distance at all times and take proper measures to not disturb the delivery staff during the process or otherwise. Having a photographer in the delivery room has to be a deliberate decision because he will be replacing one of the family members. Also, you should make sure that you should share this information well in advance with your delivery staff.
After Delivery Recovery Needs
You will also have to share your post-delivery recovery needs with your family. It is comforting to have family members during labour and delivery; however, this may not hold true after you deliver. If you have a vaginal or normal delivery then you may be comfortable meeting people by the end of the day or after a few hours but this may not be the case in a caesarean delivery. You may not want people in your room after a c-section for a couple of days. Whatever decisions you make regarding this, it is important that the same are discussed with your partner and other family members. Making such decisions in advance will help you in focusing on a more important aspect of your life and that will be your newborn baby.
What if You Change Your Mind at the Last Minute About Who Should Accompany You in the Labor Room?
Sometimes people in the delivery room may drive you nuts or simply make you feel uncomfortable, well, that is unlikely but it may happen in some cases! If this kind of situation arises, you have all the right to change who can be with you at that moment and you certainly don't want someone who is driving you crazy. It may become a bit rude for you to get that person out of the room, however, you can always sneak your request to your nurse or your doctor. You just need to explain it to them that you do not want them in the room and they will be happy to assist you!
No matter who you plan on keeping by your side in the delivery room, it is important that you are comfortable with that person. You want your birthing process to be a memorable experience for you for all the good reasons and, thus, make sure you make a well thought off decision regarding who all should be your delivery room buddies.
A baby's birth is not something that goes as per plan and your baby may come prior to or later than the due date! It will be a good idea to keep a contingency plan handy, which means that you have a plan B ready!
Also Read:
Hospital Bag for Childbirth
Effective Tips to Prepare for Childbirth
Delivery-Day Preparation for Dads-to-be