30+ Best Gratitude Quotes for Kids
"The Secret Gratitude Book" by Rhonda Byrne teaches us the ability and power of gratitude. Gratitude is the single most powerful thing that can change your life in a moment. It is important to acknowledge what life has given us. Only if we inculcate the feeling of gratitude can we teach our kids to understand its value.
Benefits of Teaching Gratitude to Your Kids
Saying "Thank You" and "Sorry" are the two most important things you can teach your kids while they grow up. The day your child takes responsibility for their actions, they grow up in a moment. It is important to teach kids how a simple word of gratitude can positively affect their lives. The easiest way to teach kids about gratitude is to teach a few quotes about gratitude for kids that will help them develop a sense of appreciation for life.
Here are a few long-term benefits of gratitude –
Positive attitude towards life
Improved mental and physical health
Improved ability to work under pressure
Increased Immunity
Great Quotes About Gratitude for Children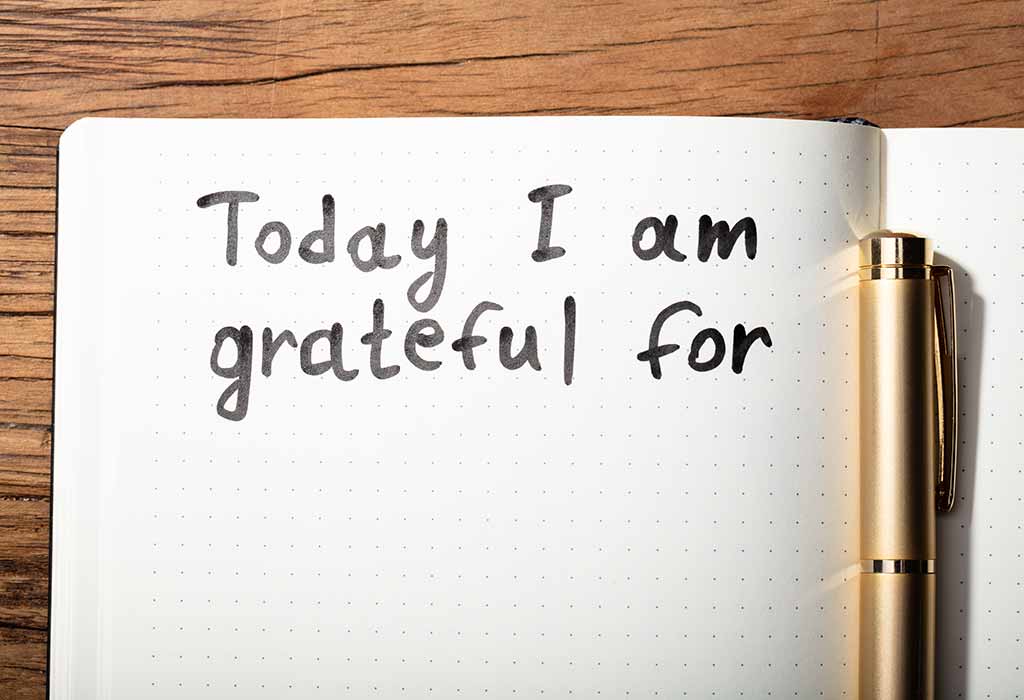 Famous quotes on gratitude are the best way to teach the child about beautiful learnings and famous people. Here is a list of thankful gratitude quotes that can change your and your kid's life beautifully.
"The more grateful I am, the more beauty I see." – Mary Davis
"Gratitude and attitude are not challenges; they are choices." – Robert Braathe
"Wear gratitude like a cloak, and it will feed every corner of your life." — Rumi
"I'm so glad I live in a world where there are Octobers." — Anne of Green Gables by L.M. Montgomery
"There are always flowers for those who want to see them." — Henri Matisse
"Gratitude is the sign of noble souls." – Aesop
"Acknowledging the good that you already have in your life is the foundation for all abundance." — Eckhart Tolle
"Gratitude is not only the greatest of virtues, but the parent of all others." – Cicero
"If you want to find happiness, find gratitude." — Steve Maraboli
"There is always something to be grateful for." – Rhonda Byrne
"If the only prayer you said in your life was 'Thank You, that would suffice." — Meister Eckhart
"Feeling gratitude and not expressing it is like wrapping a present and not giving it." – William Arthur Ward
"If you are really thankful, what do you do? You share." – W. Clement Stone
"Nature's beauty is a gift that cultivates appreciation and gratitude." – Louie Schwartzberg
"Through the eyes of gratitude, everything is a miracle." — Mary Davis
"You can give without loving, but you cannot love without giving." — Amy Carmichael
"If you want to turn your life around, try thankfulness. It will change your life mightily." – Gerald Good
"When we give cheerfully and accept gratefully, everyone is blessed." – Maya Angelou
"No one has ever become poor by giving." — Anne Frank
"An attitude of gratitude brings great things." — Yogi Bhajan
"Thanksgiving is a time of togetherness and gratitude." — Nigel Hamilton
"When eating bamboo sprouts, remember the man who planted them." — Chinese Proverb
"Find the good and praise it." – Alex Haley
"Some people are always grumbling because roses have thorns; I am thankful that thorns have roses." – Alphonse Karr
"Let us be grateful to people who make us happy; they are the charming gardeners who make our souls blossom." — Marcel Proust
"Gratitude unlocks the fullness of life. It turns what we have into enough, and more." – Melody Beattie

"You have been my friend. That in itself is a tremendous thing." – E.B. White, Charlotte's Web

"The discipline of gratitude is the explicit effort to acknowledge that all I am and have is given to me as a gift of love, a gift to be celebrated with joy." — Henri J.M. Nouwen
"As we express our gratitude, we must never forget that the highest appreciation is not to utter words but to live by them." – John F. Kennedy
"The way to develop the best that is in a person is by appreciation and encouragement." – Charles Schwab
"Gratitude is a powerful catalyst for happiness. It's the spark that lights a fire of joy in your soul." – Amy Collette
"If a fellow isn't thankful for what he's got, he isn't likely to be thankful for what he's going to get." – Frank A. Clark
"When I started counting my blessings, my whole life turned around." – Willie Nelson
These beautiful quotes on gratitude ought to change your kids' lives and yours too. It is scientifically proven that practicing gratitude in everyday life can positively impact your life.
Also Read:
Quotes About Success for Kids
Growth Mindset Quotes for Children
Quotes to Motivate Your Children to Work Hard