20 Romantic and Unique Second Anniversary Gift Ideas for Your Spouse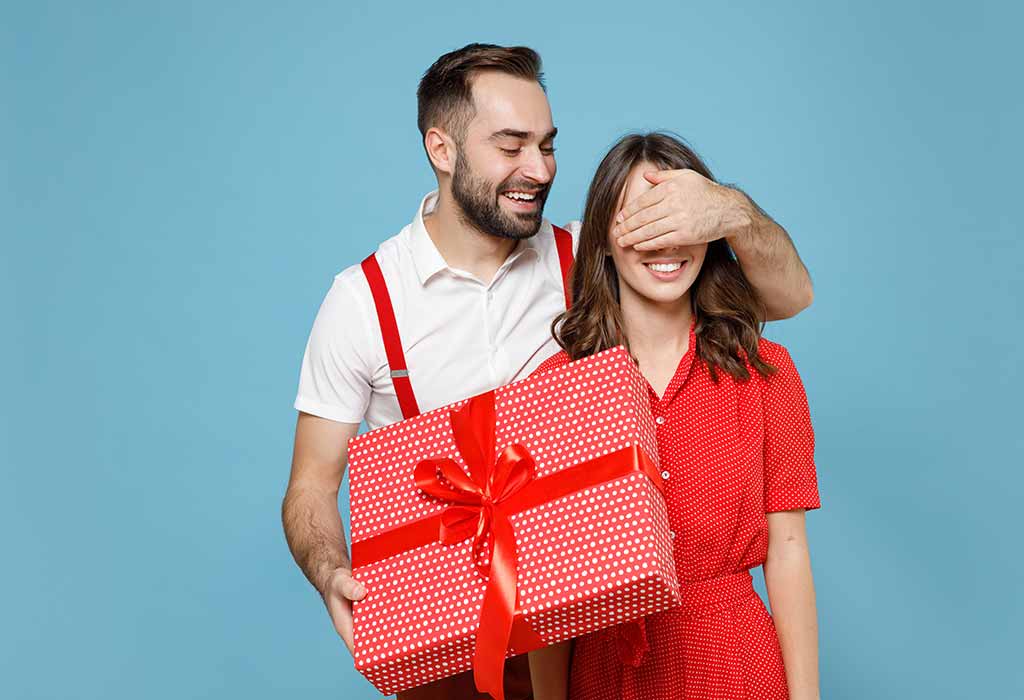 Completing two years of love and care is special for you and your partner. If you are about to achieve this new milestone in your life, you must already plan this big day. If not, then you should!
Most people like to celebrate the major years of their married life only, but a couple should appreciate every little moment they have spent together. Each year should be celebrated with equal enthusiasm. It is important to remember that there is no right time to express your love and care for your partner. You should appreciate the company of your partner whenever you get the chance. The second anniversary of your married life is more than appropriate to make your partner feel valued.
Best Second Wedding Anniversary Gift Ideas
One of the best ways to appreciate your partner is to offer them some precious gifts. Your partner must already be expecting something special on this wonderful occasion of completing two years of marriage with you.
It would help if you tried your best to ensure you do not disappoint your partner on this wonderful day. The second-anniversary gift you get for them must make them feel special and valued. Gifts must be thoughtful. You can choose either a traditional or modern second-anniversary gift for your partner.
Traditional Gifts for Second Wedding Anniversary
If we suggest the right gift for your second anniversary as per the tradition, you should give each other a cotton anniversary gift. But do you think a cotton gift shall be exciting enough for your partner or you? Well, a good twist can make anything more interesting. Hence, we have bought you a list of some unconventional cotton gift ideas for your second anniversary.
However, let's understand the significance of exchanging traditional cotton gifts between couples. The primary belief behind cotton gifts is that cotton symbolizes strength and comfort couples develop between them through time, just like the cotton fabric.
The other significance is based on how fibers of the cotton fabric are intertwined so well and come closer over time.
What Is Modern Second Anniversary Gift?
Modern second-anniversary gift enlists items made in China. These items have a very short life span as they are highly fragile and likely to break very easily. But what do they symbolize? Well, they convey a very beautiful message. Modern anniversary gifts symbolize the consistent attention and care the relationship requires to grow stronger instead of falling weak over time and break.
Symbolic Lily of the Valley and gemstones are some great modern gift ideas for the second anniversary of your infinite bond.
Cotton Gift Ideas for Second Anniversary
1. Customized Pillow
A cotton pillow with personalized messages is the most beautiful gift that you can give to your partner. Messages can be anything like how you guys met or what was the first word you said to each other. Gifting a personalized pillow has become a trend; many people print names or photos in place of messages.
2. Personalized Cotton Chef's Apron
There is always a chef in between two married people; who is yours in your marriage life? A personalized cotton chef's apron would be the perfect gift for your spouse, who loves to cook. Personalize it with the name you have given to your spouse. This will be a wonderful gift idea and will help you create memories in your kitchen.
3. Personalized Cotton Bathrobes
To spice up your marriage life, what about giving a personalized bathrobe to your partner? Your partner would love to see a lavish cotton personalized bathrobe in the morning as a second-anniversary gift. Give your partner a royal treatment with the royal bathrobe.
4. Cotton Candles
We all love to gift candles to our loved ones, as it symbolizes light in the darkness. If you are looking for a gift for your spouse, you can definitely think about fragrant candles with notes made of cotton. This gift idea will be perfect for dinner nights or spending cozy time near the fireplace with your partner in a fragrance-filled room.
5. Cotton Pyjama Set
The current work-from-home situation has forced all of us to stay at home most of the time. This gift idea made up of poplin cotton is going to be an incredible gift idea for your spouse. Nothing can be more precious than giving comfort in the form of poplin cotton PJs to your partner on your second anniversary.
6. Cotton Musk Cologne
Is your partner so fond of using cologne? If yes, they will love a cotton Musk cologne without any doubt. Adding a sensual spark to your love life with this cologne's classic fragrance will reduce the gap between you and your partner. They will remember you every time they smell it.
Awesome Second Wedding Anniversary Gift Ideas for Husband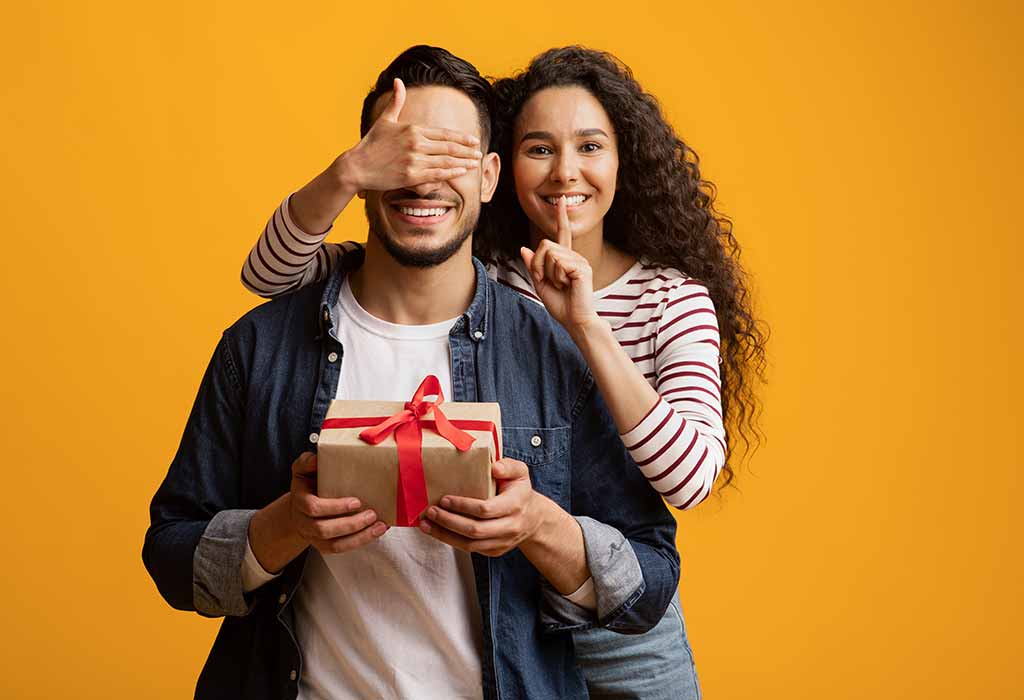 1. Pocket Squares and Suit Handkerchiefs
Males always like to beautify their suits; hence, their search for stylish pocket squares or suit handkerchiefs never ends. The gift idea of giving an astonishing pocket square or suit handkerchief to your husband will end your confusion in choosing among all the available second-anniversary gifts for him.
2. Porcelain Coffee Mug
Gifting coffee mugs have become a trend nowadays; it looks fancy, and your partner will remember you while sipping coffee from that mug. Gift your husband a porcelain coffee mug as a long-lasting gift with a beautiful message inscribed.
3. Wooden Watch
Wooden watches will be the best second-anniversary gift idea for your husband if he is a person who loves to care about nature. Classic and unique eco-friendly watch for your husband to make him the center of attraction in the family or official gatherings.
4. Tie With Personalized Message
A small thing like a tie with a message as a second-anniversary gift can make your husband happy like never before.
5. Hobby Socks
They might not seem special to you, but your husband will love them. The pair must be inspired by their favorite hobby, and it will be a great representation of the understanding you share.
6. Cologne
Complement his look every time he dresses up for a special occasion by gifting him a captivating scent made with his favorite ingredients.
7. Pajama Set
Your man deserves the pampering. Let him go all comfy and cozy with a pajama set.
Second Wedding Anniversary Gift Ideas for Wife
1. Cotton Nightgown
Cotton is one of the preferable clothing fabrics. The soft feel of the fabric and cooling nature will offer your partner the comfort they deserve. The possibilities of designs in a cotton nightgown are also never-ending.
2. Monogrammed Handkerchiefs
It would be a great idea to gift your loved one a cotton handkerchief with some heart-touching message. If you wish to make the second-anniversary gift more lavish for your lady, you can choose embroidered hankies. You can get various options in the colors of hankies and threads.
3. Jewelry Organizer
Most women love jewelry and buy different kinds of them. However, it could be really challenging to keep the different pieces of jewelry organized. You can gift your loved one a beautiful jewelry organizer and help them out.
4. Monogrammed Ladies Apron
Another great way to appreciate your lady love is to gift them an apron with their name monogrammed on it. Choose the fabric carefully, and she would love to wear it whenever cooking something special for the family.
5. Travel Jewelry Organizer
It could be really difficult for ladies to keep their jewelry organized when traveling. You can gift them a faux leather travel jewelry organizer, and it will be a perfect holder for all of their precious belongings.
6. Heart Pendant
Your unbreakable bond can be best depicted through a heart-shaped gemstone pendant – something as precious as the love of your life.
7. Floral Earrings
Elegant pieces of jewelry would make the best second-anniversary gifts for her. Pretty earrings with unique floral designs would make her fall for you all over again.
Gifts are underrated! They can add a magical spark to your relationship. Make your married life happier and your bond stronger with ideal second-anniversary gifts.
Also Read:
Anniversary Ideas for Couples
Super Gift Ideas for Your 6 Year Anniversary
Sweet Wedding Anniversary Letters for Husband And Wife