Difference between Parental Discipline and Discrimination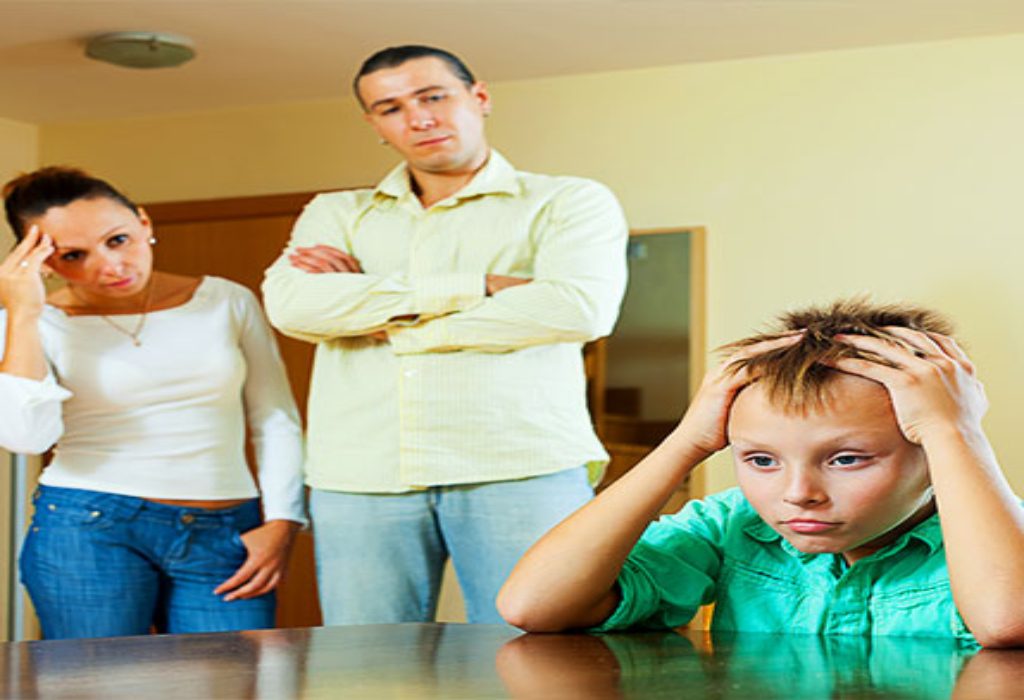 Refusing to put away your adoptive little one's toys, after he has left the mess post-play is not discrimination it is called disciplining the child.
Any child, adopted or not, old or young, girl or boy, has been through this disciplining phase. And it is an important part in the development of any child, both emotional and physiological.
At the outset, let us understand the difference between disciplining and punishment. Punishment is a reactive method of showing the child the right path – it is undertaken once the child has committed a mistake.
However, discipline is more pre-emptive. It is about setting the guidelines for the child beforehand, and also clearly stating the repercussions of doing it incorrectly.
The reason for stating this clarification is to highlight that disciplining your little one can never be discriminatory, simply since you are trying to show her the right path. However, punishment can.
Here are some tips by which you can ensure that your disciplining is not seen as discriminatory.
Keep The Rules Same for All Kids during Play Dates
As a parent, you definitely have realistic rules laid out for your kids, adoptive or otherwise, at home. When you plan play dates with their mates at your place, make sure you go over the same with all of them. When your kids see that the others have accepted it easily enough, they will know that the rules remain the same across families.
You may want to speak to the parents of the other kids to ensure you are all in agreement as far as the rules go, so that no disparate view comes up in the kids' private conversation.
Develop A Confidante in Her School, Preferably Her Teacher
Your little one's teacher or playschool instructor is the only outsider who spends a considerable amount of time with her on a consistent basis. So, take her into confidence with your doubts. She may be able to help you by dropping some hints at school – questioning everybody about rules at home regarding toys, or reinforcing the rules at school. She could also tell you if she finds any of the rules laid down by you are age-inappropriate for a child.
The Rules Remain The Same for All Kids in The House
Make sure that rules remain the same for all kids in the house, then be it visitors or siblings. There cannot be two sets of rules among children, unless it involves safety of one child. And in that case, make your reasons amply clear to both of them, so as to avoid any ugly confrontations later.
Set Aside Time to Be Spent with Each Child Every Day
No matter how busy you are, or how tiring the day may have been, be sure to set aside time for each of your children, so that you may discuss the day with them or take up any pending issues that only the two of you need be privy to. Matters of discipline may be brought up during this time.
Do Not Admonish Your Kids in Front of Others
This is a strict no-no. Any displeasure should be aired, only once you are back home, and where you are both given the opportunity to express yourselves. Sometimes, what seems like bad behaviour to us can be a reaction to something equally terrible or even worse behavior on your part.
However, in our quest to behave as the perfect parents with perfectly-mannered kids, we refuse to hear our kid's side of the story. Disciplining can be a very positive experience for the children when undertaken with the right levels of dialogue between parent and child.