It's True When They Say "Love is Blind but Marriage Restores Its Sight"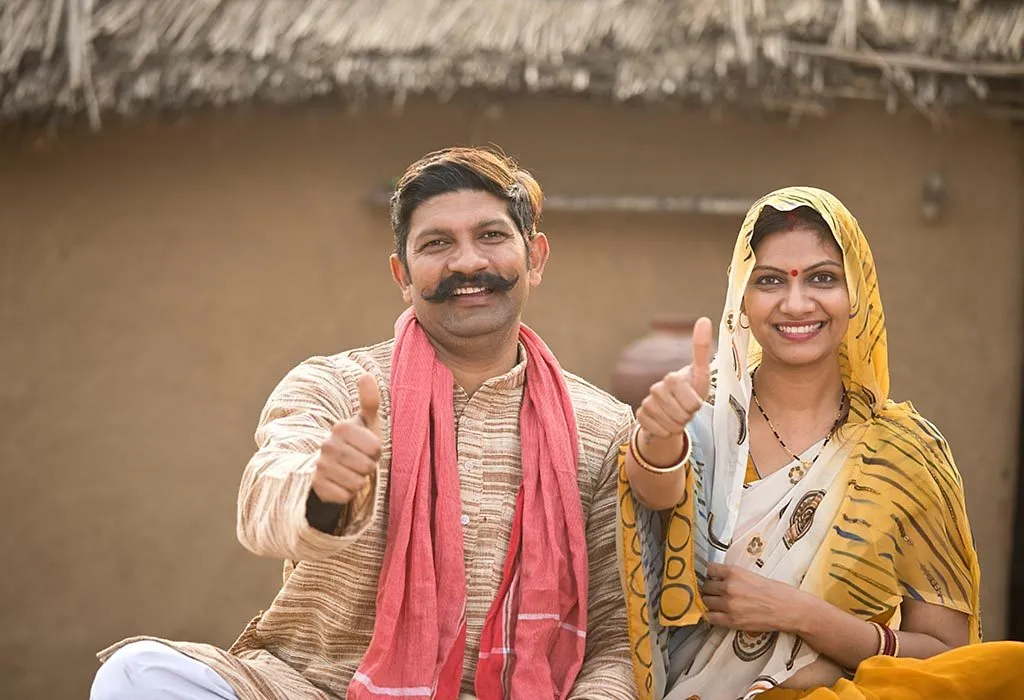 The goal in a marriage is not to think alike but to think together. To be with each other in all the good and bad times is the goal of a happy couple. Life's ups and downs build trust between the spouses and make them inseparable.
Finally, the time has arrived when you are getting married. Love marriage or arranged marriage? Well whatever it may be, life after the wedding is similar to all. Youth of today are escaping from the institution of marriage, perhaps they fear getting hitched with so much of responsibilities in mind or rather they fear of getting their freedom blocked. Well, in this article I am only going to talk about husband-wife relationshipn a wedlock, keeping aside in-laws and other relationships.
What exactly do you think is the foundation of marriage? If you think it's love, then you are wrong. I have seen many couples madly in love falling apart in separation after getting married to each other. The basic foundation of marriage is trust and understanding which develop gradually with the passage of time and love gets fonder like the walls of the house and roof of compatibility is then created.
1. Compromises
They say you ought to make a lot of compromises after marriage, especially when you are in an arranged marriage. Name a place where you don't make compromises? Office, parents, siblings or with friends, for each and every relation you have to make compromises, you have to make efforts to adjust and be tolerant to endure. So why fear to make compromises in a marriage?
2. Patience
Patience is the key to every marriage. Living together after marriage unfolds so many things about the person. So many habits you are unfamiliar with, and so many thoughts where you may clash with each other. Have patience, listen to each other, talk to each other, know their likes and dislikes and learn to adjust with the habits that cannot be changed.
3. Don't Impose but Convince
Never ever impose your thought upon your partner. You two are different human beings and may have different choices in life. Talk about your thoughts on a matter and give time to your spouse to think over it. Convince wherever and whenever necessary but don't impose for this may lead to an ugly argument. There is always a middle way for every matter.
4. Apologise
Learn to bend in a relation. Even the most compatible couple fall into arguments over issues. But remember, argument is no solution to a problem. Apologise, even when it is not your fault, before the matter is worsened. I am sure you both can discuss together and find a solution to any matter.
5. Importance
Make each other realise how important you are to each other time to time. As the years pass by, the spark between you two may dimnish and it is solely your responsibility to make your relationship alive before falling into the pit of boredom.
6. Respect Each Other's Parents
Every child is adorable to her parents. For you have been so close to your parents so far, entry of a third person as your spouse may make them envious of your partner. So love them too and create a bond of confidence with each one of them, with your in-laws as well your parents. Never ever make fun of your in-laws in front of your relatives or friends.
7. Don't Be Offensive
Never ever nag your spouse for any past activities. This will only reduce the glue of bonding between you two.
8. Make Decisions Together
Never ever solely make any decision after marriage. Disclose any of your plans , however small it is, to the world only after you have discussed it with your spouse. This will develop a strong bond of confidence between you two.
9. Communication Gap
I have often seen people talking about shortcomings of their partner to their friends or relatives. Physical separation often leads to communication gap. Partners working in two different cities can never bring their mind together. Try to cohabitate together and never let communication gap separate you two.
10. Grow old together
When you are young, you may have friends to share your thoughts and ideas with, but during middle age, your spouse will be your only best friend and companion. So live with love and think about growing grandparents together. No separation but only togetherness.
Be loyal and be caring towards each other. God bless all the married couples of the world with an eternal bliss, compatibility and togetherness.

Disclaimer: The views, opinions and positions (including content in any form) expressed within this post are those of the author alone. The accuracy, completeness and validity of any statements made within this article are not guaranteed. We accept no liability for any errors, omissions or representations. The responsibility for intellectual property rights of this content rests with the author and any liability with regards to infringement of intellectual property rights remains with him/her.