A Wake-Up Call for All Mums and Dads – Some Alarming Situations Your Child May be Facing!!!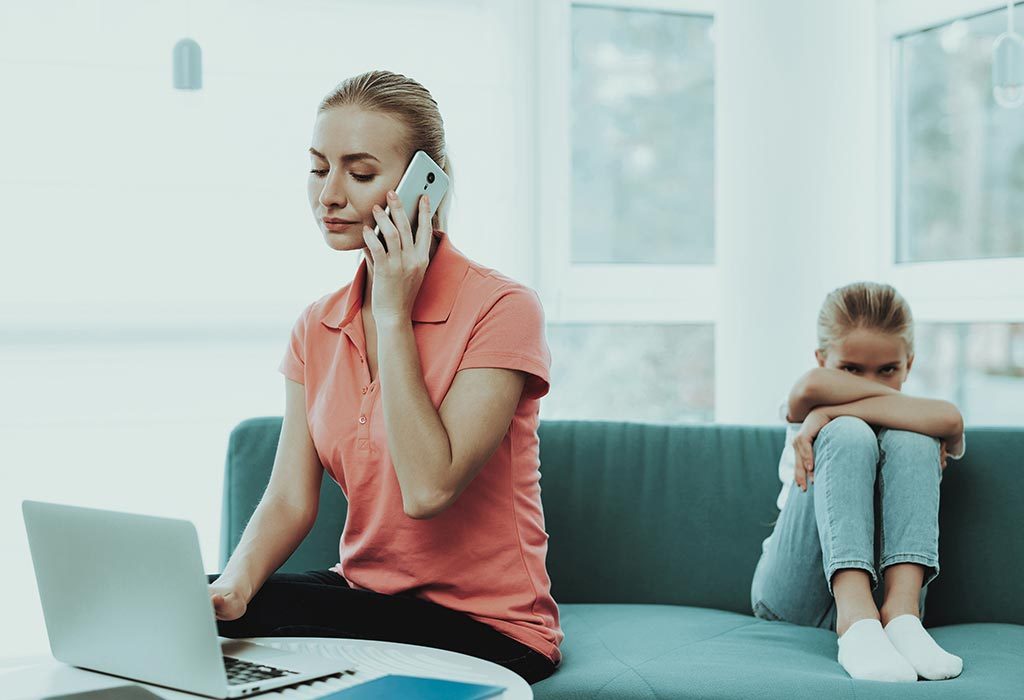 Parenting is one of the greatest showers of bliss to us. It is indeed a very tough and challenging act. Life has become more of a roller coaster ride for us these days. Hectic and busy schedules sometimes leave parents unaware of certain situations their children are going through, due to which they may develop stress, resulting into exacerbating mood disorders such as depression, anxiety, thinking problems, and personality changes.
In this article, I have tried to pen down some real instances that have resulted into drastic and severe behavioural changes in a child.
SIBLING JEALOUSY – The class teacher has been observing irritable attitudes in the behaviour of Shreya since the past few weeks. She has withdrawn herself from all activities that gave her pleasure. On asking, she exclaimed, "My mummy has brought a new baby. I have to sleep with my 'dadi'. I don't like it."
HIDING TEST SCORES – Shushant, a boy just in grade 3 scores less marks in maths test. The teacher caught him changing the marks in the paper. On being questioned, he was in tears and said, "Papa will hit me badly for scoring less marks".
DENIAL FOR SCHOOL, A CLOSE RELATIVE'S HOUSE OR A VENDOR'S SHOP VISIT ALONE –Sakshi, the 8-year-old used to bring milk from the nearby shop daily whenever sent by her mom. From the last few days, she started behaving very awkwardly whenever she was asked to go. Her mom would scold her on the top of her voice, thinking that she was showing a lackadaisical attitude. She could never tell her mum about the bad touch she had to face, whenever she visited the shop.
COMPARISONS – Anjali's dad is a proud parent of his daughter. She is a class topper, all-rounder, and a very confident girl. He boasts about her in front of friends, relatives, and teachers. His sibling Arvind, an average child feels neglected always, as he is never encouraged, only compared!
MOM-DAD FIGHTS – Abhinav, a five-year-old, has a Kashmiri mom and Muslim dad. Due to two different cultures, his mom and dad usually fight daily. This has affected the child traumatically. He doesn't want to leave the house feeling the insecurity that dad would beat up mom and would take her to court. Loud voices and angry words make the poor thing so scared!
EXCESSIVE USE OF SMARTPHONES BY PARENTS – Ananya is often found complaining to the teacher that her mom is on her smartphone all day, on being asked by the teacher for not completing her homework daily. She feels very unimportant and is developing a hyperactive and frustrated behaviour as her parents have no time to interact with her!
ISOLATION – Anirudh's dad is a manager in a private bank and his mom works in a private company. He opens the locked house, when he goes back from the school at 2.30. Since both parents come home at 7 o'clock, most of the time he watches TV or plays games on his smartphone. At times, he feels very isolated, and one day, he downloaded a game that could have been life threatening for him. Luckily, Narvind, his cousin visited him for two days and could save him from being trapped, by informing his parents about the same at the right time!
AUTHOR'S NOTE:
Dear parents, children are the most precious gifts of God to us. Let us all try to be more aware, watchful, attentive, and circumspect for their right upbringing…
Give them maximum hours of togetherness.
Give them space to share and talk to you.
Never turn a blind eye or deaf ear to their often brusque and snappish behaviour.
Be closely attuned to your kids, leaving away smartphones as much as possible.
Never compare two siblings!
Every child is talented and special in his own way.
Please do not fight before your kids! They feel scared, sad, and insecure.
Don't be too strict with them.
Do not leave them isolated. Isolation leads to depression and insanity.
Educate them about good touch and bad touch.
Last but not least, hug them as many times as you can.
Wishing you all a Happy Parenting!
Disclaimer: The views, opinions and positions (including content in any form) expressed within this post are those of the author alone. The accuracy, completeness and validity of any statements made within this article are not guaranteed. We accept no liability for any errors, omissions or representations. The responsibility for intellectual property rights of this content rests with the author and any liability with regards to infringement of intellectual property rights remains with him/her.