6 Beautiful Karva Chauth Celebration Ideas
In this Article
In spite of the exhaustive fast and the long rituals, many married women especially in North India observe Karva Chauth stringently. They welcome it with extreme fervour and excitement. Find out how to celebrate Karva Chauth in an awesome way this year.
If you're a Bollywood fan, you definitely know what is Karva Chauth! It is a Hindu festival where a wife fasts from sunrise to sunset, for the long life of her husband. It is an opportunity to show your unconditional love for your husband. The long hours of fasting are proof! The Karva Chauth date in 2021 is October 24 in India, when eyes will ardently wait for the Moon to rise.
Ways to Celebrate Karva Chauth
1. Write Cute Notelets or a Love Letter
Think fun this Karva Chauth. Don't just get up for 'sargi'; express your love and respect for your hubby. Leave cute notelets by his bedside, which he can find out when he wakes up. On one note card you may write why you love him along with a honeymoon picture. In another, write down some flirty notes and tape them on the car's steering and also decorate the bathroom mirror with kisses. This will definitely give a romantic start to the day.
2. Create an Artsy Video
Videos are super cool to relive the bygone days and cherish those memories together. Create a video that captures the glimpses of your wedding, honeymoon, a vacation you would never forget, and some fun collages. A wonderful memento would be recording a video to let him know how much you appreciate his presence in your life.
3. Surprise Him with Thoughtful Gifts
Traditionally, husbands are suppose to shower their wives with gifts for all the prayers and the tough fast. But, you can also return his love with some thoughtful gifts. They need not have to be expensive, but should carry your heart's message. Fill a box with his favourite treats and reminders of special dates.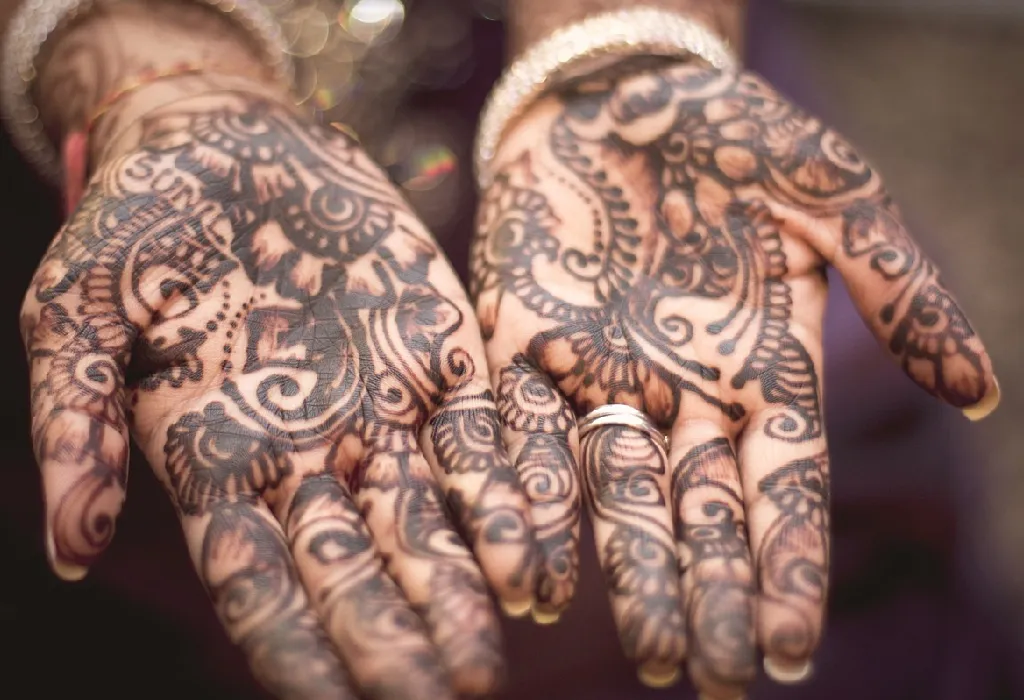 4. Dress Up for The Date Night
Dressing up like a newly bride is the best part of celebrating Karva Chauth. So, dress up gorgeous and look compelling so that your hubby will go gaga over you. And, you know what follows the rest! Include love trails to lead him to the place where you'll wait for him to break the fast.
5. An Outdoor Retreat with The Stars
Who said you have to break the Karva Chauth fast at home? Instead, plan a romantic night just under the stars. Go on a boat ride or maybe just a candle night dinner near the poolside. Sometimes doing nothing is the best way to celebrate togetherness.
6. A Lone-Time at The Place where You First Met
Recreating your first date is the most romantic ways to celebrate Karva Chauth. Build up a store of happy memories. End this mesmerising day with a massage or a romantic movie. A simple way to show your love is kissing his forehead and hugging him to sleep.
Karva Chauth is all about shopping, looking gorgeous, and reinforcing the bond of love between you and your spouse. Despite the austerity, it's an occasion of gifts, lights, sweets, and togetherness. Go ahead and celebrate!