6 Fun Ways to Celebrate World Tiger Day with Kids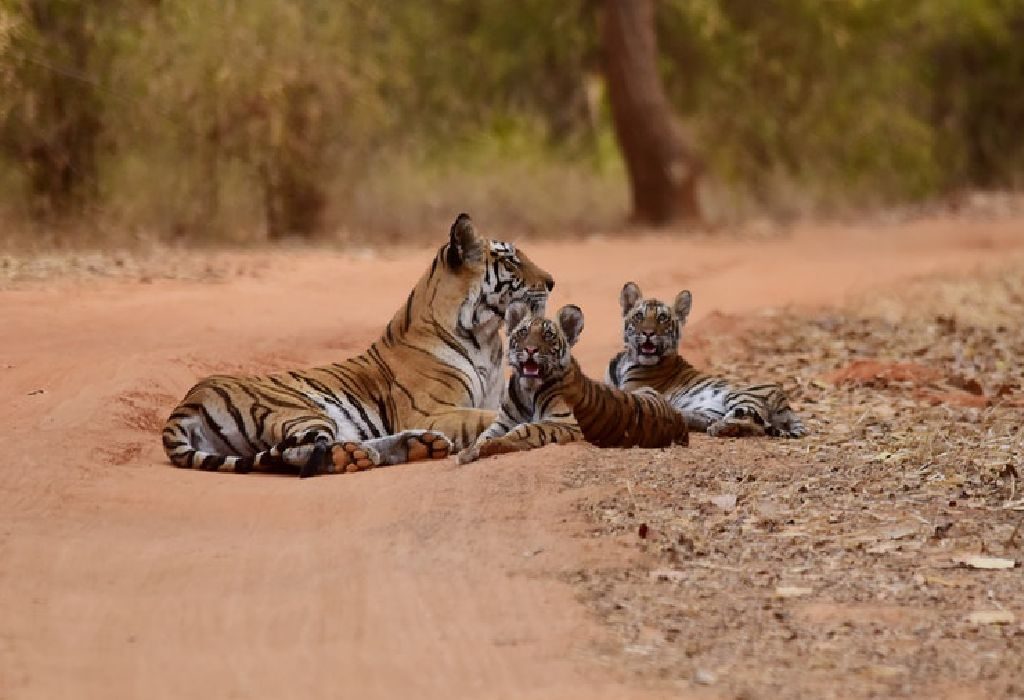 In this Article
When it comes to our favourite childhood stories, jungle tales featuring the majestic tiger totally take the cake. The stories came alive when our parents took us to see the beautiful big cat in tiger safaris or at the zoo. However, if tiger population continues to dwindle, our kids may see them only in picture books of extinct animals! That's reason enough to join the celebrations on July 29, when the Global Tiger Day reiterates the importance of tiger conservation efforts.
The International Tiger Day was founded in 2010 at the Saint Petersburg Tiger Summit in Russia. Back then, the tiger population in the world had dropped dangerously low to extinction – a mere 3200! Since then, however, animal welfare organisations like the WWF and National Geographic have come together to protect tigers. The good news is that in India alone, which accounts for two of every three tigers worldwide, the numbers have grown from 1,411 in 2006 to 2,226 in January this year. On July 29, join in the rejoicing and also teach your kids more about the world they live in!
6 Roaring Ideas for World Tiger Day
1. Pay a tiger a visit
Why not take your kids on a jungle safari? India is home to a majority of the world's tiger population and seeing the handsome animal up close can be an unforgettable experience! Try the Bandhavgarh Tiger Reserve in Madhya Pradesh, the Bandipur Tiger Reserve in Karnataka or the Corbett Tiger Reserve in Uttarakhand. Though it's depressing to see tigers in captivity, consider a trip to the zoo to show children just why animals must be in their own home!
2. Watch a tiger roar onscreen
If you can't spot a tiger in person, admire the stripes on television. Tigers have always inspired filmmakers and you have tons of films to pick from. Screen "Life of Pi", Ang Lee's movie about a young man surviving in a lifeboat for weeks, accompanied by a gorgeous Royal Bengal tiger. If your little one likes cartoon films, watch Madagascar 3, The Tigger Movie or Ice Age. You'll be pleased at the love for animals these films will imbibe in him.
3. Host a jungle party
If you are feeling more adventurous, get hubby to help you with a jungle-themed party for your munchkin and his friends. Ask the kids to come in fancy-dress costumes and welcome the little animals (mostly monkeys, we are sure) with delicious food, tribal music and fun games. Hold a jungle trivia quiz with exclusive information about tigers to educate kids the fun way. Ensure to plan this advance; you don't want to be left grabbing a tiger by his tail!
4. Get a tiger home
No, this is not a pet recommendation but an art and craft idea! Get together with your little one and make a paper tiger he'll love playing with. You can use a brown grocery bag and colourful markers to bring your resident tiger to life. Why not model him along the lines of Hobbes – the adorable and intelligent tiger from the Calvin and Hobbes comic strips? You never know – the activity can also get your child interested in reading. Double whammy!
5. Associate with a tiger protection program
There are a number of wildlife conservation programs around the world such as "Save Tigers Now", a global campaign by World Wildlife Fund, and "Project Tiger," the Indian government's conservation effort launched in 1973. As a responsible family, donate and volunteer for tiger welfare efforts. Tell your kids how tigers, a major predator, help maintain the balance of nature. Without them, life as they know it will change – and also be heart-breaking.
6. Watch movies associated with tigers
Animated movies, such as The Jungle Book, Madagascar 3, Ice Age, the "Tigger" Movies, etc., are amazing and fun to grab kids' attention towards the cause. This would be a great and easier way to learn about tigers and their importance. So, set up your home theatre and plan the movie night with tigers!
Tigers are fascinating animals, the largest of all the big cats. It will be a terrible – not to forget, devastating – loss to the planet if they go extinct. When World Tiger Day 2015 arrives on July 29, use some of these fun ideas to sensitise yourself and your family towards their fate. After all, living in harmony with nature is our best bet at making Earth support us longer!