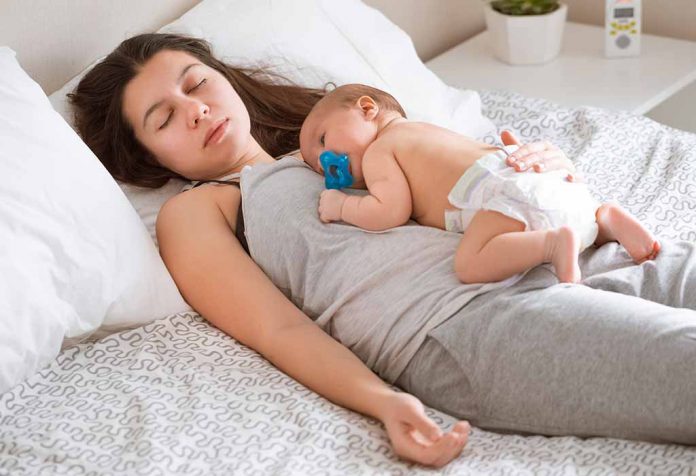 Last Updated on
During the journey of pregnancy, doctors and family primarily focus on the mother. When the baby is born, life is all about the newborn, and the wellness of the mother starts fading slowly.
After delivering a child, a mother navigates through many challenges – sleepless nights, breastfeeding, hormonal changes, healing after childbirth, and the new identity as a mother. New moms usually tend to forget that they need to take care of themselves, along with the baby.
Breastfeeding is a wonderful experience, and rewarding, but sometimes it can be physically and emotionally exhausting. During the journey of breastfeeding, I faced several challenges. After the birth of my daughter, I found myself stuck, constantly taking care of her and neglecting myself. During the initial months, I spent most of the time feeding her. I struggled with feeding techniques, and on top, there was social pressure and physical challenges/ There were so much to wonder –
-Is my baby getting enough milk?
-Is she able to latch properly?
-Milk supply is low, and so on…
-Does my baby look thin?
-Is she hungry?
Hey, breastfeeding moms, please listen!
1.Nutrition
New moms have to encounter myths and old wives tales, like what to eat or not. I believe it's better to ignore and break the myths, and eat whatever you like. Always focus on fueling your body with balanced diet, nutritious food, and healthy snacks; just make sure to get the nutrients that body needs while breastfeeding.
(If your diet is not full of nutrition, then you're sacrificing the nutrients from your body, because it will take what it needs to make healthy breast milk for baby.)
2. Body weight loss
Breastfeeding may help you to lose pregnancy weight, but it all depends on your diet and body. It's always healthiest to lose the weight slowly. If you're exclusively breastfeeding, then your body needs more calories as compared to those who are not. So, take calories accordingly. If you're looking for workout, then talk to your doctor for light exercise.
(Please don't go for strict diet or weight loss products. That will affect supply of your milk.)
3.Mental health
New moms often have mood swings, because of changing hormones and handling a newborn. There can be a lot of unexpected emotions. Most new moms experience baby blues, sadness, anxiety, mood swings, irritability and, crying. Just seek help and talk to your family members or friends.
4. Get help
New moms often need help, because mom and newborn both need to learn the important skill of breastfeeding.
5. Give rest to your body
You will not get the straight long hours of sleep, but you can let someone take the responsibilities of the baby like diaper change, burping after feed, etc. and take time for yourself.
7. Consult lactation counselor or paediatrician
If you're having trouble like sore nipples, infant sucking problem, excessive infant weight loss, or feeling that breastfeeding is hurting that can be because of improper latching or wrong technique, seek the help of a lactation counselor or paediatrician.
Keep this self-assessment as a daily reminder for selfcare:
☑️Aim to take a hot bath or shower daily.
☑️ Keep yourself hydrated through day and night.
☑️ Once a day for few minutes, connect with gratitude like meditation.
☑️Take extra 500 calories in a day.
☑️ Continue to take your supplements.
☑️ Keep healthy snacks around you.
☑️ Spend some time outdoors.
Disclaimer: The views, opinions and positions (including content in any form) expressed within this post are those of the author alone. The accuracy, completeness and validity of any statements made within this article are not guaranteed. We accept no liability for any errors, omissions or representations. The responsibility for intellectual property rights of this content rests with the author and any liability with regards to infringement of intellectual property rights remains with him/her.