15+ Best Adoption Announcement Ideas to Celebrate the Wonderful News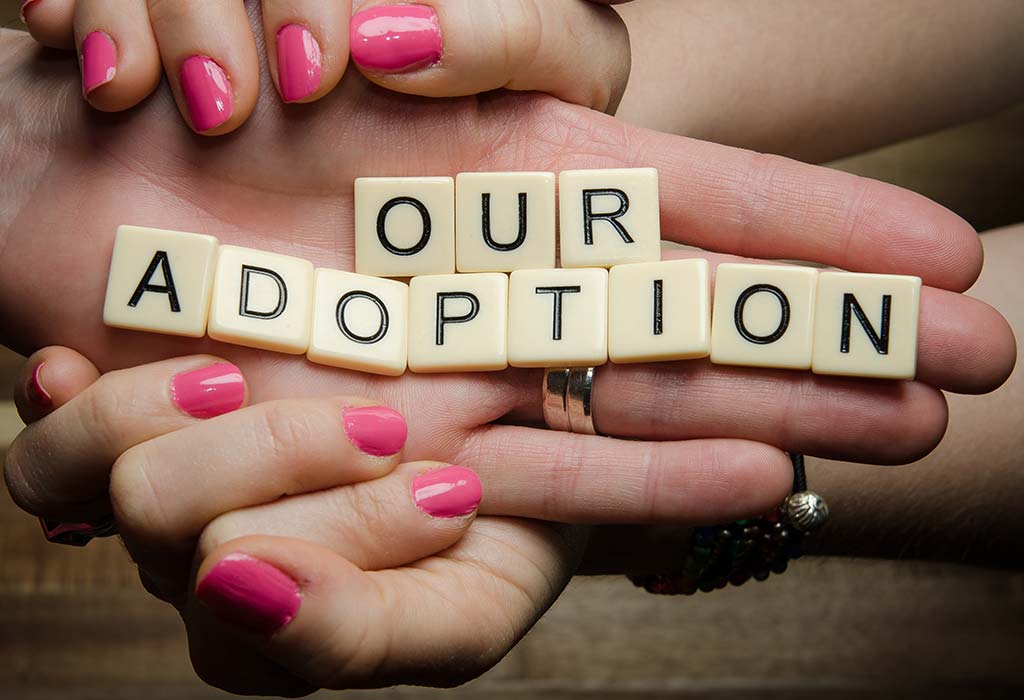 In this Article
Expanding your family requires discussions and the time to process whether you are ready or not. However, once you do, adoption will feel like the best idea. By giving a brighter future and a new life to a child, you give them the love they deserve. However, even if you are sure about adoption, many do not know how to break it to their families. It can often feel like an overwhelming situation, and it truly is; becoming new parents is no small thing.
For families adopting and welcoming a new member, breaking this news should be done in a fun and innovative way. To help you out, here are some surprise adoption announcement ideas that are just hard to miss out on.
Heartwarming Ideas to Announce Your Adoption
Go through these heart-warming adoption announcement ideas that are filled with warmth.
1. How About Creating an Adoption Storybook?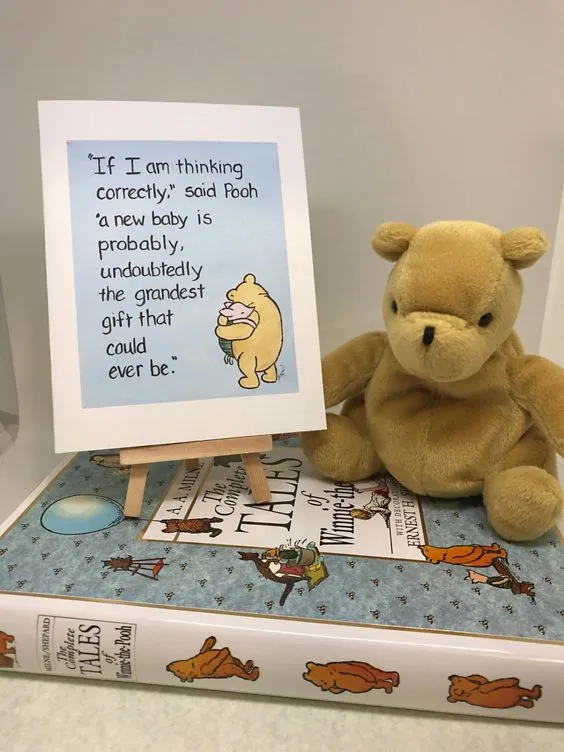 When you opt for adoption, that moment should always be cherished and celebrated, and to make this a memorable one not just for you but your family too, go for storybook adoption. You could take references from the internet and even create your adoption announcement hashtag.
2. Soon to Be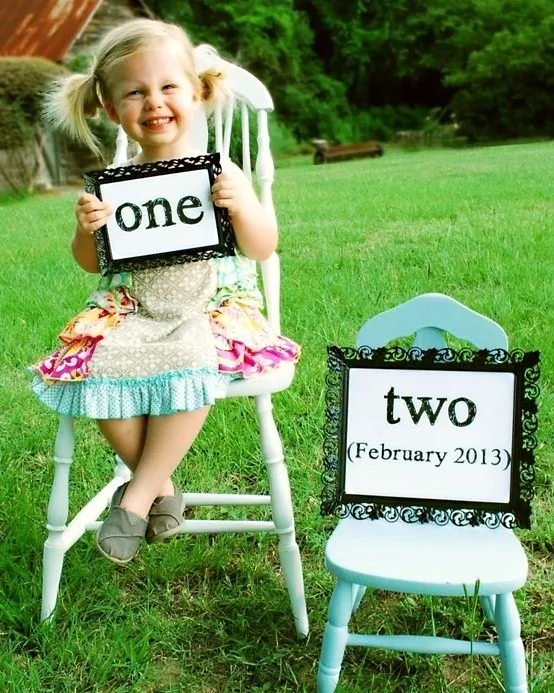 Adoption does not mean your number of family members would grow, but for a child, it is about finding a family they can now call home. If you want to do something unique, go for a 'soon to be' and add the number of family members you now have. Celebrate the new blessing that is coming to join your family.
3. Today I Got His Last Name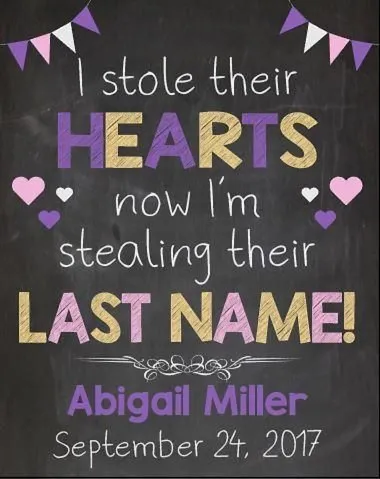 You could go for the theme of 'today I got his last name' while introducing your newest family member to your friends and extended family. Adoption is also official when a child officially gets your family's last name.
4. Parents to Be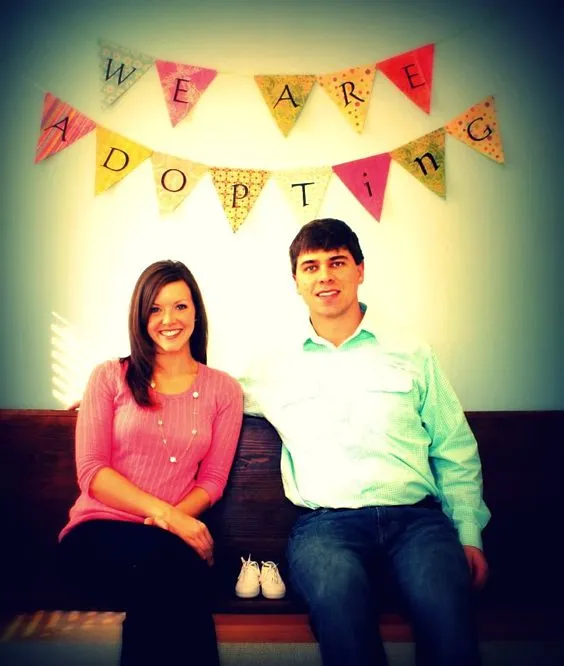 During pregnancy, it is normal to announce this new phase of your life with a 'parents to be' announcement, but you can do the same for an adoption announcement and incorporate the same warmth and feeling here.
5. Worth the Wait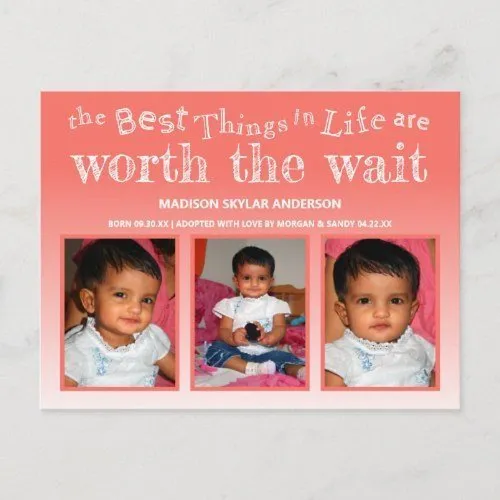 There are a lot of steps that you have to undergo before you can finally adopt, so it truly is a long period of waiting. However, the one who adopts a child knows it is completely worth it. It is best to share this joy with your family with a worth-the-wait card.
6. How About an Adoption Shower?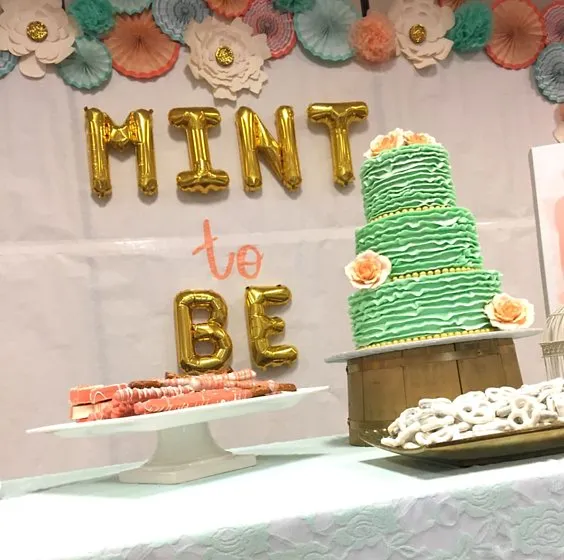 Party is necessary when celebrating such memorable moments in life, and what better to do it if not with an adoption shower? Send personalized digital invitations, and then reveal the big news on the big day!
7. Take a Photo or Video for Posting on Social Media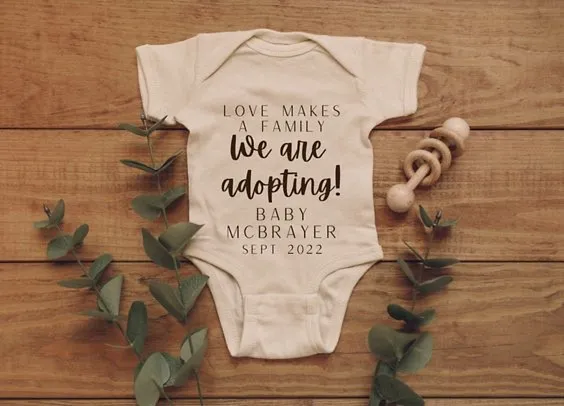 Use your social media accounts to reveal this news. Make content with your family, breaking the news of a new member joining your happy family soon.
8. Opt for a Family Photoshoot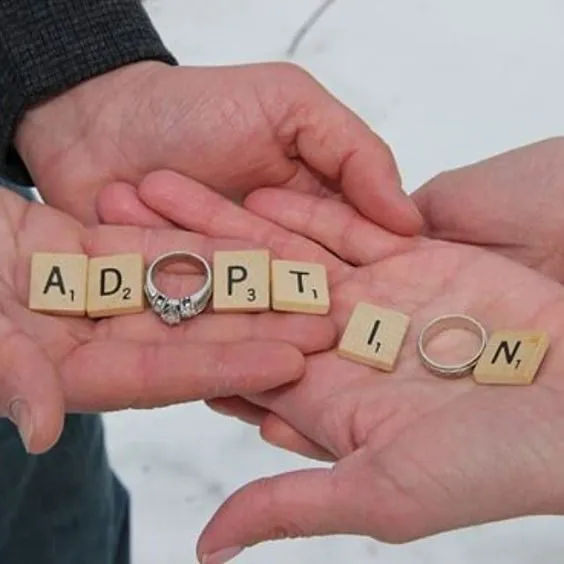 You see graduation, engagement photoshoots, or pre-wedding photoshoots; how about going for a photoshoot for your adoption announcement? Capture special moments and share them with simple messages with your loved ones.
9. Involve Your Family in It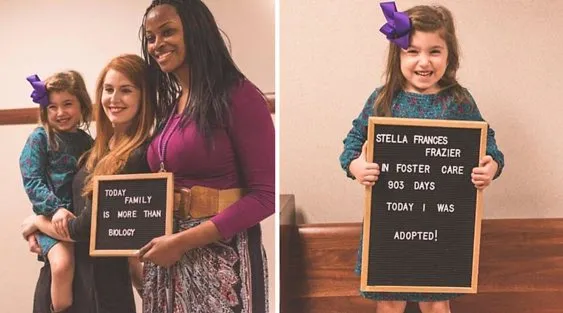 It is not just an important moment for you; your loved ones have some responsibilities as the parents' family. Make sure to involve them in the celebrations and preparations to welcome the new member. There are many ways to announce adoption, but this is a sweet way of getting your elders' blessings and support.
10. Distribute Adoption Announcement Card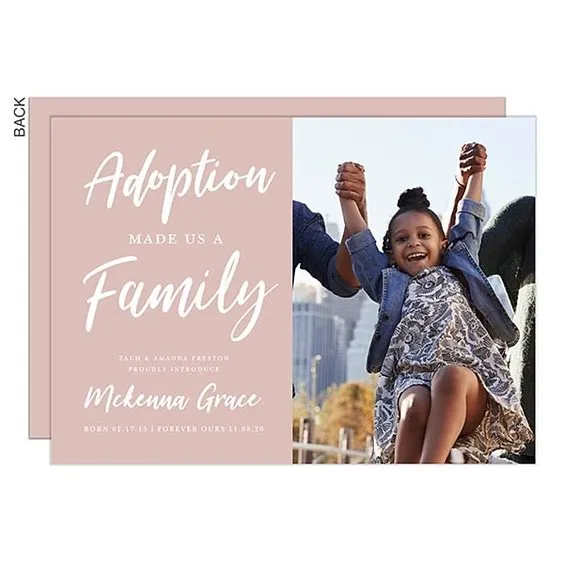 You could always opt for sending out digital announcement cards. This way, you get to share the news with many people at once. With creative announcements, they remain as virtual keepsakes too. Personalize it your way and ask for everyone's blessings.
11. How About a Personalized Artwork?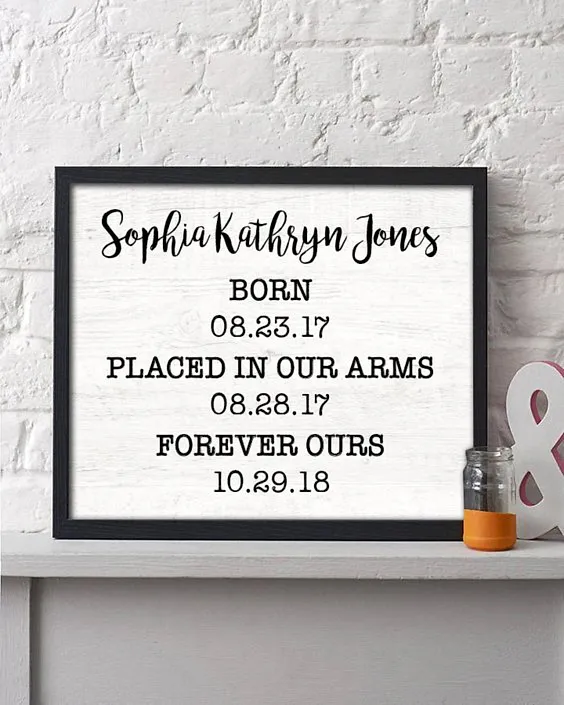 If you have a party organized and want something fun as a part of the photoshoot, go for personalized artwork.
12. 'I Am a Big Sister/Brother'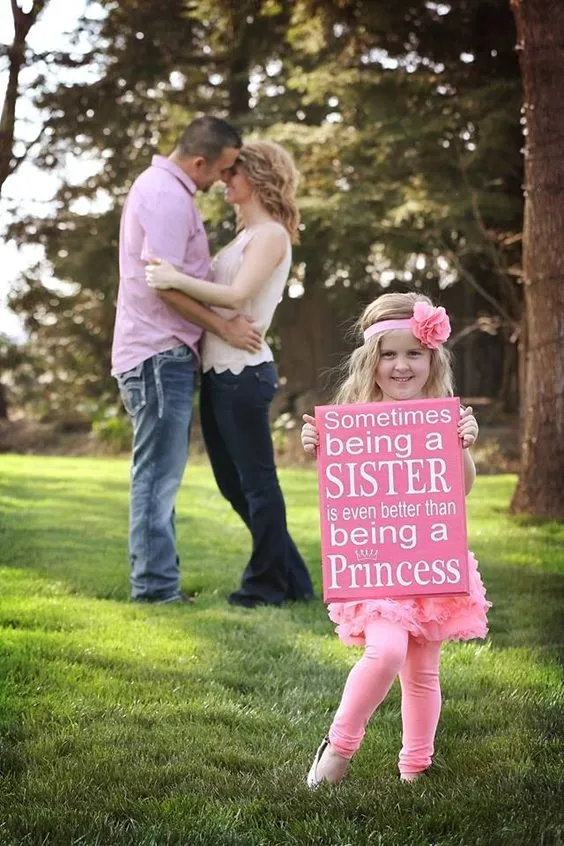 This is another great idea that we often see for pregnancy announcements where the older brother or sister announces the arrival of a new member by announcing that they would soon become a big brother or a sister.
13. Mentioning the Details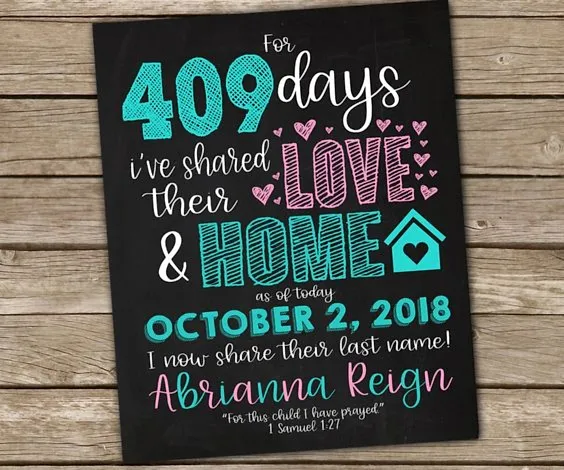 If you are hosting a party and want to reveal this wonderful news, then one must share the highlighted moments of the long adoption journey. Mention the date when you first saw your adopted child, then mention the birth date and when they found they are forever home with you.
14. A Portrayal of Your Story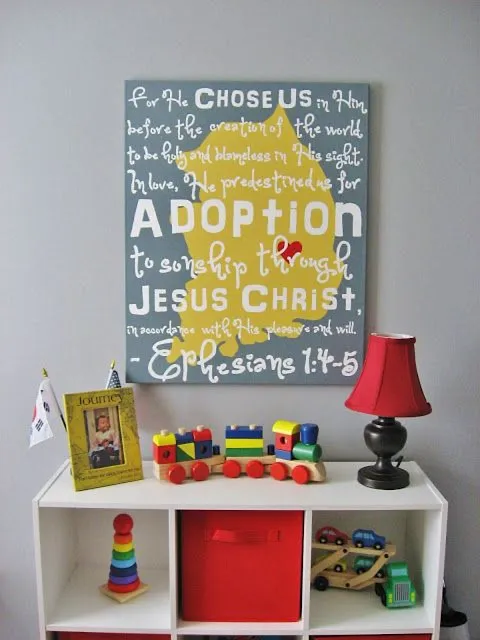 It is a creative announcement idea that might make everyone teary-eyed. Share collages and dates on a white screen, sharing pictures of when your adopted child stayed with you the first time, the day you first met them, the day the papers were signed, and the day when they finally became yours.
15. Spell It Out Loud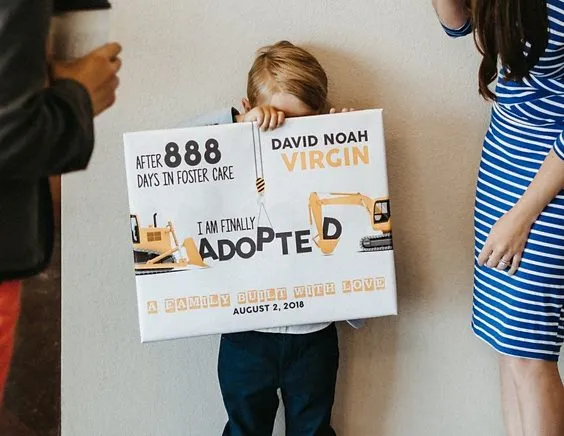 After you sign all the necessary papers, spell it out in big, bold letters, take a picture and post it on social media or use it as a family photo to send out your adoption announcement digital cards.
16. Use a Chalkboard to Reveal
We have often seen this kind of announcement idea being used to reveal pregnancy. However, you could use this idea to announce the happy news you are adopting. Just get hold of a chalkboard and click a picture and post it.
17. How About Using a Pretend Ultrasound?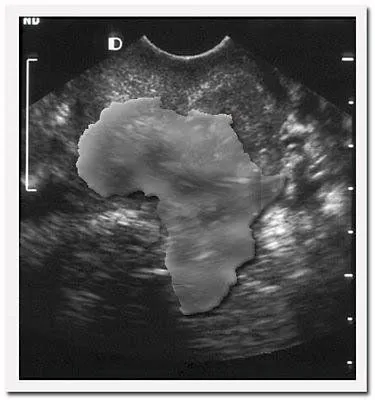 It is a perfect and unique way to welcome a new member of your life. Go for a pretend ultrasound and let your family and friends know that you are adopting. Put a heart or any other shape on the ultrasound to let everyone know it is a match!
These are some of the most innovative ideas for announcing your adoption news. Adoption will bring a huge change in your life, and it would be the beginning of a new monumental journey. Whether you host a party, go for an announcement through digital media, or share it with adoption announcement cards, many ideas are waiting to be explored!
Also Read:
Inspirational Quotes About Adoption
Techniques to Bond with Your Adopted Child
Importance of National Adoption Awareness Month