25 Kindness Quotes For Kids That Will Teach Them About Empathy and Care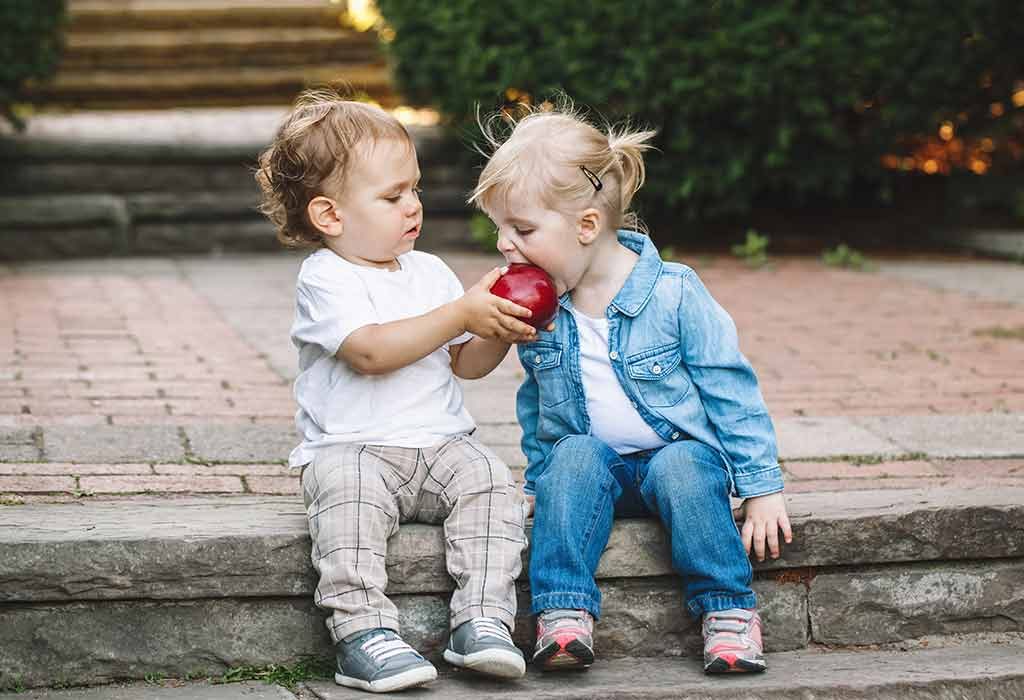 Kindness never harmed anyone, and the world can be a better place with love and kindness. A few kind words may not solve someone's problems, but they can give one the strength to deal with them. Practising kindness makes one empathetic towards others, and we all can use people who are caring and kind, don't you think? If you want to inculcate good manners in your children and want them to be caring and empathetic towards others, it's important that you start early. As a parent, you can teach your kids to be compassionate. Your little ones observe you, and if you're kind to others, they're going to notice you and learn from you. But if you need help and a little motivation to get your child started, we have some inspiring quotes on kindness that you can share with your children!
Kid-Friendly Kindness Quotes That will Inspire Them to Become a Better Person
The best thing about happiness and kindness is that it has a way of spreading and finding it's way into our hearts! When a person, be it a child or an adult, shows a random act of kindness, he/she inspires others to do the same. If you want your little ones to be kind and caring, all they need is their role model (you) to do the same and some motivational quotes to get started!
We bring you some beautiful quotes on kindness and empathy that are meaningful and easy-to-understand. Kids will surely be able to understand the meaning and also spread their warmth and cheer. Given below are 25 kindness quotes for children:
Try to be a rainbow in someone's cloud.― Maya Angelou
A single act of kindness throws out roots in all directions, and the roots spring up and make new trees. The greatest work that kindness does to others is that it makes them kind themselves. ― Amelia Earhart
Never look down on anybody unless you're helping him up.― Jesse Jackson
If you judge people, then you have no time to love them.― Mother Teresa
I learned compassion from being discriminated against. Everything bad that's ever happened to me has taught me compassion.― Ellen DeGeneres
You can always give something, even if it's only kindness.― Anne Frank
Three things in human life are important. The first is to be kind. The second is to be kind. The third is to be kind.― Henry James
Peace cannot be kept by force. It can only be achieved by understanding.― Albert Einstein
You can only understand people if you feel them in yourself.― John Steinbeck
Be kind, for everyone you meet may be facing a harder battle. ― Plato
Be kind whenever possible. It is always possible. ― Dalai Lama
No act of kindness, no matter, how small is ever wasted. ― Aesop
That best portion of a man's life: his little nameless, unremembered acts of kindness and love. ― William Wordsworth
To the world, you may be one person, but to one person you may be the world. ― Dr. Seuss
Constant kindness can accomplish much. As the sun makes the ice melt, kindness causes misunderstandings, mistrust, and hostility to evaporate. ― Albert Schweitzer
I think kindness is my one number one attribute in a human being. I'll put it before any other things like courage or bravery or generosity or anything else. ― Roald Dahl
Kindness in words creates confidence. Kindness in thinking creates profoundness. Kindness in giving creates love. ― Lao Tzu
Love and kindness are never wasted. They always make a difference. They bless the one who receives them and they bless you, the giver. ― Barbara De Angelis
The test of our progress is not whether we add more to the abundance of those who have much, it is whether we provide enough for those who have too little.― Franklin D Roosevelt
The purpose of life is not to be happy. It is to be useful, to be honourable, to be compassionate, to have it make some difference that you have lived and lived well.― Ralph Waldo Emerson
Too often we underestimate the power of a touch, a smile, a kind word, a listening ear, an honest compliment, or the smallest act of caring, all of which have the potential to turn a life around. ― Leo Buscaglia
If there is any one secret of success, it lies in the ability to get the other person's point of view and see things from his angle as well as your own. ― Henry Ford
Do your little bit of good where you are, it's those little bits of goods put together that overwhelm the world. ― Desmond Tutu
Kind words can be short and easy to speak, but their echoes are truly endless. ― Mother Teresa
We may have all come on different ships, but we're all in the same boat now. ― Martin Luther King Jr.
We hope that the above short kindness quotes will motivate your children to practise kindness and be compassionate and empathetic towards their peers and everyone they meet. Let them read these quotes and ask them to discuss them with friends. If your little ones are too young, you can read out these quotes to them and help them understand what they mean. These quotes will work as motivation and inspire your kids to be kind and caring, which will only help them to grow up to be kind and responsible individuals!
Also Read:
Educational Quotes That Will Inspire Your Kid to Study
Inspirational & Motivational Quotes for Kids
Perfect Quotes For Kids To Sum It Up