Seafood Pasta Salad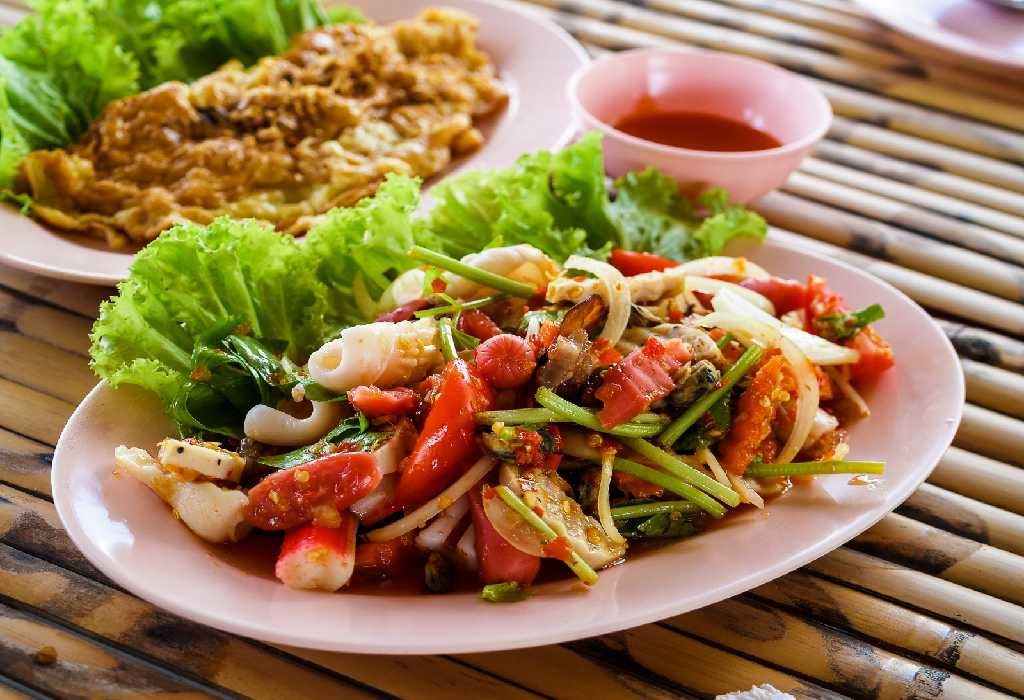 In this Article
The Seafood pasta can be a quick snack or an early dinner for your little on on those cold wintry nights. You can add cooked veggies and meat of your choice. If you like a spicier version you could add a chilli. Kids love pasta and this one is sure to be a hit.
| | | |
| --- | --- | --- |
| Serves | Preparation Time | Cooking Time |
| 4 People | 10-15 Minutes | 3 to 4 hours. |
Ingredients
1 cup pasta
2 tbsp white vinegar
1/2 cup olive oil salad dressing
1 tbsp sugar
3 tbsp milk
1 tsp salt
1/2 cup cooked green peas
1 cup cleaned deveined prawn
1/2 cup vegetables of your choice
1/4 tsp pepper
Method
Step 1
Carefully clean the prawns and devein.
Step 2
Now heat a little oil in pan and saute the prawns. Cooked prawns will turn pink and curl up. Avoid prawns if your child is allergic to seafood.
Step 3
Cook the peas and vegetables in a little water. Use this water for later use.
Step 4
Boil the pasta in a bowl of salted water. When the pasta is soft, drain it and keep it aside for cooling.
Step 5
In another bowl, take all the ingredients and whisk together.
Step 6
Adjust salt and pepper to your little one's taste.
Step 7
Mix into this the cooked veggies and prawns and keep in the fridge for 3 to 4 hours.
Step 8
Serve chilled.
Nutritional Information
Serving size: 1 cup
Calories
308
Sodium
180 mg
Total Fat
1 g
Potassium
0 mg
Saturated
1 g
Total Carbs
10 g
Polyunsaturated
0 g
Dietary Fiber
0 g
Monounsaturated
0 g
Sugars
0 g
Trans
0 g
Protein
10 g
Cholesterol
10 mg
Vitamin A
0%
Calcium
0%
Vitamin C
0%
Iron
0%
*Percent Daily Values are based on a 2000 calorie diet.
Your daily values may be higher or lower depending on your calorie needs.
Tip: For frying, add approximately 10 grams of fat per serving at 9 K cal/gm of fat.