Pizza Smileys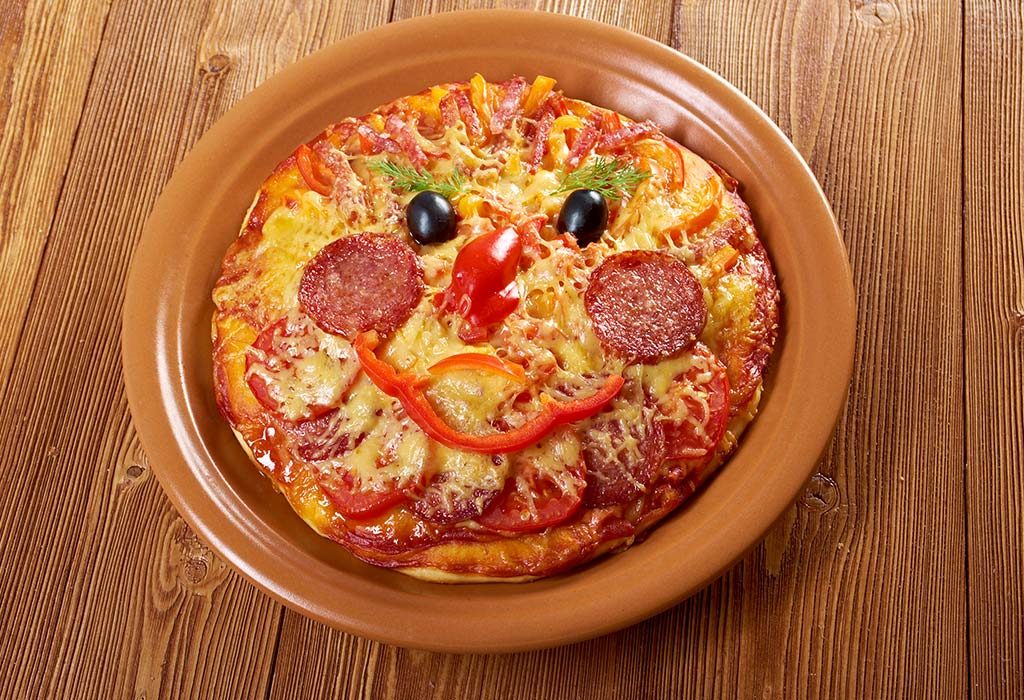 In this Article
Cooking with kids is one activity where you can make up for the time you otherwise don't get to spend with your kids. This not only teaches them the basic life skill of cooking but also helps in building enormous amounts of self-confidence in them. Your kids will get a hands-on experience and it will also give way to your child's imagination to run wild. And don't forget to praise him as he preps up the meal.
| | | |
| --- | --- | --- |
| Serves | Preparation Time | Cooking Time |
| 4 People | 10-15 Minutes | 20 -25 Minutes |
Ingredients
4 burger buns, cut into half
½ cup pizza sauce
8 cheese slices
Veggies (green, red and yellow pepper, carrot, capsicum, olives), as desired.
Method
Step 1
Preheat the oven to 350F. Place the burger bun halves in the oven and let it bake for 5 mins. (In 5 mins it will turn slightly crispy but would still retain the softness).
Step 2
Remove the bun halves from the oven and top each half with pizza sauce followed by the cheess slice. Make sure that the ends of the cheese slice are torn out to fit the circular bun.
Step 3
Place the red pepper as eyes, olive as nose and the green pepper slices as the mouth.
Step 4
You can also make the tongue, cheeks and hair using your creativity.
Step 5
Or you can hand over the buns to your kids and let them make the faces.
Step 6
After all the buns are done, place them back into the oven and bake for another 10 mins.
Step 7
Remove, let it cool and serve with ketchup or mint chutney.
Nutritional Information
| | |
| --- | --- |
| Calories | 383 K cal |
| Proteins | 20.5 g |
| Total Fat | 20.8 g |
| Total Carbohydrates | 30.2 g |
| Cholesterol | 59 mg |
| Sodium | 723 mg |
| Potassium | 190 mg |