An Untold Love Story of a Husband and Wife in a Long Distance Relationship!!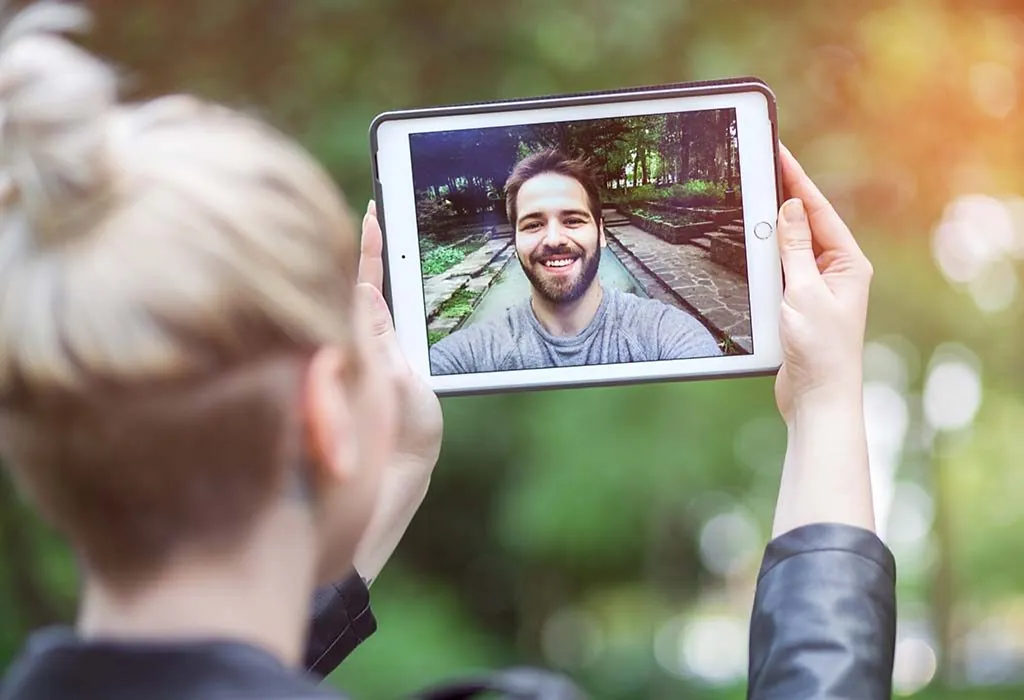 She was becoming flushed. Something had occurred, something was without doubt occurring, however, what was it? Indeed, even she was not ready to get it. She remained before the mirror appreciating herself. She touched her face, "Uh oh! my eyebrows require trimming" she said to herself, "Even the upper lips are so alarming, I should go to the parlour."
She quickly put on something else and ventured out of the house. Was this the same young lady who did not have any desire to go to any parlour ever? Was this the same individual who simply disliked any cosmetics? Indeed, she was the same individual. At that point, what happened today? For what reason did she need to look beautiful?
That day she completed her eyebrows, her upper lips done, got a new hairstyle and got her face glowing. She realized that he preferred her to be straightforward. It was 3 pm, she was energetically hanging tight for a Skype call with him. All things considered, it was in 5 days that she would see him. She wore the new blue dress that he had gifted her when they last met. Then, when her telephone rang, her hands trembled, her pulse expanded, her face reddened, however she missed his first call. He called once more, she got the call and said 'Hello'.
He said 'Hello, you missed the first call, I thought you were occupied'.
"No, I was going to get it but it got cut", she grinned.
They discussed everything, she was hanging tight for him to compliment her. Be that as it may, they completed their call and he didn't. With a dismal face and an overwhelming heart, she went into the illustration room. She began to muse to herself, "Perhaps I feel he has overlooked me? Be that as it may, that is impractical, I realize that even he misses me and aches to see me. Then for what reason didn't he say anything? Possibly he was occupied with some work and did not see me appropriately," she comforted herself.
After an hour, when she checked her Whatsapp, he had sent 5 messages.
'You looked so pretty today! We saw each other after 5 days. Consistently turns out to be so intense without you. I can't state how I remain without you, however then fate brought this into our life, and now I will set every one of the things right. I adore you and will love you till time everlasting. Try not to release that grin off your face since that is my quality.'
Tears streamed down her cheeks. The bell rang and Mahi, her 6 years of age little girl was home after a school outing. 'Mom', she embraced her 'Did Papa call today? Did you reveal to him that I went for a cookout?'
'Truly nectar, daddy called and I let him know. He misses us so much, he needed to see you' and she embraced her as well.
It was love that was developing increasingly more grounded among Ruhi and Kartik who got hitched, remained cheerfully, however then one day, fate incurred significant damage and their lives changed.
He needed to travel to another country to work and she remained home with their little one. It was following 14 years of their harmony that they needed to part. Life moved like a joyride in these 6 years, yet every passing day made their adoration more grounded and their affections for one another developed multifold.
Their school sentiment was back, they went gaga for one another once more, hanging tight for one another's call, late night missed calls, sitting tight for messages, preparing for one another and after that a wait..a hold up that had no due date.
A longingt to be one again as always, a hold on to be in one another's arms, a trust that a family will be upbeat again for eternity. An adoration that bloomed…that they felt and made them stay strong…staying endlessly at inaccessible grounds yet together…
Disclaimer: The views, opinions and positions (including content in any form) expressed within this post are those of the author alone. The accuracy, completeness and validity of any statements made within this article are not guaranteed. We accept no liability for any errors, omissions or representations. The responsibility for intellectual property rights of this content rests with the author and any liability with regards to infringement of intellectual property rights remains with him/her.