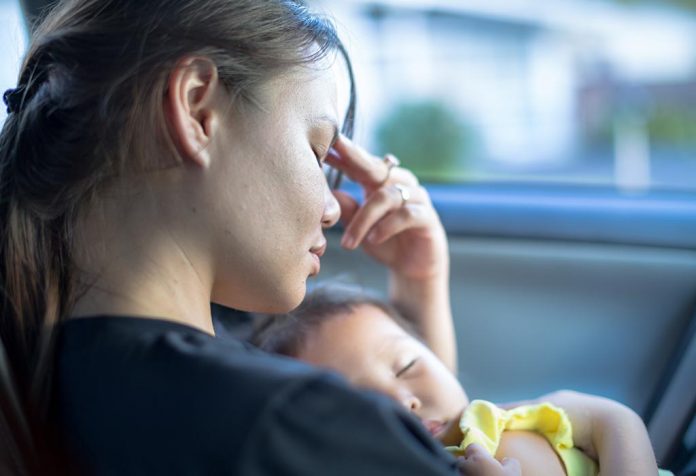 Last Updated on
This story is my personal experience about things I had gone through when I failed to breastfeed both my babies. It is dedicated to all the mothers who were unable to breastfeed their babies despite their constant efforts. Our society only applauds the efforts of the mothers who breastfeed their babies and relate to it as the most precious experience of motherhood. Yes, it is important for a baby to get breast milk. We celebrate the day babies are breastfed. But, what about the mothers who were unable to breastfeed? Don't have the right to celebrate their feeding experience?
Milk in any form is the most important source of nutrition for babies. Mothers like me always feel guilty that they were unable to breastfeed, but we love our little ones equally. My struggle started after I gave birth to my first baby boy. Everyone was so happy seeing the little bundle of joy. But, soon I realised my biggest physical disability. Yes, I use this word because breastfeeding is such an integral part of motherhood. I had inverted nipples or in simple words flat nipples which my little one was unable to latch on to. I got highly disappointed and sad. I felt like I failed at the very first step of motherhood.
I still remember I asked the nurse what will my child drink now. She calmly told me not to worry, and meanwhile recommended feeding formula milk. I was worried about my baby choking on the milk if it is fed with a spoon. But, my husband told me they are experienced enough to handle the situation.
That very evening I was allowed to meet my family members who had come to meet the baby and me. The first question everybody asked was whether I breastfed the baby. My husband explained them the issue, but they were not convinced with my efforts and said I must not have tried properly. I assured them I would try again and then the women started sharing their breastfeeding experiences and saying how easy it is to feed your baby. I only listened to everyone with my head down. I could only see my husband understanding what I was going through, and every other advice was hurting me.
After everyone left, I asked the nurse if there was a way I can feed breast milk to my baby. She suggested I could express it in a bowl and she would feed him. I agreed to her instantly and asked for a bowl. She provided me one, and I started expressing milk with my hand. It was very painful because my breast had become hard and heavy with milk. But, I had to do it for my baby. I cared for nothing and expressed the milk day and night. The nurse asked me to take rest as I had a c-section. I still remember the nurse came with a broken syringe and tried expressing milk. It was so painful, but she did not stop. I was crying, but she made me bear the pain saying I will be able to feed my baby.
The real nightmare started after I was discharged from the hospital. I did not know how to feed milk with a spoon. I gave it a try, but my baby choked, and I got frightened to the core seeing him choke. My mother recommended bottle-feeding the baby. Some recommended tying the nipples with a thread so that they come out, and some asked me to continue to expressing milk with a syringe. I did all of it, but failed and failed badly every time.
Then my husband took a stand and asked everyone to stop bothering me. He told them firmly that I am a mother, too and will do the best for my baby. I realised, yes, I am a mother too. So what if I was not able to breastfeed? I will always do my best for my baby. I will provide the best upbringing, the best nutrition, the best morals to my baby.
So, stop regretting and celebrate your motherhood.
Disclaimer: The views, opinions and positions (including content in any form) expressed within this post are those of the author alone. The accuracy, completeness and validity of any statements made within this article are not guaranteed. We accept no liability for any errors, omissions or representations. The responsibility for intellectual property rights of this content rests with the author and any liability with regards to infringement of intellectual property rights remains with him/her.