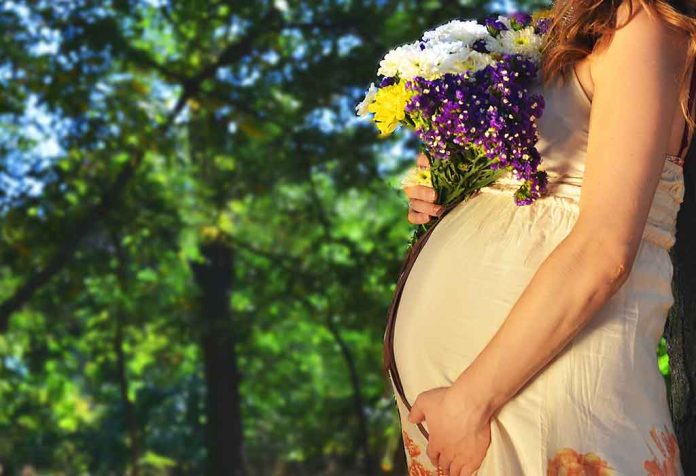 Last Updated on
I had been listening to spiritual videos for a long time. I liked how we take charge of anything and everything that goes on in our mind. I would practise it in day to day activities and see how stable I could remain in a particular situation. But I never knew that the biggest implication of spirituality would be in the entire journey of pregnancy and of course, at the time of a normal vaginal delivery.
Hi. I am Poonam Roy, currently a mother of a 4-month-old son.
My pregnancy was timed accurately with this infamous virus and lockdown started immediately after I got two lines on the pregnancy kit one lucky morning. My husband was on leave for about a month initially and did all that he thought would ease this journey. But soon I was alone in the house, oops not alone actually, trying to cope with the changes in my body.
Amongst the sleepy, very sleepy mornings in the first trimester, not wanting to cook yet having to cook and eat and eat a lot. Being answerable to the family members over the phone as to how I am taking care of myself and the child. Sleepless nights, not being able to sleep like I did, not being able to walk as fast as I did to complete the household chores, trying to be normal and happy and defeating the mood swings. Feeling hungry but not energetic enough to cook. Amongst all these, I made sure I was filling myself with as much empowering information about God and positivity. Whenever I felt like giving up, that information would save me and I would spring up again, would wipe my tears from the corner of the eyes before they could shed.
Towards the end of the pregnancy when everyone was concerned about the baby weight, my son inside weighed 1.3 kg and the radiologist would say, Poonam, khana nahi kha rahi ho kya and my family would say, abhi non veg chhorne ki kya zaroorat thi, abhi to tumhe proteins chahiye, proteins (as if…) My husband supported me in this, and made a diet chart for me which I would follow religiously, apart from cooking, cleaning and walking around the house like a penguin! I knew that at the time of birth the baby will be of perfect weight and kept thinking the same. Thoughts manifest.
Finally came the day of the delivery. Thanks to all the meditation and practice of self-empowerment by thinking right at the required time, I was of the most stable mind at that time in my family. When I reached the hospital that evening, they found the baby's heartbeat reducing and I could hear the slowing down on the ECG. But I kept saying to myself 'All is well and everything is perfect'. The doctor said we shall expect something by tomorrow morning but I knew something is about to happen in the Amrit Vela itself.
And that pain oh my God! I am very lean and thin and malnourished by looks and I still don't know how I managed to endure that pain. All the while I kept repeating to myself: I am a powerful soul, God's power is with me. I visualised God's light and filled so much power in me that I pushed hard enough and delivered at 3.27 am. And yes, 2.84 kg.
Always remember God is there all the time. All you have to do is tune to His frequency. You shall start receiving his signals instantly. Try it to believe it.
Thank you.
Disclaimer: The views, opinions and positions (including content in any form) expressed within this post are those of the author alone. The accuracy, completeness and validity of any statements made within this article are not guaranteed. We accept no liability for any errors, omissions or representations. The responsibility for intellectual property rights of this content rests with the author and any liability with regards to infringement of intellectual property rights remains with him/her.