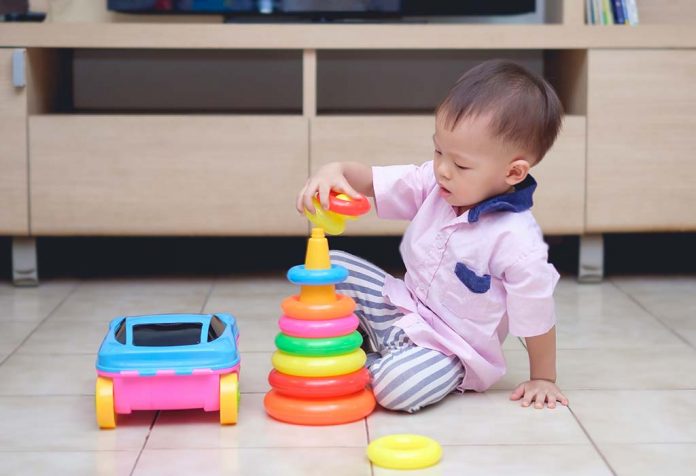 Nowadays, big toy-stores are filled with shiny, blinking-talking expensive battery toys calling out to parents to spend their hard-earned money of them, all of which do nothing except making kids more and more technology-driven. We have forgotten those age-old classic colourful rings, blocks etc., which actually urge kids to not only think but also learn and develop many skills which are necessary to lead a successful life.
Let's find out why these seemingly simple and basic toys are considered the superstars of toys and how they help in the early growth of kids:
While trying to place the ring on the cone or trying to put one cup into another, babies develop hand and eye coordination as they figure out the right place to put the right thing.
While picking up the blocks or cups toddlers learn to develop their pincer grip, which is picking up things with first finger and thumb instead of their palms as it gives them better control while placing them in the right place.
When kids play with toys like stacking rings or sort coloured blocks by putting them in particular pegs, they develop the intentional 'grip and release hold', a fine motor skill required later on for more complex tasks like writing and using cutlery etc.
When you see your baby trying to stack rings/blocks or nest cups or insert different shaped blocks in their corresponding holes, you see a look of extreme concentration on their face. There they are learning problem-solving skills through the trial and error method. This brain exercise contributes to cognitive development.
While stacking/nesting kids also learn visual and spatial measurement as while placing the objects, they need to estimate where all the pieces should go in relation with other pieces.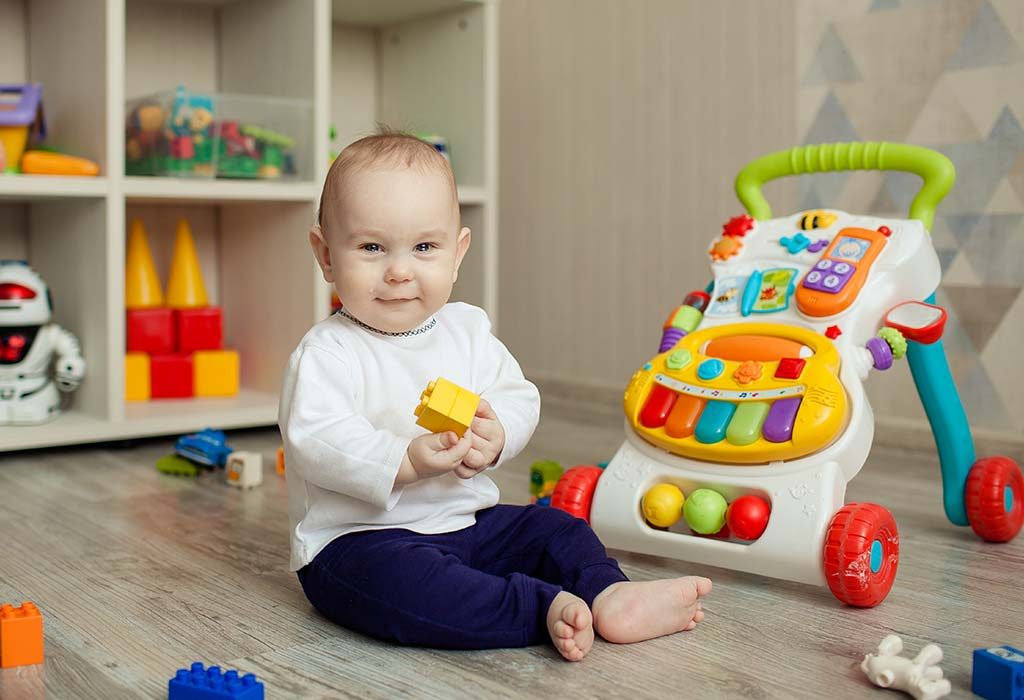 These toys are great tools to teach the concept of language to kids. You can not only communicate different colours, shapes and numbers but also teach different concepts like volume (through nesting cups), counting, sequencing (which piece should come next), and comparison (by placing biggest and smallest piece together). You can also lay the groundwork for geometry by teaching sides, for example, through 3-D shapes once kids have mastered the basic ones.
There is never only one way to play so give your kids time to think out of the box and play with these toys in whichever way they want. Whether it's stacking instead of nesting cups or making a tower out of them, just be patient and let them find their own way to be creative.
They are not very expensive and provide just the right amount of stimulation to warm up little brains for bigger lessons to come.
These toys require you to spend quality screen-free time with your kids as it's you who should show the correct way to stack, sort or nest things and encourage your little one to follow you. With this, kids not only feel safe and treasured but it also builds up their self-confidence.
There is no perfect age to introduce these toys, and you can get them for kids as young as 6 months old. At an early age, kids will only carry or throw them but as they grow up they will figure out the correct way to play with them. In fact, once your kids have mastered them you can even move on to advanced versions like sensory ones with different textures or three-dimensional ones.
These toys are not only timeless but are must-haves for every kid. I am not telling you to not buy those super expensive talking-blinking toys as they also can be fun but also don't forget these important ones.
Disclaimer: The views, opinions and positions (including content in any form) expressed within this post are those of the author alone. The accuracy, completeness and validity of any statements made within this article are not guaranteed. We accept no liability for any errors, omissions or representations. The responsibility for intellectual property rights of this content rests with the author and any liability with regards to infringement of intellectual property rights remains with him/her.