Diaper Hygiene Rules for First-time Moms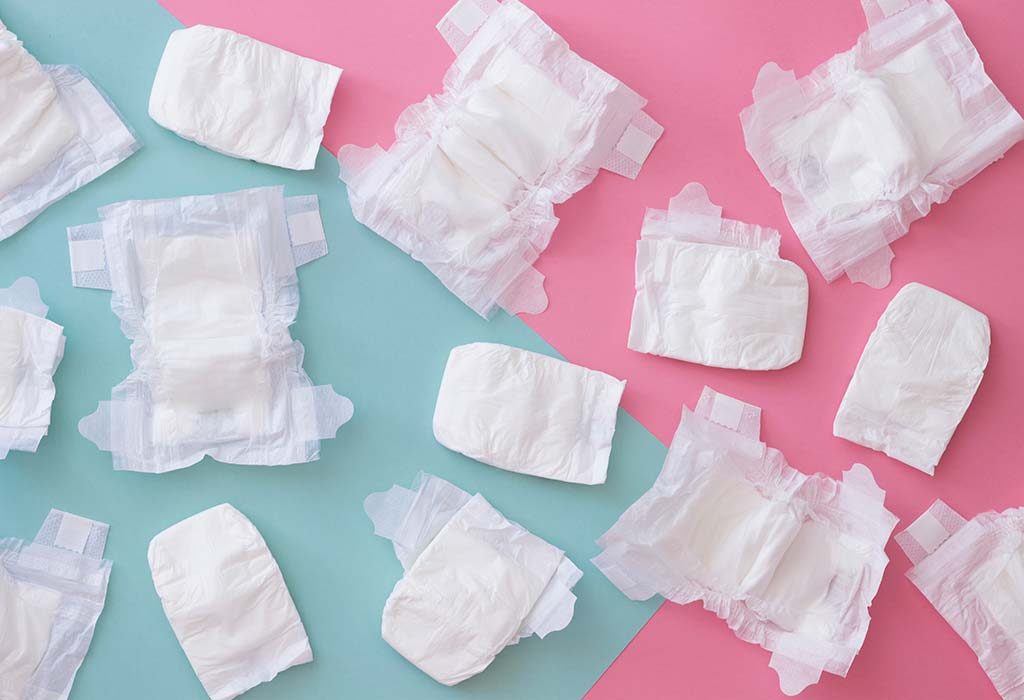 Diaper rash? There are many parents who have this question in mind. I, being a first-time mother, know how it feels to see your baby cry due to discomfort. There are few simple and easy steps to prevent and heal a diaper rash.
1. Choose a Good Diaper
There are many brands available in the market today, but choosing the right one for your baby is key. You can also go for cloth diapers if you want to. You should look for the material it is made of, for how long it can be used (though it has to be changed every 3-4 hours or immediately if it is soiled), the type and size because if the fitting is not proper, it may leak or you may end up having a diaper blast, ease of handling and disposing, and lastly brand and cost since many good brands have online discounts and you have an option to choose according to your budget without compromising on your baby's comfort and health.
2. Cleaning and Changing
You will have to keep a note of your baby's output on a day-to-day basis and note down the changes as he/she grows. The diaper should be changed every three hours if not soiled and changed immediately if soiled even if it is a peck, which is very important to prevent a diaper rash. Many parents use wet wipes to clean their baby's bottoms, which should be avoided since too much usage of wet wipes can also cause diaper rash. These contain harmful chemicals and may change the pH of your baby's skin thus causing irritation. Instead, you can use a clean, soft cotton cloth dipped in warm water to clean the area or just your clean hands soaked in warm water. Place your baby on a dry sheet and allow the area to air dry for some time, then express a few drops of breast milk in a small cup, apply the milk on your baby's bottoms and wait for it to dry by holding baby's legs for a few seconds. This can be done regardless of your baby having a rash as breast milk acts as a natural rash cream; it dries to form a protective layer around the area. You can also use a diaper rash cream to top the breast milk if you see any redness or rash, but choose a mild organic cream that is safe for your baby. I suggest not making your baby wear any diaper if you notice redness or rash until it subsides, otherwise you can go ahead and change to a new diaper. I always make it a point to leave my baby without a diaper for at least an hour or two everyday, when I get time to sit beside her to play. So that I can always supervise and change the dry sheet if needed.
3. Disposing of a Diaper
Disposing of a diaper in a proper manner is essential for a healthy environment. Many parents just throw the diapers on the road and don't care about Mother nature or maybe they do so due to ignorance, but all of us should take time to save our environment by cleaning the soiled diapers in the toilet before disposing them off. Now-a-days waste disposal and segregation is being implemented everywhere and the cleaned diapers should be wrapped properly and disposed of as 'Medical Waste'.
4. Diaper Hygiene during Travel
Many parents nowadays like to travel with their babies, be it on official work or a holiday. Follow the same steps you do at home as much as possible, carry a lot of diapers, rash cream, dry sheets and if you don't get enough water to clean, you may opt for a mild wet wipe without any harmful elements like fragrance, paraben, etc. You should wash the wipes thoroughly with warm water and store them in a clean case when you pack your diaper bag. As soon as you reach your destination, clean your baby's bottoms thoroughly with warm water and air dry as mentioned earlier and then change. Always keep checking for any symptoms of rash and if it worsens, take your baby to his/her pediatrician immediately.
Disclaimer: The views, opinions and positions (including content in any form) expressed within this post are those of the author alone. The accuracy, completeness and validity of any statements made within this article are not guaranteed. We accept no liability for any errors, omissions or representations. The responsibility for intellectual property rights of this content rests with the author and any liability with regards to infringement of intellectual property rights remains with him/her.