Cheddar Cheese Biscuits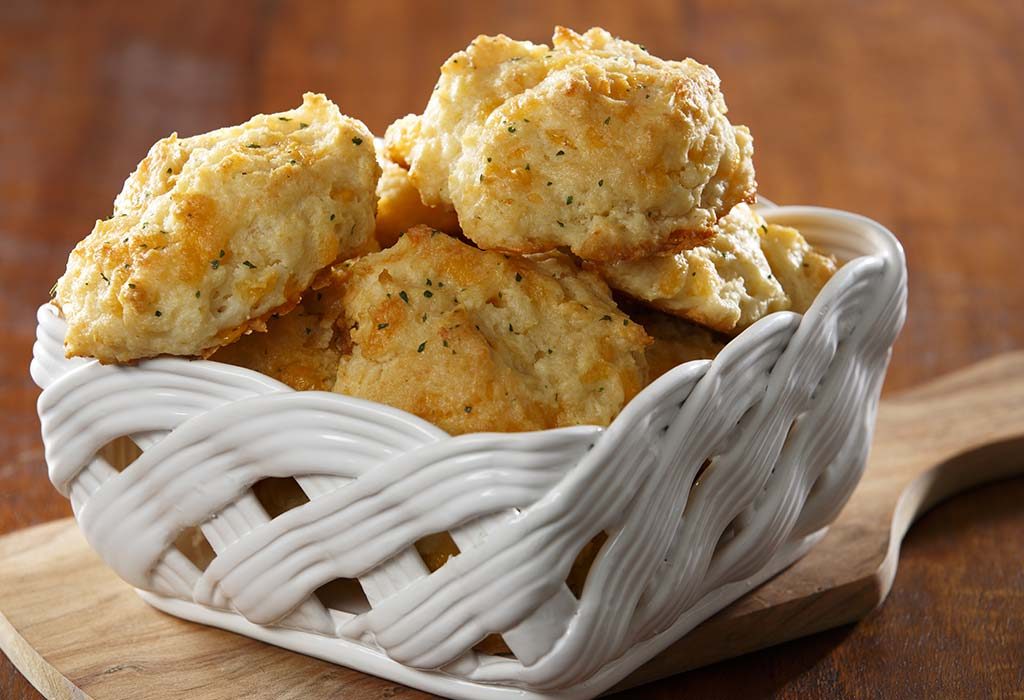 In this Article
This new year, surprise your family with some restaurant-style fancy biscuits. Laced with butter and cheese, these biscuits are super addictive and make a delicious starter. Also, they go well with beer, wine and champagne. Simple, salty, and scrumptious, these biscuits are perfect for an all-friends shindig.
| | | |
| --- | --- | --- |
| Serves | Preparation Time | Cooking Time |
| 8 People | 30-35 Minutes | 15-20 Minutes |
Ingredients
250g all-purpose flour
1/4 teaspoon salt
1/2 teaspoon black pepper
2 teaspoons baking powder
7 tablespoons butter, cold
3 oz. grated Parmesan cheese
3/4 cup buttermilk
Black salt for topping (optional; but don't use table/iodized salt)
Method
Step 1
Keep the oven for preheating to 425F. In a bowl, whisk together the flour, black pepper, baking powder, and salt.
Step 2
Cut the butter into small pieces. You have to ensure that the butter stays cold. If you feel that the butter is getting warm, then place them in a bowl and put it in the freezer for about 10 minutes before continuing.
Step 3
Toss the butter with the flour mixture until it get coated properly. Again, if you feel that butter is getting hot in your hands, place the whole mixture in the freezer for a few minutes. Add the cheese and toss until the mixture gets coated properly.
Step 4
Add a slow stream of buttermilk, and mix it with your hands until it just comes together. Do not over-knead.
Step 5
Roll the dough out onto a lightly floured surface. Knead once or twice; no more. Form into rough squares and top with a bit of high-quality salt, if using. Bake for 12-16 minutes or until golden.
Nutritional Information
| | |
| --- | --- |
| Calories | 281 Kcal |
| Proteins | 5.4 g |
| Total Fat | 4.0 g |
| Total Carbohydrates | 59.5 g |
| Cholesterol | 0 mg |
| Sodium | 3 mg |
| Potassium | 174 mg |