Cake with Fresh Fruits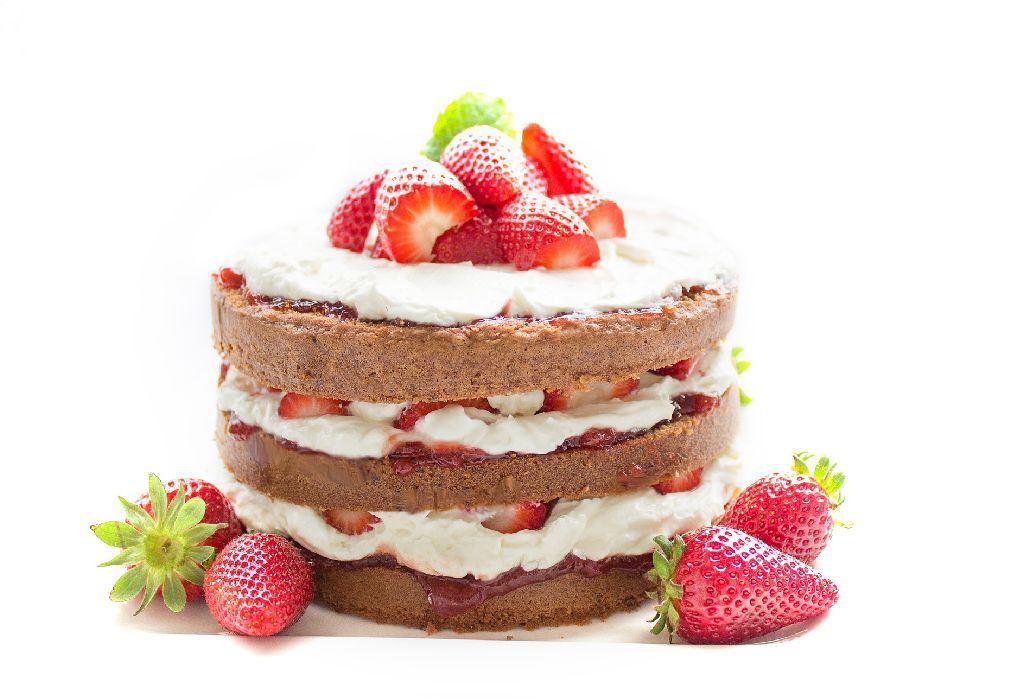 In this Article
Ask your child help decorate this cake, by allowing her to spread the whipped cream and arrange the pieces of fruit. Next, you can give her various sweetened fondant shapes and ask her to use them in decorating the cake. Let her creativity run wild while you just sit and observe – who knows you may have an artist in the making!
| | | |
| --- | --- | --- |
| Serves | Preparation Time | Cooking Time |
| 6 People | 25 Minutes | 55-60 Minutes |
Ingredients
60 g unsalted butter at room temperature
100 g cups all-purpose flour
1 tsp (teaspoon) baking powder
1/4 tsp salt
100 g sugar
1 large egg plus 1 large egg yolk
1/4 tsp pure vanilla extract
60 ml whole milk
1 cup strawberries, hulled and thinly sliced
1 cup apples, peeled and cut into stripes
150 g cream, whipped
Method
Step 1
Keep the oven for preheating to 350 degrees. Take a cake pan and butter the bottom of it, while lining with a parchment paper.
Step 2
In a bowl, whisk together flour, baking powder, and salt; set aside.
Step 3
With the help of an electric mixer, beat butter and sugar on high speed. It should become light and fluffy.
Step 4
In this butter-sugar mixture, add egg and the yolk, one at a time, beating well after each addition. Beat in the vanilla essence.
Step 5
With the mixer on low speed, add the add flour mixture alternatively with milk. Make sure that you begin and end with the flour mixture; mix just until well combined.
Step 6
Pour the batter in prepared pan and bake until a toothpick inserted in centre of the cake comes out clean. This will take approximately 30 to 35 minutes.
Step 7
Remove and cool for 10 minutes. Next, invert onto a wire rack to cool completely.
Step 8
Using a serrated knife, split the cake into half horizontally; and place the bottom half, cut side up, on a serving plate.
Step 9
Combine strawberries and apples with 2 teaspoons sugar. Using a hand blender, beat cream and 3 teaspoons of sugar in a large bowl until very soft peaks form.
Step 10
Now you can ask your kid to pitch in. Tell her to cover the cake bottom cake layer with whipped cream and on top of it, arrange the strawberries.
Step 11
Cover with top half of cake, cut side down. Top cake with remaining whipped cream. Ask her to sprinkle the sweetened edible cake decorations like colored fennel etc., on top.
Nutritional Information
| | |
| --- | --- |
| Calories | 296 K cal |
| Proteins | 4.2 g |
| Total Fat | 15.1 g |
| Total Carbohydrates | 37.8 g |
| Cholesterol | 73 mg |
| Sodium | 204 mg |
| Potassium | 223 mg |
Tip -This cake can be kept in the refrigerator and consumed the next day.
?>