The Story behind Why Gudipadwa is Celebrated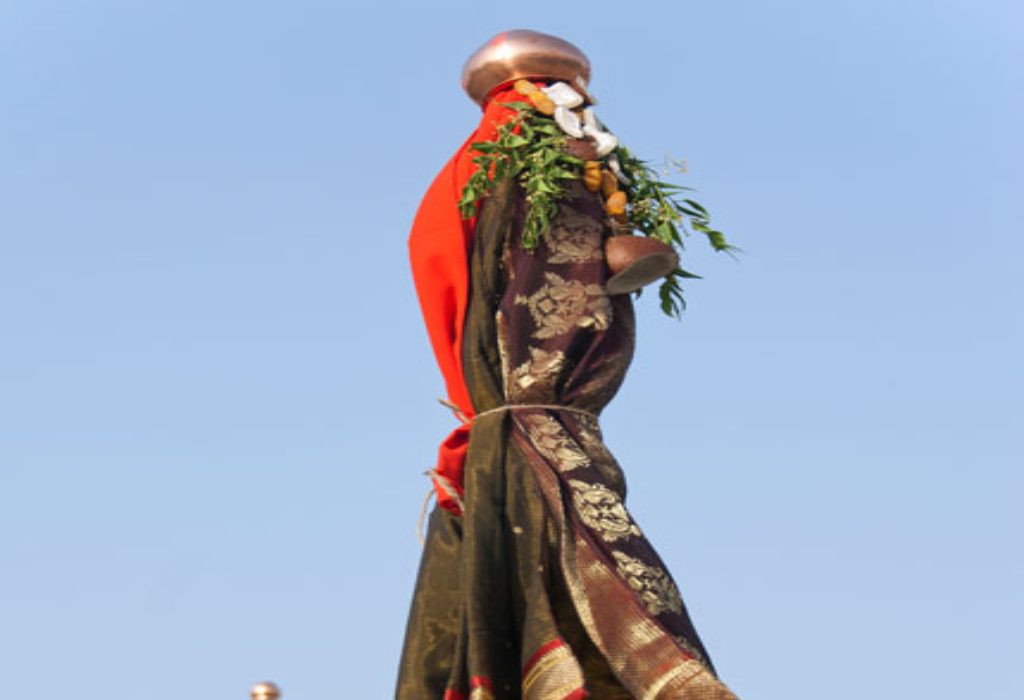 Celebrations are the very essence of India and festivals are the most prospective way for Indians to connect, given their inherent jovial mood. Regardless of what part of India you are in, you can be amazed with an endlessly long list of some predominant and less significant festivals, that can be celebrated. Gudi Padwa has a special mention in this list!
Gudi Padwa, which appears during March-April according to the Gregorian calendar, is understood to be the first day of Hindu calendar month Chaitra. However, that is one of the very basic information about it. There is much more enticing know-how about the festival and it may sound equally exciting in support of why Gudi Padwa is celebrated!
History of Gudi Padwa
Just as all other festivals, Gudi Padwa marks many prehistoric incidences to underline its significance. Mythology calls it a day when Lord Brahma recreated the world after deluge or the Pralaya. So this day symbolizes the beginning of the calendar and initiation of Sat-yuga. This is such an auspicious day to begin something fresh that you don't even have to ask an astrologist. It is that rare occasion when every moment of the day is a fateful "Muhurt". Some noteworthy events about Gudi Padwa need a special mention here.
Matsya, one of Lord Vishnu'sten incarnations or avatars, got shaped on this day. He got into this avatar to protect the earth from deluge – the Pralaya. This mythological legend somewhat resembles with Noah's Ark.
The day also signifies the killing of Vaali – the cruel king of Monkey Empire. In Ramayana, Lord Rama saved the kindhearted Sugreev from his unkind brother Vaali and ended evil.
The period of March-April is also the conclusion of Rabi crop season, and evidently a new crop season begins, namely the dulcet mango season. Gudi Padwa has long been commemorated as the harvest festival too.
Gudi Padwa – the Ritual
A more recent history about Gudi Padwa marks Maratha King Shivaji's victory march. The king's honored victory is typified with a Gudi (a long stick at the top end of which you can see a brocaded saree, a utensil, garland, neem leaves), denoting a flag. The tradition of erecting Gudi continues to this day. Padwa means Prathipada or the first day of the Hindu calendar month.
Why Gudi Padwa is Celebrated?
When gathering information about Gudi Padwa, we must talk about few other pertinent facets too. Intersection of equator with meridians is a major scientific event at the beginning of Chaitra. This intersection is known as Vasant, the pleasing season. When spring begins, nature invigorates itself by spreading a distinct charm and gratifying environ all over. This naturally blissful period is worth a celebration and Gudi Padwa aptly represents this pleasing seasonal alteration.
Precisely, Gudi Padwa holds numerous implications including mythological, historical, scientificand religious,and that is the reason it lists amongst the major Indian festivals like Holi, Dussehara and Diwali. It is a holiday in some states of India like Maharashtra and Karnataka, but it continues to be celebrated all through the nation for its multifarious significance.
Also Read:
How to Celebrate Gudi Padwa with your Family
Happy Gudi Padwa (Ugadi)- Wishes for Family & Friends
Delicious Gudi Padwa (Ugadi) Special Dishes With Recipes