Beautiful Pongal Wishes, Messages & Quotes for Your Family and Friends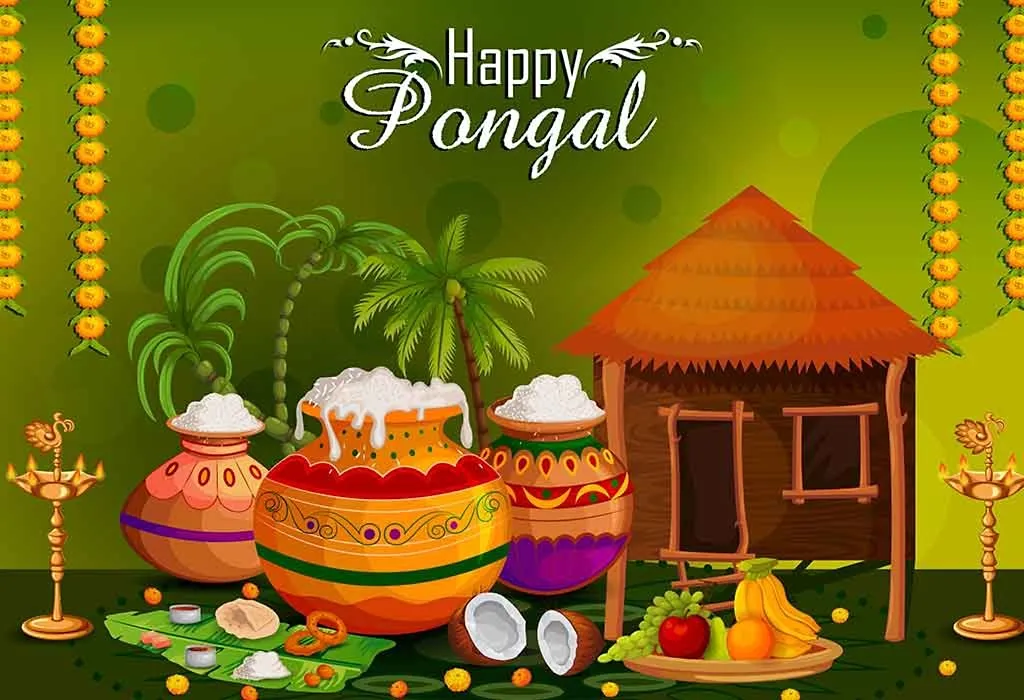 In this Article
India is known as the land of festivals, and each of these festivals represents the country's diverse culture. One such festival is Pongal which is celebrated with great enthusiasm in the southern state of Tamil Nadu.
Pongal is a harvest festival that marks the journey of the Sun towards the Northern hemisphere. It's a four-day festival that will be celebrated from January 14th to January 17th and is regarded as an auspicious time for Tamilians.
On this day, people buy new clothes and take oil baths. They thoroughly clean and decorate their homes, and the entryways of the houses are adorned with beautiful rangolis. Another highlight of the celebrations is the Pongal dish that's synonymous with the festival.
As you gear up to celebrate this beautiful festival, don't forget to share the love with your friends and family with these Pongal quotes and messages!
Happy Pongal Wishes and Messages for Your Dear Ones
Here are some lovely Pongal greetings that you can send across to spread the joy!
May this harvest festival fill your hearts and home with happiness. Happy Pongal!
On this joyous occasion, may you be blessed with peace and happiness in abundance. Wish you a happy and prosperous Pongal 2023!
Sending the most fortunate warm wishes your way on this happy occasion of Pongal!
Let us all celebrate this auspicious occasion with decoration and beautiful kolams. Happy Pongal!
Give thanks to the Almighty for every blessing you receive in your life. We wish you a Happy Pongal!
Here's sending my warm and heartfelt wishes to you and your family this Pongal. Happy Pongal!
May this festival be the beginning of your brighter days, and may you be blessed with prosperity and joy. Happy Pongal!
Pongal signifies joy and cheer and brings everyone together. Happy Pongal!
May the festival of harvest season be the one that brings along with it all that's best and everything you deserve. Have a great Pongal!
May the sweetness of jaggery, dry fruits and milk bring you the best of wishes this festive season. We wish you a Happy Pongal!
Wishing that the Almighty's blessing always be bestowed upon you and that your stocks never decrease. Happy Pongal!
Wishing you a happy and long life, prosperity, a loving family and friends, and may all your hopes and dreams come true! Happy Pongal!
On this auspicious festival of Pongal, I pray that you always have plentiful harvests. Happy Pongal!
May the Sun God shower his blessings and warmth on you and your family on this happy day of Pongal.

May happiness and good fortune enter your home this year and success touch your feet. Happy Pongal!

We have all come into this world with a bright destiny. Let us celebrate the day as the brightest day of our lives. Have a Happy Pongal!
May the sweetness of sugarcane and overflowing milk fill your life with joy and prosperity. Happy Pongal!

May the auspicious fire burn bright and bring you joy and happiness always. Wishing you a very Happy Pongal 2023!
As the Sun commences its journey towards the North, it signals the beginning of the many joyous moments in one's life. I wish you and your family a Happy Pongal!
May you climb to newer heights on this holy occasion. Happy Pongal!
Between beautiful kolams and torans, let us meet, greet and, eat. Happy Pongal to you and your family!

May this auspicious day of Pongal brings you prosperity, good health, and happiness. Wishing you a very Happy Pongal!
I wish Lord Surya to bless you with good health and fill your life with bright smiles. Happy a Happy Pongal.

May this harvest festival finishes all your sorrows and brings good luck to your home. Happy Pongal!

On this very auspicious day, let's be grateful to the almighty and celebrate the gifts of life. Happy Pongal!

It's time for blaze and treat! Happy Pongal!
We hope these beautiful Pongal wishes in English help you express your love and happiness to your family and friends. We wish you a happy and auspicious Pongal!
Also Read:
Pongal – Significance and Procedure to Celebrate the Tamil Festival
Best Traditional Pongal Recipes That You Can Try This Festive Season
How to Make Sweet Pongal