Homemade Room Freshener – 10 DIY Air Freshener Recipes
Buying room fresheners might be very tempting, but the list of chemicals that you invite into your home in the name of fragrances is not healthy. If you're looking for fragrances or air fresheners to lighten the mood or for a more therapeutic cause, there's no way better than a natural air freshener. This article will discuss various types of air fresheners and how to make them at home- even those that can be used as a DIY bathroom freshener or DIY closet air freshener.
How to Make Air Freshener at Home?
Making air fresheners at home is very easy once you gather major ingredients and pick the kind of air freshener you would like to make. You can also try making air freshener with perfume or making homemade air freshener spray without essential oils.
1. Gather Ingredients and Tools
Most of the following recipes will require the same blend of distilled water, rubbing alcohol or vodka for disinfectant properties. Get yourself a 250-300 ml spray bottle for the best usage. Also, picking a funnel is advised so that the process is neat and not clumsy.
2. Pick the Scent of Your Choice
Some scents are stronger than the others, so if you find anything in any recipe too strong, there are always alternatives you can try. Pick essential oils that instantly spread a calming vibe with their aroma.
3. Stick to the Recipe, and Voila!
Your bottle, funnel and essential oils in place, all you have to do is mix all the ingredients in the base and shake well.
Incredible Room Freshener Blend Recipes
Here's how to make home freshener at home with some wonderful recipes:
1. Eucalyptus Blends
The minty smell from eucalyptus makes it a great pick for deodorising as well as adding a new aroma. Use 3/4th cup of water and 2 tablespoons of vodka/ real vanilla extract as the base and add the following oils –
Ingredients:
Tea tree oil: 4 drops
Lemon essential oil:7-8 drops
Eucalyptus essential oil: 5-6 drops
2. Citrus Blends
Citrus goes best with treating odours in kitchens and bathrooms, and the best way to make any citrus blend is to make a mixture in a spray bottle. Use the same base as above and add the following oils –
Ingredients:
Wild orange essential oil: 4-5 drops
Lemon essential oil: 4-5 drops
Lime essential oil: 4-5 drops
Grapefruit essential oil: 4-5 drops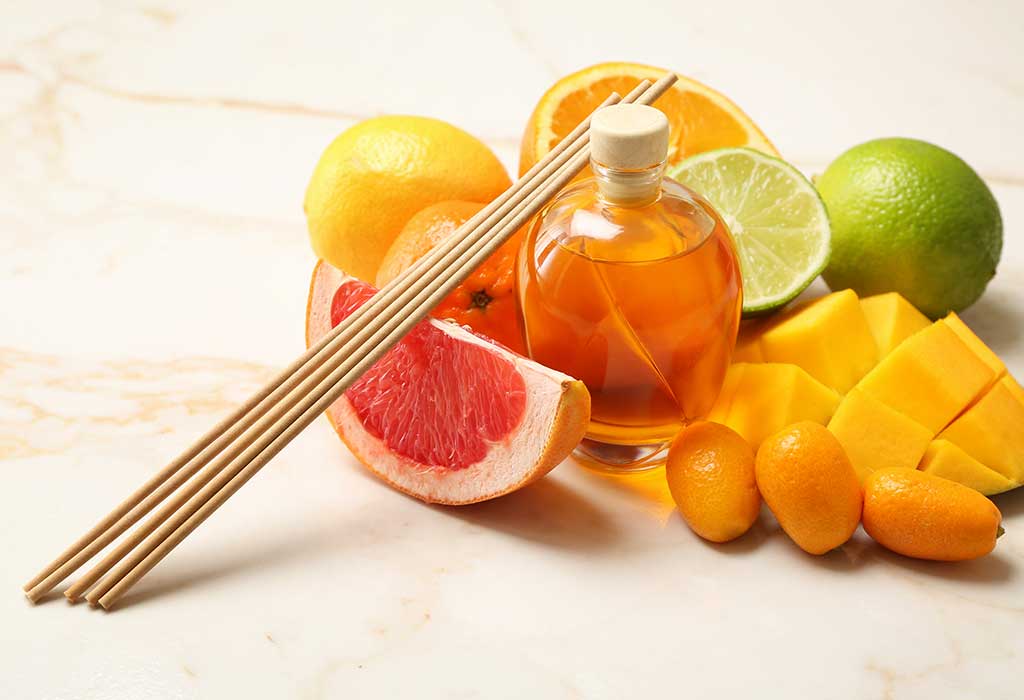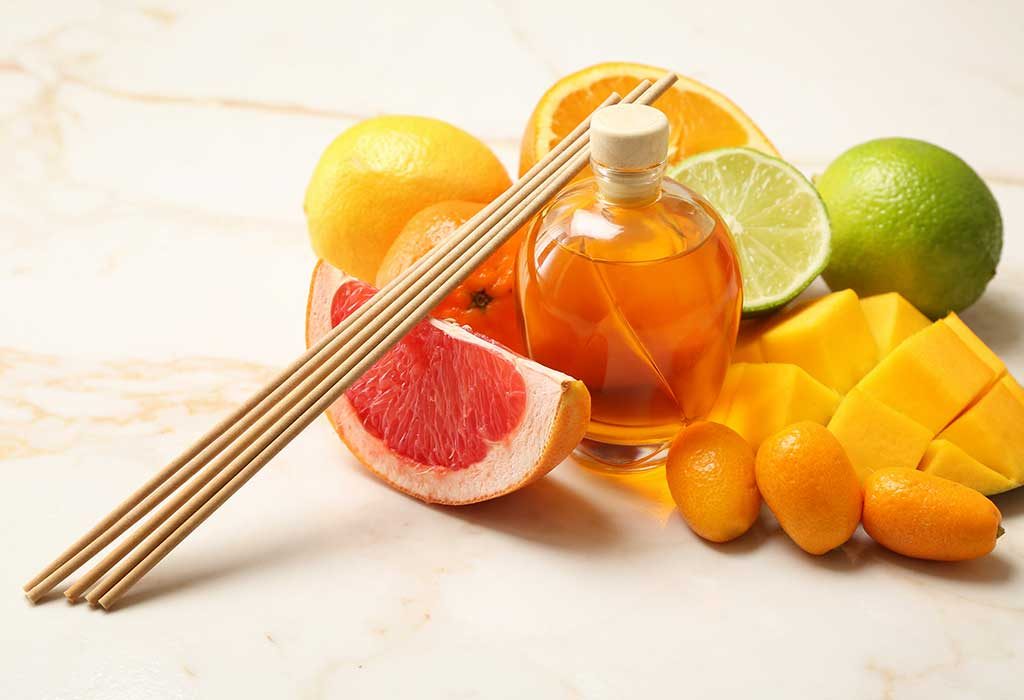 3. Floral Blends
Flowery scents are refreshing and help in uplifting moods. There's definitely a certain aura you give a space when you change the way it smells, and mild floral scents are one of the best ways to add that definition. Use the same base as above and add the following oils –
Ingredients:
Lavender essential oil: 7-8 drops
Geranium essential oil: 4-5 drops
Grapefruit essential oil: 3-4 drops
4. Aromatherapy
No struggle, no need for too many ingredients and still 100% natural. Aromatherapy is one amazing way to light up the mood with some amazing fragrances. You will need to put a few drops of oil into some hot water on the top holder of your diffuser, and let the candle underneath heat the mixture long enough to infuse it in the air.
Ingredients:
A diffuser
Aroma oils of your choice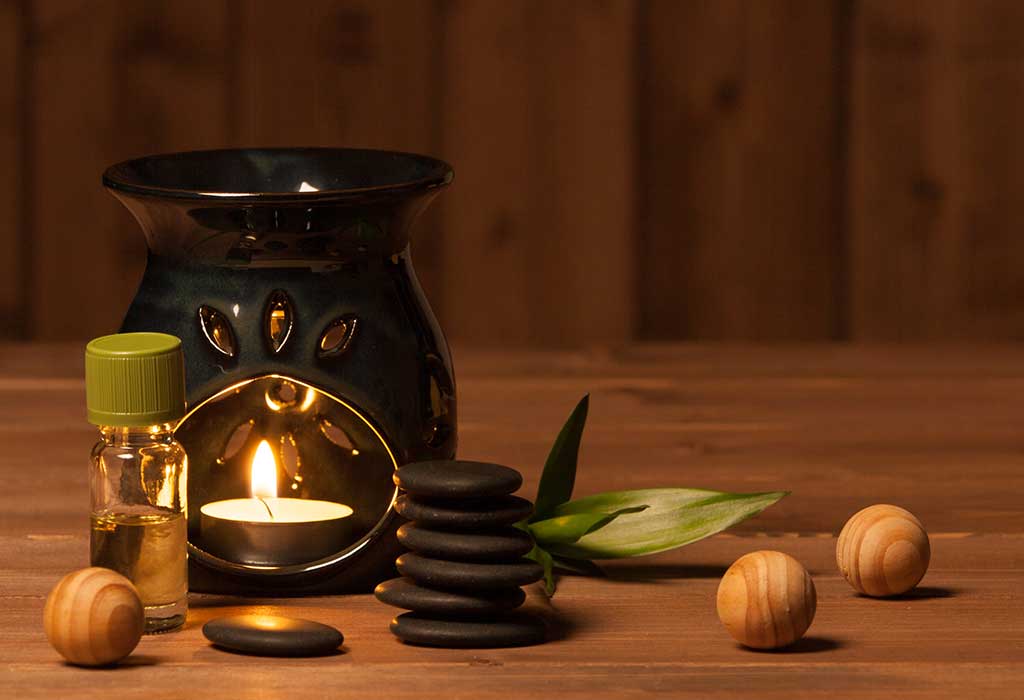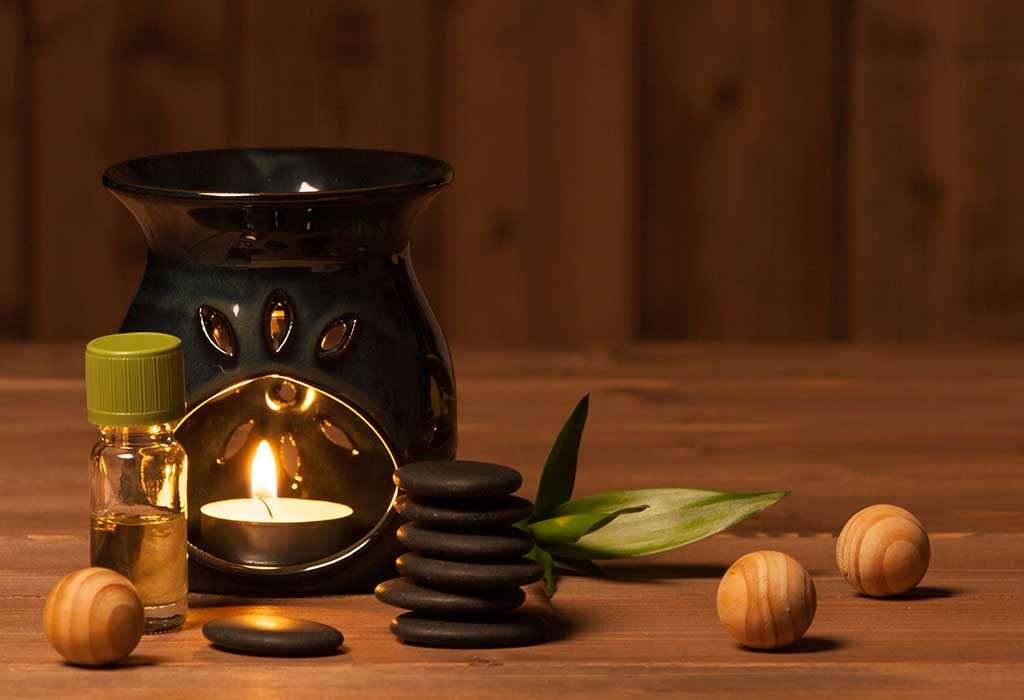 5. Wood Blends
There's no scent more refreshing than scents with a woody undertone. With most commercial air fresheners using floral and citrus scents, the scent of wood in an air freshener is definitely new and exciting. Use the same base as above and add the following oils –
Ingredients:
White fir essential oil
Cedar wood essential oil
Frankincense essential oil
6. Potpourri
For those who make these from scratch from their own garden, it is an art of its own. You can add some scent to the potpourri and also some embellishments, set it in a bowl in the middle of a room, and tada! You will have an amazing air freshener right there at all times!
Ingredients:
Potpourri without added scents from the market
Add 5-6 drops of your favourite essential oils to the potpourri to make it more fragrant, like lavender, rose, citrus, etc.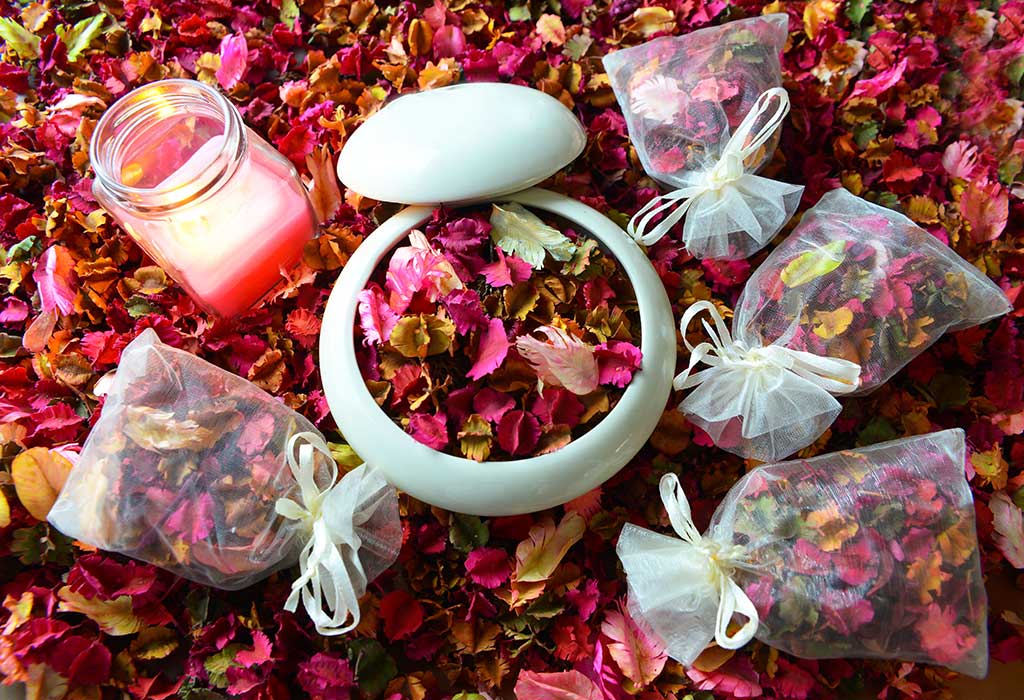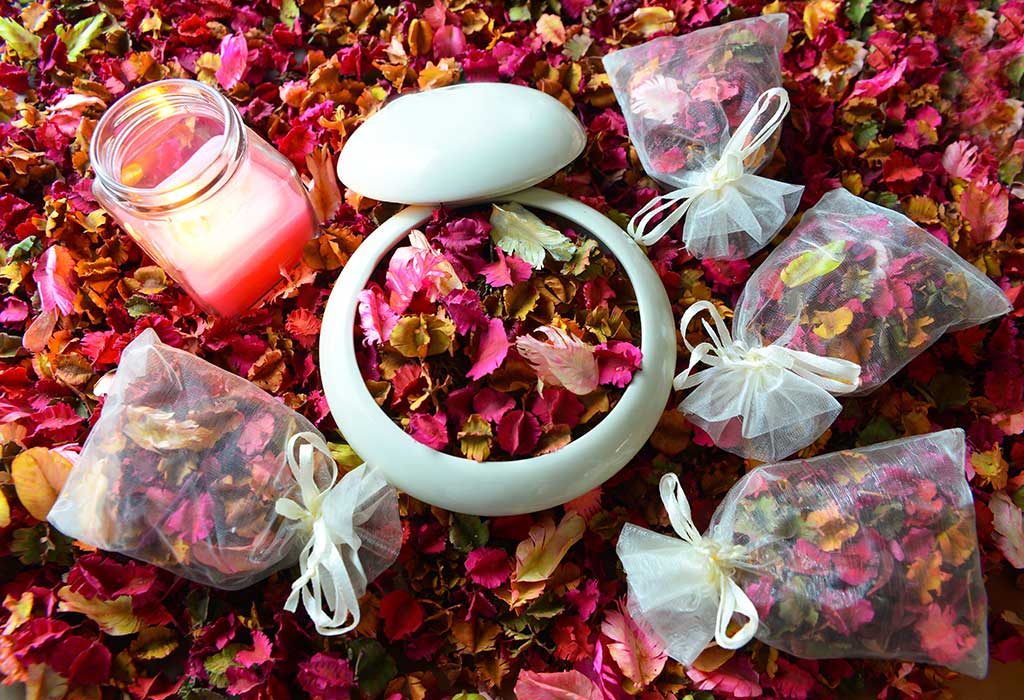 7. Coffee
Amazing for closets and closed spaces with little ventilation, coffee can be used for powder rooms, closets or storage spaces. Leave fresh roasted or baked coffee beans on a large plate and it will act as a succulent, removing bad odours from the room. You can use coffee powder too, but it's less effective.
Ingredients:
Platter
Roasted or baked cup of coffee beans
Alternatively, blended coffee powder
8. Quick-fix Air Freshener
If you don't have any specific scent you want but need a quick fix to make bacteria in the air go away, then this one is for you. First, put the essential oils in your bottle and then fill the bottle up with distilled water. This can be simply shaken and reused as many times as needed.
Ingredients:
Any cheap vodka
Lavender essential oil or lemongrass essential oil: 40-50 drops
Distilled water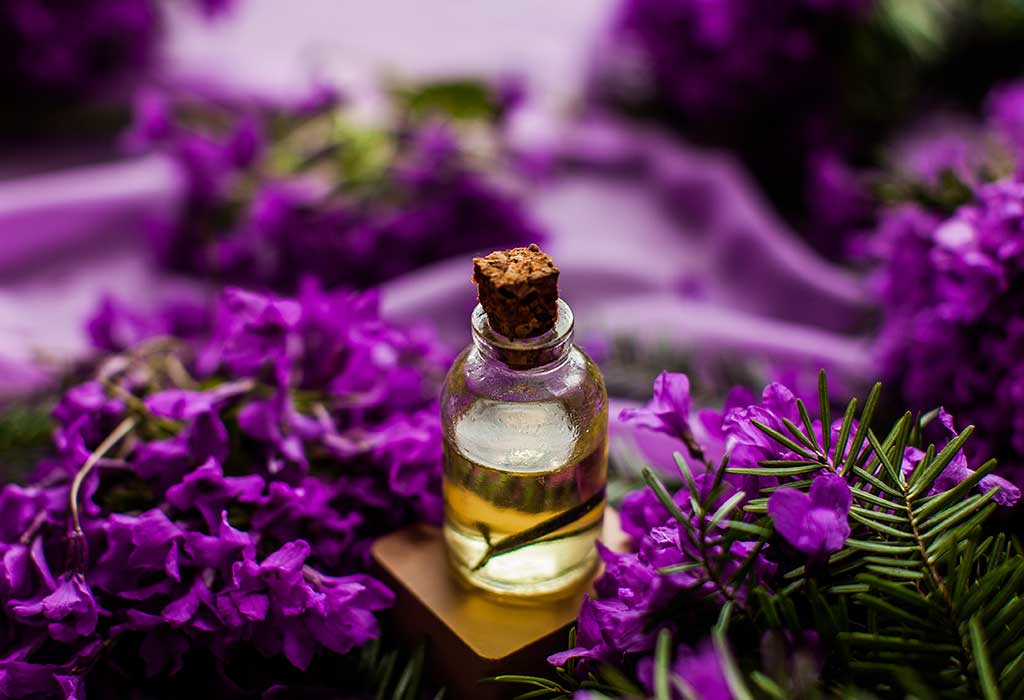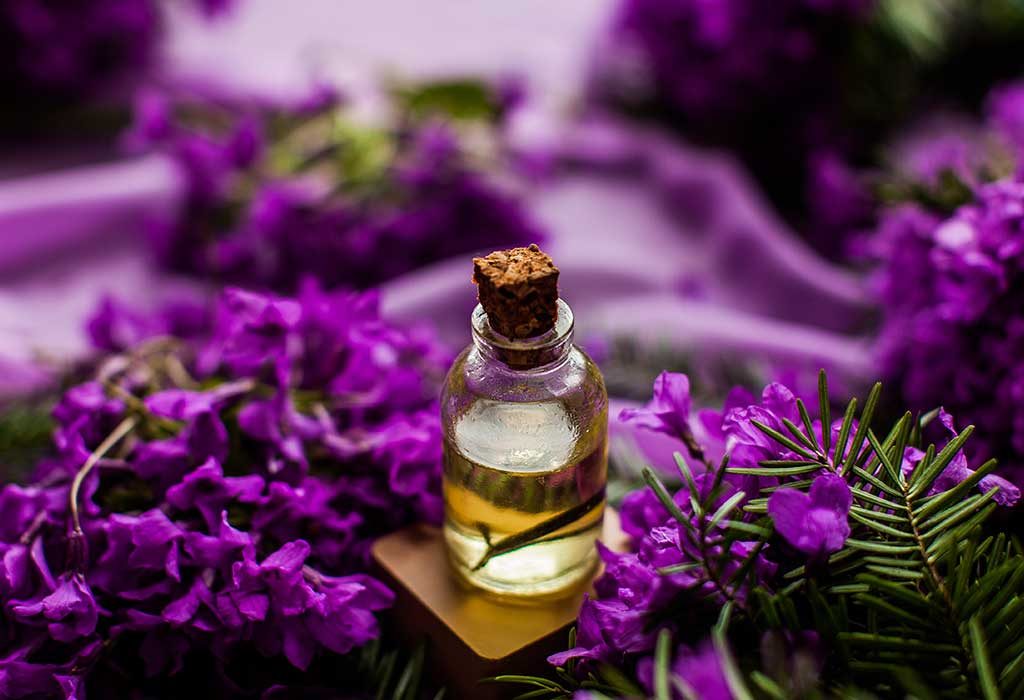 9. Simmering Bowls
When there are large open spaces that you want to treat or just want to spread some aroma for setting a mood or tone to the event, simmering bowls are the best way to make the entire space smell fresh.
Ingredients:
A bowl to simmer
Heater/stove
Orange peels
Essential oils of your liking- lavender, lemongrass, sweet orange, etc.
10. Pomander Balls
Fresh with antibiotic properties, pomander balls are quick fixes for any closet odour or closed spaces. You just need to push the cloves into dried and cured oranges and use them in whichever space you wish for it to suck all the odour in the air while fighting bacteria as well.
Ingredients:
Cured and dried oranges
Cloves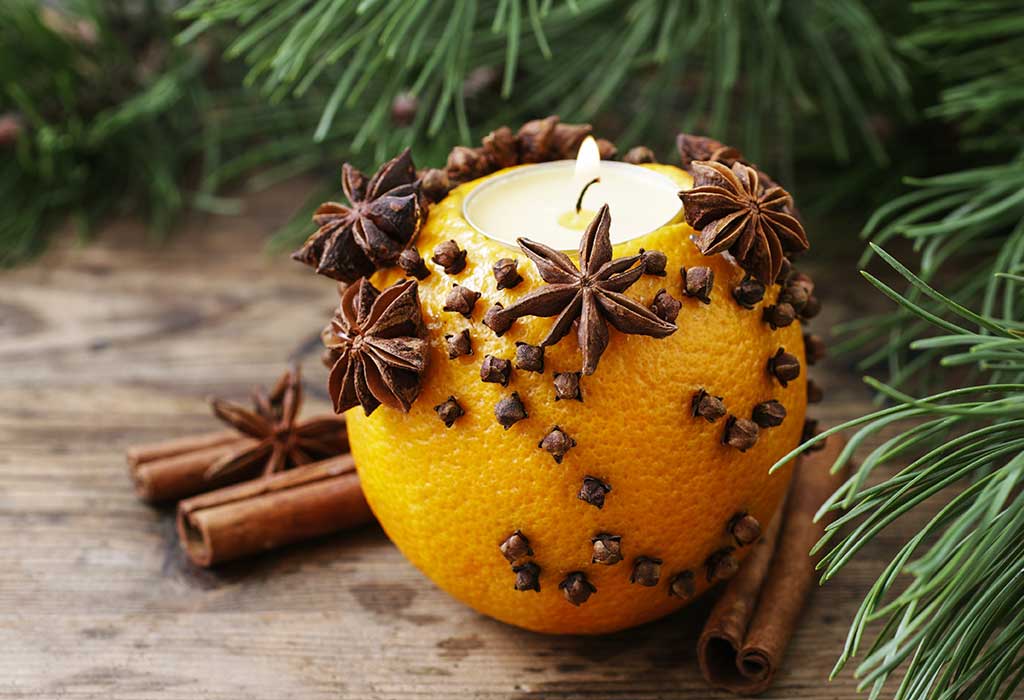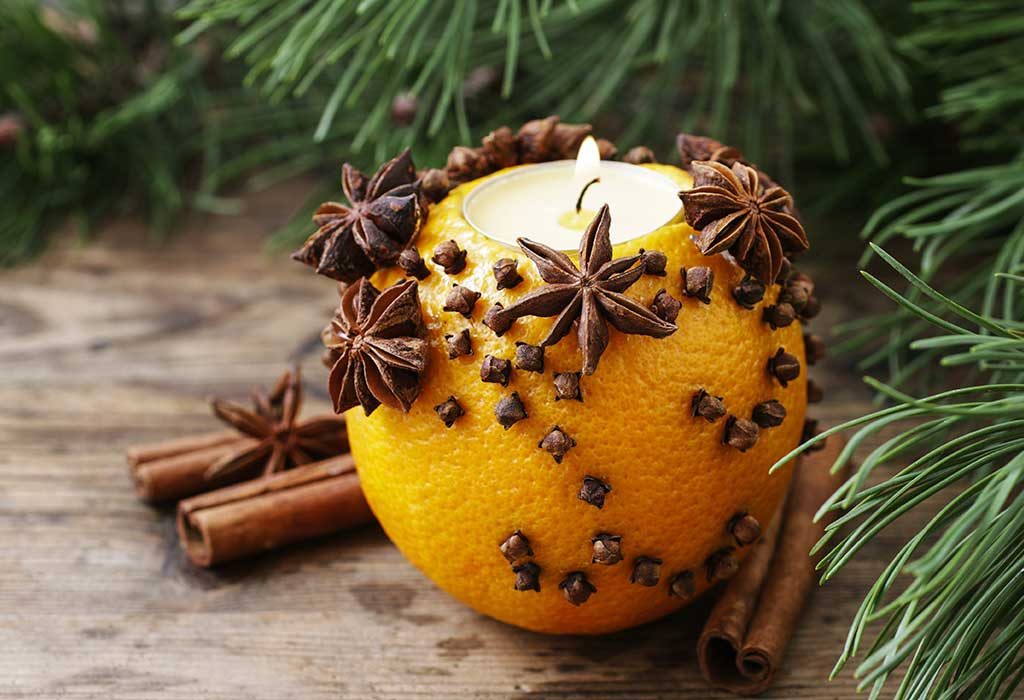 Tips to Follow While Preparing and Using DIY Room Freshener
Keep these tips in mind as you prepare room fresheners at home.
Pick good quality essential oils for a strong fragrance.
Since essential oils are expensive, if you want to experiment with fragrances, make a small batch first.
Make sure your air fresheners are stored in glass containers instead of plastic. Not only is cleaning and reusing a plastic bottle complicated after using these mixtures in them, they might also degrade and become toxic.
Spray these, test them a few times to see how members in your family like them. Do not use them in large amounts if any of them are allergic to strong fragrances of mint, citrus, etc.
For the best results, always shake well before spraying. The oils and water separate if kept unshaken for too long.
For pomander bowls, coffee beans and potpourri, it is very essential to keep changing them every 2-3 months for the best effect. Never let them gather dust.
Distilled water is not a necessity, you can use tap water if you don't have distilled water.
When the right procedure is followed, making your own room freshener is simple and takes no time. You can know enjoy a fresh burst of fragrance without all the chemicals in the commercial ones.
Also Read:
Homemade Face Wash for All Skin Types
DIY Homemade Oils for Hair
Homemade Night Creams for Healthy Skin
Easy Ways to Clean Leather Bag