12 Best Ways to Celebrate International Women's Day 2023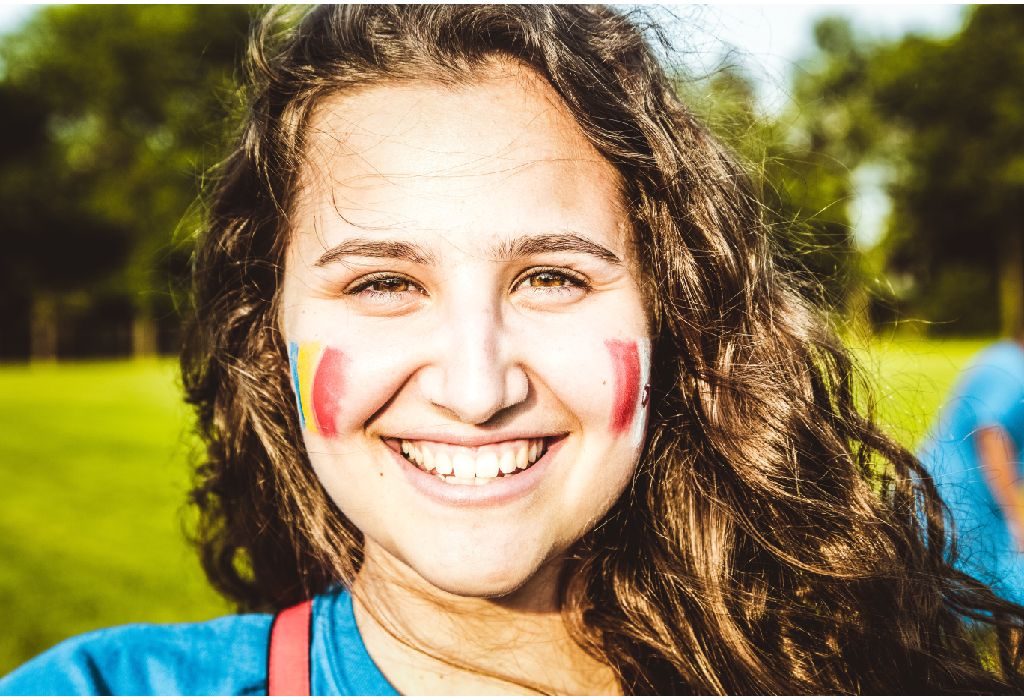 In this Article
Every year on March 8, the world celebrates International Women's Day to acknowledge the achievements of women. This is that time of the year when we take stock, appreciate and renew our efforts to empower women and promote gender equality. We bring you some splendid but thoughtful ideas to make this day one you'll always remember!
After the initial excitement about a day especially for women, the reality dawns on you. As moms, working professionals and/or homemakers, a celebration can hardly mean a holiday. There are kids to be looked after, chores to be done, and errands to be run. So, how to celebrate International Women's Day?
Ladies, fret not. Even if you can't take the day off and need to keep doing business as usual, there are some incredibly fun ways to celebrate. Check out our specially curated list of fun ideas to mark this March 8!
How to Celebrate International Women's Day 2023
1. Do One Good Deed Uplifting Womankind
There's only one way to guarantee a better world – working together. It's high time we join hands to ensure that every woman is entitled to what's #RightfullyHers – in every sphere of her life. Here are some idea starters:
Spend some time educating your maid or domestic help. You can help her with everyday mathematics and language that will in turn help her kids get a better life.
Help your daughter write a letter to someone in authority – say, her Principal or the Prime Minister – and express what changes she wants to see.
Take some hot meals to the nearest women and child NGO. Everyone has the right to nutrition and good health and you can help facilitate this.
2. Start a Book Club With Your Friends or Colleagues
Understanding some of the many challenges women face around the world is a crucial step in supporting gender equality. To celebrate International Women's Day this year, you can consider starting a book club with your friends, colleagues or folks in your community that emphasises women's achievements, issues, and empowerment.
3. Join the Pledge for Parity Cause
Women empowerment notwithstanding, there's no denying that gender inequality is still very much a part of our world. In education, career, household and even parenting, women go through rampant interference, discrimination and judgment. This year, join the Women's Day Pledge for Parity campaign. You can show your support by signing the petition, sharing selfie cards on social media, writing about the cause, and most importantly, working to implement parity in your life.
4. Support Women-Owned Businesses
Offering support to businesses that are owned, managed, and controlled by a woman or group of women helps support representative products and services, equal economic empowerment, and a better and more prosperous economy overall.
Vote with your wallet this International Women's Day 2023 by supporting local businesses that are run by women. Share this with your friends' circle and encourage them to do the same!
5. Bring on the Purple
Purple is the official colour of International Women's Day. Wondering why? The choice originated in the early 1900s when purple was closely associated with the women's suffrage or voting movement. Plus, we think it's a rich, indulgent colour – perfect for the special occasion! Why not throw a house party for your girlfriends where purple will be the colour code? If you're artistically inclined, the sky is your limit. Experiment with purple wall murals, cupcakes, homemade fashion accessories, et al!
6. Travel and Experience Something New
If there's one teacher we must retain all our lives, it's travel. As women, travelling helps broaden our mindsets, gets us to learn new life skills, and allows us much-needed relaxation. You can go out on a solo trip to a nearby – or far-off location – based on the time at hand. If a full-fledged trip is not possible, consider a one-day picnic to a spot you find solace in.
7. Organise a (Virtual) Coffee Meeting With Any Inspiring Woman in Your Network
Sometimes, a simple conversation is all it takes to get inspired or learn something new. This Women's Day, you can try asking a woman in your network on a "virtual coffee meeting" (just 15-30 minutes of their time) to talk about their career, challenges, what inspires them, self-care, or any other topics in which you both share a common interest!
8. Binge Watch or Read These Women-Oriented Works
Womanhood has always been a fascinating subject for filmmakers and writers. On March 8, run a movie marathon of fine women-oriented movies. If you are keen on sports and fitness, watch Million Dollar Baby, the biopic of a trainee boxer who makes it big in the boxing world through her strength of character. You could also watch Erin Brokovich, the inspiring story of an environmental activist. If you prefer Bollywood, try Astitva, the beautiful story of a woman liberating herself from male chauvinism. Or check out Dor, a riveting tale of friendship between two women.
And book-lovers, you can plan an afternoon spent reading books by the best women authors. Choose a contemporary writer like Jhumpa Lahiri, a classic read by Virginia Woolf, or fall back on good old JK Rowling.
9. Allow Yourself One Indulgence
Finally, let your hair down and indulge in something you have long wanted to – a three-course dinner, a spa treatment, chocolate cupcakes, or anything you feel like. Get your husband, family and kids to join the celebration – or you could take some time off completely for yourself. This is your day and for all that you do throughout the year, in your multiple roles as a woman, you totally deserve it!
10. Acknowledge the Amazing Women in Your Life
Most of the time, simple words of love and encouragement can go a long way in uplifting someone and inspiring them to keep progressing. Be it your grandmother, mother, sister, daughter, or friend, call or send a text message to the important women in your life to tell them how amazing they are and how much they inspire you.
11. A Full Health Check-up
It's easy to focus on others' health and ignore ourselves. This Women's Day, as you go about enjoying the day, make sure you align one more activity in your kitty – a full health checkup. Critical problems like breast cancer are silently making their way in people's lives and when these the detected, it's already too late. That is why it is important to have regular health checkups. There are many health organisations that on this day provide free breast check-ups and run health campaigns free for women. You can also gift yourself good health by getting health insurance. That's indeed a good idea!
12. Learn Something New
There are good days and bad days, but life goes on. The time doesn't stop, so why wait to do something in future when you can do it today? Learn cooking, pottery, stitching, painting, swimming, or anything you've always adored but never got time to do.
It's time to be a little easy on yourself and do something you love! Only you have the power to empower yourself. Nobody is going to take responsibility for that, so put on your hat, get to business, and bring a smile to the world.
Also Read:
Best Woman's Day Quotes, Messages and Wishes
Inspirational Women's Day Quotes
Amazing Women's Day Gift Ideas
?>