15 Genius Inventions By Kids – and How They Became Real Objects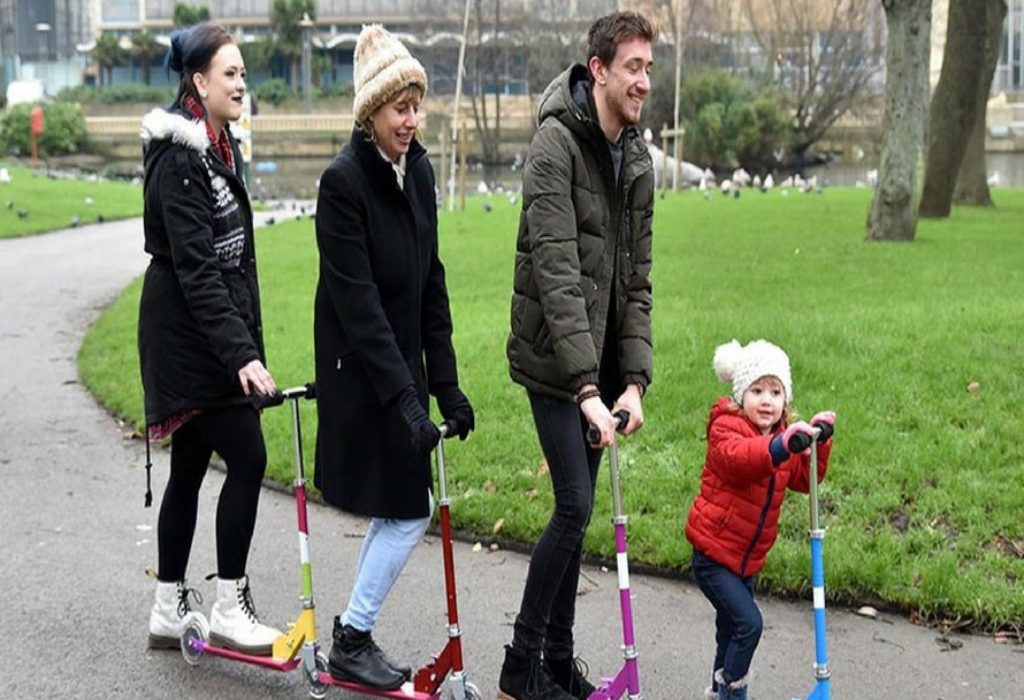 In this Article
Kids have brilliant imaginations. You see it when they busy themselves with their toys, creating stories in their mind, and asking questions that leave you spellbound. Presenting 15 inventions by little kids that you will leave you stunned, awed, and longing to own the gadgets right away!
What do you usually do with your child's drawings and craft work? Most parents stick them on fridge doors and walls, or display them in the living-room. But do you know what your child could achieve if these thoughts were actually given shape and form?
Recently, British designer and inventor Dominic Wilcox started what he calls the "INVENTORS!" Project. He asked over 450 children in the U.K. to share their ideas for inventions. Of the numerous submissions, he chose 60 and got a group of local makers to actually manufacture them within 4 weeks. Imagine the delight on the children's faces when they saw what they had dreamed of and described turned into a real-life object!
Sit back and check out these inventions conceptualised by young kids. It's time to give flight to imaginations!
Genius Gadgets By Kids You'll Want Right Now
1. Scooting Around Together
Who says scooters are for a single person at a time? This family scooter that lets all of you ride together is the cutest thing you'll see today. We think this little 9-year old loves his family too much!
2. Accio Toothpaste!
Who wants to squeeze toothpaste out onto the brush when this Tooth-o-Matic can do it for you? Press button and voila!
3. Telephones For Everyone
We all need to speak to our friends. Even the children and adults on wheelchairs. But telephone boxes are not big enough for wheelchairs. Ni problem. Let's bring the phone out!
4. Fishing For Chips
Know the irritation when you can't seem to get more chips out from your Pringles jar? Well, no more. This cute little hook is your new best friend.
5. We Like It Cold
You know when food is so hot you can't bite into it and the school-bus is honking right outside the door? No worries; food cooler's here to help!
6. Catcher In The Street
The next time you want to collect leaves for your kid's school-project, you know where to find them – in the leaf-catchers!
7. A Lamp in Every Direction
Imagine a lamp that can turn directions based on your position, where all you need to do is pull the blinds. Sounds cool, right? Well, 11-year-old Wendy has made this happen!
8. War Escape
Little Charlotte here is only 11-year old but she is well aware of the ugly face of war. God forbid, if a war situation arises, you can simply get into this War Avoider and be lifted away from the violence.
9. Self Watering Plants
No more feeling guilty about forgetting to water your plants! This gadget ensures your plants are well-hydrated even if you have been too busy.
10. Instant Fries Maker
Delicious as French Fries are, there's a whole lot of slicing and frying involved to get them right. Nah, not with the Ezy Slice Fryer that comes with a potato gun. There's instant fries ready for you!
11. Eyes Behind My Back
Is there a monster behind you? Find out and stay safe with Glasswards – your ultimate solution to watching your back.
12. Baby's Wall Bed
The next time you're busy doing the dishes or are in a cramped spot with no space for your baby, remember the Paint Slatta Baby Sleeper. Instant, cozy bed on the wall for your moppet!
13. Shout-Activated Camera
Click with a shake? So passe! Now you can simply shout out to your camera and there, your picture is ready.
14. High-5 On Demand
With this handy high-5 machine, you will never be lonely again. There's always someone ready to wave out to you.
15. Creakless Slippers
We are sure this kid had enough "don't drag your slippers!" complaints and decided to do something about it. Welcome, cushioned shoes. You don't make no noise.
What do you think of these inventions? We think they are pure genius! As parents, let's take inspiration from these mini scientists and keep fuelling our children's creativity with open-ended activities, artwork and science experiments for kids. Little brains have the power to really help the world turn over a new leaf!
Has your child also invented something you'd like to share with the world? Do send us your pictures in the Memory section.