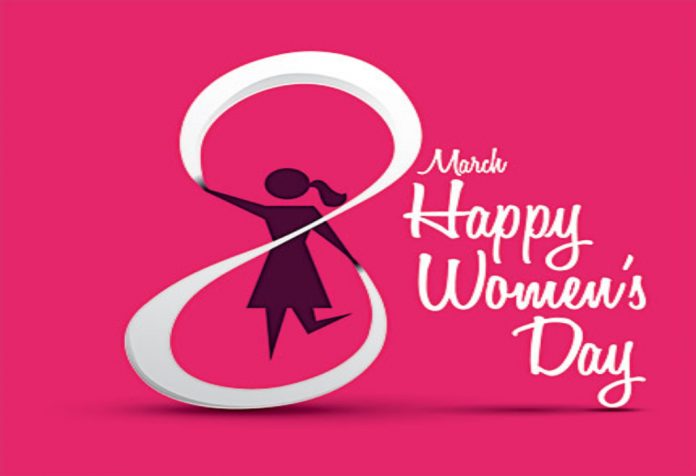 Last Updated on
International Women's Day is celebrated to honour and appreciate the contribution of women to mankind. Although, we have moved past the times of overt feminism, this day still continues to inspire every woman around the world and reminds them to believe in themselves. This is undoubtedly the occasion that celebrates the potential of the fairer sex and motivate them to achieve new heights of freedom and success.
Every year, we celebrate the International Women's Day on 8th march. And it is nothing but a reminder of the struggles made by our predecessors to ensure women equality and the long way that we still have to go, in order to achieve it completely. Women have been subjected to restrictions, regulations and ridicule over the centuries. And despite all that, there have been some strong willed women in the past who have changed the way world perceives women. Here are some truly inspirational quotes that will motivate women to understand their true potential and celebrate the spirit of womanhood.
"Women Who seek to be Equal with Men Lack Ambition." — Marilyn Monroe
This quote is drenched in the essence of feminism and professes the superior potential and power of womanhood. Every woman has the capacity to become a better professional than her male counterparts. This inspiring quote emphasises the same sentiment and motivates women to be not just equal to men, but better than them at everything that they do.
"Think like a Queen. A Queen is Not Afraid to Fail. Failure is Another Stepping Stone to Greatness." — Oprah Winfrey
It is natural tendency to be afraid of failure. However, this fear becomes the biggest hurdle in the road to achievement. So, this marvellous quote encourages women to think like a queen who is not afraid of failure and therefore, strives for greatness. Only by taking risks and chances can a woman realize her true potential as well as limits.
"If You Want Something Said, Ask a Man; If You Want Something Done, Ask a Woman." — Margaret Thatcher
Said by the most renowned administrator and leader of our times, these words show complete faith and confidence in womanhood. We may not have had most inspiring woman orators in the history, but we certainly have some truly sensational woman achievers. Slowly but surely, some incredible women have carved a niche for their achievements and paved the way for real action and not just words.
"Man doesn't control his own Fate. The Women in his life do that for Him." – Groucho Marx
Every woman may not aspire to achieve something in the professional sphere. For every home-maker wife, mother, sister and daughter; this motivational quote emphasizes the importance of changing the world by changing the way things work at home. By building a free and progressive household, women wield the power of changing not just the man's but the complete family's destiny.
"Women are the Real Architects of Society." – Cher
It is the collective effort of women of the society and nation that can change the way things work, and shape the community for growth and progress. Without women, the basic infrastructure of the society is bound to crumble.

"A Charming Woman doesn't follow the Crowd. She is Herself." — Loretta Young
This quote is for all the young women who are starting their journey in life. Challenges and struggles will be an indispensable part of the adventure that is life, but by being true to oneself, she would be able to free herself from the shackles of herd mentality and will become a complete individual.
"Some of us are Becoming the Men we wanted to Marry" – Gloria Steinem
This quote truly celebrates the spirit of feminism. By stereotyping gender roles, women have been accustomed to expecting a certain type of behaviour from the opposite sex. By proving that they themselves can also be self sufficient, independent and achieve anything they want (both personally and professionally), women are allowing the stereotypes to fade and emerging as truly powerful beings.
"One is not Born a Woman, One Becomes One." — Simone de Beauvoir
This final quote is for every woman who is yet to achieve the completeness of womanhood. There is a little girl in every woman and it is normal to not be responsible every moment of the day. Womanhood is a journey. Woman are not born, but become so by their actions and choices.