How to Clean Your Leather Bag at Home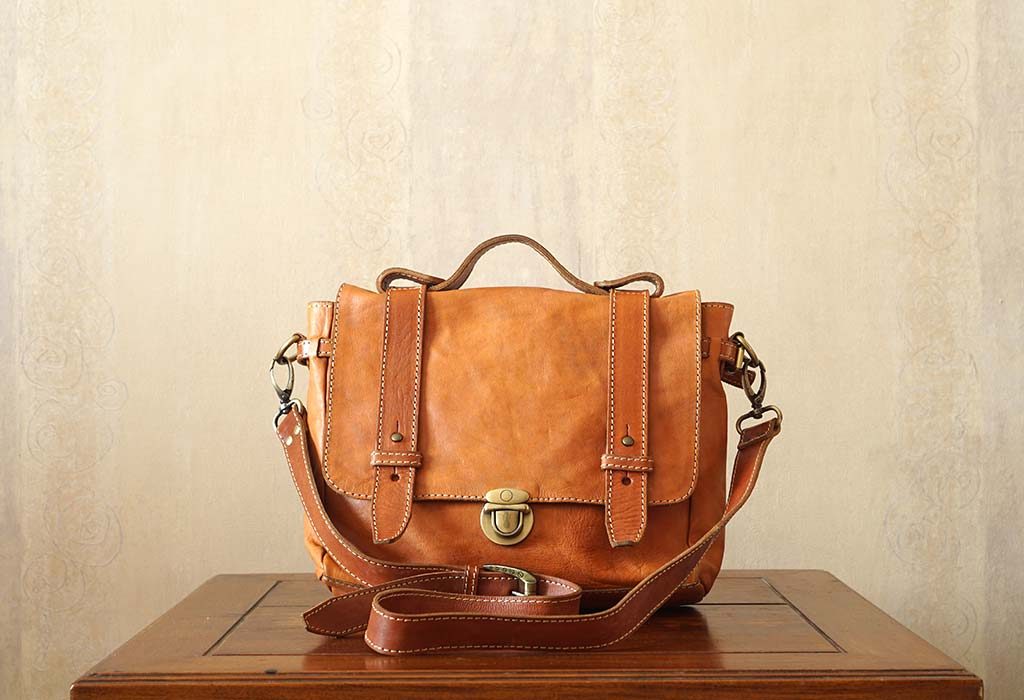 Here's a simple truth – we all love leather goods. Whenever we see a pair of leather shoes or a leather bag in a store, we are tempted to buy it. Leather goods are classy and durable. But they last long, if you take proper care of them. If you own designer leather handbags, they probably get stained, and we know cleaning them might be a bit difficult for you. But don't you worry. Here, we will tell you how to clean your leather bag at home.
Steps to Clean Your Leather Bag at Home
In this section, we will tell you about the essential household items that you will need and the basic steps you will need to follow to clean your leather bag.
Things You Will Need
The following household ingredients can be used to clean your expensive leather bag at your home:
1. Baby Shampoo
You will need to pour a few drops of baby shampoo on the stains. Avoid cleaning the bag by placing it under running water.
2. Distilled Water
Get a quarter cup of distilled water for cleaning the leather handbag. Make sure not to use normal tap water as the salts in the tap water stain the bag.
3. A Spray Bottle
The next thing you will need is a spray bottle to spray a mixture of water and shampoo on the stains.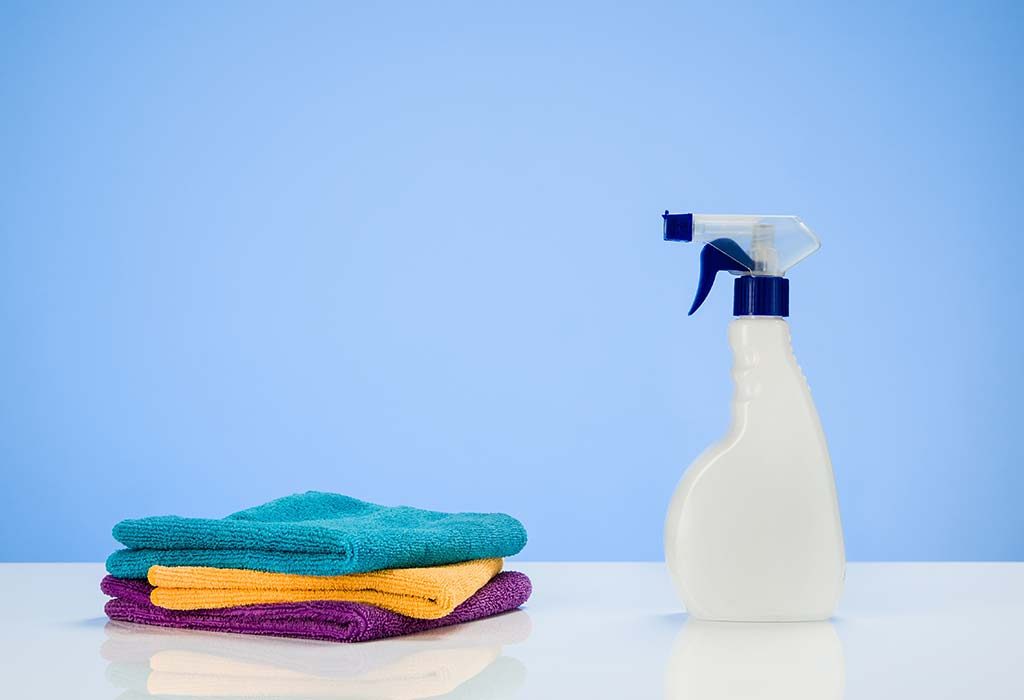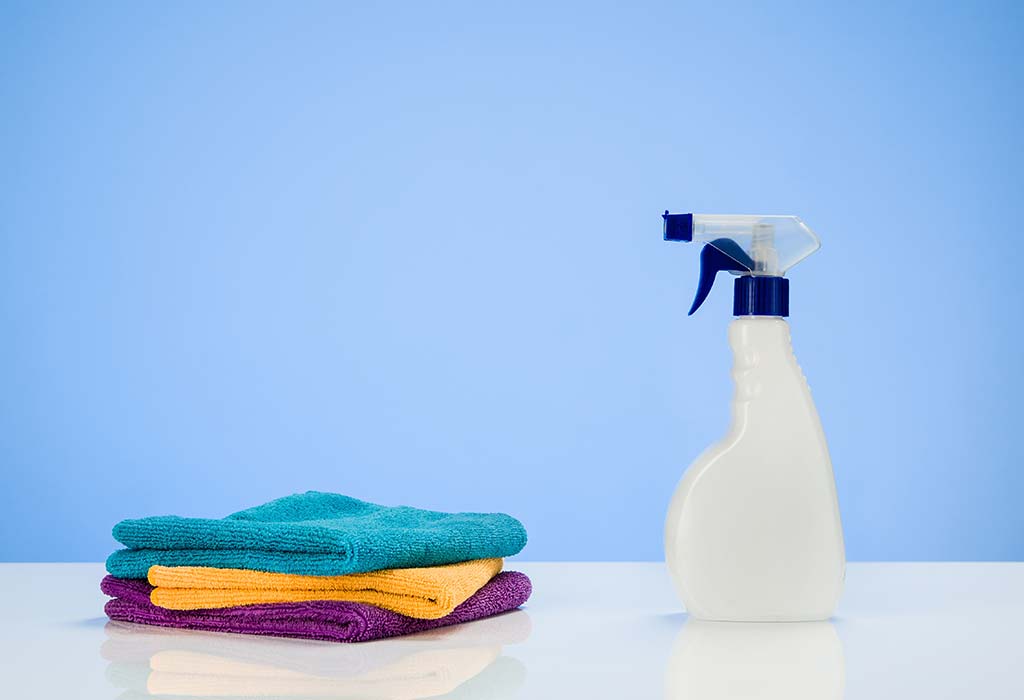 4. A Brush With Soft Bristles
Keep a brush with soft bristles handy to remove the dust and dirt settled on the bag.
5. A Lint-free Cloth
A clean, lint-free cloth should be used to wipe off the solution of shampoo and water on the leather bag.
6. A Towel
A clean, dry towel is a must to wipe off the water from the handbag.
7. Leather Cream
To keep your prized leather bag in good shape a good leather cream is a must.
Steps
To clean your leather bag, start by emptying your bag.
Next, using a soft bristle brush dust your bag thoroughly. This will help you get rid of the dirt and dust settled on the bag.
Make a cleaning solution by mixing baby shampoo with a quarter cup of distilled water in a bowl.
Transfer the cleaning solution to a spray bottle and spray it on the clean, lint-free cloth.
Wipe the stained area of the leather bag with the cloth. Make sure you wipe the straps and the bottom part of the bag as well.
Next, use a clean, dry towel to wipe off the excess moisture or cleaning solution on the bag.
Let your bag dry for about 30 minutes. Let it air-dry; do not use a hairdryer.
Finally, use leather cream on your bag. Take some cream on a soft piece of cloth and rub the cloth on the bag in circular motions. Leather cream will make your bag shine like new.
Simple Hacks to Maintain Your Leather Bag
Now you know how to clean your leather bag. The above-mentioned steps are the basic steps to clean a leather bag. Now, let us discuss some hacks that will help you maintain your bag.
1. Try different methods of cleaning for different types of leather bags.
A calfskin or lambskin bag with natural grains should be cleaned using an appropriate leather cleaner followed by conditioning using a leather cream. But in case of suede or nubuck, the cleaning process is more complex. Hence, you should not try cleaning these types of leather bags at home.
2. Don't try to remove ink stains at home.
As soon as you notice an ink stain on the bag, run to a professional who can help you fix it. Never try to remove ink stains using household methods. Trying it at home can actually cause more damage than solve the problem.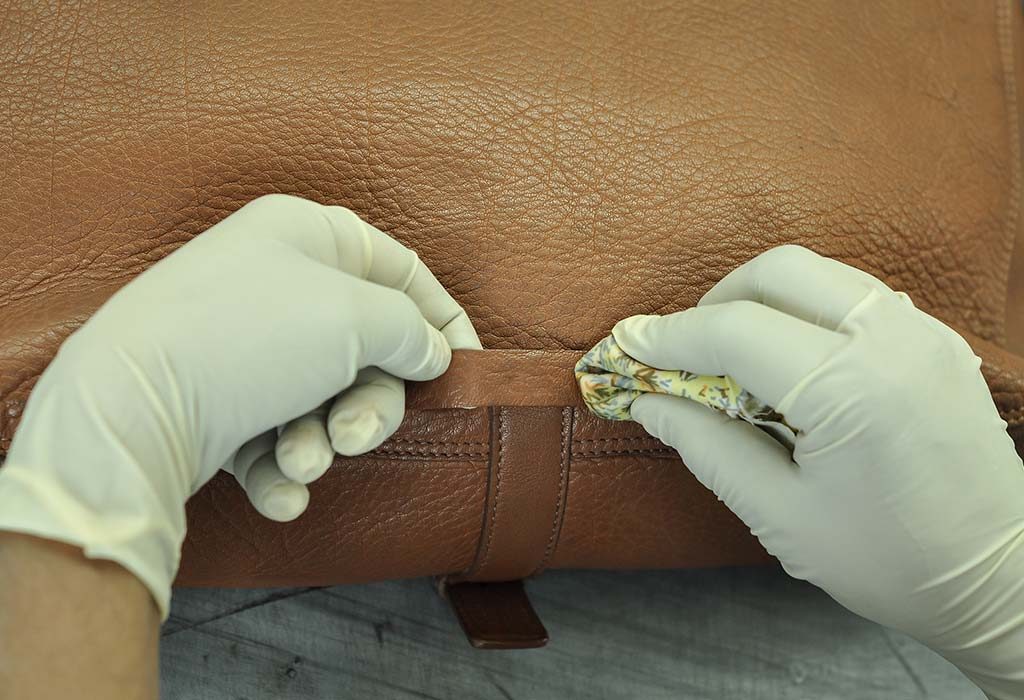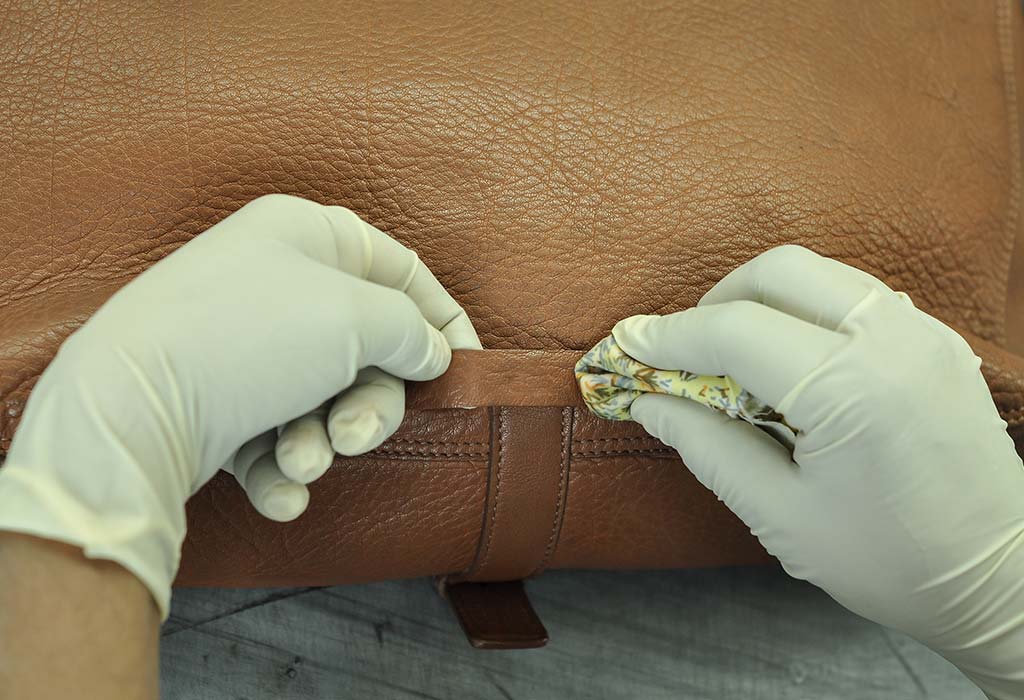 3. Never clean grease stains with water.
Using water to clean the stains might spread the stains further on the bag so avoid using water to clean grease stains on the bag, if any.
4. Keep it covered.
Always cover your handbag covered with a piece of cloth to prevent dust and dirt from accumulating on it. Also, keep the bag away from direct sunlight.
5. Use baking powder and vacuum cleaner to get rid of the smell.
If your bag smells, sprinkle some baking powder inside your bag carefully. Baking powder will absorb the bad odour. Place the bag in a pillowcase or a zip-lock bag. If you are using a pillowcase, tie its end. Let the baking soda sit overnight. Next day, remove the baking soda using vacuum cleaner.
Now that you know how to keep your leather bag clean and shiny, there is no need to worry. You can add more leather bags in your collection. Using the tips mentioned above we know you will keep them clean and without a doubt, they will last long.
Also Read:

How to Clean Teddy Bear at Home
Effective Tips for Cleaning Combs and Hair Brushes
Working Ways to Get Rid of Oil Stains on Clothes at Home