35 Best 1st Wedding Anniversary Celebration Ideas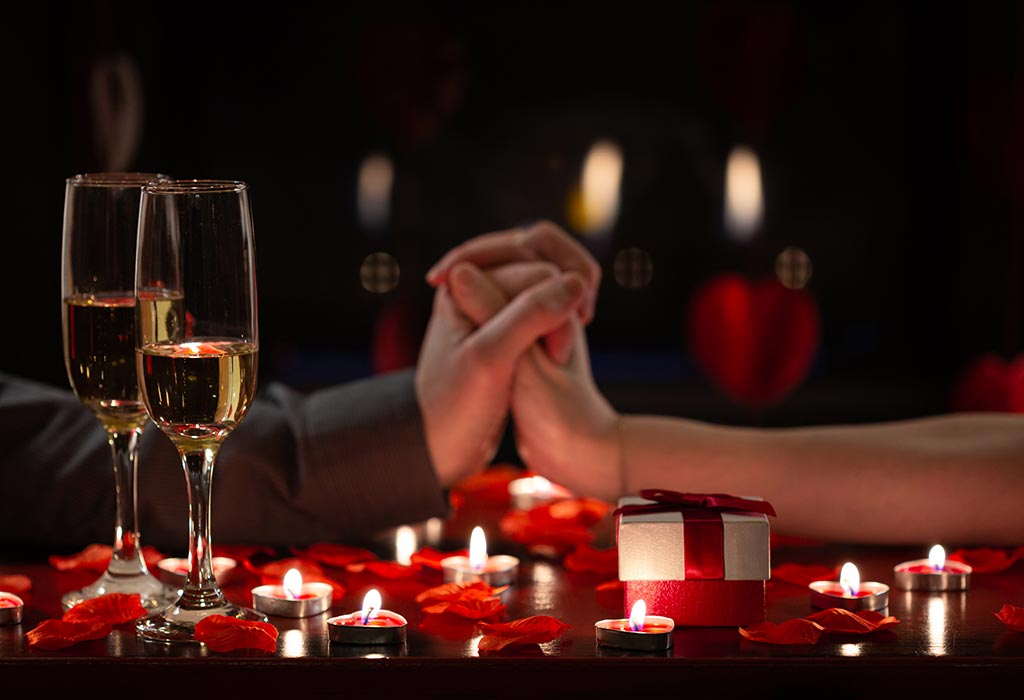 In this Article
The first anniversary is the most special for all couples. Time flies during the honeymoon phase of your marriage, and you suddenly realise that it has been a year since this blissful journey started! Like most couples, you are probably searching for a way to make your first wedding anniversary special and wouldn't want to settle for an ordinary celebration when commemorating this wedded bliss. Additionally, there are so many possibilities that you may not be ready to settle on one.
As you reflect on the beautiful memories you've created as a couple, allow our diverse range of anniversary ideas to ignite your imagination and help you create a magical celebration that symbolises your love. From nostalgic gestures that revisit your wedding day to adventurous escapades that create new shared experiences, we have put together 35 of our best 1st anniversary celebration ideas to get your creative juices flowing for celebrating the first anniversary.
35 Romantic First Anniversary Ideas to Make the Day Special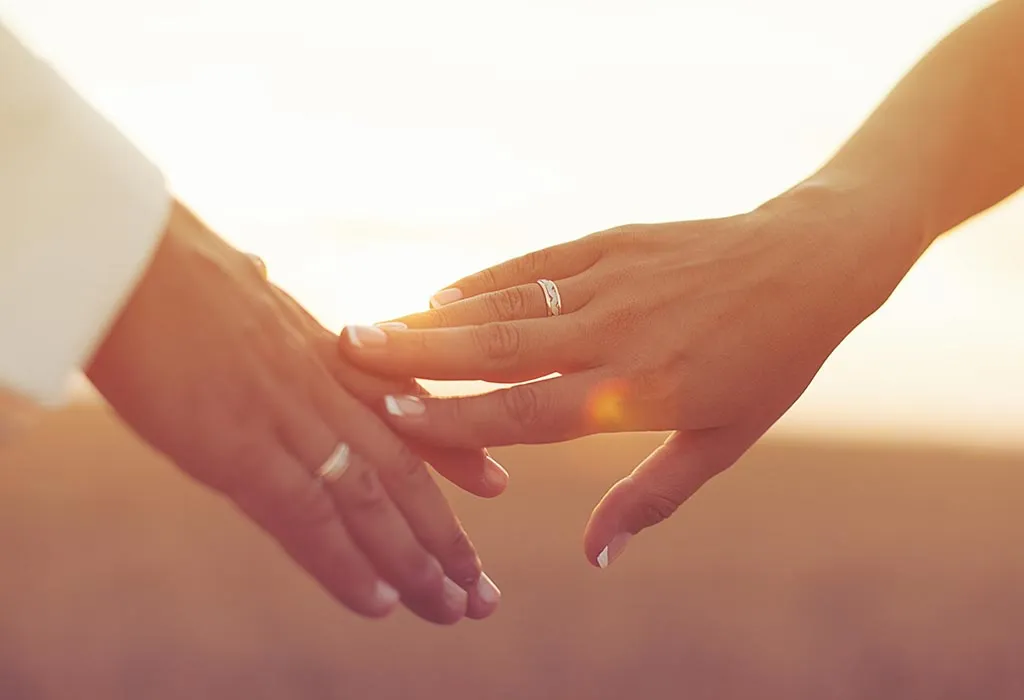 Here is our top pick for some great first-anniversary celebration ideas:
1. Reminisce Your First Meet
There is nothing like an anniversary to walk down the memory lane of your first meeting. Be it a coffee shop or a different city together where you may have first run into each other, visiting the place is an excellent way to think about how everything turned out. Plan a romantic dinner at this wonderful place and spend quality time together.
2. Go on a Trip
There is no better time to take that long-needed vacation than your first anniversary. You are already in the mood for change, which will be extra special. Visit a place you have never visited before to make new memories or plan a surprise for your spouse and take them on a trip they can never forget.
3. Bake a Cake
Baking is a highly rewarding activity, and if you have a little skill in it, you can turn it into a special treat for your spouse. While ordering a cake can be fun, baking can make it extra special! To kick it up several notches, team up to cook the best cake you both have ever made!
4. Plan a Picnic
Do you know a close by great spot ideal for a picnic? Then waste no time planning on planning longer tours. If your schedules allow it, bake your cake, prepare a great meal and pack up for a day out in the beautiful sun. If your anniversary happens to be on a full-moon night, you might even plan for a candlelit dinner under the bright moon.
5. Take Some Time off Work
Your anniversary is your special day together. If you have been on a hectic schedule during the preceding months, the best thing to do would be to take some time off to spend with your partner. You can plan for an outing or stay back at home, relax, and binge-watch movies while ordering in.
6. Adopt a Pet
To make your first-anniversary extra special, you can try adopting a pet and welcoming a new member to the family. If your spouse has always wanted a pet, such as a dog or a cat, your anniversary is a perfect time to adopt one! Adopting a pet is almost as special as bringing a baby into the world, so choose your pet well.
7. Book a Photoshoot
If you missed having a fun photo shoot before or after your wedding, now's the perfect time to fulfil that wish! Hire a photographer to do a shoot at your favourite place. Maybe it is next to a beach, a monument, or your favourite park. Plan for the shoot early on, as hiring a team for a photo shoot at a distant location can be expensive.
8. Start a Wooden Plaque Collection
Wooden plaques with engraved love messages are the most memorable thing you can do for every anniversary. Your first anniversary will be the most special, so write down ideas about what to engrave on the plaque. Write a message each and have it laser-engraved in your favourite font or style. It will make for a creative collection as the years pass so will the plaques on the walls!
9. Plan a Party
If you want to make it more fun rather than keeping it quiet and private, throw a party for your friends and family. Your first-anniversary-themed party can include games and activities that honour every milestone in the marriage. You can add a personal touch by keeping the crowd small and cooking for everyone.
10. A Second Honeymoon Is a Good Idea
Now's a great time if you haven't vacationed after your first honeymoon because of your hectic schedules! Plan a romantic second honeymoon to the same place as before, or try a different place. You can also make it a thing to travel to a different country for every anniversary.
11. Plan a Trip to View The Northern Lights
If you want to make that first anniversary memorable for a lifetime, then plan a trip to the North to view the aurora! Your best shot to view these dancing lights will be from a place at a higher latitude. Fairbanks-Alaska, US, and Whitehorse-Yukon, Canada, are the best places to view these elusive lights.
12. Try a Wine-tasting Event
If you're planning a trip to the west coast for a while, the Californian countryside's lush vineyards are a sight to behold. While you can explore the mountainous countryside, try out wine-tasting events. Tasting the different kinds of wine is a fun and romantic way to spend your first anniversary.
13. Get a Tattoo
Have you always wanted a tattoo but held yourself back for a special occasion? Then this is just the right time to get one! Nothing can make your first anniversary more memorable than inking it permanently on your skin. Find a deeply meaningful design that symbolizes togetherness and have half of it tattooed on you and the rest on your spouse.
14. Go Camping
If you love the outdoors, then the first anniversary is a perfect time to visit that place the two of you have been dreaming of for a long time! Have the backpacking/camping place reserved for the anniversary and make it your special place. You can also make it your thing to visit the same place every anniversary.
15. Get an Indoor plant
Getting an indoor plant can be deeply symbolic and meaningful for the first anniversary. Marriage is similar to a plant as it needs care and nurturing over the years. An indoor plant requires lots of care and attention to thrive. Get a species that can thrive well indoors for many years to come.
16. Get Custom-made Gifts
You can order a custom-made gift for your spouse, such as a wallet or a purse with their name or favourite quote. It need not be expensive or elaborate but thoughtful enough to make it memorable. Maybe they've been thinking about a new camera or a gadget for a while or something they need but haven't decided- that's a good place to start.
17. Make a Gift
Few things are more special than something you make out of your hand. Be it a quilt or a little pen stand made of wood, a gift made by your hands is always treasured. It's even more special if you pick up some woodworking or artistry skills just to make them that present!
18. Renew Your Vows
Renewing vows is a wonderful way to express how you feel about each other. It need not be like your wedding with a priest present at the event; you can also do it privately or with family and friends. A fun idea would be to re-word your vows or to include new and witty ones that sum up your marriage!
19. Recreate Your First Date
If you're like all couples who have dated for years, then recreating the first date would be an outstanding idea for the first anniversary. Pick the same spot and throw in some pretend play to make it fun. Meet wearing the same kind of clothes and treat each other as if it's the first time.
20. Make an Indoor Spa
To spice things up a little before the big event, you can treat each other to a personal spa experience. Set the mood with a neat table, essential oils, and scented candles. Decide who gets the first massage and the hot tub treatment. Build it up slowly until one thing leads to another.
21. Go on an Adventure Activity
Anniversaries are a time to hit the refresh button. So if you have been feeling cooped up in the house for a while, then take an adventure trip and go sky diving, paragliding, or scuba diving. You could also try out the best rollercoaster in the state or fly over the Grand Canyon.
22. Make Craft Beer
If the two of you are connoisseurs of fine wine or beer, then you can plan an activity for the anniversary. Make a special batch of beer or wine in the months leading up to the anniversary and open it on a special day. If you have invited friends over, it will make it extra special!
23. Volunteer at an Event
People who love serving others have a wonderful opportunity to make their first anniversaries special. Volunteer at a local shelter to help people or animals. You can share your joys with everyone else and receive their blessings!
24. Plan a Star-gazing Session
Buy or rent a good telescope, anything over 5 inches in aperture, and a nice pair of binoculars to observe the night sky. You will need some experience navigating the stars and using the telescope to pull them off successfully. Learn about using telescopes and pick a dark place outside the city where you can camp and enjoy incredible night sky views.
25. Pick Out Jewelry Together
The first anniversary is a great time to buy a new ring or necklace. If you've wanted to pick something, there's no better time than now! You can also order custom-made jewellery for anniversaries.
26. Dance
Dance is an incredible way to spice up your romance. Play slow music and move to the tune of something romantic in your house. To make it fun, take up salsa or rumba dance.
27. Disconnect from the World
There's little privacy in this world that is always connected. So leave a message to your friends, family, and coworkers to not disturb you and disconnect for the day. You can choose any activity to engage in as you wish as long as it's only you and your spouse in your little world.
28. Check-off Bucket List Items
Plan this in advance to make the anniversary special. Make a bucket list of things to do to make your anniversary special. Spend your day checking off your bucket list and take the rest of the day off to relax and kick back.
29. Watch the Wedding Video
Get together with friends and family and watch your wedding video. Better still, make a video montage of all the times you've spent together before and since the marriage. Include all the special people in your life in the video to keep it fun and engaging. This is one of the warmest and cosy 1st-anniversary celebration ideas at home.
30. Plan a Boating Trip
Hire a private yacht for a special night out in the ocean for your first-anniversary celebration. There is something magical about being adrift in the ocean in absolute darkness while celebrating your first year together in marriage.
31. Skydiving Vow Renewal
If your partner is a thrill seeker, take your first anniversary to new heights by renewing your vows while skydiving together. It's an adrenaline-pumping and unique way to symbolise your commitment and embark on your second year of marriage with a thrilling adventure.
32. Have an Underwater Dinner Date
Dive into a romantic underwater world by arranging a special dinner date in an underwater restaurant or inside a clear underwater dome. Enjoy a gourmet meal surrounded by mesmerising marine life, creating an unforgettable and immersive anniversary experience.
33. Enjoy a Hot Air Balloon Serenade
Soar above the clouds in a private hot air balloon ride, accompanied by live musicians serenading you with your favourite songs. Revel in the breathtaking views and the sweet melodies as you toast to your first year together high up in the sky.
34. Private Island Escape
Escape to a secluded and exclusive private island for a luxurious anniversary getaway. Enjoy the pristine beaches, indulge in personalised services, and create memories in an idyllic paradise that will forever be associated with your first year of wedded bliss.
35. Plan a Time Capsule Adventure
Embark on a time capsule adventure by creating a personalised capsule filled with mementoes, letters, and memories from your first year of marriage. Bury it in a meaningful location, promising to open it together on a future anniversary, preserving the precious moments and feelings you shared during your early days as a married couple.
FAQs
1. Is It Necessary to Celebrate 1st Wedding Anniversary?
First anniversary celebration is not mandatory but a special milestone many couples choose to celebrate. It provides an opportunity to reflect on the first year of marriage and strengthen the bond between partners.
2. What Should Be the Colour for the First Wedding Anniversary?
The traditional colour associated with the first wedding anniversary is gold or yellow. These colours symbolise the warmth, happiness, and optimism of the first year of marriage.
3. What Symbol Represents the 1st Wedding Anniversary?
The traditional symbol for the 1st wedding anniversary is paper. It represents the fragile nature of a new marriage and the blank canvas upon which a couple begins their journey together. It also signifies the potential for growth and the need for nurturing the relationship.
4. What Are the Flowers for the First Anniversary?
The traditional flowers associated with the first anniversary are carnations. Carnations are often used to symbolise young and passionate love. Alternatively, some also believe that pansies or orange blossoms can be given as flowers for the first anniversary, representing love, happiness, and purity.
Our extensive list of things to do for the 1st anniversary celebration ideas at home and outdoors covers everything from the simple to the extravagant. Regardless of how much you spend on it, what matters is that the two of you are completely into the activity to make it special.
Also Read:
Ideas to Celebrate Wedding Anniversary
First Anniversary Gift Ideas for Couples
25th Marriage Anniversary Wishes and Messages
50th Wedding Anniversary Celebration Ideas