Best Romantic Movies That You Can Enjoy With Your Spouse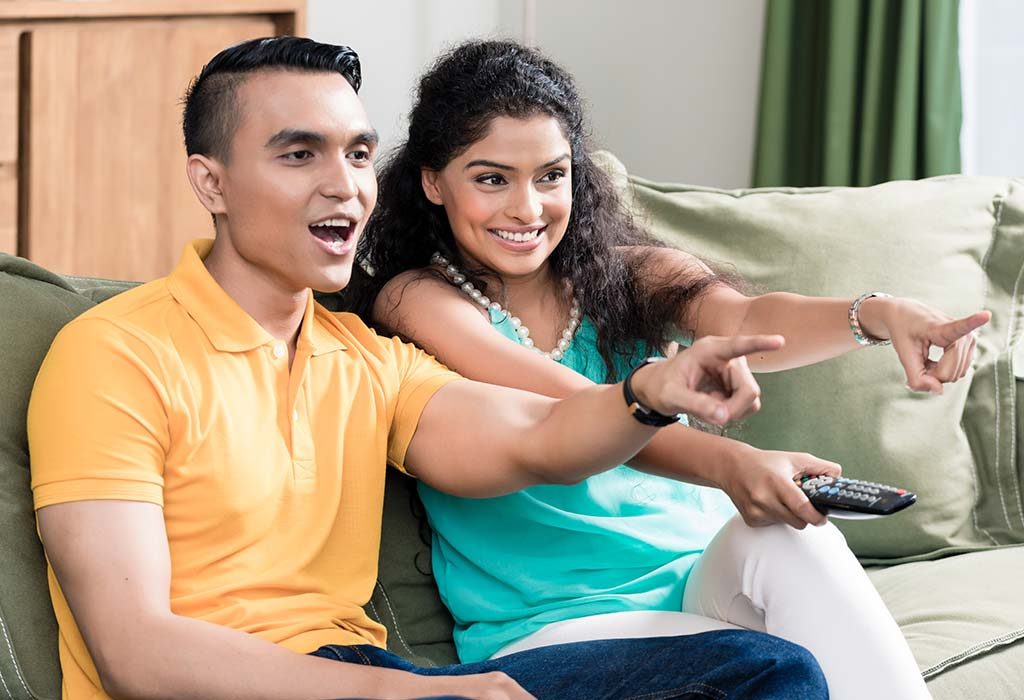 After a long and hectic day, it's nice to take some time to relax and enjoy the company of your partner. However, there may be nights when you're not in the mood for a conversation yet want to enjoy some time together. On such nights, romantic movies are a great plan. Still, you may sometimes go blank and not really know what to watch. If you've ever had this problem, worry no more. We have put together a list of the most romantic films to watch with your spouse. So whether you like Hollywood or Bollywood, we have something for you.
Romantic Bollywood Movies for Couples
Indian cinema is known for its dance performances and passionate love themes. Here are some of the best romantic movies in Bollywood:
1. Kuch Kuch Hota Hai
Directed by Karan Johar, this is a sweet romance that spans time and circumstance and shows that love has no bounds.
Date of Release: 1998
Cast: Kajol, Rani Mukherji, Shah Rukh Khan
Plot: In college, Anjali falls for her best friend Rahul, but is heartbroken since he is in love with another girl, Tina. Anjali leaves the city. Tina and Rahul get married and have a daughter. Tina passes away due complications at the time of childbirth. Her daughter learns about Anjali and tries to bring the two old friends together in the hope that they will fall in love.
2. Kal Ho Naa Ho
A beautiful story where hard decisions have to be made; director Nikhil Advani perfectly captures the emotions in this film.
Date of Release: 2003
Cast: Shah Rukh Khan, Preity Zinta, Saif Ali Khan
Plot: Serious and borderline depressed Naina feels alive again after meeting Aman and soon falls in love. Due to a secret he cannot reveal to her, Aman knows that they can never be a couple and so tries to set Naina up with her best friend, Rohit, who is secretly in love with her.
3. Devdas
Love has the power to either build a person up to be more than he could have ever thought possible, or it can utterly destroy a person. Devdas is a tale of how the love that is torn apart can destroy a person.
Date of Release: 2002
Cast: Aishwarya Rai Bachan, Shah Rukh Khan, Madhuri Dixit
Plot: Devdas is prevented from marrying the woman he loves since she is of lower caste and also has to endure heartache when her parents marry her off to an elderly man whose children are her age. This sends him spiralling down the road to self-destruction.
4. Koshish
A heart-warming love story between two deaf people in a tale that spans over twenty years and two generations.
Date of Release: 1972
Cast: Jaya Bhaduri, Sanjeev Kumar, Asrani
Plot: Hari, a deaf bicycle messenger meets a deaf young woman Aarthi and convinces her that she should learn sign language so she can communicate with her family. Soon, the two fall in love and get married. Years later, their son grows up and falls in love with a young woman who is also deaf. But, tragedy strikes their lives.
5. Qayamat Se Qayamat Tak
Nothing tugs at the strings of the heart like a tragic story of forbidden love. Qayamat Se Qayamat Tak is supposed to be an Indian and more modern version of Romeo and Juliet.
Date of Release: 1988
Cast: Juhi Chawla, Aamir Khan, Goga Kapoor
Plot: Though their fathers are feuding, Rashmi and Raj fall head over heels in love with each other. Both their fathers are involved in a feud, causing hatred for the other side to run deep in their hearts. The two men refuse to accept their children's love for one another. Similarly, the two lovers refuse to accept their father's decisions.
6. Dil
A comedy movie filled with young love and trickery, Dil will remain in your memory for a long time.
Date of Release: 1990
Cast: Aamir Khan, Madhuri Dixit, Anupam Kher, Saeed Jaffrey
Plot: College students Raja, from a low-income family and Madhu, a rich girl, have an on-going feud which goes too far. Somewhere along the way, the two fall for each other. Once Raja's father finds out, he pretends to be a wealthy businessman and arranges their marriage to one another. Unfortunately, the scheme is exposed, but the two still want to marry. At the end of the day, it is only their family who is standing in their way. This film portrays how parents need to make a difficult decision if they want their children to be happy.
7. Kabhi Haan Kabhi Naa
A touching comedy romance about the young members of a wedding band and the romance that goes on between them.
Date of Release: 1994
Cast: Shah Rukh Khan, Deepak Tijori, Suchitra Krishnamoorthi
Plot: A few friends join up and start a wedding band, only to have romantic twists among them. Sunil loves Anna, who loves Chris, making the situation quite complicated. Sunil begins to plot to keep the two apart in an attempt to get Anna to fall for him instead.
8. Dil To Pagal Hai
Director Yash Chopra brings us this tale where people follow their passion and dreams, and love finds its way to centre stage.
Date of Release: 1997
Cast: Madhuri Dixit, Shah Rukh Khan, Karisma Kapoor
Plot: Rahul is a leader of a dance troupe and love is the last thing on his mind. Nisha, Rahul's lead dancer, harbours a secret love for him, but when she hurts herself and cannot dance, Rahul has to bring in someone new. Pooja is engaged, but as she and Rahul work together, they begin to fall for each other.
9. Kaho Naa Pyaar Hai
Love, tragedy and a murder mystery await those who watch Kaho Naa Pyaar Hai.
Date of Release: 2000
Cast: Hrithik Roshan, Ameesha Patel, Dalip Tahil, Anupam Kher
Plot: An aspiring singer Rohit and the daughter of a rich man Sonia fall in love and while onboard a cruise ship, are stranded on a deserted island. After being rescued, Rohit is helped by Sonia's friends as he tries to follow his dreams. His journey is cut short when he tragically dies. Heartbroken, Sonia is sent to New Zealand, where she meets Raj, an exact look-alike of Rohit and decides to use it as an opportunity to find out who murdered Rohit.
10. Hamari Adhuri Kahani
A bittersweet tale of two people learning to love and having to struggle to keep their forbidden love alive even when things get difficult.
Date of Release: 2015
Cast: Vidya Balan, Rajkummar Rao, Emraan Hashmi
Plot: Single mother Vasudha is not looking for love and puts in efforts for giving her son a good life. But life has other plans for her. When she meets Aarav, a hotel magnate, the two of them begin to fall in love, but just as they allow themselves to believe in a future together, Hari, Vasudha's husband, comes back for what is his.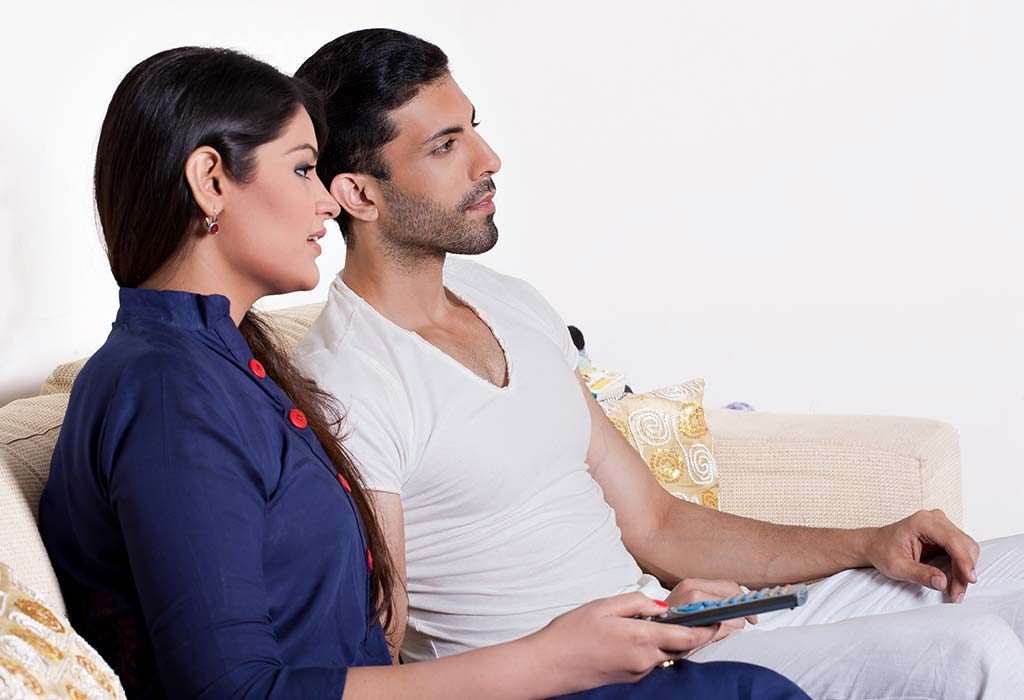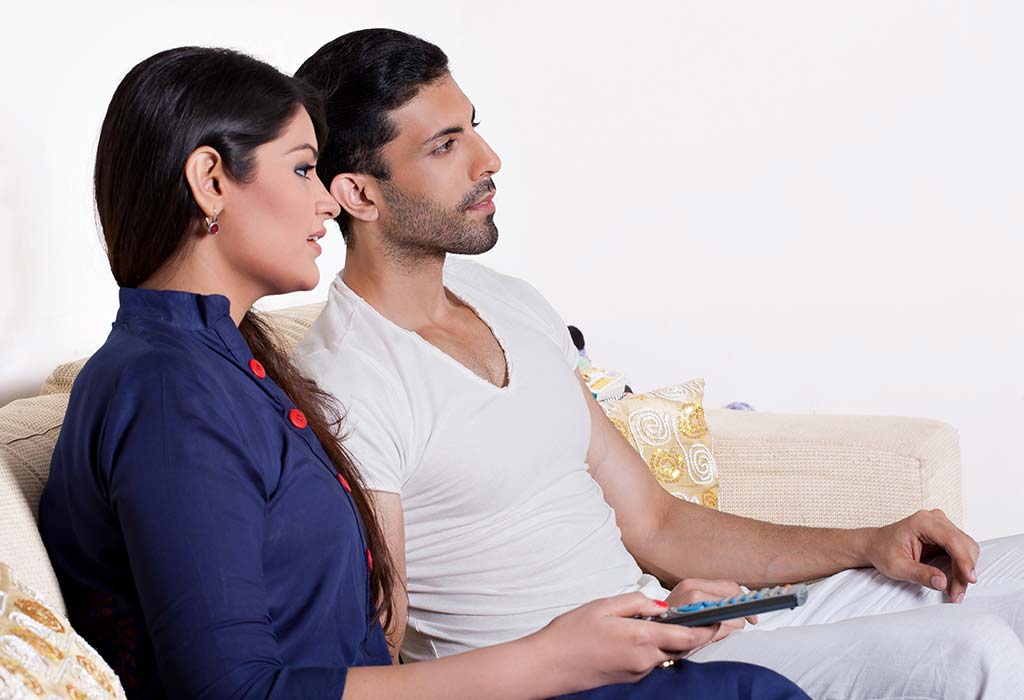 Romantic Hollywood Movies for Married Couples
It's not always about the latest movie out there; sometimes it's just about those timeless tales that you can enjoy over and over again. Here are some Hollywood romantic movies to consider watching:
1. Ghost
Under the direction of Jerry Zucker, this movie became one of the most iconic romance films of all time.
Date of Release: 1990
Cast: Demi Moore, Patrick Swayze and Whoopi Goldberg
Plot: Banker, Sam Wheat and artist, Molly Jensen are very much in love. Sadly, after Sam's death, his spirit is left to wander the Earth, powerless and hurting. When he finds out that his death was not an accident but a close friend's betrayal, he enlists the help of psychic Oda Mae Brown to warn Molly and set things right again.
2. Titanic
Written and directed by the famous James Cameron, Titanic is the bittersweet, fictional tale of two lovers on board a cruise ship.
Date of Release: 1997
Cast: Kate Winslet, Leonardo DiCaprio, Billy Zane, Kathy Bates
Plot: Unhappy socialite Rose DeWitt Bukater boards the Titanic while on her way to America to marry her fiancé, Caledon Hockley, but on board meets the poor artist Jack Dawson when he stops her from committing suicide. The two begin to spend time together and eventually fall in love, Rose even being bold enough to ask Jack to draw her wearing only a blue diamond necklace. Unfortunately, the ship hits an iceberg and begins to sink, and the two lovers are left fighting against the forces of nature.
3. Casablanca
There are few old romantic movies that are as romantic as this tale set in World War II. Casablanca is a classic when it comes to Hollywood romance.
Date of Release: 1942
Cast: Humphrey Bogart, Paul Henreid, Ingrid Bergman, Claude Rains
Plot: Rick Blaine lives in Morocco and runs a nightclub in Casablanca during the start of the Second World War. At this time, his nightclub serves as a place where refugees go to try and obtain the documents required to escape to America. Rick's former flame Ilsa shows up one day with her husband, resulting in complications and heartbreak, and a tough decision to be made.
4. The Notebook
Based on the novel by Nicholas Sparks, director Nick Cassavetes brings this romantic tale to life.
Date of Release: 2004
Cast: James Garner, Rachel McAdams, Gena Rowlands
Plot: Set in the 1930s, lovers Allie Hamilton and Noah Calhoun are kept apart by her parents due to their difference in social class. When Allie's parents decide to keep her away and prevent any of Noah's letters from reaching her, Allie finds a way to move on. Years later, Allie sees Noah again, but she is now engaged. Torn between her feelings for Noah and her commitment to her fiancé, Allie is faced with the most difficult decision of her life.
5. Sweet Home Alabama
Director Andy Tennant tells the classic tale of a small town girl who is living the big city dream.
Date of Release: 2002
Cast: Patrick Dempsey, Reese Witherspoon, Josh Lucas
Plot: Melanie Carmichael is from small-town Alabama but is living as a successful designer in New York. When her flame Andrew Hennings proposes, Melanie has to go back home to get a divorce from her husband Jake who has refused to sign the papers for seven years, but things take an unexpected turn.
6. Dirty Dancing
The ultimate and most unforgettable summer romance.
Date of Release: 1987
Cast: Jennifer Grey, Patrick Swayze, Jerry Orbach
Plot: Frances Houseman, known as Baby, spends the summer with her family at the Catskill Mountains. Having grown up a privileged young girl, she is expected to go on to college and marry a successful man. Instead, she falls for the dance instructor Johnny at the camp, who also falls in love with her when she takes his partner's place. Sadly, her family won't agree to their being together.
7. How to Lose a Guy in 10 Days
One of the best romantic comedy movies of all time.
Date of Release: 2003
Cast: Matthew McConaughey, Kate Hudson, Adam Goldberg
Plot: Advertising executive Benjamin Barry is confident he can make any woman fall for him in only ten days and seals it in a bet with his boss. Journalist Andie Anderson is writing an article called "How to Lose a Guy in Ten Days" and needs to try out her methods before putting it in print. When the two meet, hilarity ensues as he tries to make her fall for him to win his bet, while she tries everything she knows to make him break up with her for her article.
8. Maid in Manhattan
This sweet romance that transcends social barriers.
Date of Release: 2002
Cast: Jennifer Lopez, Natasha Richardson, Ralph Fiennes
Plot: When Christopher Marshall, a political candidate, meets Marisa Ventura, he mistakes her for a guest staying at the same hotel as him and takes an interest in her. Marissa, a maid and single mother, plays along for one night, not knowing how complicated their feelings would make their lives. When the truth is revealed, chaos ensues.
9. Bridget Jones's Diary
Be ready to laugh throughout this funny English romantic movie.
Date of Release: 2001
Cast: Colin Firth, Hugh Grant, Renee Zellweger
Plot: Bridget Jones is a British woman living in the city who is determined to start taking better care of herself and land a man. Fed up of being asked by her family members when she is going to get married, she makes a new year's resolution and goes on to try and incorporate some changes into her life, attracting her boss and somehow always running into an old acquaintance that she seems oddly drawn to.
10. The Parent Trap
A family romance that will warm your heart.
Date of Release: 1998
Cast: Dennis Quaid, Natasha Richardson, Lindsay Lohan
Plot: Londoner, Annie and California girl, Hallie meet at a summer camp and make a shocking discovery; they are identical twins. Having each been raised by one parent on different continents, the two of them plot to switch places and force their parents to meet again in the hopes of putting back the pieces of their broken family by getting them to fall in love again.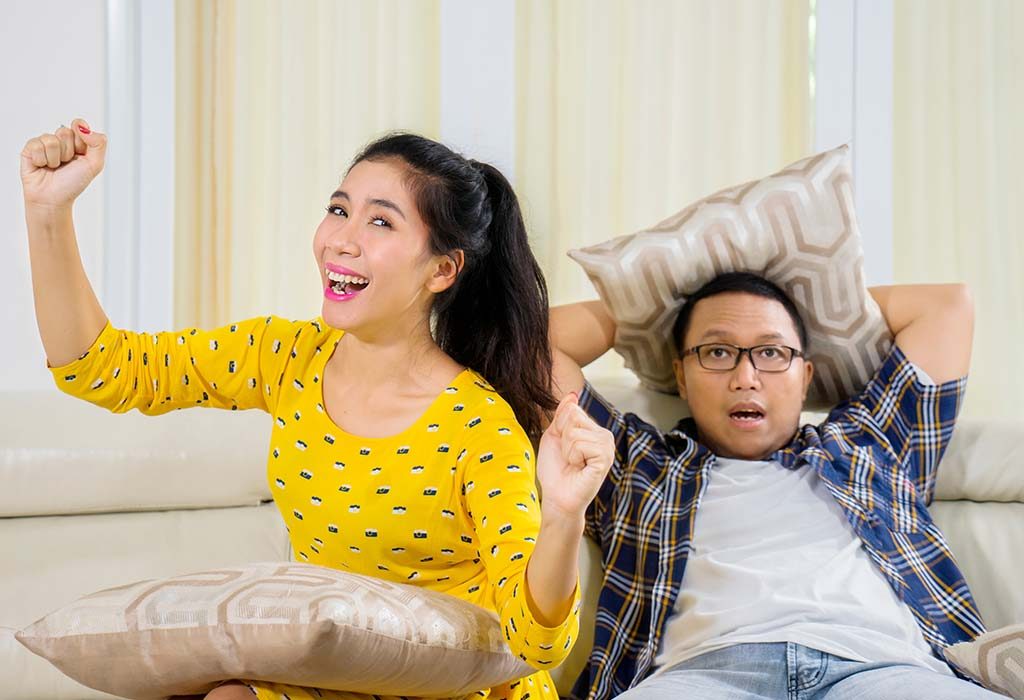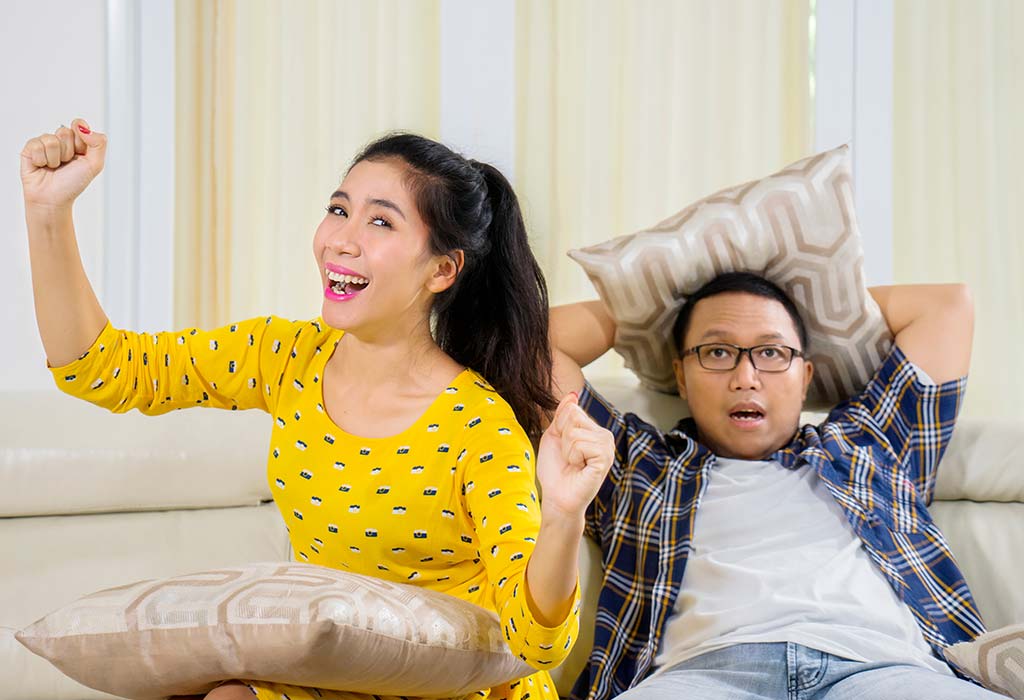 Romance films do not always have to be about love. As seen in the list above, they can have a number of other themes and leave the audience feeling satisfied with the well-rounded content of the film. Romance films often show the stories of how love can conquer all if both parties work hard at it. Next movie night, grab some popcorn and blankets and dim those lights so that you can enjoy one of the above fascinating tales of love.
Also Read:
Movies for Single Parent Families
Romantic Comedy Movies According to Real Moms
Romantic Movies to Watch during Valentine's Week
?>