50 Best Inspirational and Motivational Quotes for Wife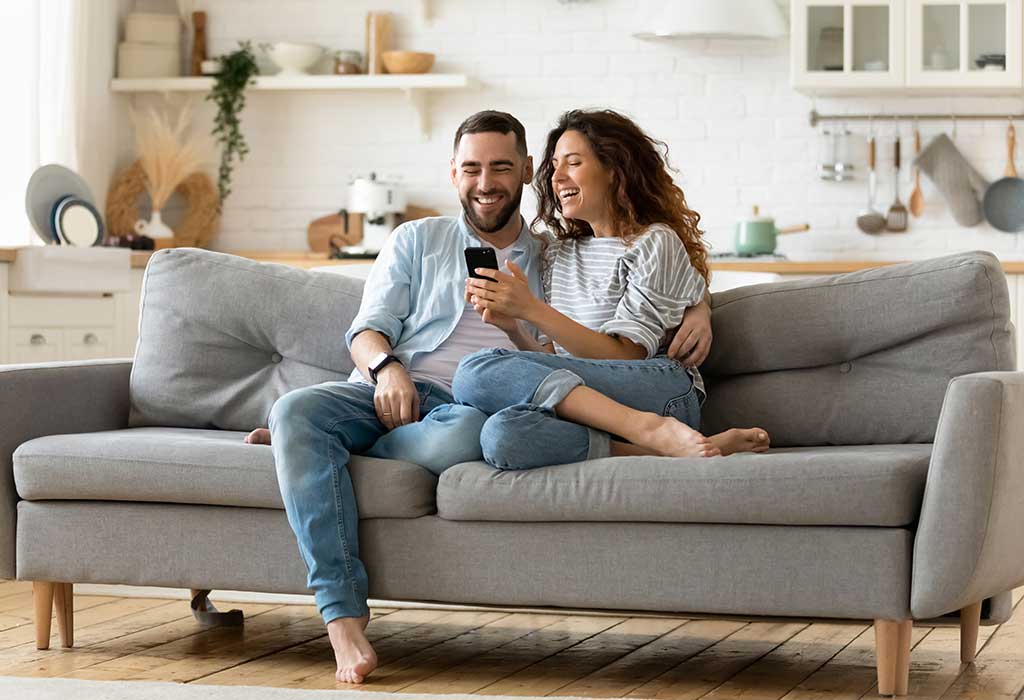 A wife is a woman who plays the most important role in a man's life. She competes with the family, shares responsibilities, and looks after everyone besides being an individual in her own right. Sometimes all of these tasks and responsibilities can feel too burdensome. Great inspirational quotes during these times are an effective way to lift her spirits and remind her of her amazing personality. If you are looking for quotes to motivate your significant other, we have put together a great list of saying by people from all walks of life.
Motivational and Inspirational Quotes for Wife From Husband
If you are among those looking for inspirational quotes for my wife, then here are some motivating ones that might make her day:
"You may not always have a comfortable life, and you will not always be able to solve all of the world's problems at once, but don't ever underestimate the importance you can have because history has shown us that courage can be contagious and hope can take on a life of its own." – By Michelle Obama
"Woman was not made out of man's feet to be below him, nor was she made from his head, to be above him, but she was made from his rib, to be beside him." – By Angie Lewis
"My most brilliant achievement was my ability to be able to persuade my wife to marry me." – By Winston Churchill
"Happy is the man who finds a true friend, and far happier is he who finds that true friend in his wife." – By Franz Schubert
"A man's wife has more power over him than the state has." – By Ralph Waldo Emerson
"You're something between a dream and a miracle." – By Elizabeth Barrett
"A faithful and loving wife is the jewel of a marriage." – By Lamar Cole
"To the heart in you, don't be afraid to feel. To the sun in you, don't be afraid to shine. To the love in you, don't be afraid to heal. To the ocean in you, don't be afraid to rage. To the silence in you, don't be afraid to break." – By Najwa Zebian
"Within you is a brighter light than the belittling words of those afraid of your potential. Within you is an entire universe, just waiting to be built." – Shahida Arabi
"My best-chosen friend, companion, guide, to walk through life, linked hand-in-hand, two equal, loving friends, true husband, and true wife." – By Sir Charles Gavan Duffy
"Only two things are necessary to keep one's wife happy. One is to let her think she has her way, and the other is to let her have it." – By Lyndon Johnson
"No man succeeds without a good woman behind him. Wife or mother, if it is both, he is twice blessed indeed." – By Harold Macmillan
"A wife is essential to great longevity; she is the receptacle of half a man's cares and two-thirds of his ill-humor." – By Charles Reade
"Let us now set forth one of the fundamental truths about marriage: the wife is in charge." – By Bill Cosby
"My wife runs the house much better than I could, so I think she could be a linesman or a referee or even a football manager, and that's the truth." – By Ian Holloway
"The man who says his wife can't take a joke forgets that she took him…" – By Oscar Wilde
"There is nothing nobler or more admirable than when two people who see eye to eye keep house as man and wife, confounding their enemies and delighting their friends." – By Homer
People who care about their husband or wife do not want to tear them down, but they want to build them up and ensure that they are inspiring their partner to live their life to the fullest. – By Jennifer N. Smith, Save Marriage
Husbands learn that being a real man means no matter how long he's been married to his wife, he can still open doors for her, give her a tender kiss unexpectedly, bring her flowers, or simply spend quality time with her just to let her know how much she means to him. – By David A. Webb
"I pray you to quit overthinking, replaying failed scenarios, feeding self-doubt, and seeing the good in everyone but yourself. You deserve more." – By Jodi Sta Maria
"You're the best woman I will ever know. You may not think you're a hero, but you're a hero to me." – Anonymous
"The strongest people aren't always the people who win, but the people who don't give up when they lose." – By Michael J. Akers
"When a woman rises in glory, her energy is magnetic and her sense of possibility contagious." – By Marianne Williamson
"I need you to know, whatever happens, wherever you go, you're not gonna do it alone." – By Detective Josephus Miller
"Never refer to yourself as 'lucky' to be exactly where you're meant to be. You worked for this. Take the credit. Absorb the praise. Dance in the light. This was ALL you." – By Chidera Eggerue
"One of the basic aspects of marriage, that so often goes overlooked is the need for the husband and wife to be friends." – By Chris Canuel
"The most significant thing that a husband can give his wife is honor or value. No other quality, possession, or activity will ensure a good marriage." – By Gil Stieglitz
"A psychiatrist asks a lot of expensive questions your wife asks for nothing." – By Joey Adams
"So whatever you want to do, do it…Making a damn fool of yourself is absolutely essential." – By Gloria Steinem
"Everyone has oceans to fly if they have the heart to do it. Is it reckless? Maybe. But what do dreams know of boundaries?" – By Amelia Earhart
"I want to do it because I want to do it. Women must try to do things as men have tried. When they fail, their failure must be but a challenge to others." – By Amelia Earhart
"If I didn't define myself for myself, I would be crunched into other people's fantasies for me and eaten alive." – By Audre Lorde
"There are only two ways to live your life. One is as though nothing is a miracle. The other is as though everything is a miracle." – By Albert Einstein
"Don't follow the crowd, let the crowd follow you." – By Margaret Thatcher
"Always be a first-rate version of yourself and not a second-rate version of someone else." – By Judy Garland
"When a man says it's a silly childish game, it's probably something his wife can beat him at." – By Don Epperson
"Wives are young men's mistresses, companions for middle age, and old men's nurses." – By Francis Bacon
"Stop giving people the power to control your smile, your worth, and your attitude." – By Mandy Hale
"Only when we are brave enough to explore the darkness will we discover the infinite power of our light." – Brené Brown
"You educate a man; you educate a man. Also, You educate a woman; you educate a generation." – By Brigham Young
Words of Encouragement for Wife
When she is feeling uninspired, these quotes are sure to encourage her:
"The most common way people give up their power is by thinking they don't have any." – By Alice Walker
"Great people do things before they're ready. They do things before they know they can do them. Doing what you're afraid of, getting out of your comfort zone, taking risks like that- that's what life is. You might be really good. You might find out something about yourself that's really special, and if you're not good, who cares? You tried something. Now you know something about yourself." – By Amy Poehler
"If I make a fool of myself, who cares? I'm not frightened by anyone's perception of me." – By Angelina Jolie
"She was powerful not because she wasn't scared but because she went on so strongly, despite the fear." – By Atticus
"You are what you believe yourself to be." – By Paulo Coelho
"I don't know what the future holds, but all I know is that there's nothing you can't do." – Rania Naim
"If anyone can excel anywhere, it's you." – By Mia Warren
"The world is your oyster. It's up to you to find the pearls." – By Chris Gardner
"Nothing is impossible, the word itself says, 'I'm possible!" – By Audrey Hepburn
It's okay if you feel like you've failed yourself and the people you love a lot of times already. You'll finally make it one day after all the tries, failures, and cries. And you'll see that the people who love you never lost their faith in you." – By Kayla Camacho
Motivational quotes are a wonderful way to remind your wife that she can do all that sets her mind to in her hour of doubt. Choose your moment to bring up the correct quote at the right time. Whether you choose to deliver it is a text message or a surprise stick note on her laptop, these quotes will make her smile.
Also Read:

Sweet Love Poem for Wife
Romantic Birthday Wishes for Wife
Sorry Messages And Quotes for Wife