You're Probably Not a Parent If You Haven't Faced at Least 12 of These 20 Hilarious Situations!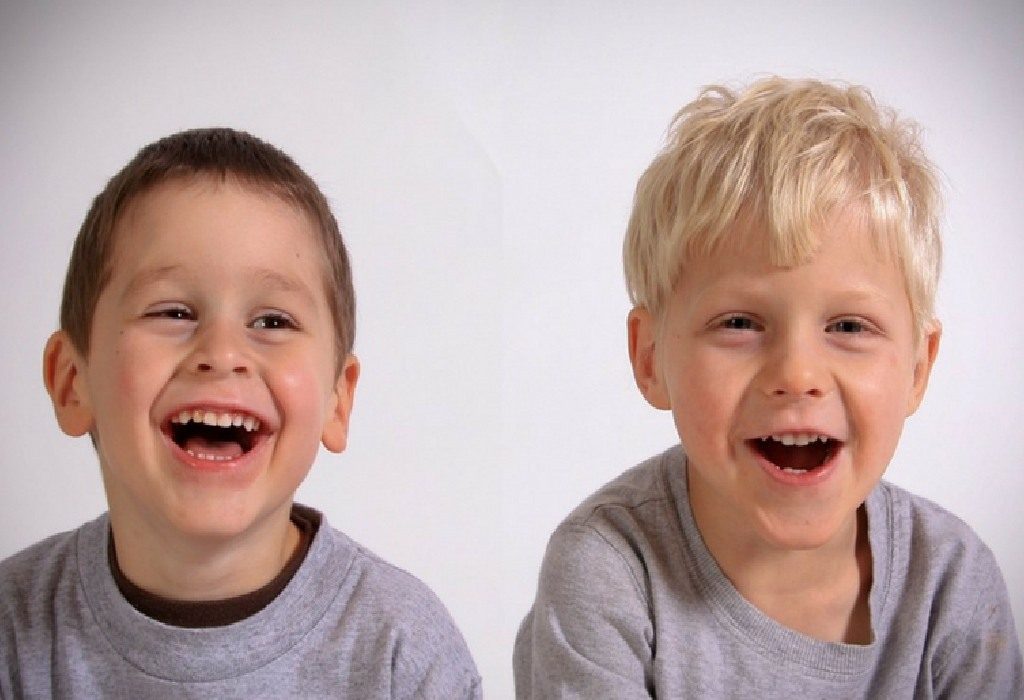 In this Article
Studies show that husbands stress out moms more than the kids do. However, we asked moms around and found that they have been in at least 12 of these 20 hilarious situations that stressed them out more than their poor husbands did!
Every kid is different, but all kids are hilarious. They say just the darndest things! However, what is funnier than that, is parents tweeting about them. If this doesn't get you through the week, we don't know what will.
The Funniest Parenting Tweets
1. What's in a name?
My 5-year-old called French fries "potato noodles," and now I'll never call them anything else.

— James Breakwell, Exploding Unicorn (@XplodingUnicorn) December 20, 2017
2. Getting some shut-eye is seriously hard.
I just put 'one minute of sleep' on my Amazon Wish List. It's currently unavailable.

— The ParentNormal (@ParentNormal) January 16, 2015
3. Do not underestimate the power of ice cream.
2014, birth of daughter: very happy; didn't cry
2016, birth of son: very happy; didn't cry
2017, husband brings me home a surprise pint of ice cream: very happy; cried.

— Lauren Mullen (@DraggingFeeties) December 20, 2017
4. Sitting down comfortably is a luxury.
Me expecting my 1st baby: I'll love him and guide him and always be there

Me now: JUST FIGURE IT OUT I MEAN C'MON GUYS JEEZ I JUST SAT DOWN

— Kim Bongiorno (@LetMeStart) July 9, 2017
5. And Tuesdays, Wednesdays, Thursdays, Fridays, Saturdays, and Sundays.
Mondays are hard. Mondays with kids are some type of human survival experiment.

— Jennifer Lizza (@outsmartedmommy) November 13, 2017
6. Bring in those villagers. Stat.
People are like "it takes a village to raise a child" and I'm like "can u give me the address for that village?" cause I could use the help

— Brandon (@proathomedad) September 3, 2017
7. That's just cute, pure and innocent.
My 3 year old tried to remove a stain from our couch by using a dinosaur to fight it.

— dadpression (@Dadpression) September 12, 2017
8. Care for some cookie flavoured water?
If parenting has taught me one thing, it's to never share a water bottle with a kid eating crackers.

— Carbosly (@Carbosly) September 29, 2017
9. A kindergarten teacher's dream student.
My 5yo on her 1st day of K: "They asked me to count as high as I could. I could've done 200, but I didn't want to waste anyone's time."

— Bridget Liszewski (@BridgetOnTV) August 26, 2017
10. These questions still keep me up at night.
Get married and have kids so that you can be woken up at 4:56 am on a Saturday by someone asking what the opposite of "J" is.

— Ash (an female) ⚪️ (@adult_mom) March 4, 2017
11. Co-sleep with your kids, they said. You'll bond better they said.
What's the opposite of getting knocked-out? I'm looking for a word to describe being awakened from a deep sleep by a toddler kick to my face

— The ParentNormal (@ParentNormal) June 3, 2017
12. Two big triangles are all she asked for.
Hell hath no fury like a 4 year old whose sandwich has been cut into squares when he wanted triangles.

— Lurkin' Mom (@LurkAtHomeMom) June 23, 2014
13. What are chairs for?
From what I can gather, motherhood is just repeatedly getting up after having just sat down two seconds ago.

— Lauren Mullen (@DraggingFeeties) February 21, 2017
14. That kid is not a scientist.
The most horrifying thing I've ever heard:
"MOMMY! MOMMY! I think I just did SCIENCE in the bathroom!"

— Sara Says Stop (@PetrickSara) March 14, 2017
15. But then, you get to be the editor in chief.
You are the writer of your own story. Your mom is the editor.

— Rekt-angle 👼 (@aNuSFW) June 12, 2016
16. Bunny, kitty, dolly and doggie all want different bedtime stories.
You know you're truly a parent when you are required to show the pictures in the book you are reading to the stuffed animals in the room.

— Abe Yospe (@Cheeseboy22) November 7, 2017
17. You get the same result if you open a bag of chips.
Clean your rooms! -silence
Let the dog out! -silence
Open a YouTube video – 2,000 children appear behind you screaming they wanna see.

— Courtney (@Discourt) March 14, 2017
18. The apple doesn't fall far from the tree
Baby:My legs are hurting too much! Me:You are becoming big,these are called growing pains. Baby:Oh so this is just part of life?' #zapped

— Twinkle Khanna (@mrsfunnybones) September 21, 2017
19. Mr. Smartypants
Son'To conserve water let's have bucket baths'
I buy the buckets.
Son'To save more water let's bathe on alternate days' #BangingHeadOnBucket

— Twinkle Khanna (@mrsfunnybones) May 15, 2016
20. Unlike those trip plans that never happen, these trip plans always do.
https://twitter.com/TheIndianFather/status/586563231855939585?ref_src=twsrc%5Etfw%7Ctwcamp%5Etweetembed%7Ctwterm%5E586563231855939585&ref_url=http%3A%2F%2Fwww.worldofmoms.com%2Farticles%2Fyoure-probably-not-a-parent-if-you-havent-faced-at-least-12-of-these-20-hilarious-situations%2F2915%2F4