8 Moms Share The Most Special Thing Their Baby Daddy Did After Their Delivery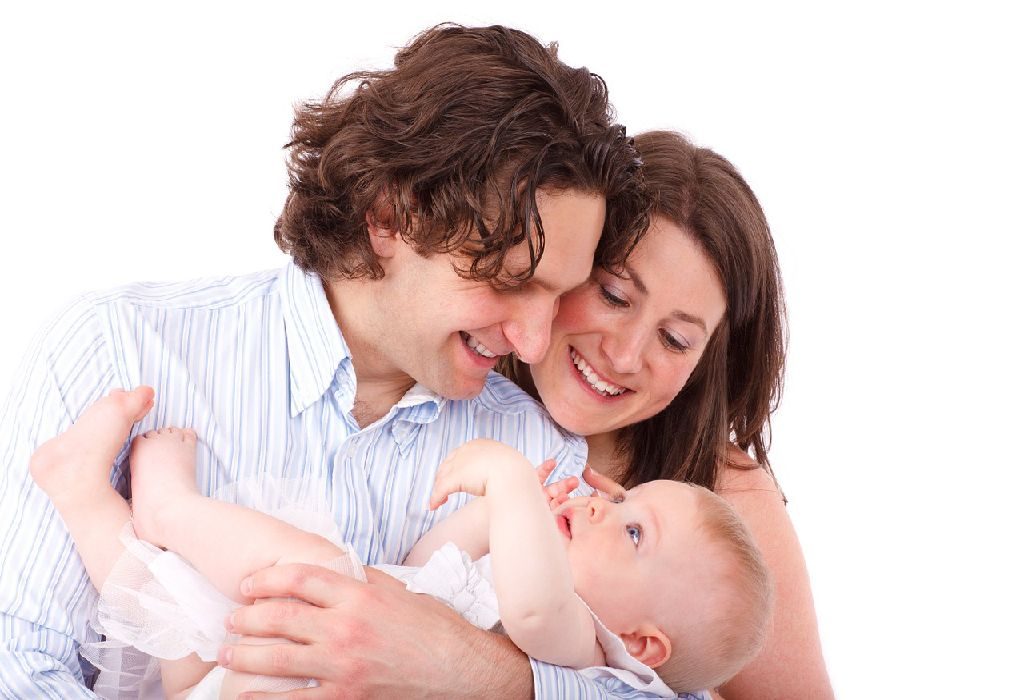 In this Article
Pregnancy is hardly the tip of the iceberg for any mother. There can be no fixed number we can put on just how many thoughts cross a pregnant woman's mind, and how many emotions she goes through. And after her delivery, her emotions are even crazier – a mix of delight, anxiety, confusion and fear! Wouldn't it be nice to have one person do even just one thing to ease us out at such times of confusion, anxiety and turmoil?
The following quote from the acclaimed movie Before Midnight comes very close to perfectly summarising the upheaval a woman feels after delivery. Celine is talking to Jesse about the time after their twin girls were born, and says –
"When they were born, I had no idea what to do. People expect women to have instinct that kicks in, like a female baboon. But I had no idea how to do anything. I loved them so much, and I was doing everything wrong. And you were away so often, calling me, asking me how my day went, and I couldn't even say it to you because I felt so ashamed for being so clueless."
8 Husbands Who Completely Stole Our Hearts!
As we asked our mommies about the special things their husbands did for them after delivery, we heard some really amazing stories. These are real stories of real fathers who understood that the birth of a child means the birth of a father too, and stepped up to the play.
1. This 'Girl-child Loving' Dad
When Sowmya Reddy (Hyderabad) gave birth to her second daughter, a lot of relatives suggested that it was going to be a 'big burden, especially since its India we are talking about'. But Sowmya's husband stepped in and replied:
"That's not a burden, I am one of the luckiest person to have two angels. Having one daughter is lucky but having two is luckiest!"
No wonder Sowmya calls him 'The Best Father'!
2. This Empathetic Dad
When Mamta Gupta (South Delhi) delivered her second child – a beautiful baby boy – the doctors had warned her that since he was a premature baby, he was going to need extra care. Among other things, one of the guidelines the doctor gave was to make the baby sleep on the stomach and to cuddle the baby while he slept. Mamta's husband knew just what that meant, and understood the challenge therein. Mamta said:
"… for 6 months my husband took care of that. He made him sleep on his stomach so that I could get some rest without even flipping on the other side. I already knew that he is a good father because we have a daughter as our first child. But that period proved that he can go sleepless nights to make his kids comfortable."
3. This Nurse-dad
Getting comfortable in the bed can become a real challenge for a pregnant woman, especially as the months go by and she gets bigger. Now imagine having to comfort your child through the entire night again, being forced to lie in a stiff position yet again! But not for Nancy Joseph (Tiruvallur). After the first time that their son Nikshith was vaccinated, Nancy's husband slept the whole night with the son on his chest, in order to comfort him. Nancy further added, "He held his leg the whole night so that Nikshith would sleep peacefully without crying in pain." Nancy truly believes Nikshith is blessed to have the world's greatest dad.
4. This Super Dad
Sreeja Sreedharan's (Benagaluru) story is one of a 'super-dad' who has always garnered praise for his parenting skills from everyone around. Sreeja think he is not just a great husband, but also the baby proofing expert, baby food chef, and the primary caregiver of their two year old daughter. Talking about her time after delivery, Sreeja recollected:
"Post-delivery, he woke up with me every time I had to feed and sat with me to ensure the baby is held in case I fell asleep. He helped me with changing the diapers, bathing and rocking her to sleep, sometimes without even waking me up. He accompanied me back home and ensured he was around to manage the kid during the first months."
5. This Monk Dad
It would be difficult to imagine a husband reflecting greater wisdom about parenting than a mom, but that is exactly what Mamta's story shows us. Not only does this Mumbai-mommy and her husband practice healthy love and mindful parenting, they are both aware of the responsibility that comes with molding a life, a young impressionable mind. The best examples of this is the parenting tip that Mamta's husband gave her – "Enjoy every minute of it, it will go quickly!"
6. This 'Actions Over Words' Dad
A woman often needs to seek the help of older women when it comes to child-rearing and parenting. Having a quiet husband who didn't talk much, Lovleena Mishra (West Delhi) was really worried about her situation after delivery since there were mostly working women in her family, who were unavailable for long periods of the day. But then one day, her husband stepped in, and completely took care of everything. Said Lovleena:
"My husband started communicating. We talked about my needs. Sometimes he will simply figure out what I wanted… I never even asked my husband once to hold the little one. He did it on his own. It built confidence in me seeing him embrace being a dad… He understands that helping me out with the baby is called parenting and not babysitting!"
7. The Newborn-soothing Dad
A mom is completely exhausted after delivery, and yet she has to be attentive of a new life that she has just given birth to. Wouldn't it be nice for someone to take care of the newborn even if just for a few moments, enough to let the mom catch a few winks of sleep? That's exactly what happened with Sunayana Srikanth (Bengaluru).
"I will not forget is the night of my baby's birth. It was my husband who stayed back in the hospital room with me. I was completely tired and nearly fell asleep. Being the first night in the outside world, however, my baby kept crying incessantly fussing around and all those things. The whole night, believe it or not, my husband rocked, sang, and held the baby close to him. The whole night!! That's when I just knew, that he is gonna be the best dad EVER!"
8. This Rebirth Dad
Many women may have experienced this in their lives – men are scared of babies! They often don't know how to handle babies, and are completely clueless about what to do as a father. But fatherhood completely transformed Anubhuti Mehn's husband after the birth of her son Anshu. This mommy from Surat recalled:
"(my husband) used to run away from small babies … he was scared to carry the little ones in his arms. But now he is a changed man… one who loves to flaunt his 'dad status' by taking good care of Anshu. He is no more afraid to change diapers, clean poop, wake up at midnight to make our baby sleep, make him ready to go to market and work to earn for him along with all this. This daddy has taken a shift. The word fatherhood has sensed a new meaning in him."
Weren't those some really heartening accounts of loving husbands? Did you husband do something extra special and memorable for you after you delivered your child too? Tell us about it in the comments!