Understanding The Importance of Skin Care as a Mom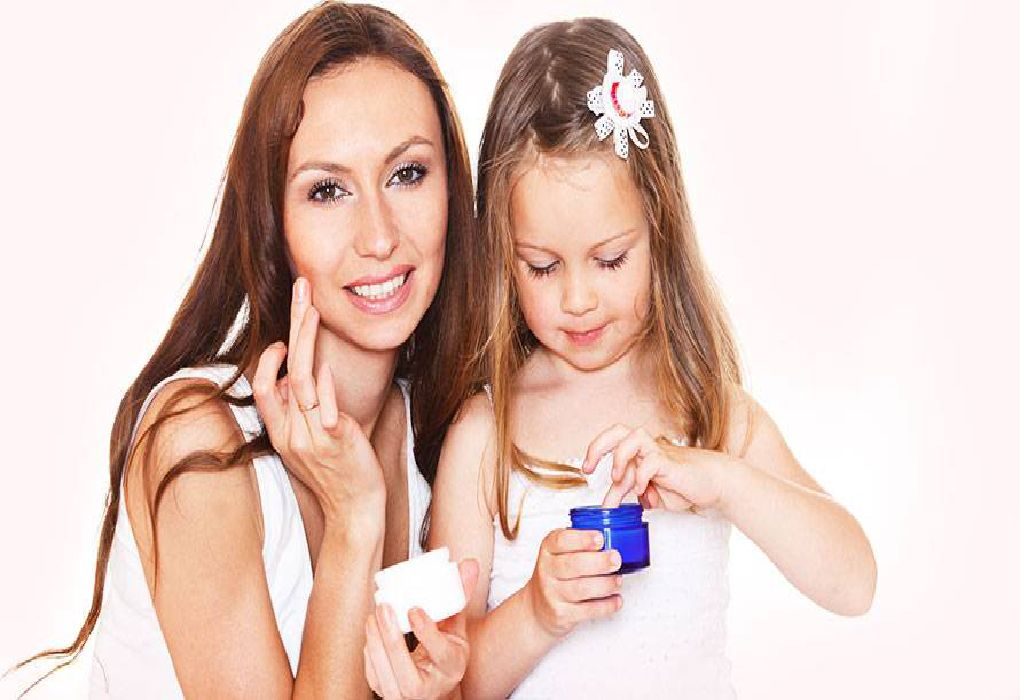 It's a known fact that babies love skin-to-skin contact as much as you do. What isn't known is how your poor skin can affect his experience. Surprising as this may sound, it is certainly true.
Now that you've become a mom, you definitely don't get me-time like you used to. So naturally, you don't have time to take care of your skin. You even neglect the one thing that you always followed so religiously – cleansing, toning, and moisturizing. Did you know that neglecting your skin care can have a very adverse effect on your baby's health? Read on to know how – and what you can do to regain your skin in its former glory.
What is Skin-to-Skin Contact?
Also known as kangaroo care, skin-to-skin contact is when a newborn baby is placed on the exposed chest of his mother or father. For optimum results, the baby should be completely naked. This is to be done immediately after birth, and should be continued till the baby responds positively to it, at least for the first few weeks.
The Benefits of Skin-to-Skin Contact Are Endless. A Few of Them are:
1. Deepens Baby's Bond with You
One of the quickest ways to bond with baby is to initiate skin-to-skin contact with him. Anything from as little as an hour per day can really get your baby to feel closer to you. It works so well because babies primarily respond to touch and smell. This is probably because they can neither see well nor move as much as they would like to. Believe it or not, this is just as effective as eye contact with your little angel.
2. Keeps Baby Healthy
This one simple action has a multitude of health benefits for your little darling. It helps baby latch properly while breastfeeding, regulates his temperature, and even maintains normal heart rate and blood pressure.
3. Uplifts Your Mood
Studies have shown that skin to skin contact with baby immediately after delivery has reduced the chances of postpartum depression in mothers. And only a happy mom can raise a happy baby.
Now that you know the benefits of skin-to-skin contact, how can you improve your baby's experience
Simple. All you need to do is take good care of your skin. Of course, now that you are a mother, you cannot use chemical-laden products. Don't worry, you don't have to spend hours hunting for skincare products that are safe for your baby. Himalaya FOR MOMS now has a range of skincare products that provide the same, actually better, care without causing any harm to your baby. Let's take a look.
Aromatherapy Body Butter for Dry and Lifeless Skin
Dry skin is a common problem for pregnant ladies. Don't fool yourself into thinking that your skin will become how it used to be by itself. Well, it might,but the chances are slim, so why take chances? Treat yourself to these aromatic, natural body butters in lavender, rose and jasmine. Your baby and your skin will thank you for it!
Soothing Nipple Care Butter for Dry and Rough Nipples
Since pregnancy takes a toll on your skin, it naturally affects your nipples as well. One of the most common grievances of new moms is dry nipples. Did you know that dry nipples turn into sore nipples, which could then aggravate into cracked and even bleeding nipples? Avoid this nightmare with this moisturizing all-natural nipple care butter. And being natural, you don't have to worry about washing it off before breastfeeding. Your baby can nurse as is.
Anti-Rash Cream for Itchy and Irritated Skin
Another skin issue that new moms face is a skin rash. It typically starts off in stretch marks, and if untreated, spreads to the rest of your body. Don't worry, your baby cannot contract it, but the extreme discomfort will surely put a dampener on your skin-to-skin contact. Nip it in the bud with Himalaya FOR MOMS anti-rash cream. And true to its promise, it is completely natural and safe for your baby.
Care for your skin the herbal way – and increase your baby's mental and physical wellbeing. Not doing this can affect your infant's wellness in the long run and this is something you simply cannot take chances with.