70+ Best Baby Names That Mean Secret or Mystery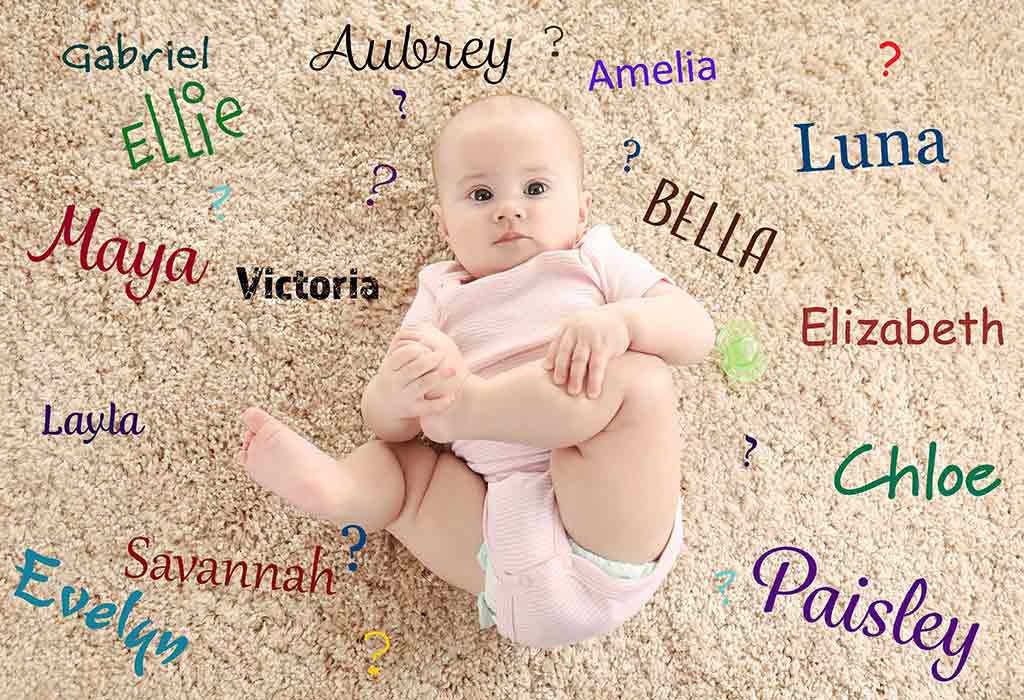 A name is more than just a word.' It is very powerful and can have a direct or indirect impact on the bearer's personality. It can also hold the key to the bearer's emotions and behavior. Hence, choosing a name that represents a deep, artistic, and philosophical is more important than something shallow and bleak. Mysterious topics are usually both fascinating and troubling that may deal with unsolved crimes, unexplained questions, natural events, human history, and supernatural occurrences that invite curiosity among people. Mystery also lies at the heart of our imaginative vision. Mystery' also means the acceptance of things beyond our knowledge and understanding. Mystery also entails a sense that there is more to life than what is visible, we understand, speak of or know. It also entails faith in life. Hence, it is important to have some mystery associated with our lives. Baby names that mean secret or mystery represent legends and mythology. They can add a touch of magic to their given name and make them stand out. Mystery names are arresting, exciting, and surrounded by the mystique that brings about an irresistibly intriguing nature. Parents who think differently can look for names with an old yet edgy or secretive tone. They can have roots in different cultures or languages. A name meaning mystery could relate to the different gods and goddesses and can give your child's name a mystical feel. Here are some names meaning secret that may be inspired by mystical lores of different tales and cultures. Here is a curated list of Boy names that mean mysterious ones that can help you make the right choice about names for your little champ.
Video :
30 Baby Names That Mean Secret or Mystery
Girl Names That Mean Mystery or Secret
Girl names that mean mystery or secret can create an enigma for your child's persona. Here are some names that can lend your little angel an attractive personality.
1. Aelfrun
Aelfrun means 'the secret of mystical powers' in German.
2. Althea
Althea means 'with healing power' in Greek.
3. Asteria
Asteria means 'star' in Greek.
4. Bian
Originating from Vietnam, Bian means "secretive."
5. Calypso
Calypso is the Latin form of Greek Kalypso which means 'she who conceals.'
6. Cebba
Cebba means logical, sensitive, secretive, and practical-natured person' in English.
7. Circe
Circe means "Greek goddess daughter of Helio'. Circe is the goddess of magic living on the island of Aeaea as per Greek mythology.
8. Dagrun
This name of Norwegian origin means "secret lore."
9. Damira
Damira means "Long Live the World" in Arabic.
10. Diana
Diana means "divine" in Latin.
11. Elanor
Derived from Sindarin origin, Elanor means "sun star."
12. Gizem
Derived from Turkish origin, Gizem means 'mystery.'
13. Goderun
Goderun means "hidden one or close love of God" in English.
14. Godleva
Godleva means "secretive Love of God" in English.
15. Hulda
This Scandinavian form of Old Norse Hulo means 'hidden, obscure, secret.'
16. Hulta
This Finnish form of the Scandanavian name is 'hidden, obscure, and secret.'
17. Kalypso
Kalypso means 'she who conceals' in Greek.
18. Kendra
This English name means "magical."
19. Lesedi
Derived from African Tswana origin, Lesedi means "woman of light."
20. Leuruna
Leurana means "love for the secret rune" in English.
21. Lilith
Derived from the Akkadian origin, Lilith means "of the night."
22. Liraz
Liraz means "my secret" in Hebrew.
23. Morana/Marzanna
Morana means "goddess of spring and rebirth, associated with magic" in Slavic.
24. Najwa
Najwa means 'secret,' or 'whisper' in Arabic.
25. Nedra
Derived from American origin, Nedra means 'underground'. Nedra means 'awareness' in Latin and 'nether' in German.
26. Orenda
Derived from Native American origin, Orenda means "great spirit."
27. Ortrun
Ortun means 'rune' and 'secret' in German.
28. Raziela
Derived from Aramaic origin, Raziela means 'the Lord's secret.'
29. Rhiannon
Rhiannon means "divine queen" in Welsh.
30. Runa
Runa is the feminine form of Scandanavian Rune which means 'secret lore.'
31. Saga
Derived from Old Norse origin, Saga means "goddess of poetry, storytelling, and history."
32. Selene, Selena, or Celene
Selena means "the goddess of the moon" in Greek.
33. Sigrun
This Old Norse name means 'victory-secret'.
34. Tajana
Derived from Croatian and Serbian tajiti "to keep secret."
35. Velia
Vellus means' concealed' in Italian.
Boy Names that Mean Mystery or Secret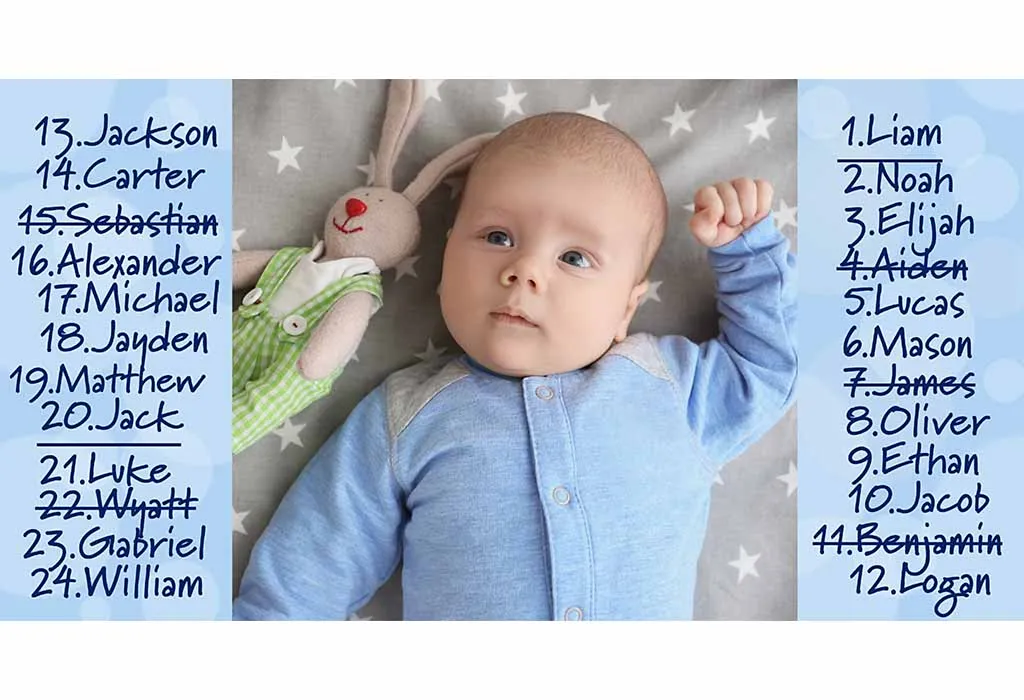 Names with hidden and old secrets as their meanings have always been the center of attention in any social circle.
Here are some of the options that can be a great fit for your baby boy:
1. Barnabas
Derived from Aramaic roots, Barnabas means "son of consolation."
2. Burvis
Burvis means "wizard" in Latvian.
3. Cabal
Derived from Jewish, Hebrew origin, Cabal means "small secret group of people."
4. Cyfrin
Cyfrin means "mystic" in Welsh.
5. Dante
Dante means "magician" in Latin.
6. Draca
Draca means "interesting person, has a secret desire" in English.
7. Ebull
Ebull means 'A secretive person' and 'one who is like Bull' in English.
8. Galdur
Derived from Icelandic origin, Galdur means "magic."
9. Gandalf
Derived from Old Norse origin, Gandalf refers to the mystical and wise sorcerer.
10. Guhya
Derived from Indian origin, Guhya means "mystical, concealed, and hidden."
11. Gushvin
Derived from Indian origin, Gushvin means "secret."
12. Gwydion
Gwydion means "god of enchantment" in Welsh.
13. Hermes
Derived from Greek origin, Hermes means "messenger god."
14. Hisoki
Derived from Japanese origin, Hisoki means "secretive, reserved."
15. Ichtaka
Derived from the Aztec origin, Ichtaka means "secret."
16. Imenand
Imenand means 'the hidden one' in Egyptian.
17. Isoba
Isoba means 'walks slowly' in an African language.
18. Israar/Israr
Israar means "secret, mystery" in Arabic.
19. Lochesh
Lochesh means' whisper' in Hebrew.
20. Lot
Lot is the Greek form of Hebrew Lowt which means 'covering, veil.'
21. Judah
Derived from Biblical, Hebrew origin, Judah means "one who can keep a secret."
22. Juke
Derived of Australian origin, Juke means "secret keeper."
23. Kasper
Derived from the Scandinavian origin, Kasper means "treasured secret."
24. Keme
Keme means 'Secret Pajackok – thunder' in In Native American.
25. Kereenyaga
Derived of Kenyan origin, Kereenyaga means "mountain of mystery."
26. Mago
Derived from Spanish, Portuguese, or Italian origin, Mago means "magician."
27. Mamnun
This Arabic name refers to a person who can keep a secret.'
28. Merchbiu
Merchbiu means 'a reserved and secretive person in English.
29. Nicomedes
This Latin form of the Greek name means 'victory-scheme.'
30. Nihan
Nihan means "Hidden, Latent, Secret" in Arabic.
31. Olen
Olen means 'Relic' in Norse.
32. Phorcys
This Latin form of Greek Phorkys means 'of the sea."
33. Raaz
Derived from Indian origin, Raaz means 'Secret,' 'Mystery,' Puzzling.'
34. Shiloh
This name is of Hebrew Origin, meaning 'God's gift.'
35. Velho
Velho means "wizard" in Finnish.
Gender Neutral Names That Mean Secret or Mystery
Exciting names surrounded by mystique will bring about an irresistible intriguing nature to your child's personality. Here are some of the gender-neutral names that mean secret or mystery:
1. August
August means "majestic, distinguished" in Latin.
2. Blake
Derived from English origin, Blake means "attractive."
3. Darnall
Darnall means 'hidden nook' in English.
4. Guirec
This Old English name means "secretive, reliable, and passionate."
5. Ichtaca
Derived of the Nahuatl origin, Ichtaca means "secret."
6. Jackie
Derived from Hebrew and American origin, Jackie means "son of God."
7. Jonaraja
Jonaraja means "a secret keeper" in Hebrew.
8. Kahuna
Derived from Hawaiian origin, Kahuna means "the hidden secret."
9. Raz
This Aramaic name means 'secret.'
10. Sage
Sage means "prophet, sage" in Latin.
Keeping secrets is essential for building trust, values, and confidence in other people and strengthening relationships, be it personal or professional. This ability tests your character and makes you a role model for others. It is no wonder that a person who bears a name that means secret can refer to a person's magnificent charm and aura.